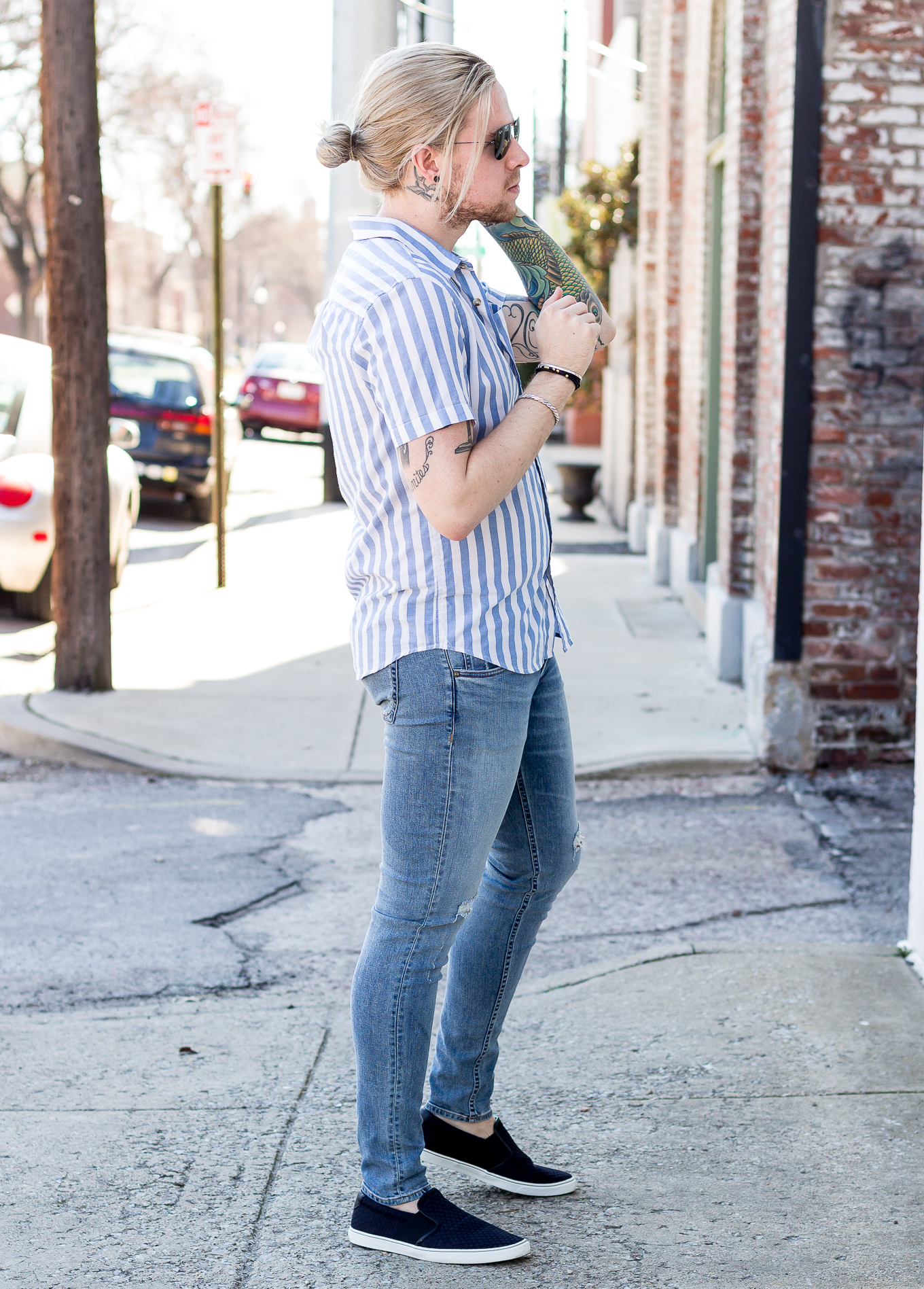 Ray-Ban Sunglasses | Forever 21 Shirt | Rag & Bone Jeans | Clarks Shoes | Alex and Ani Winding Wrap | Giles & Brother Cuff | Leather Wrap Bracelet
Nanny Goat Strut Alley. Yes, you in fact did read that correctly. This alley is tucked behind one of my favorite bars in Louisville – Garage Bar, and while I'm not exactly sure where the name came from I do know that it will serve as the starting point in this weekend's goat races as part of Bock Fest.
Again, yes you also read that correctly. This weekend in Nulu there will be 7 different goat races happening after the blessing of the goats at 12, as well as plenty of Bock beers flowing from area breweries like Against The Grain, Akasha, Goodwood, and West 6th to name a few.
Needless to say, if you're in the Louisville area this weekend AND are looking for a fun way to spend your Saturday – you can find me cheering on Garage Bar's goat at the races.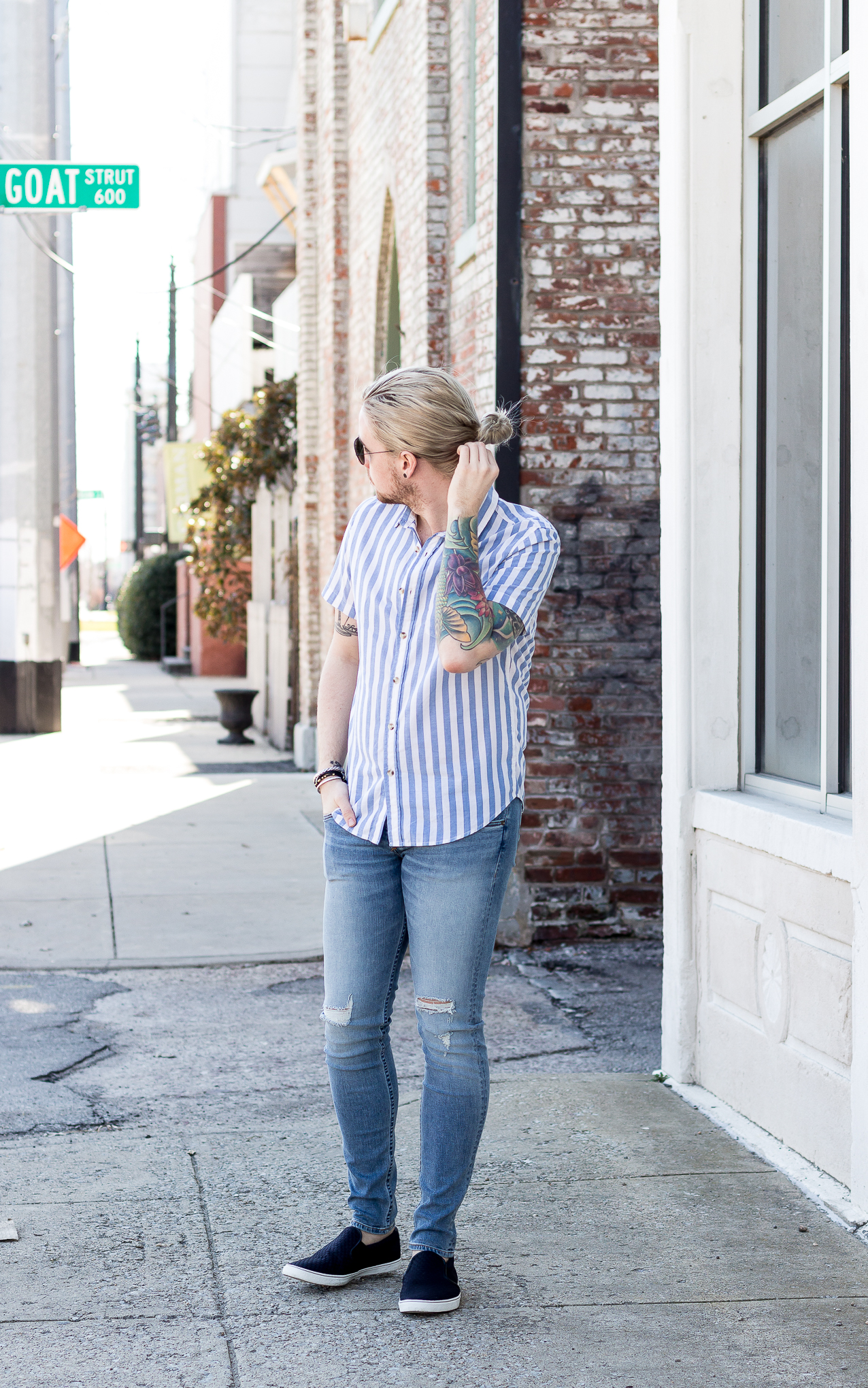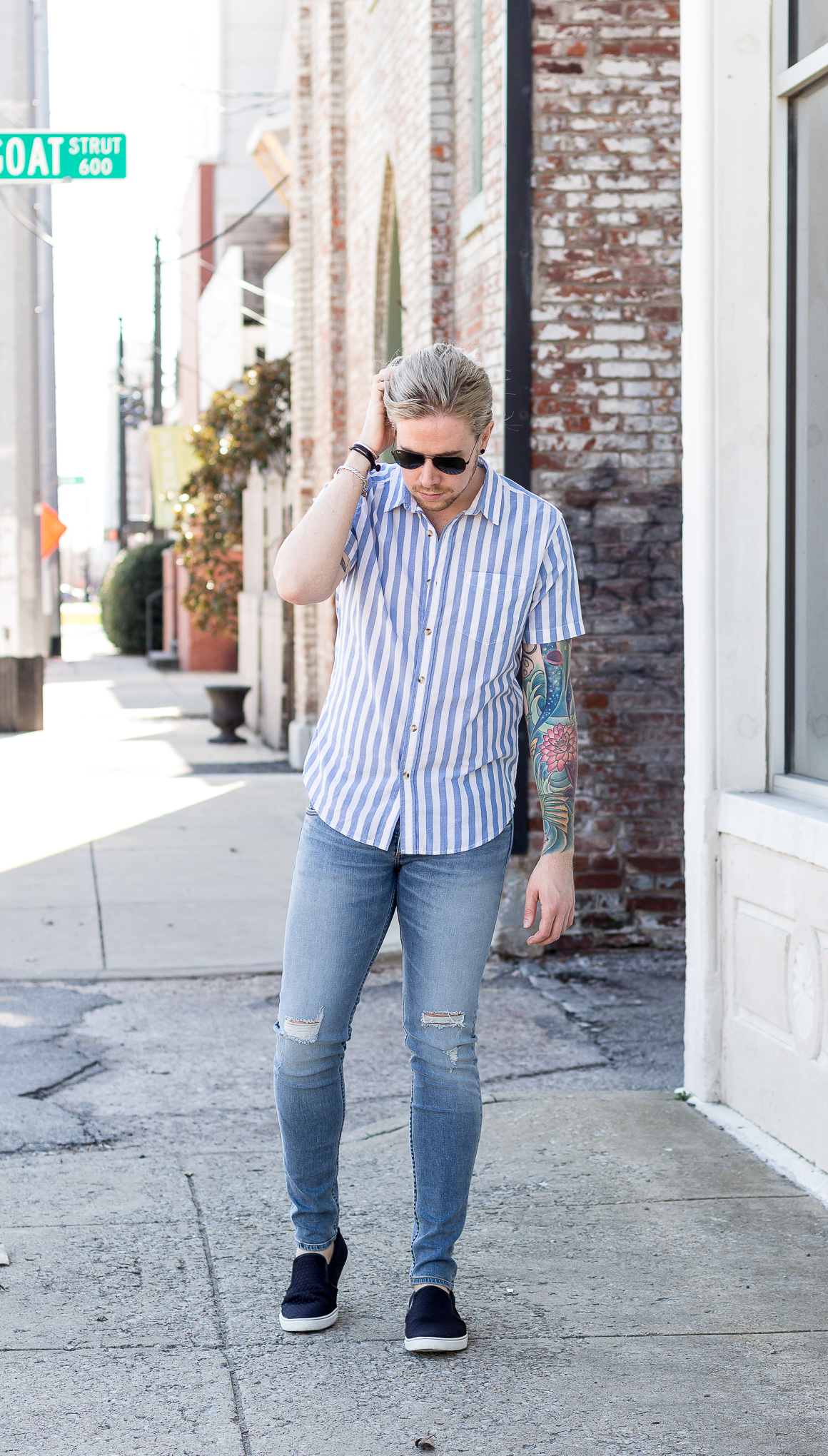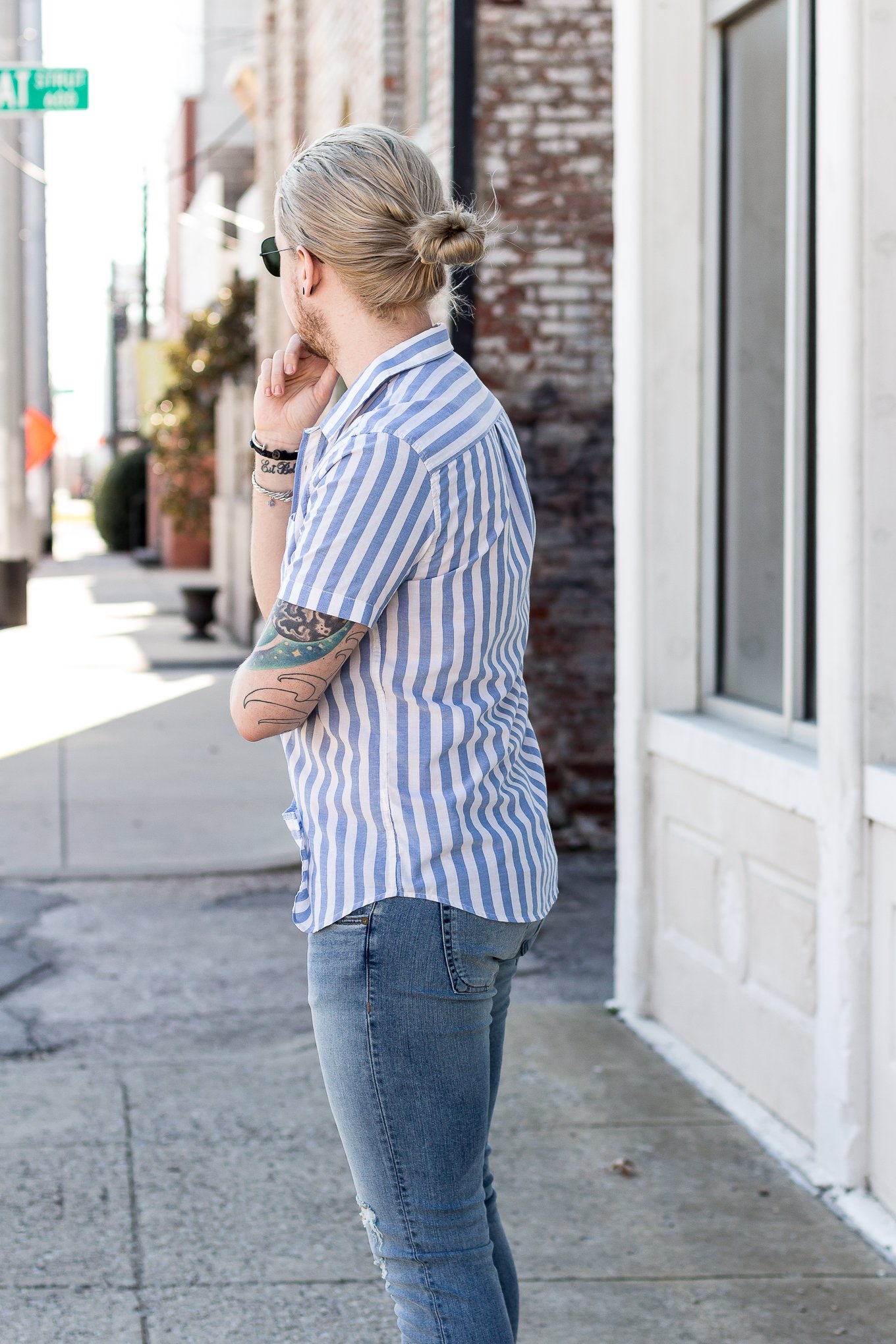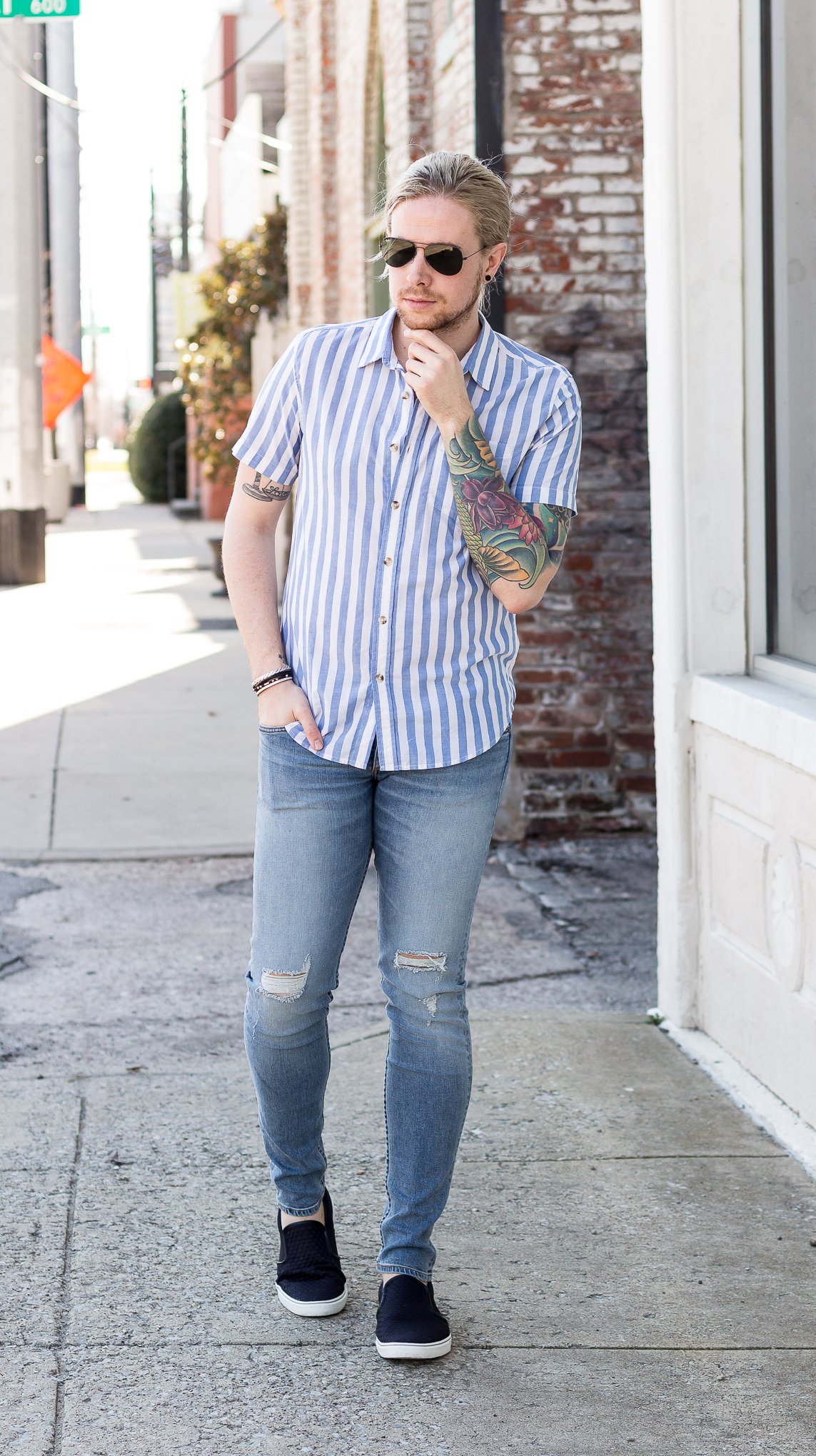 Photos taken by Miranda of The Chic Street
Before you go.. Like what you see?