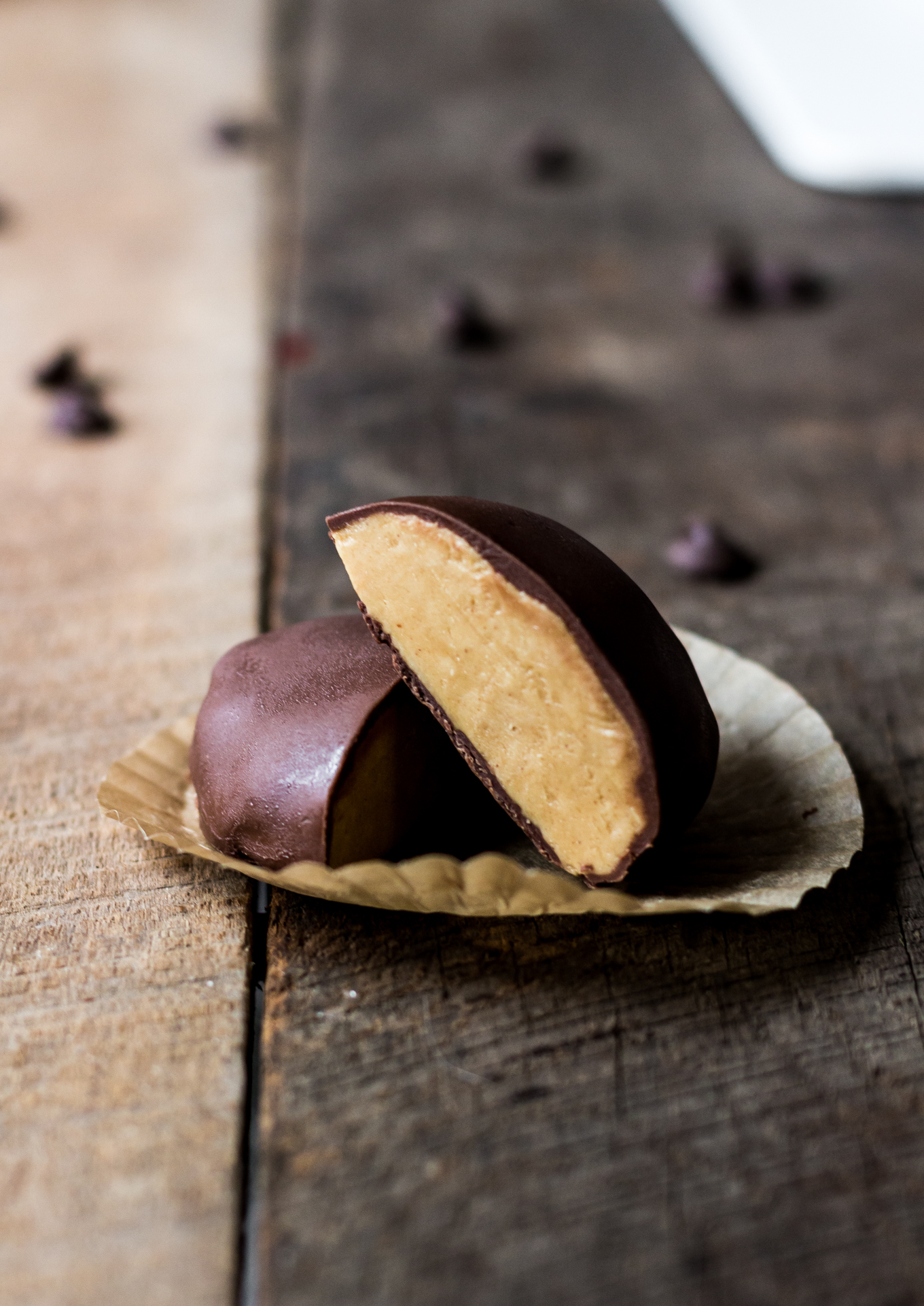 I've always been a firm believer that the holiday Reese's offerings were better than your every day Reese's, and while for the longest I thought it was because holidays make everything taste better I realized awhile ago it was because the peanut butter to chocolate ratio is different than usual in say Reese's Eggs.
I love any combination of chocolate and peanut butter, but if we're being honest I'm a bigger fan of the peanut butter than I am the chocolate. So it's only natural that I like the special edition Reese's. There's a lot more peanut butter to enjoy, and I'm 100% on board with that.
While there's nothing wrong with running to the store every few days to stock up on Reese's Eggs there's no real reason to. Since Homemade Reese Eggs are easy to whip up, and I can almost guarantee you already have everything you'll need in your kitchen.
1 1/2 cups

creamy peanut butter

1/2 cup

butter, softened

1 teaspoon

vanilla extract

1/2 teaspoon

salt

3

to

4

cups powdered sugar

1 cup

milk chocolate chips

1 cup

dark chocolate chips

2 tablespoons

vegetable shortening
---
Instructions
Cream together butter, peanut butter, vanilla, and salt on low speed in the bowl of a stand mixer.
Continue mixing until mixture is creamed thoroughly.
Fold in 2 cups of powdered sugar at a time until mixture is slightly tacking and begins to form a ball around your mixer.
Use an ice cream scoop to scoop out the mixture and form into the shape of an egg.
Transfer your eggs to a wax paper lined sheet and put in the freezer for an hour.
In a double boiler, melt the chocolate chips and vegetable shortening until throughly melted.
Immerse the egg in the chocolate until fully coated, carefully remove and transfer to wax paper to dry completely.
Fun fact: butter can not be used in place of shortening when thinning out the chocolate. Butter contains water, and butter and water don't get along well – trust me, I learned the hard way. And if you're wondering if you need to actually use shortening, yes, yes you do. Shortening things out the chocolate which makes it easier to dip the eggs. Otherwise you're dipping cold peanut butter into hot chocolate, and the results aren't that pretty. Also, trust me on that, learned the hard way.
Photos by Josh Johnson
Before you go.. Like what you see?