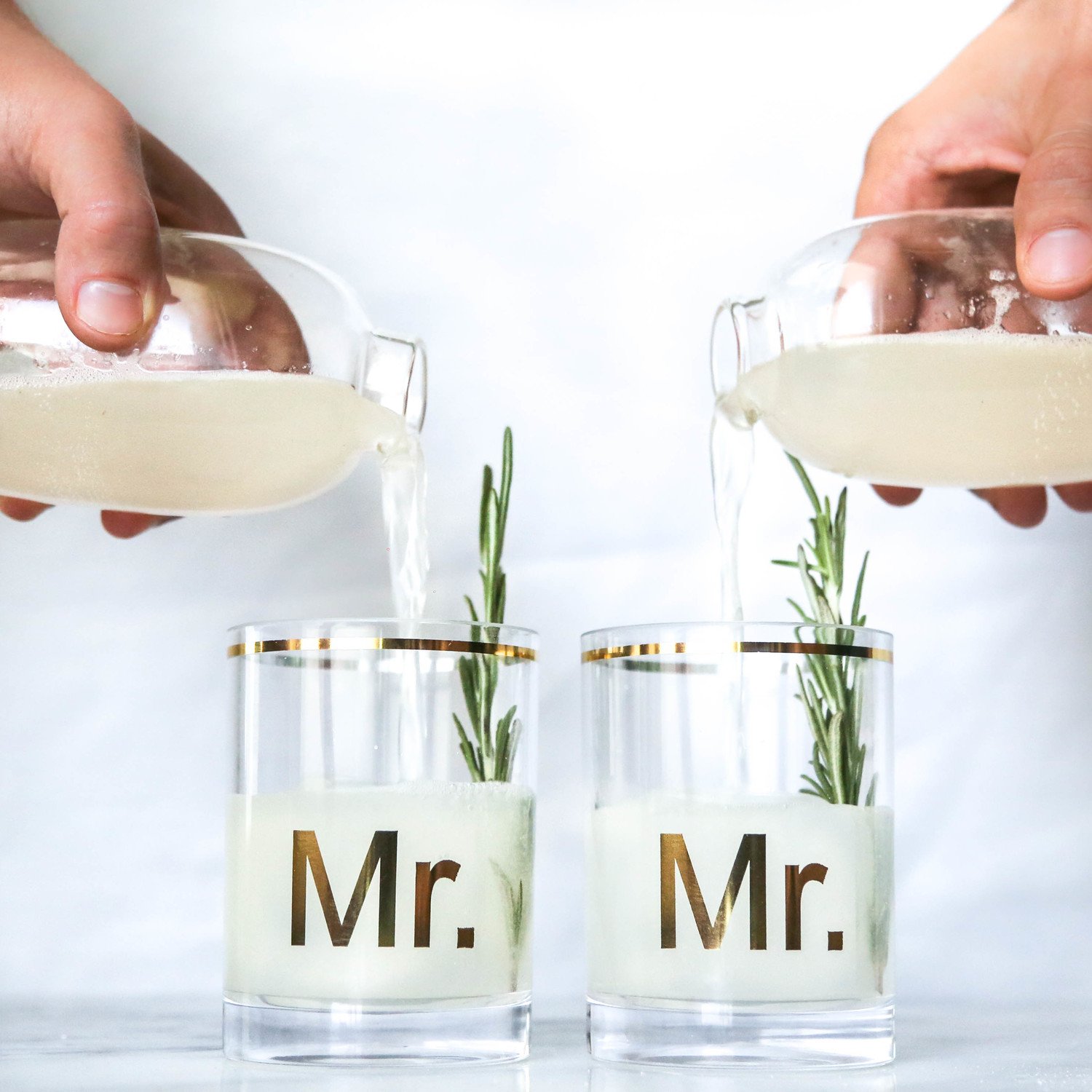 I'm sure you've all heard a thing or two about Kim Davis over the last few weeks, and if you haven't where have you been hiding? I've stayed pretty quiet about the whole situation in general, but today she's appearing before a federal court along with her deputy clerks since she's still refusing to issue marriage licenses. And because of that I figured I'd take that opportunity to say a little something.
Couples like Beau and Matt (and their cute as hell Mister and Mister toothbrush holders turned glasses) and my personal friends JD and Jon are shining examples of why same-sex marriage shouldn't even be an issue. Growing up in the church and after reading Kim's statement on the issue I can see where she is coming from, but what I can NOT understand is her ability to pick and choose which sections of the bible she follows.
To be 100% honest after reading her statement I kind of can see why she's picking and choosing at this point. If you take a minute to read her statement you'll see that she only recently became a Christian a little over 4 years ago which means her stances on the morality/issues of the bible, i.e. her multiple divorces, weren't developed until after that point.
By saying that I'm in no way agreeing with her stances or saying what she's doing is right, but I am saying that by pointing out her flaws we're doing nothing to progress our fight. It's essentially saying, "Well, you hit me first so I get to hit back." Or here it is in a context that hopefully Kim Davis would understand and get behind Matthew 7:3 "Why do you look at the speck of sawdust in your brother's eye and pay no attention to the plank in your own eye?" Instead of calling her out for her divorces or what she's wearing how about we focus on the fact that in 10 years we WILL be on the right side of history, and let's do that by taking the high road.
Speaking of love, do you have any idea what your love language is? And if you're looking at me like I'm crazy than you should take the quiz to figure it out. Once you do I promise that you'll thank me.
If there was a love language for food mine would definitely be all about the carbs (even if I'm trying to cut them back/out the next couple of weeks), and this one pot summer pasta dish from Cooking For Keeps is as close to a love letter as I've ever gotten.
If you're a blogger or an aspiring one, and you're looking for way to increase productivity then you need to check out this post about 5 Apps To Boost Blogging Productivity.
I just wrapped up a quick day trip to Cincinnati to tour the Graeters Ice Cream Factory in honor of their Cones for a Cure initiative (see some BTS action on how ice cream is made over on my snapchat!), and that along with Aaron's Chicago Photo Journal made me realize I definitely need to squeeze in a few more trips before summer is over.
Or at least another staycation, thanks to these tips from Wandeleur.
And I'll close this week from this quote from Fresh Exchange "Our lives are defined by the opportunities, even the ones you miss." Keep that in mind when dealing with frustrations or road blocks like Kim Davis.