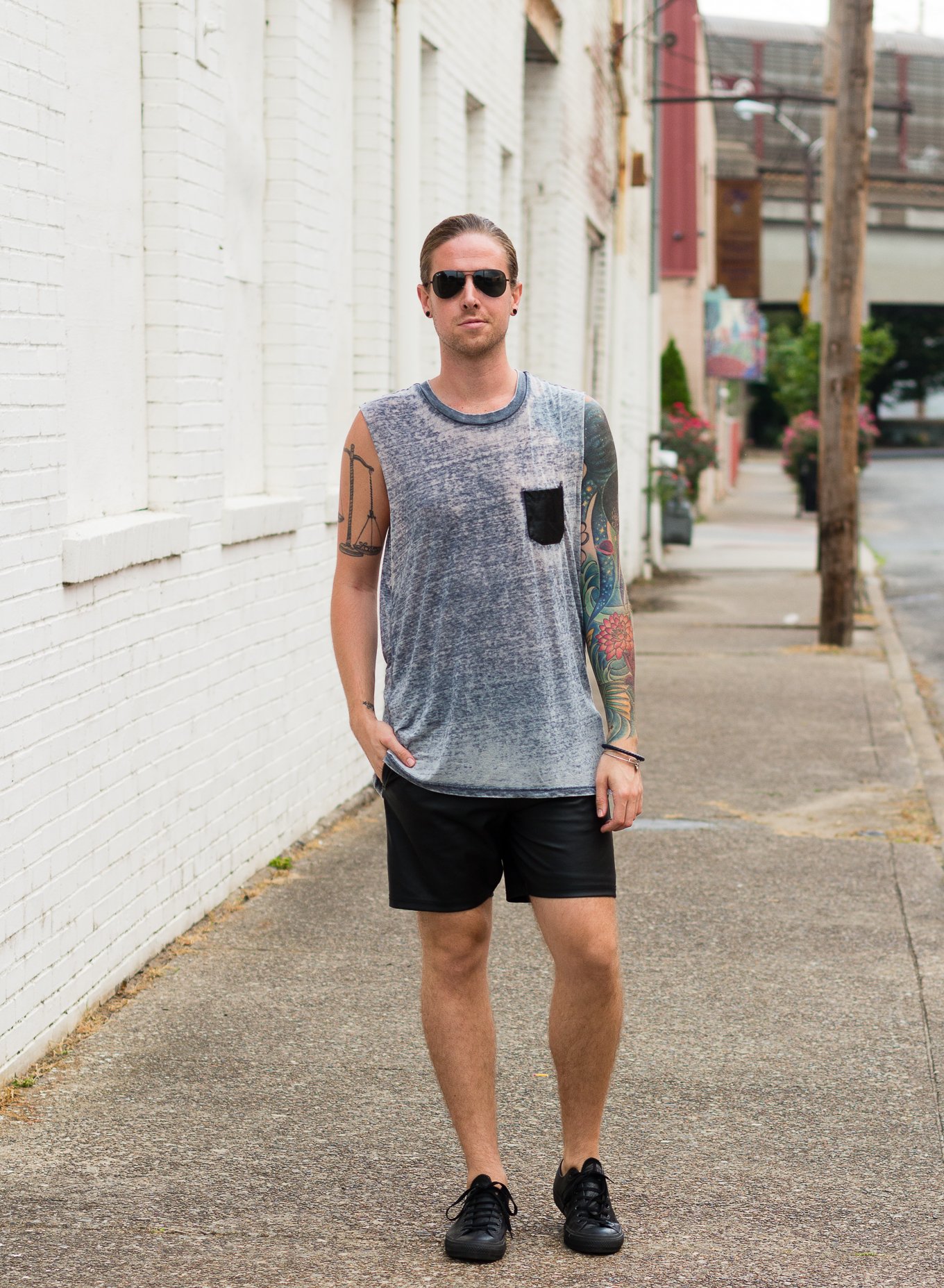 Ray-Ban Aviators | Urban Outfitters Tank (similar here) | Topman Shorts | Alex & Ani Bracelets | Converse Sneakers
I've been putting off a closet cleanout for far too long now, but yesterday I finally gave in and cleaned out over half of my closet. And boy did it feel good. It's something that I should've done back in spring, but kept putting it off or telling myself that "I'm going to wear that when I lose weight/it cools off/etc." Know the funny thing about that? I've still not worn any of those things. So yesterday I said goodbye to everything in my closet (minus sweaters and the like) that I've not worn in the last two months.
Needless to say, it became pretty apparent to me that I'm a serious outfit repeater. Time to start mixing and matching pieces a little bit more. Any of y'all have tips on keeping your closet at bare bones? I always set out with the intention of keeping my closet cleaned out and focus on the basics, but I always seem to get off track.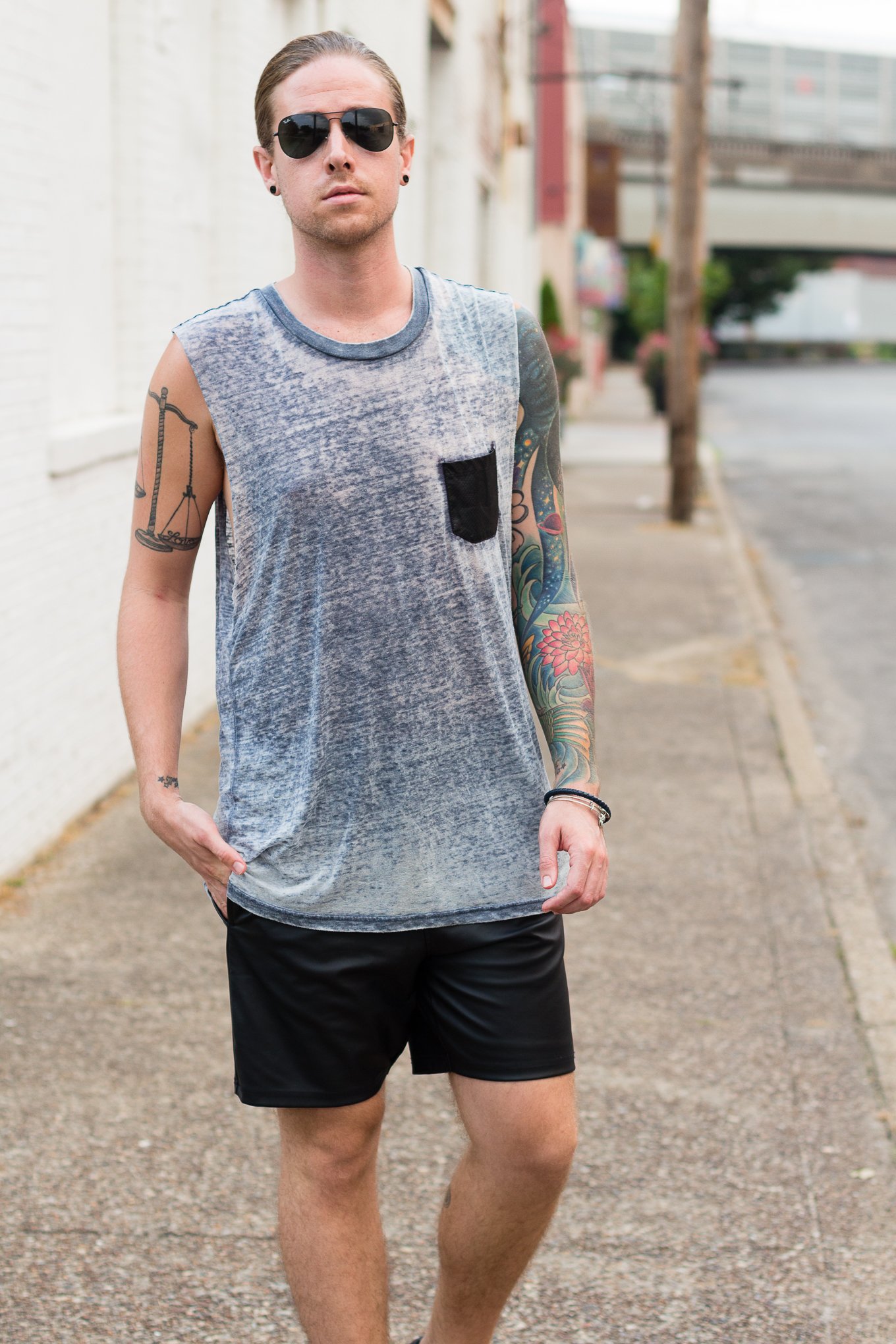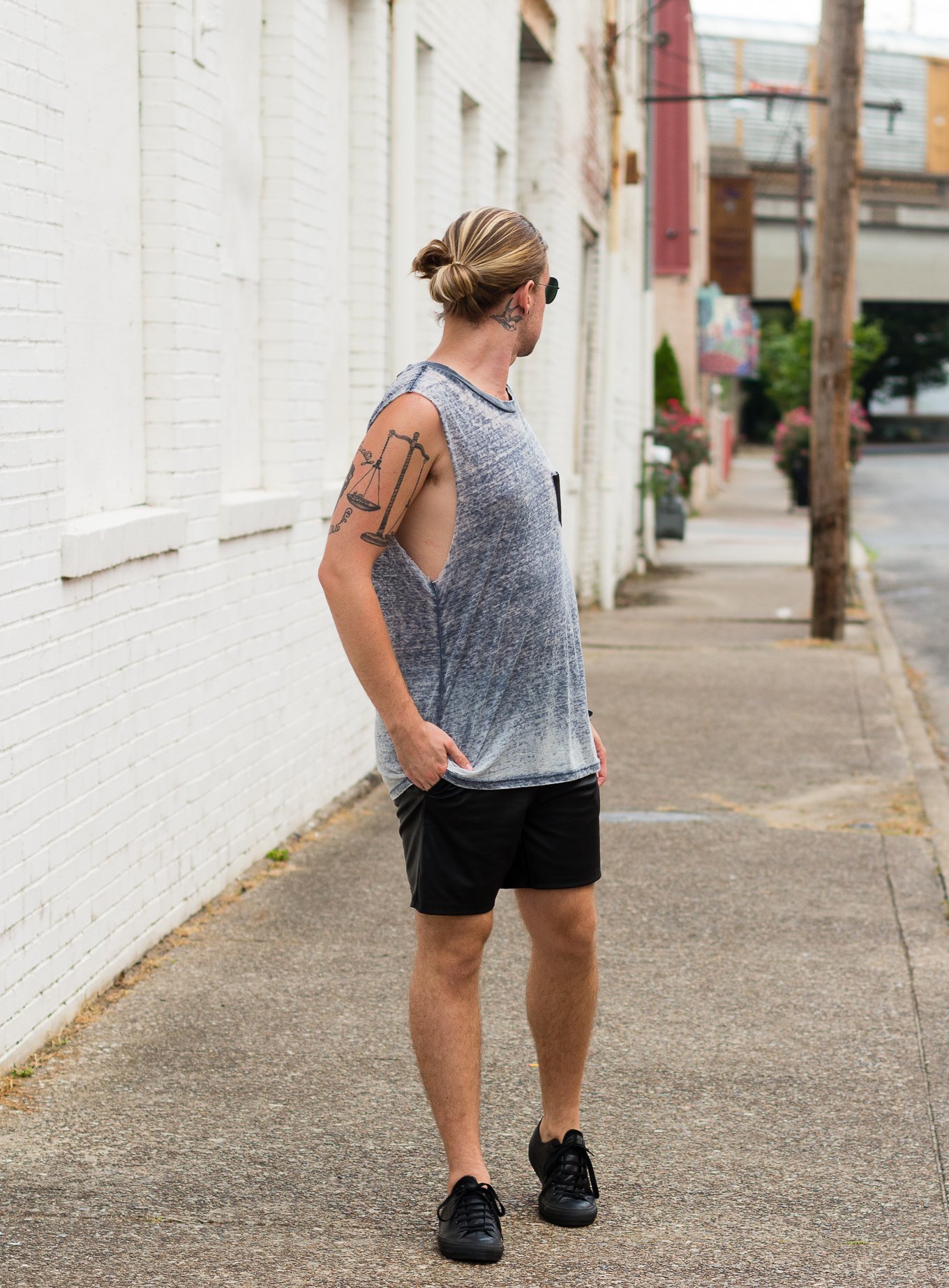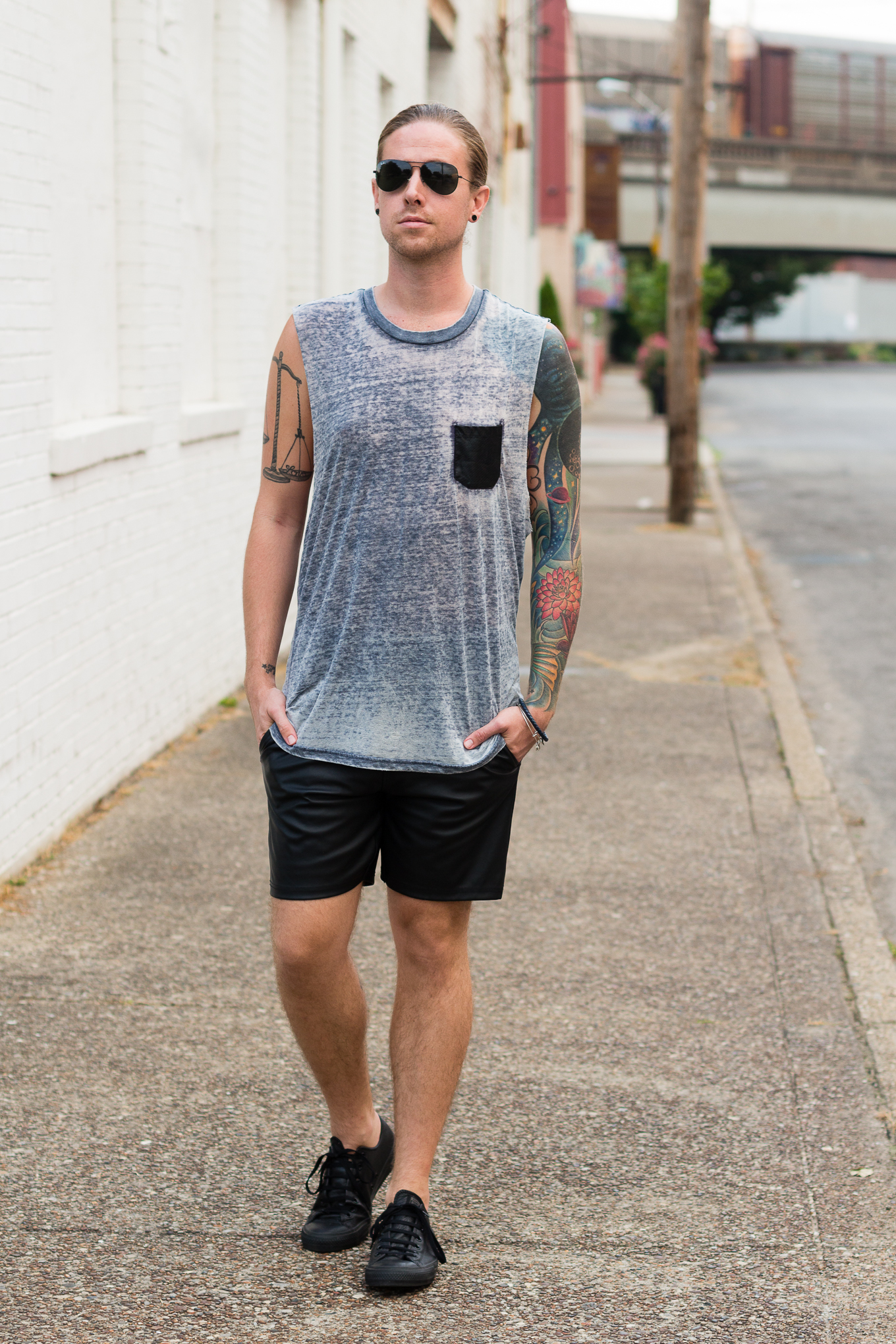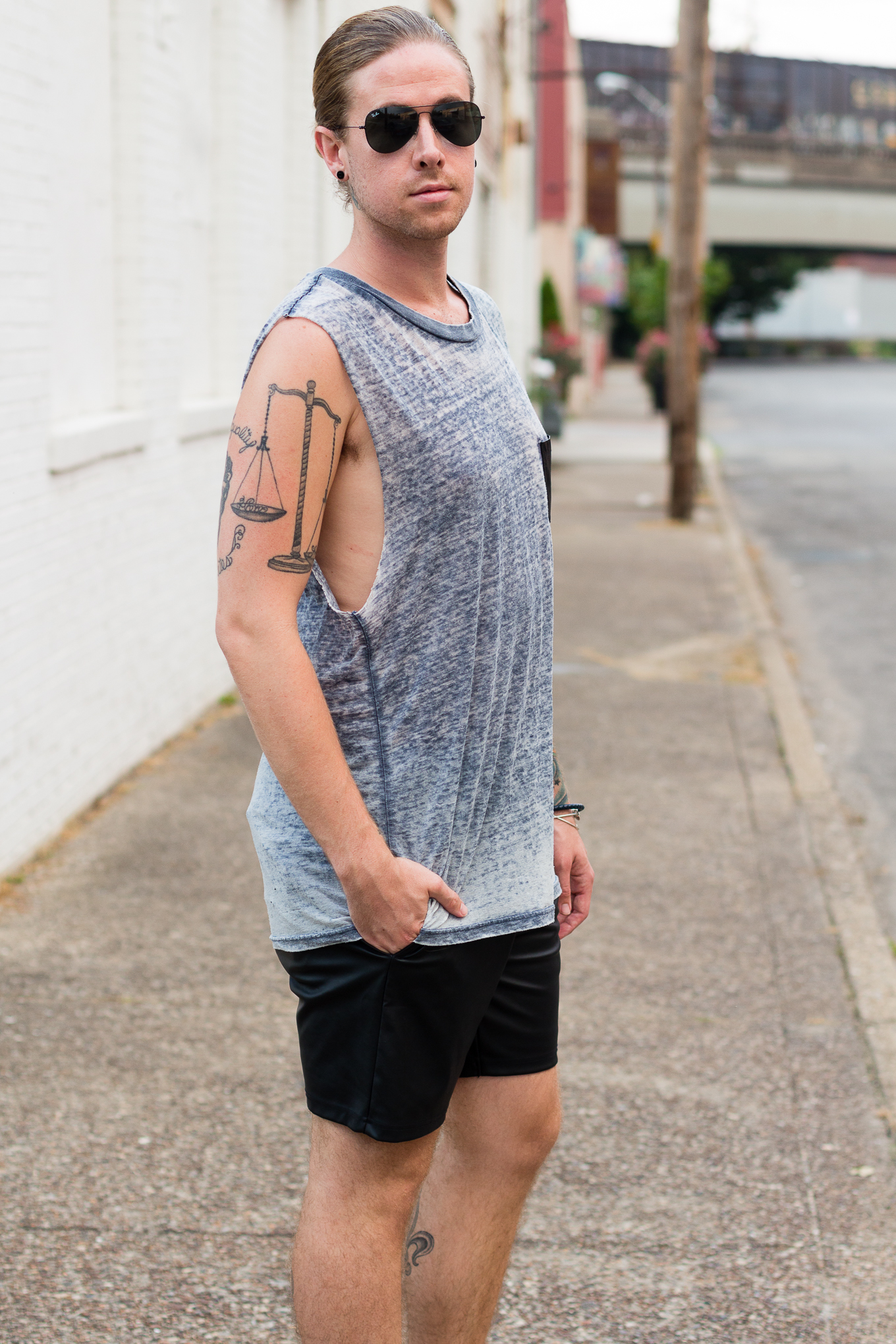 Photography by Josh Johnson
Follow The Kentucky Gent on Follow