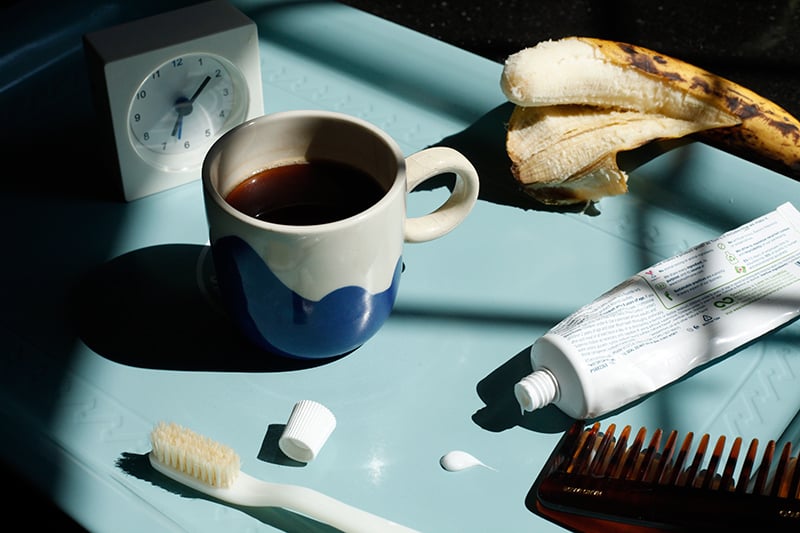 Maybe it has something to do with school being back in season, but one thing is for certain as of this week I'm doing my best to haul my ass out of bed earlier each and every morning. I've never been much of a morning person, as in I loathe waking up early, but I'm a huge believer that I'm 100% more productive when I'm up before the sun. Which is why Man Repeller's advice on how to become a morning person was a godsend for me this week.
Truth be told I have no problem waking up to an alarm, my issue is that I hit snooze 25 more times than I should. My remedy for this has been to place my phone as far away from my bed as possible, in other words forcing myself to get out of of bed to turn my alarm off. I'm happy to report that I've been up before the sun every day this week (even if I did over sleep yesterday), and today as well as Monday hit up a 6 a.m. yoga session. So far, so good. Any other tips from the peanut gallery on how to become a morning?
Did you know that each Myers-Briggs Personality Type has a kind of exercise that they're nationally most drawn to? I'm an ENFP, and my personality type leans towards Adventure Racing because of our relatively short attention span. Maybe this explains why I enjoy running so much.
Or the real reason I run may be because I seriously enjoy food (chubby thighs and all, remember?). The amount of food blogs I now follow is bad for my waist line, and this week they all served up some pin-worthy food. From Cheesy Potato Soup to Maple Bacon Polenta + Mexican Corn Salad and Mini Bánh Mì Bites I've got things covered on the savory front for a minute. And with recipes for Homemade Ice Cream + Blueberry Compote and One Bowl Chocolate Cake (serious godsend, my kitchen sink is SO small) I'm looking forward to a long weekend spent in the kitchen.
I love to eat out about as much as I love to cook at home, but the tables are definitely turned when I'm in another city, like NYC for Instance. Luckily Isaac rounded up The Top 10 Spots To Eat in New York City just in time for my next trip to the city.
With all this talk of food it should come at no surprise that I've been planning out my dream kitchen for years now, and the same could be said about a bathroom. Because truth be told I literally hate getting ready, especially when it's in a tiny ass bathroom. Trust me when I say being 6'4″ isn't all it's cracked up to be.
Image c/o Man Repeller
Follow The Kentucky Gent on Follow