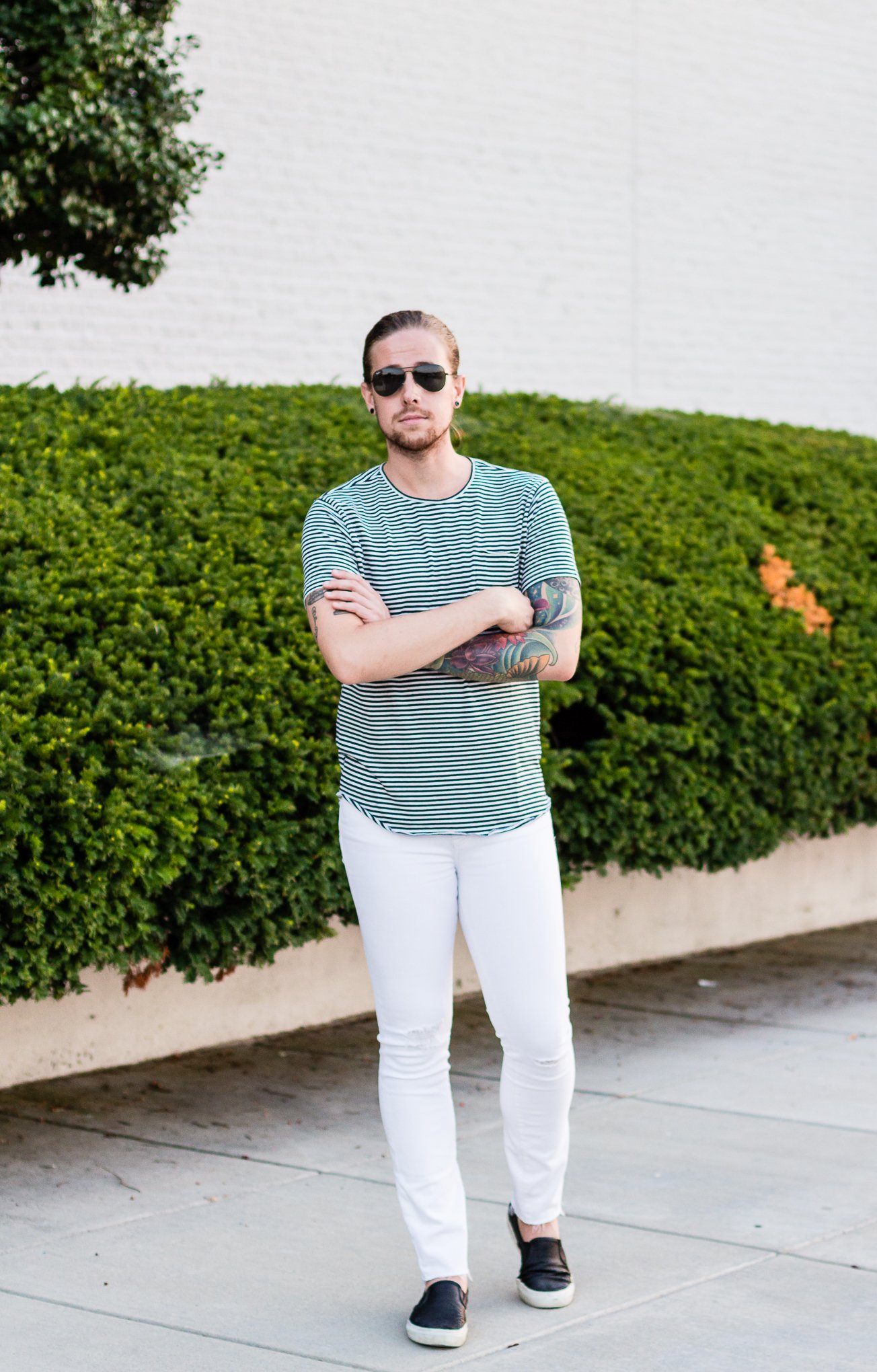 Ray-Ban Sunglasses | Obey T-Shirt | Alex and Ani Bracelets | Madewell Denim (on sale!) | Sperry Shoes (similar here)
Yesterday was a good day. Between a major Instagram update (seriously though, a total game changer) and spending the evening with good friends sipping on champagne celebrating a year of Denim Madewell in the Louisville area while shopping the day was an all around winner. I even managed to haul my sore ass out of bed in time for another 6 am yoga class, and not to brag or anything, but that makes two this week! I'm totally getting the hang of this being a morning person thing.
I've been on the hunt for frayed edge white denim for the longest, and I found this pair when I was out shopping with my housemates a few weeks back. They were on serious sale (still are, btw), and they fit like a glove. So obviously I scooped them up. Had they been on sale in other colors I would of probably scooped those up as well. And yes, they do happen to be girl jeans, but at the end of the day clothing doesn't really have a gender, at least not in my book. Clothes are clothes after all, and jeans all go on the same way: one leg at a time.

Follow The Kentucky Gent on Follow