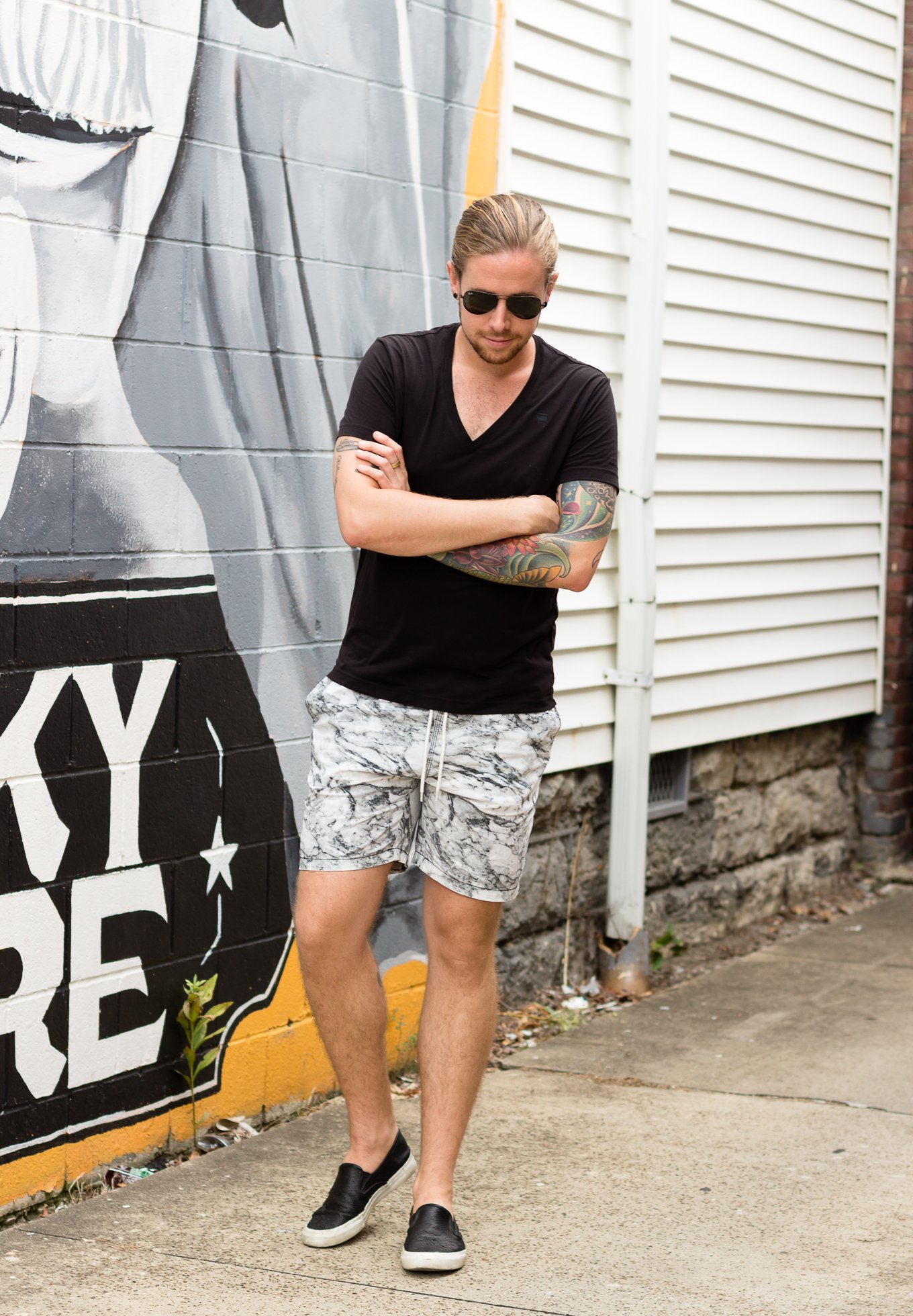 Ray-Ban Sunglasses | G-Star Raw Tee (similar here) | H&M Shorts (similar here) | Marmol Radziner Bracelet + Ring | Sperry Shoes (similar here)
Even though I'm self-employed and work from home I still look forward to the weekends and do my best to enjoy them, and this weekend was definitely one for the books. From The Louisville Zombie Walk to brunch with some of my blogging pals at Lou Vino this weekend was exactly what I needed. It also made me realize that I've got to start trying out new restaurants more often.
Lou Vino had one of the best brunches I've had in Louisville, and thanks to their small portions I was able to try three different plates without leaving the restaurant feeling like I was going to split the seam in my pants. I'm definitely a creature of habit, and that's even more so true when it comes to where I eat and take photos. I've walked past this mural of Kentucky Rushmore countless times, but have never stopped to talk photos until yesterday. Gotta start slowing down more, ya know?!
Goals for the rest of the year include stepping outside my comfort zone more often and trying our new restaurants, as well as working on creating a better work/life balance. Anyone got any tips on the later? Apparently I could use some help there.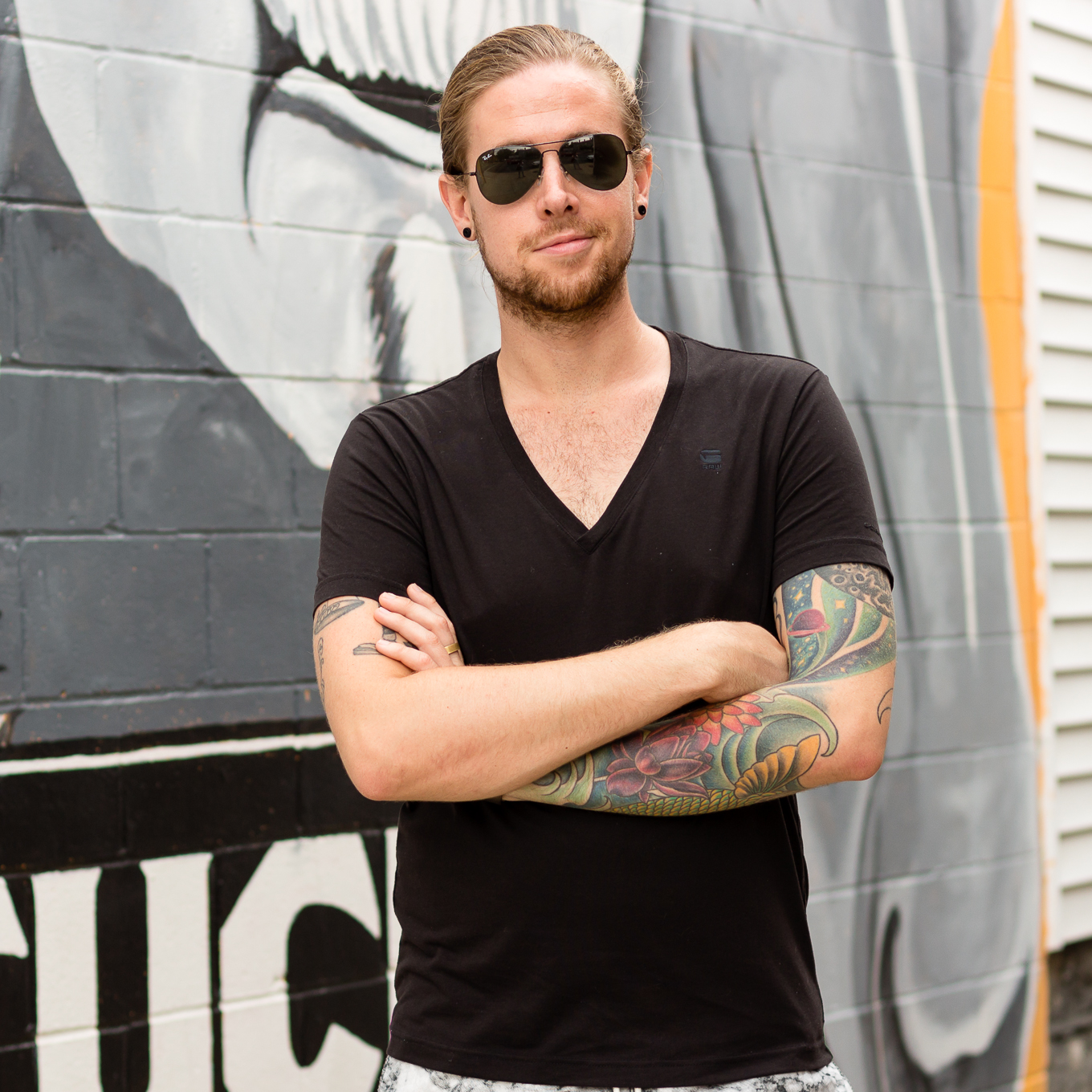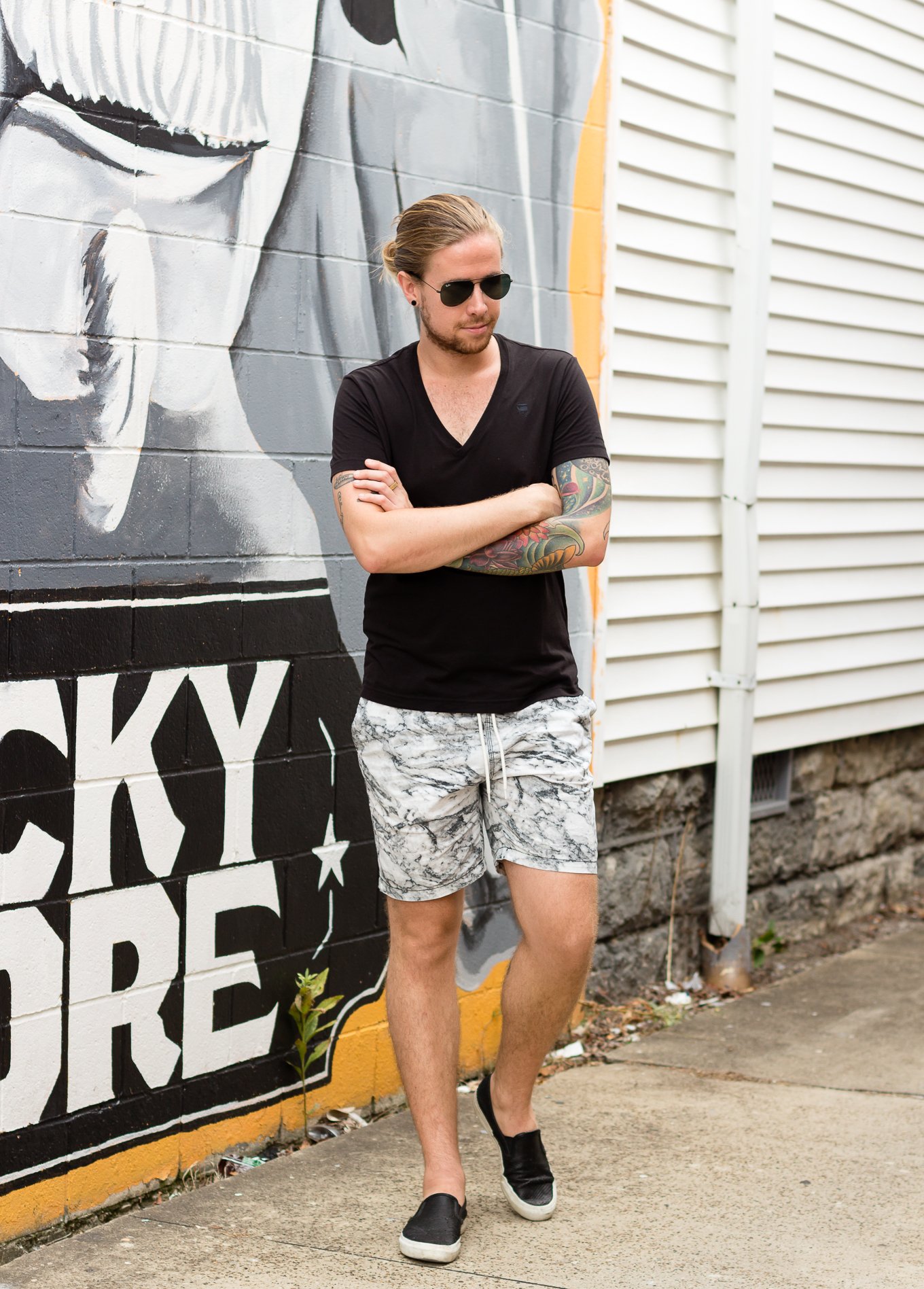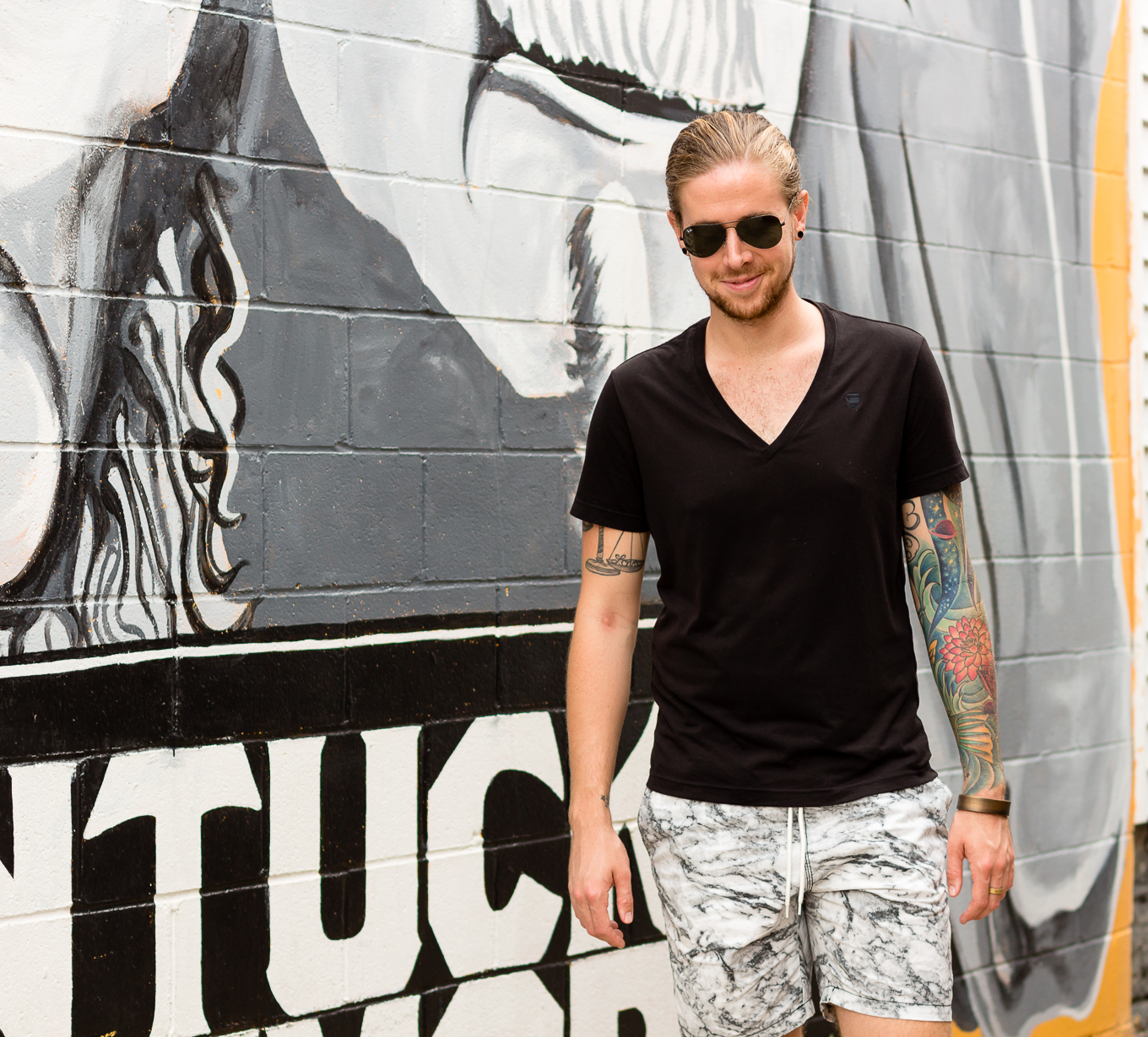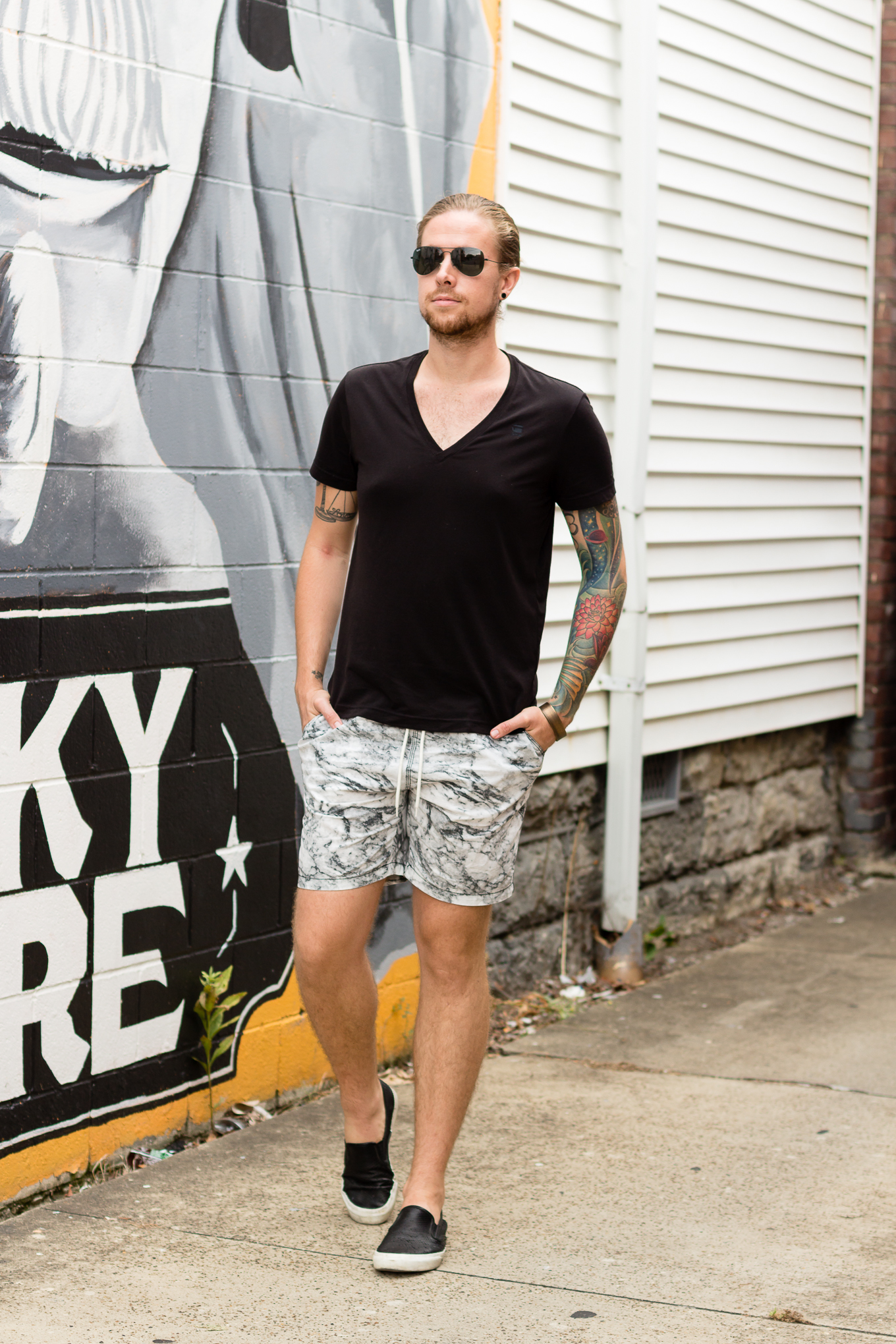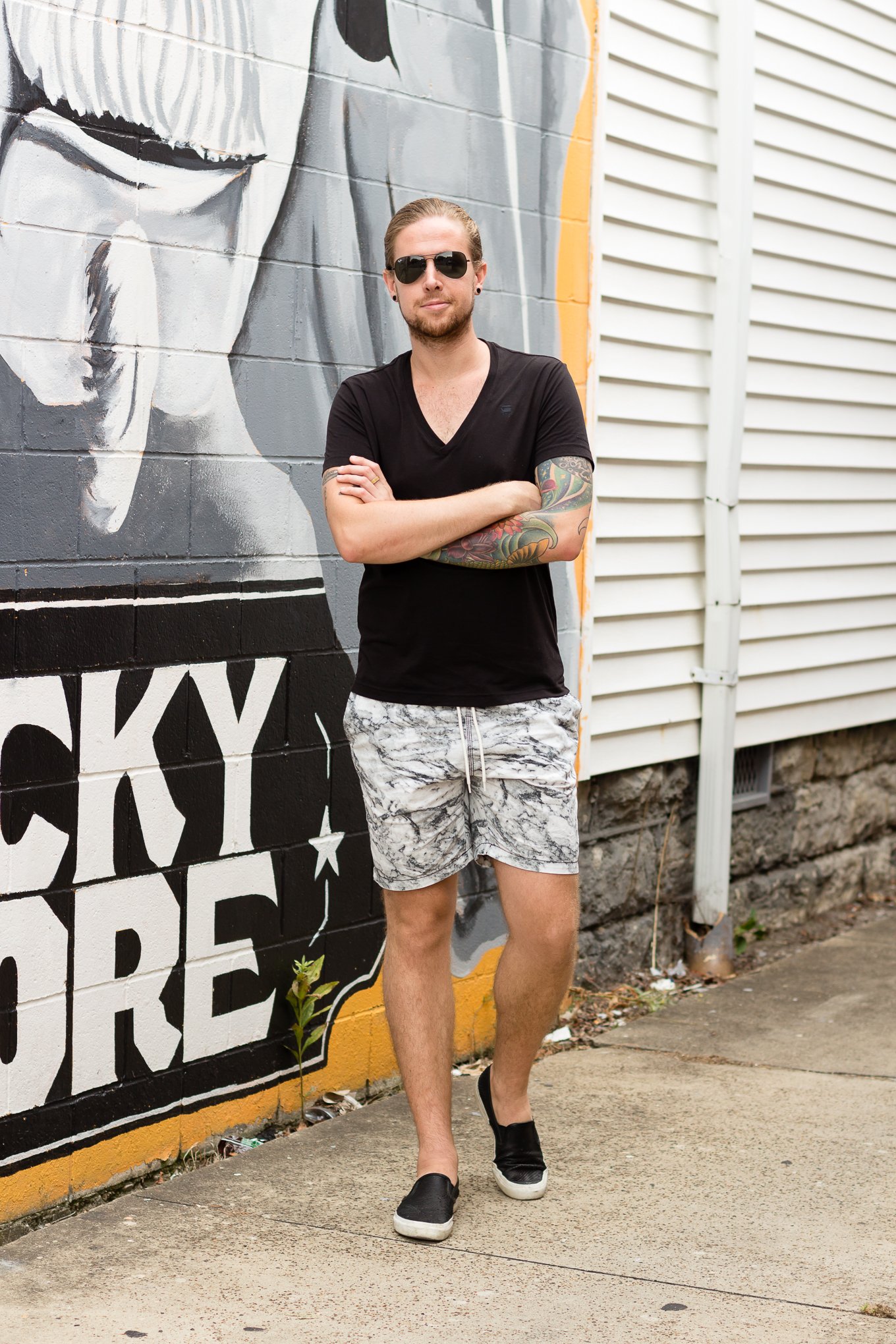 Follow The Kentucky Gent on Follow