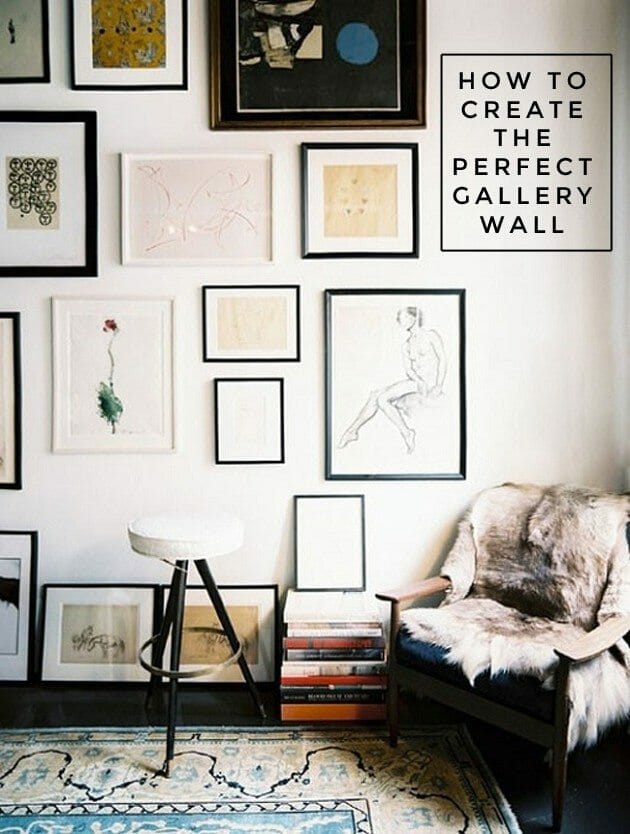 After browsing Blair's roundup of 15 Art Prints to Brighten Your Walls I realized that while I love my current apartment there's a few things I would change, like the height of my walls. I live in the attic space of an old house, which is quaint and feels like home, but there are some things I'd like to add, and the perfect gallery wall is definitely one of those.
I've been trying my hand at dating again recently, and it's official guys are getting worse and worse as time goes on. Style Girlfriend's Ode to Future Husbands hit home on many levels and certainly reminded me that if a guy's not willing to go above and beyond from the first date on, he's certainly not going to do it later on. #NeverSettle
Speaking of dates my pal Isaac broke it down perfectly in regards to who should pay on the first date in his latest Ask Isaac piece on Man Repeller. Who do YOU think should pay?!
I'm currently in that nesting period at home now that summer is wrapping up and winter is coming, and these Mid-Century Modern Homes are giving me some serious inspo.
Now that fall is on its way, it's definitely time to start stocking up on those transitional pieces. Not sure what to buy? Don't worry, here's a comprehensive list.
I've been adding more and more plants to my living space(s), and after seeing The New Darlings' Desert Inspired Living Room makes me want to add several more.
In my career field I sometimes feel like I'm not "that grown up", but thanks to these 500 Words On Why Your Career Trajectory Does Not Define Your Coming Into Adulthood I realized I'm growing up a little more each and every day, in my own ways.
18 Bullshit Things You Say To Other People Versus What You'd Say To Your Best Friend is one of the truest articles I've ever read online, ever.
And this Star Wars Quote or Grindr Message piece still has me LOLing.
I'm really gonna need Isaac to start a dating service one day soon cause his latest advice on flirting in the digital age is spot on.
The last couple of weeks I've been dealing with a serious case of feeling burnout (oh, the joys of being self employed), but one of Blair's takeaways from Create + Cultivate has helped me see progress each and every day.
On that note, I'll wrap up with this quote "I am seeking, I am striving, I am in it with all my heart."
Photo c/o The Interior Collective