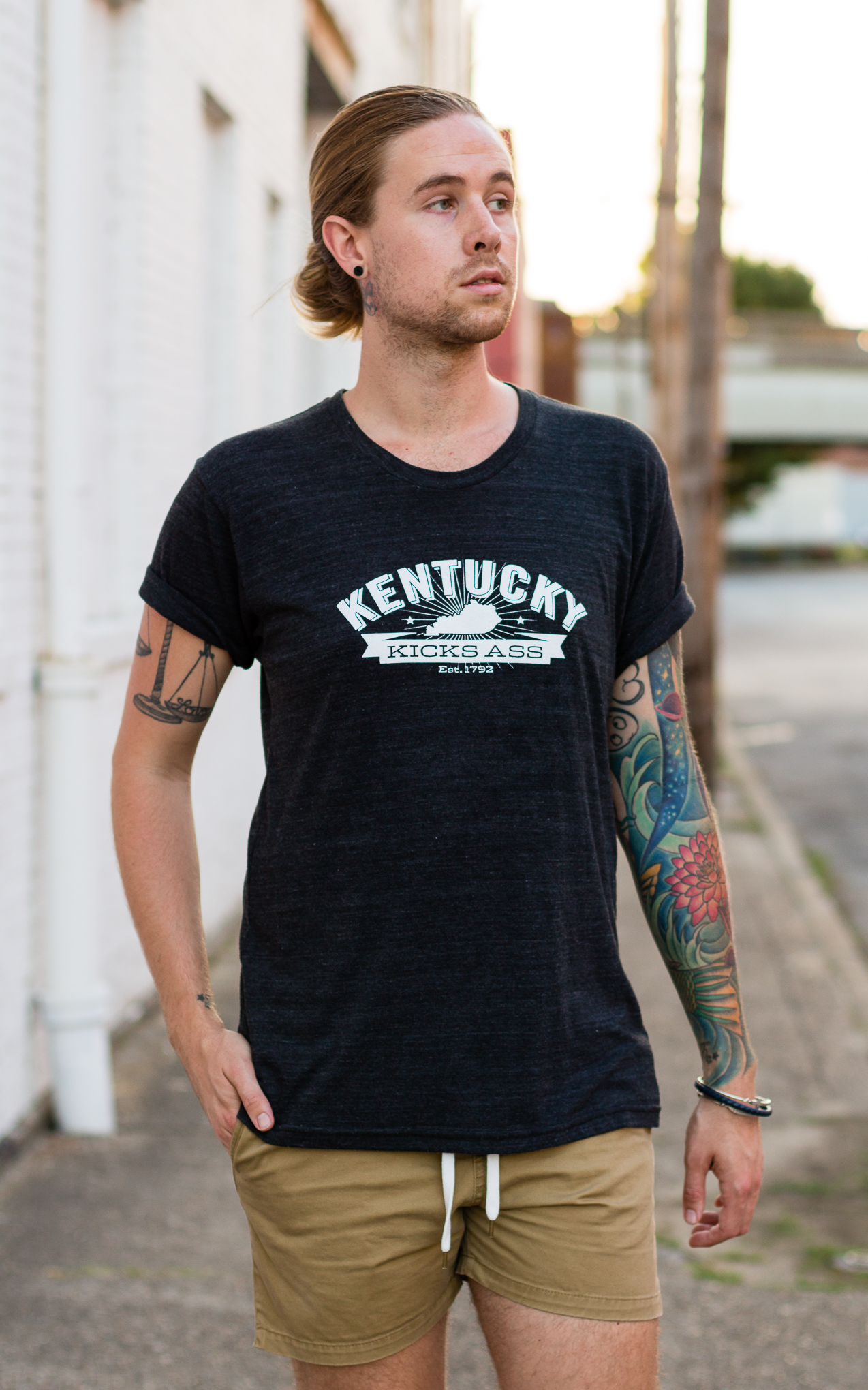 Kentucky For Kentucky T-Shirt | H&M Shorts (similar here) | Alex and Ani Bracelets | Brooks Regent Sneakers
I don't know about y'all, but I'm longing for those days where my outfits don't consist of shorts and tees or tanks. I never thought I'd say that, but here comes the day where I say it.
Now I know that I could very easily wear jeans this time of year, but I sweat like a stuffed pig, which means I try to keep things as light as possible during the warmer months. To say I'm ready to switch things up a little bit would an understatement, and since it's a little too hot for my own comfort at the moment I decided to switch up what I could, my shoes. Got these Brooks Regent Sneakers in the mail a few weeks back, and it was high time to break them in. Don't worry, if white isn't your thing they come in a few color ways, and they're some of the most comfortable sneakers I've worn – no lie.
As far as the shirt goes, it's an oldie but a goodie, and a conversation with my friend Mo yesterday this Kentucky Kicks Ass shirt seemed incredibly fitting. Mark our words, Kentucky, Louisville in particular, is about to blow up. I got the scoop on a couple new places that are headed to town when I was chatting with her yesterday (gotta love friends with real estate wizard husbands), and believe me when I say they're more than Instagram worthy.

Photography by Josh Johnson
Follow The Kentucky Gent on Follow