This post was sponsored by Hormel®, but as always, all thoughts and opinions are my own.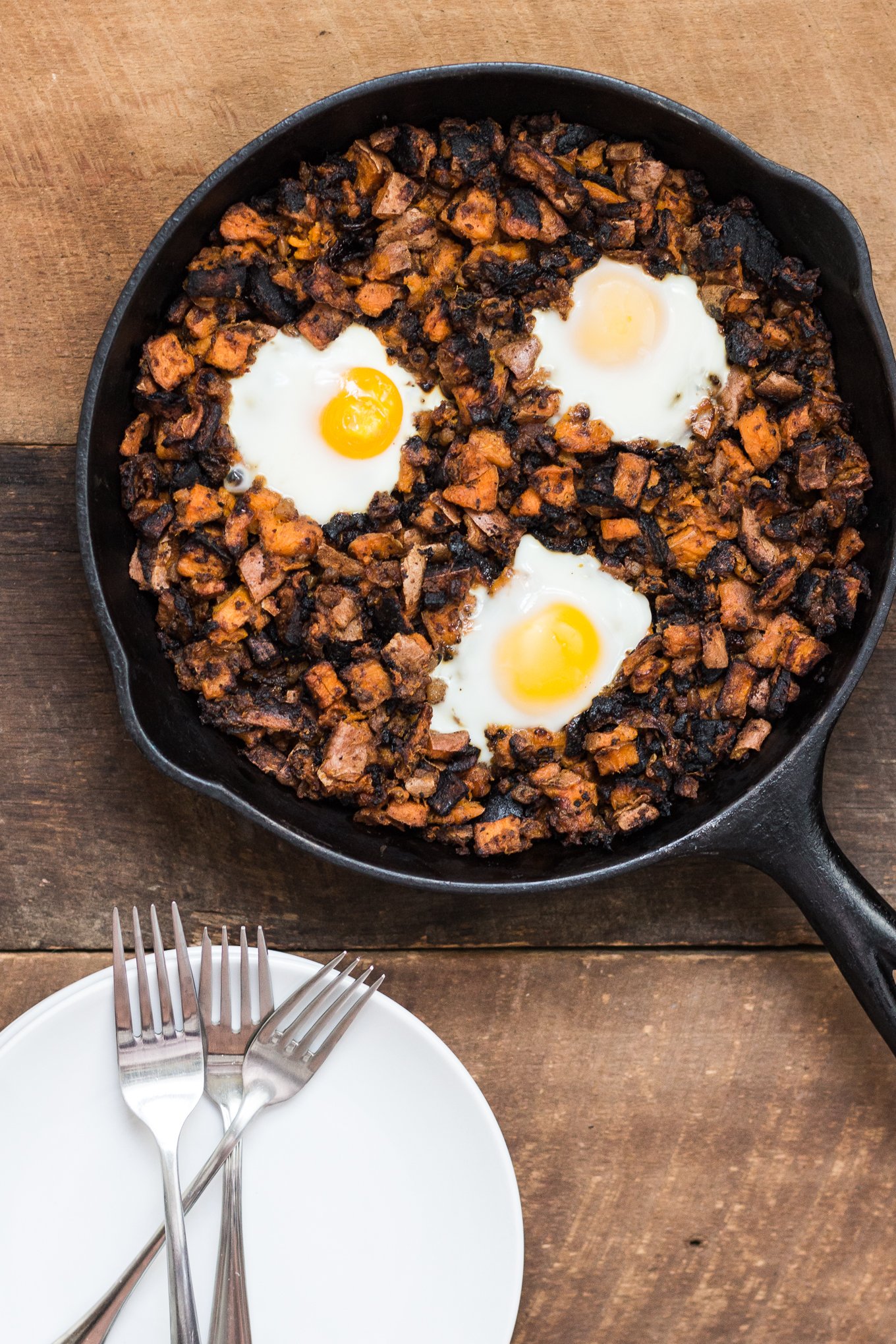 Breakfast is my favorite meal to eat but often times one of my least favorite meals to make. While I love the idea of being a morning person I fully admit that I have the hardest time dragging myself out of bed in the mornings, and while I know that making myself something to eat as soon as I start my day is definitely helpful – I struggle with it more often than not.
Which is a big reason why I'm a proponent of breakfasts that are often times better when made ahead of time, like Overnight Oats or in this case, Sweet Potato Breakfast Hash.
Hormel® Mary Kitchen Corned Beef Hash is the perfect staple for your breakfast or brunch recipe, making it easy and convenient to make a hearty meal for your family.
One of my biggest hang-ups with quick and easy breakfasts is that they tend to be carb heavy, and the traditional carbs used in breakfast options aren't the kind of carbs I prefer to load up on. Sweet potatoes on the other hand, the perfect alternative to carbo-load whether I'm gearing up for a long run on the weekend, or tackling a lengthy to-do list, and the addition of Hormel® Mary Kitchen Corned Beef Hash adds the perfect amount of protein to jumpstart the day.
And better yet, the actual hash can be made whipped up a few days ahead of time. Which means when you're ready to eat all that's required of you is to pre-heat the oven, crack a few eggs in your baking dish, and wait for the eggs to fully cook. All in all, the actual cooking process on mornings like that is 10-12 minutes – just enough time to brew yourself some coffee, check your emails, and get ready to enjoy your breakfast.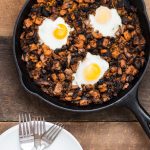 Sweet Potato Breakfast Hash
---
1

large yellow onion, sliced

3

large sweet potatoes, diced

4 tbsp

. butter

1 tbsp

. salt

1 tsp

. pepper

1/4 tsp

. cayenne pepper

1

can Mary Kitchen Corned Beef Hash

3

–

4

eggs
---
Instructions
Heat 1 tbsp. butter over medium heat and add onions.
Continue to cook until onions are translucent.
Turn down heat to low and cook until onions are caramelized, about 30 minutes.
While onions are cooking, dice sweet potatoes into roughly same-sized cubes.
In large mixing bowl combine potatoes, 2 tbsp. melted butter, salt, pepper, and cayenne pepper in bowl – toss to combine.
Once onions have cooked down remove from pan and add to the potatoes.
In same pan melt 1 tbsp. butter over medium heat and add Mary Kitchen Corned Beef Hash, cook for 5-8 minutes or until hash begins to crisp.
Add Mary Kitchen Corned Beef Hash to onion and potatoes mixture – toss to combine and coat all ingredients with seasonings.
Preheat oven to 450 degrees and transfer mixture to parchment-paper lined baking sheet and bake for 30-45 minutes or until potatoes are browned and crispy.
Reduce oven to 425 degrees, transfer hash to prepared baking dish, create shallow wells to hold eggs, and bake for 10-12 minutes or until whites have set and yolks are still runny.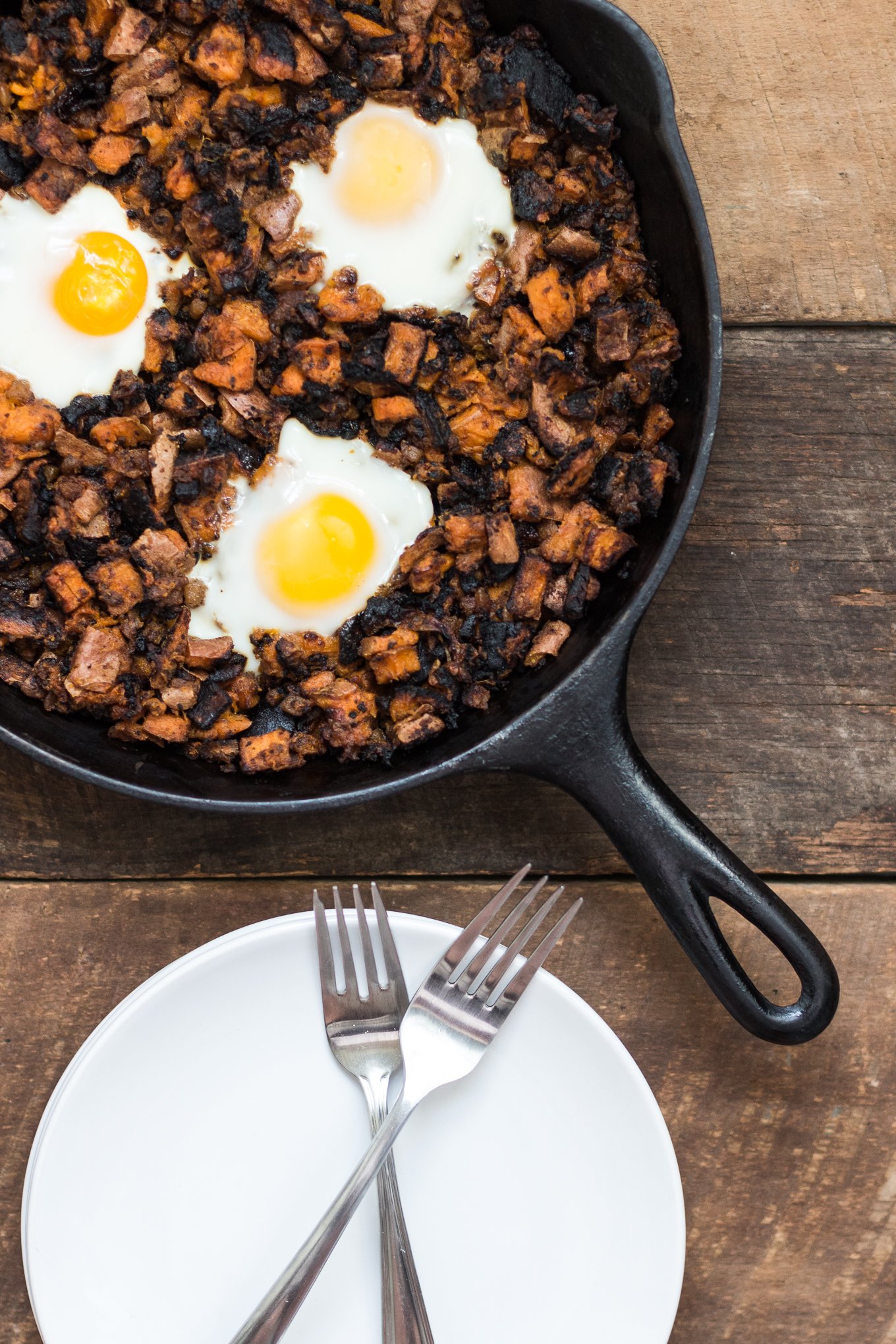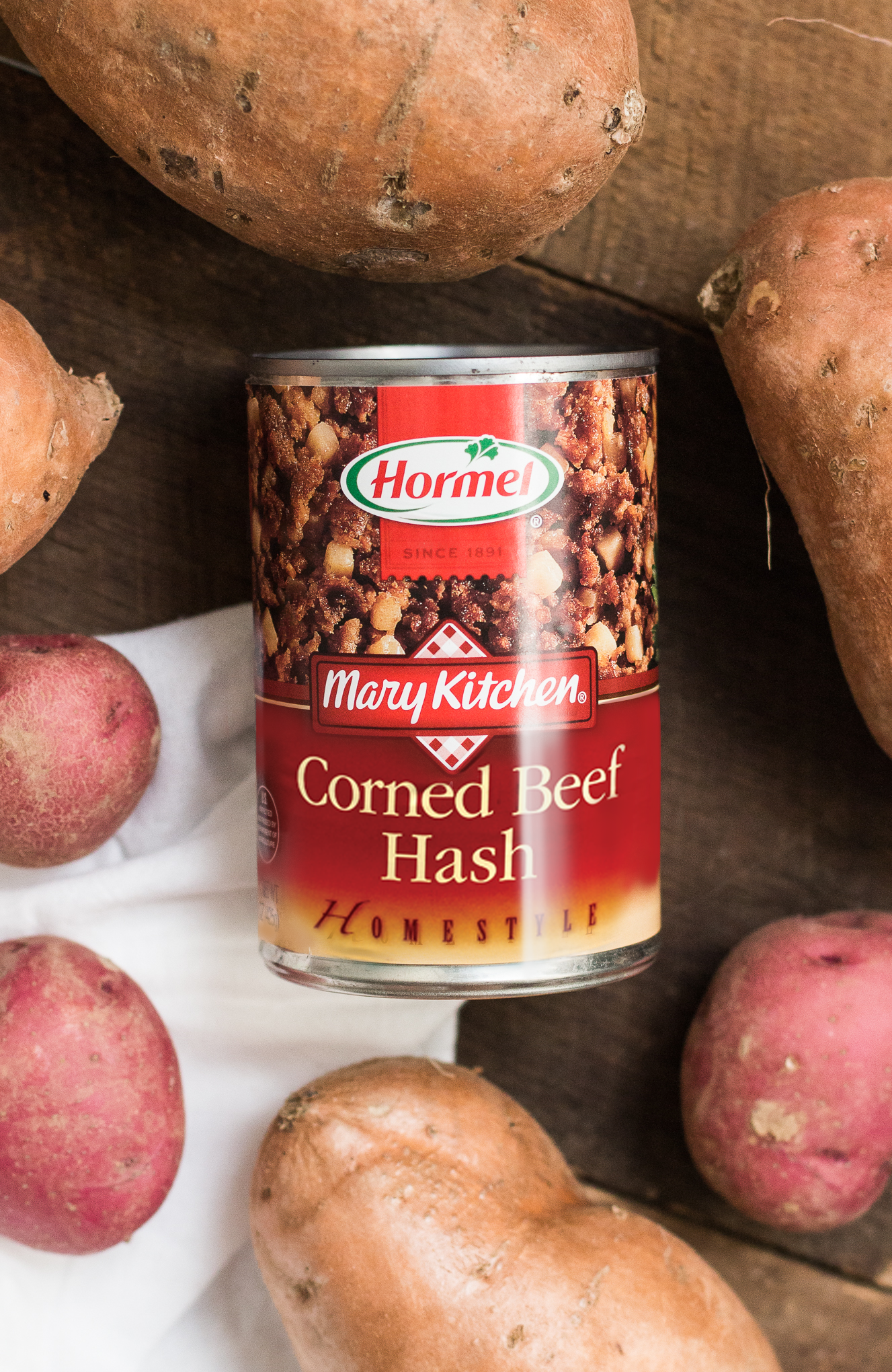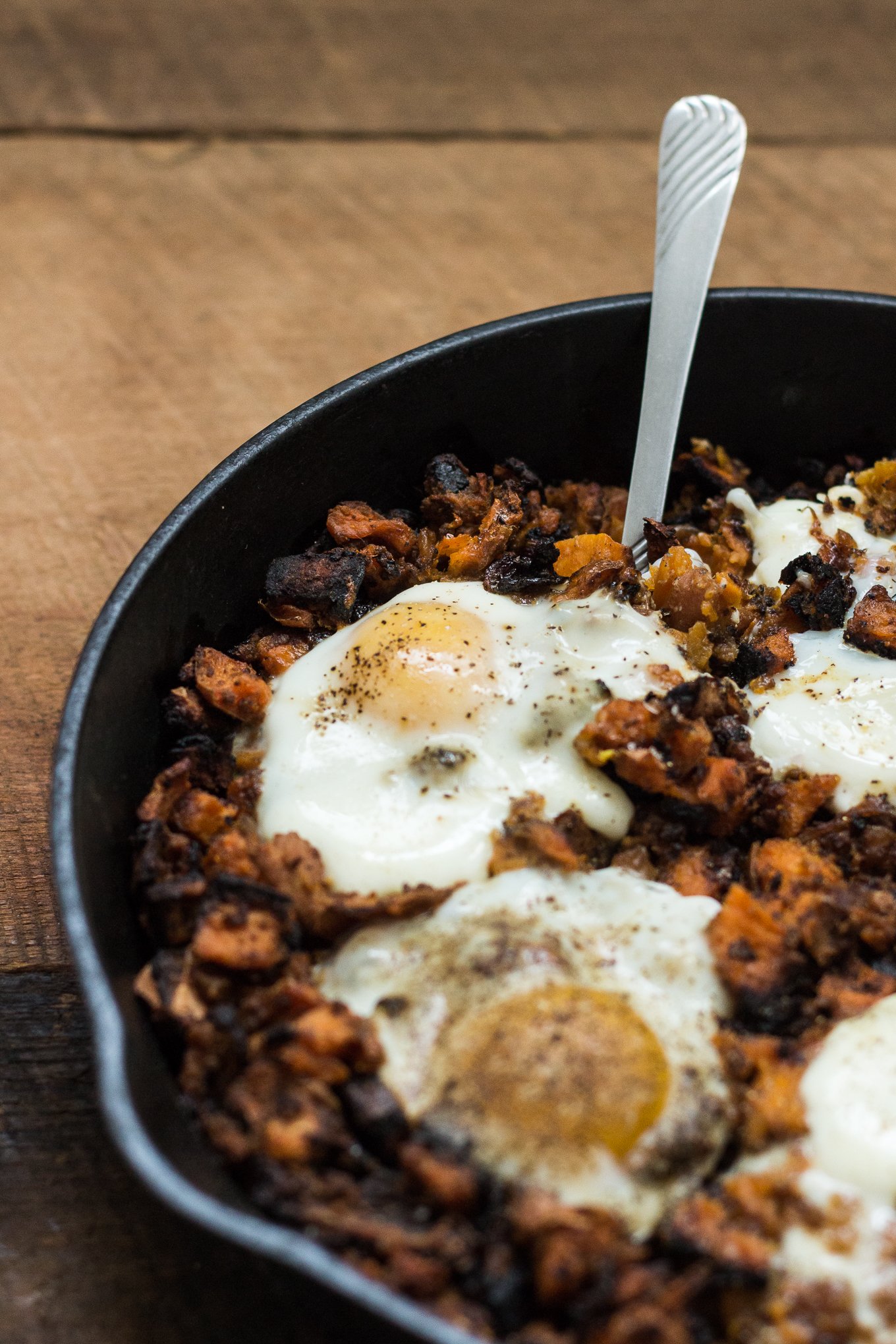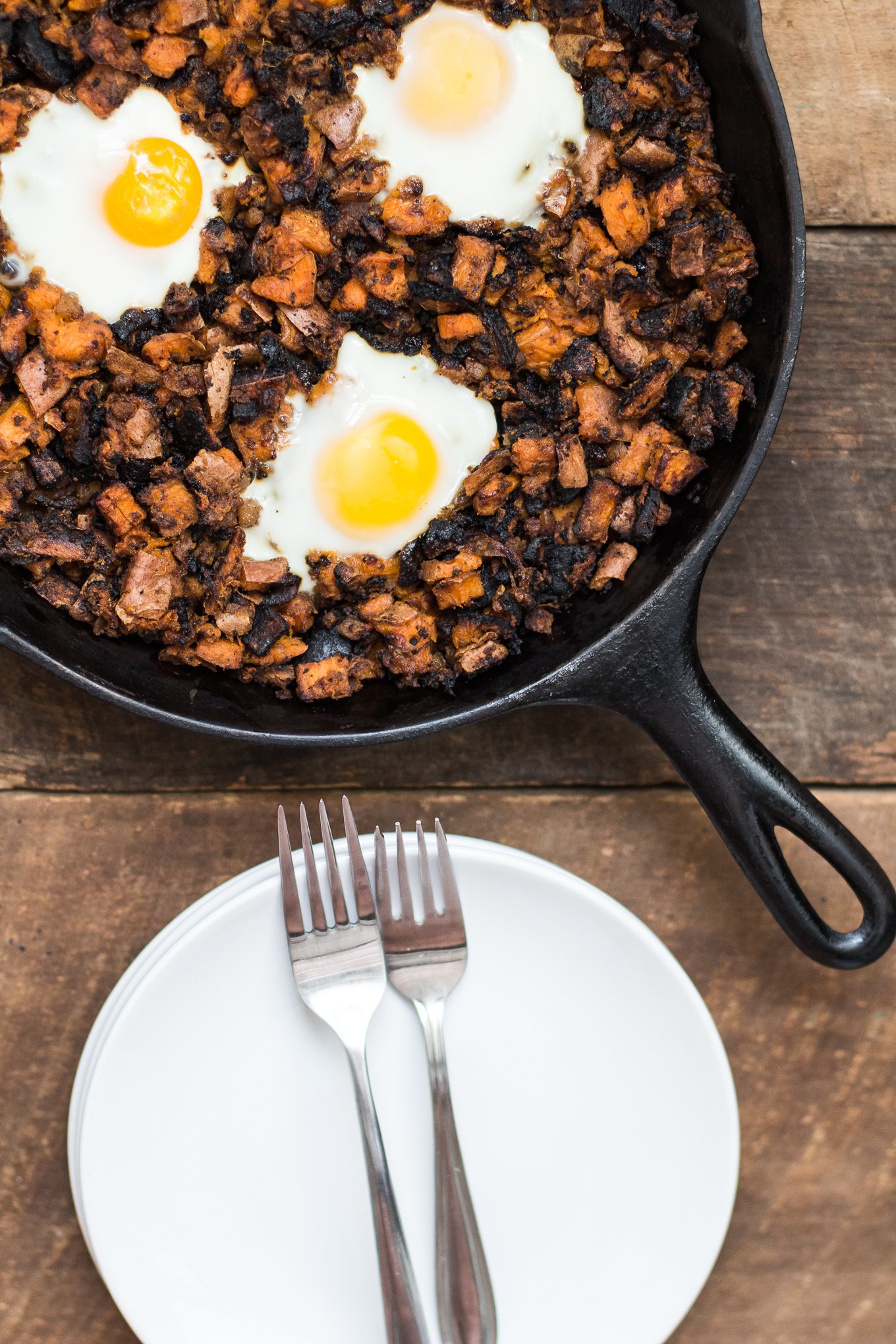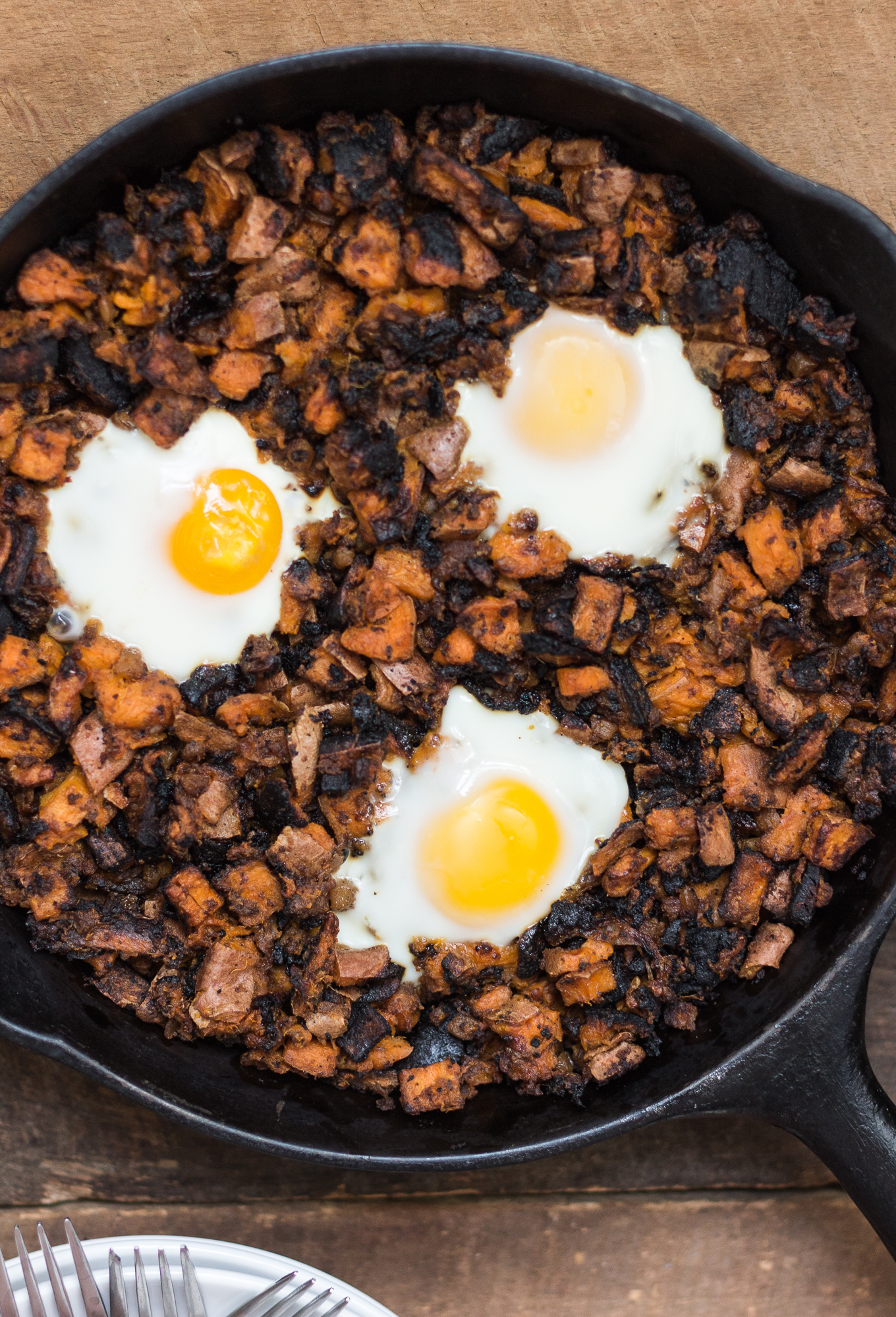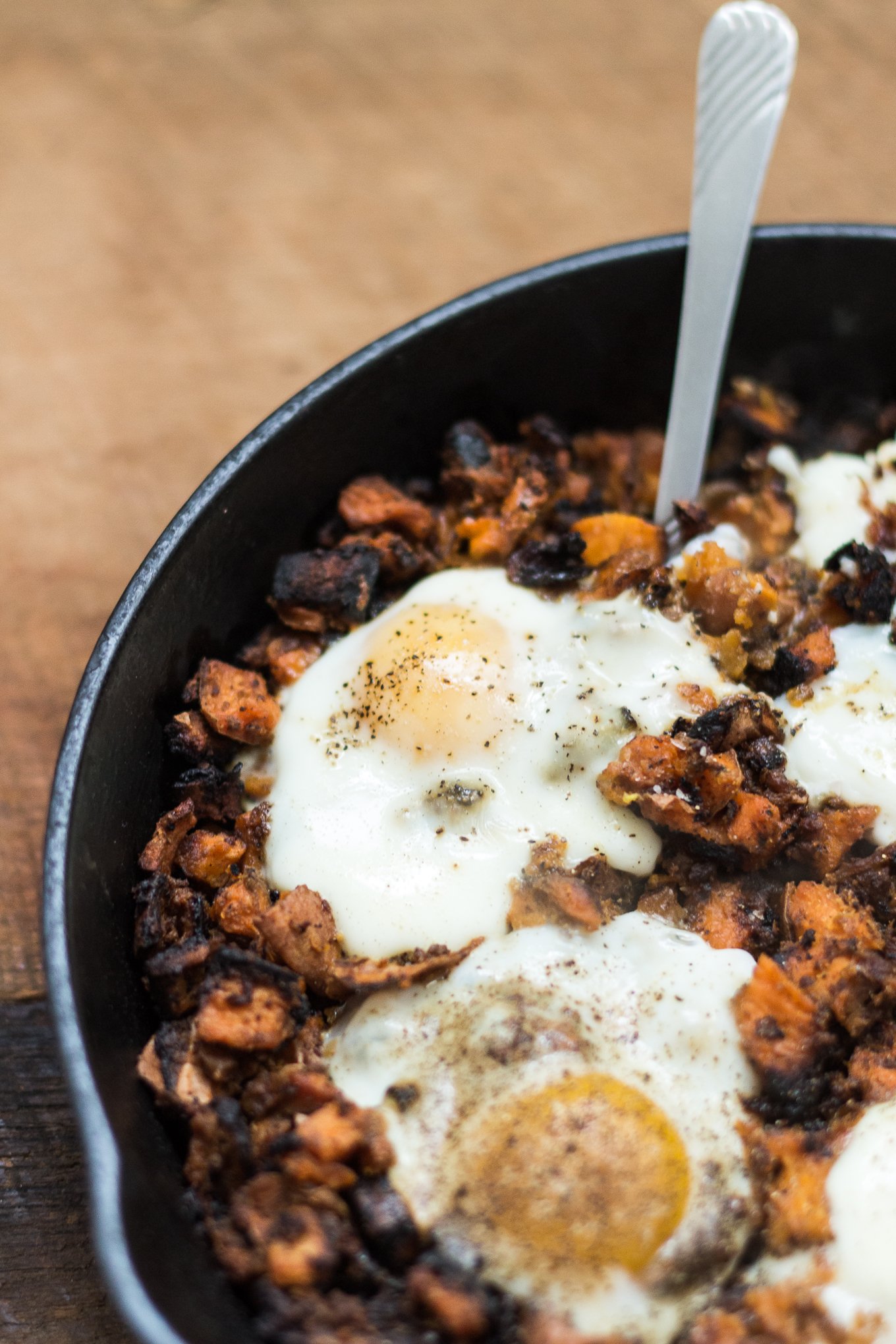 Ready to find more creative and delicious uses for Mary Kitchen Corned Beef Hash? Then head over to Facebook and Pinterest for more great recipes.
Food Photography by Josh Johnson
Before you go.. Like what you see?