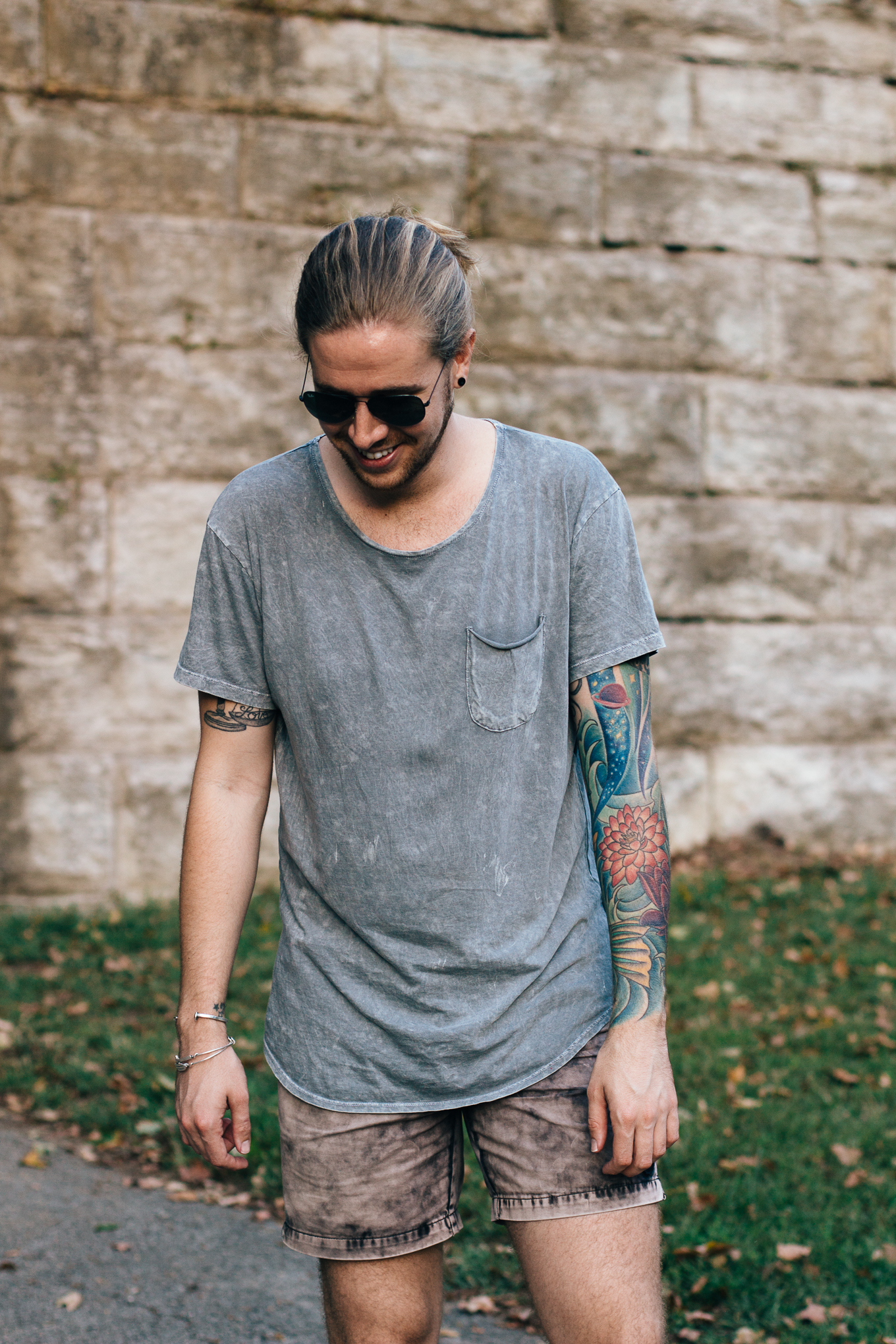 Ray-Ban Sunglasses | Urban Outfitters Tee | RVCA Shorts | Giles & Brother Cuff | Alex and Ani Bracelets | Vans Shoes
Well, it wouldn't be Kentucky weather if I wasn't wearing three layers a few days ago, and having to break out shorts and a tee again today. But I'm keeping my fingers crossed that this heat weave is my last chance to wear shorts and tees for this year. I love them, really do, but I'm tired, so tired of sweating as soon as I walk out the door. Ain't nobody got time for that.
I will say though that last night's weather was perfect for Taco Tuesday and Blackberry Margaritas (recipe coming your way soon) on the back porch with the housemates. Who knew that Kale & Black Bean Tacos could be so good?!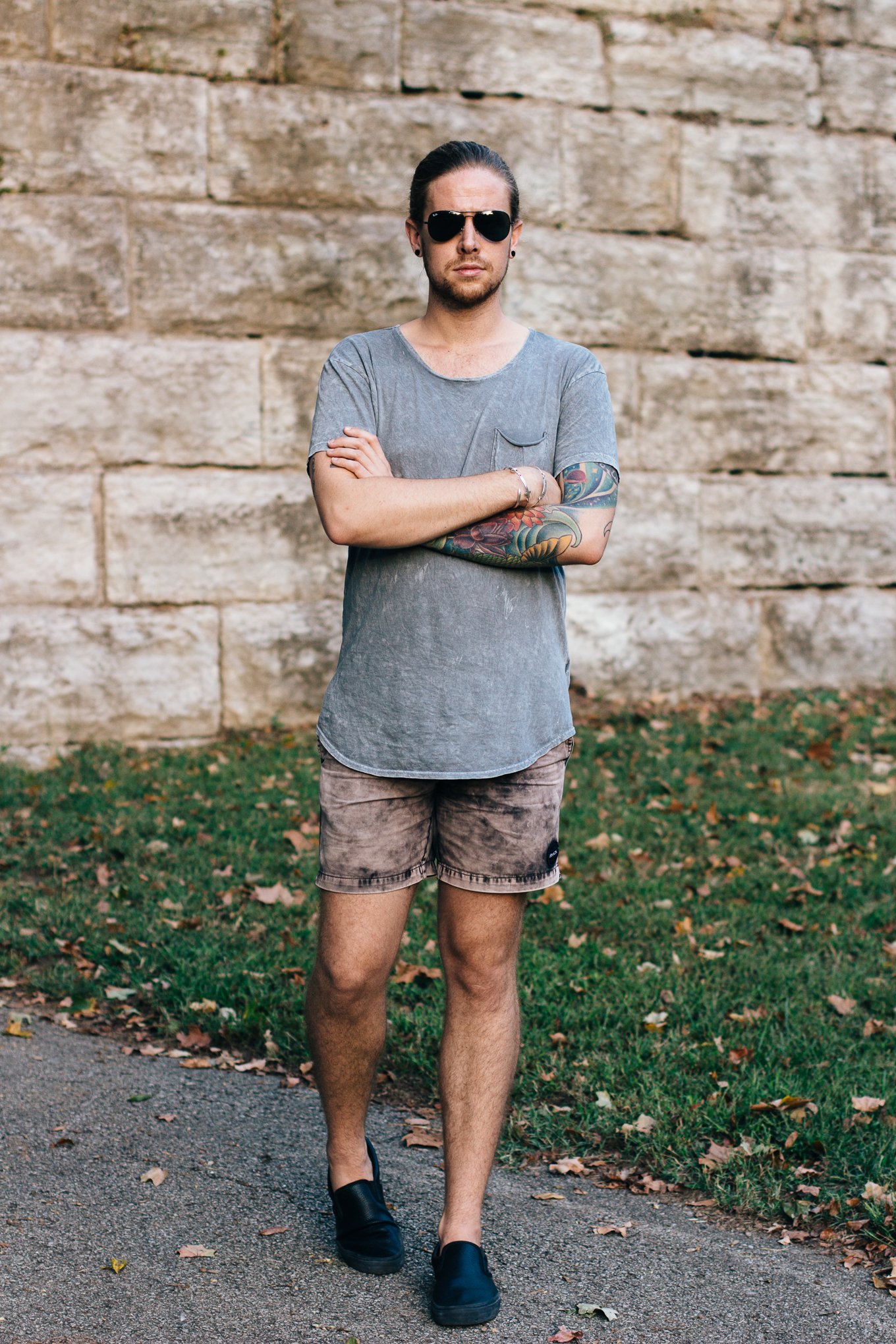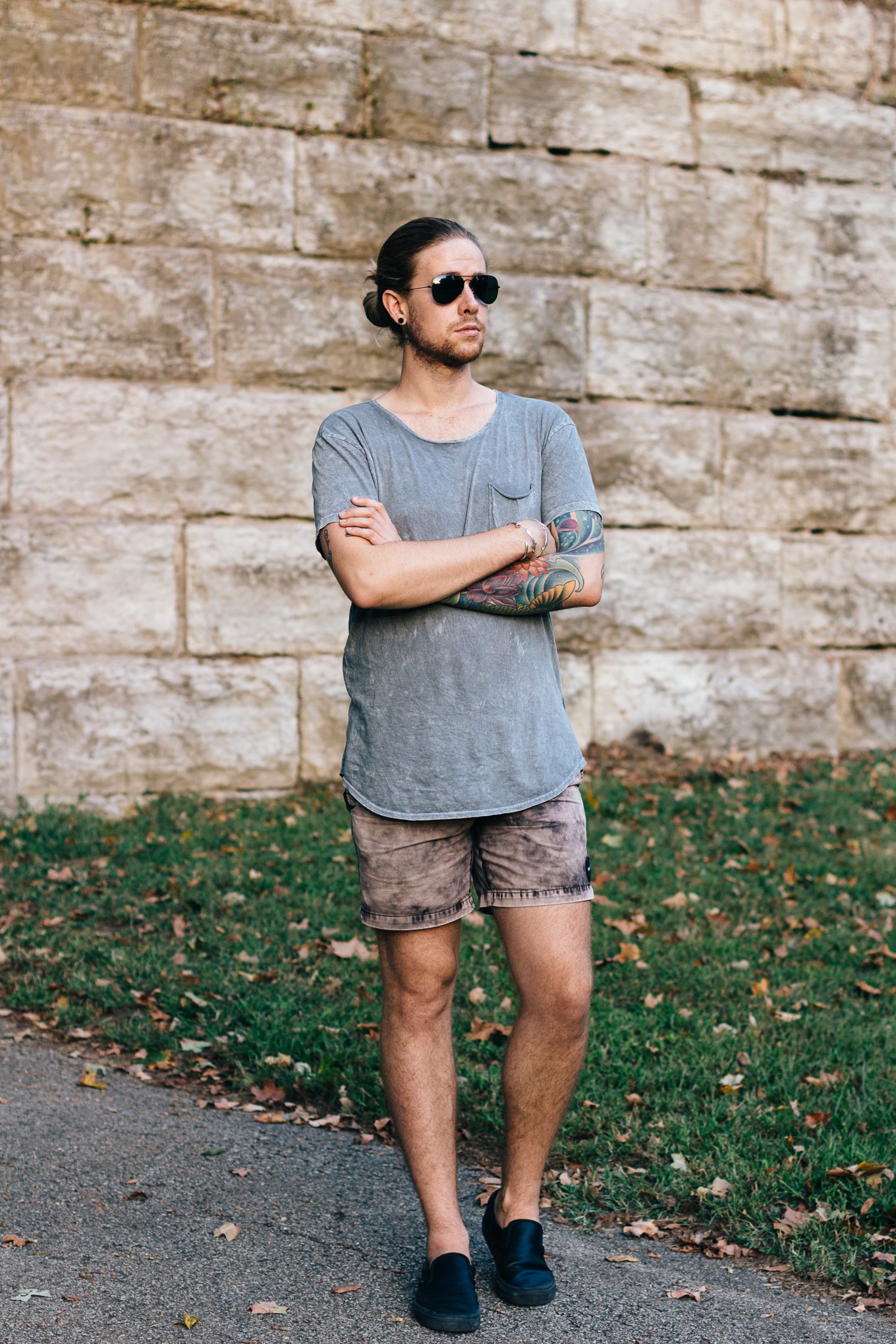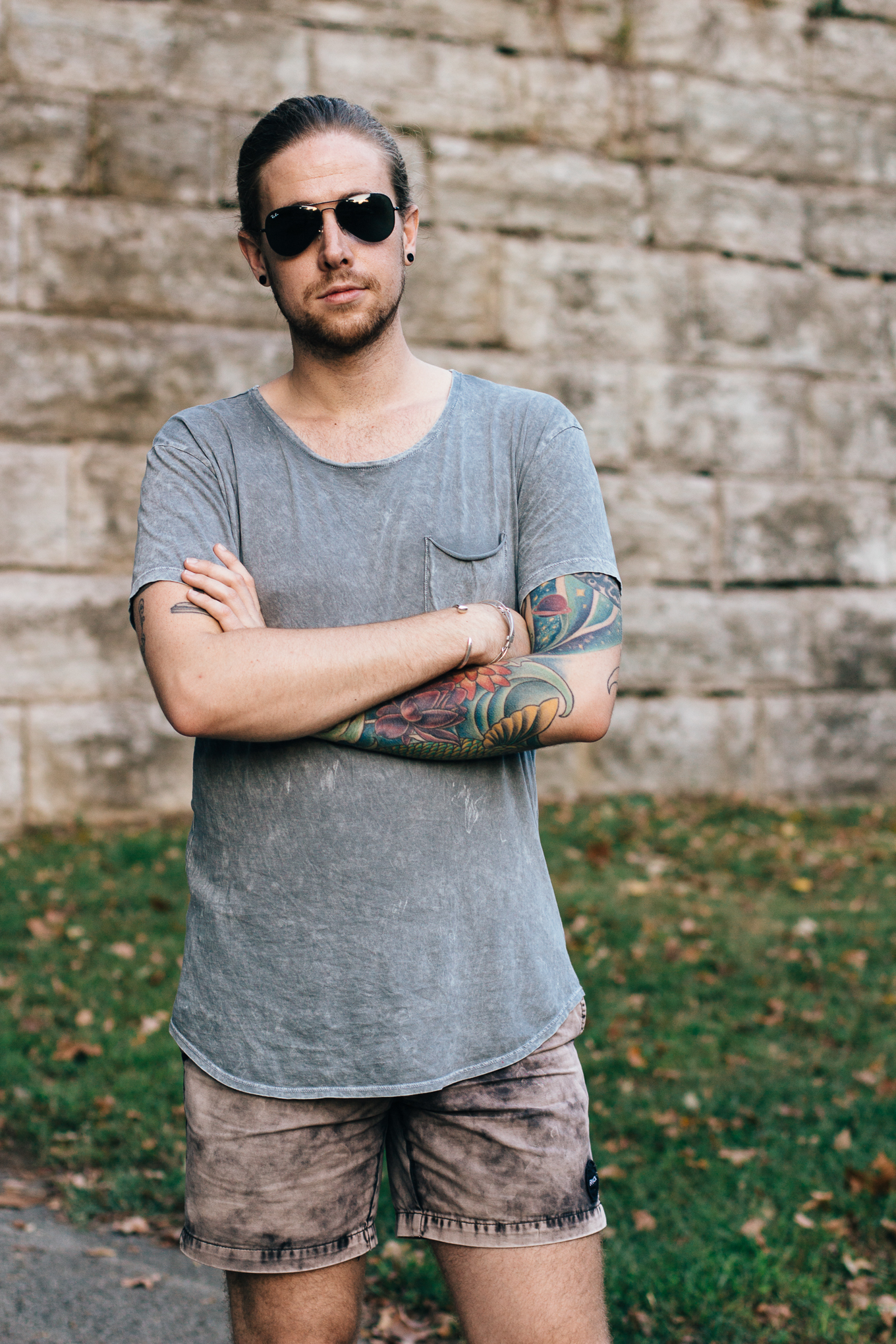 Follow The Kentucky Gent on Follow