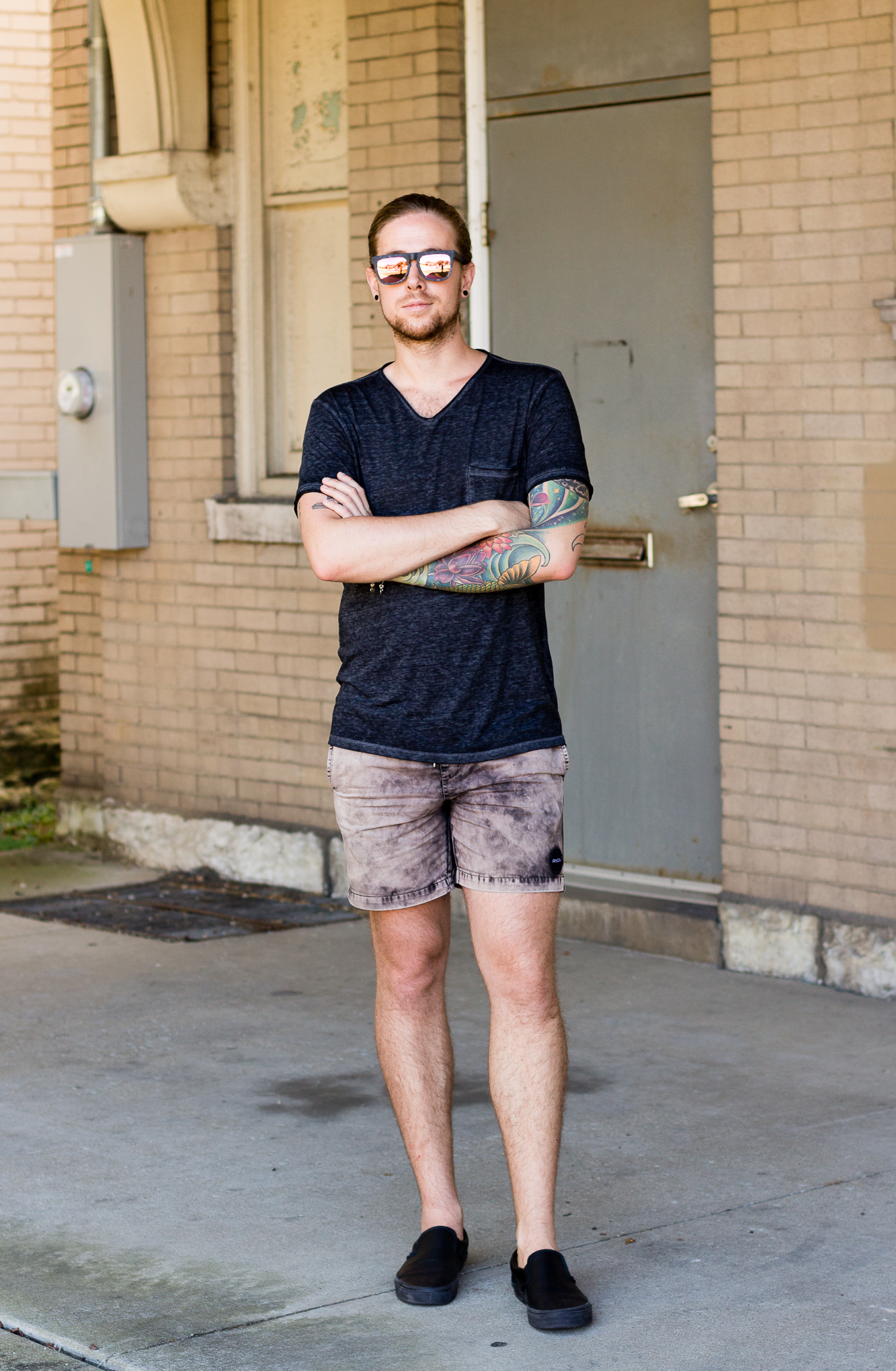 Komono Sunglasses (c/o) | H&M Tee (similar here) | RVCA Shorts | Alex and Ani Bracelets | Giles & Brother Cuff | Vans Shoes
Y'all probably thought the day would never come where I would part with my trusty Ray-Bans, but I think that day may have finally come. I picked up these mirrored sunglasses while I was in NYC this weekend, and I'm already asking myself why it took me so long to get on board with the mirrored sunglasses gig.
Besides that it makes not getting your photographer in photos next to impossible they're a great way to kick any outfit up a notch. I've not seen a lot of red lenses which is why I was both drawn to/hesitant about them, but I'm glad I took the leap. What are y'all's thoughts? Did I make the right decision?
In other news, the weather this week in Louisville is downright gorgeous. Spent most of the day yesterday outside celebrating my downstairs neighbors birthday. We grabbed lunch at Atlantic No. 5, hiked over 4 miles in Jefferson Memorial Forest (we may/may not have gotten a bit lost), and rounded out the day enjoying the weather in the backyard at Holy Grale. Days like this are exactly why I'm beyond excited that the weather is finally starting to cool down.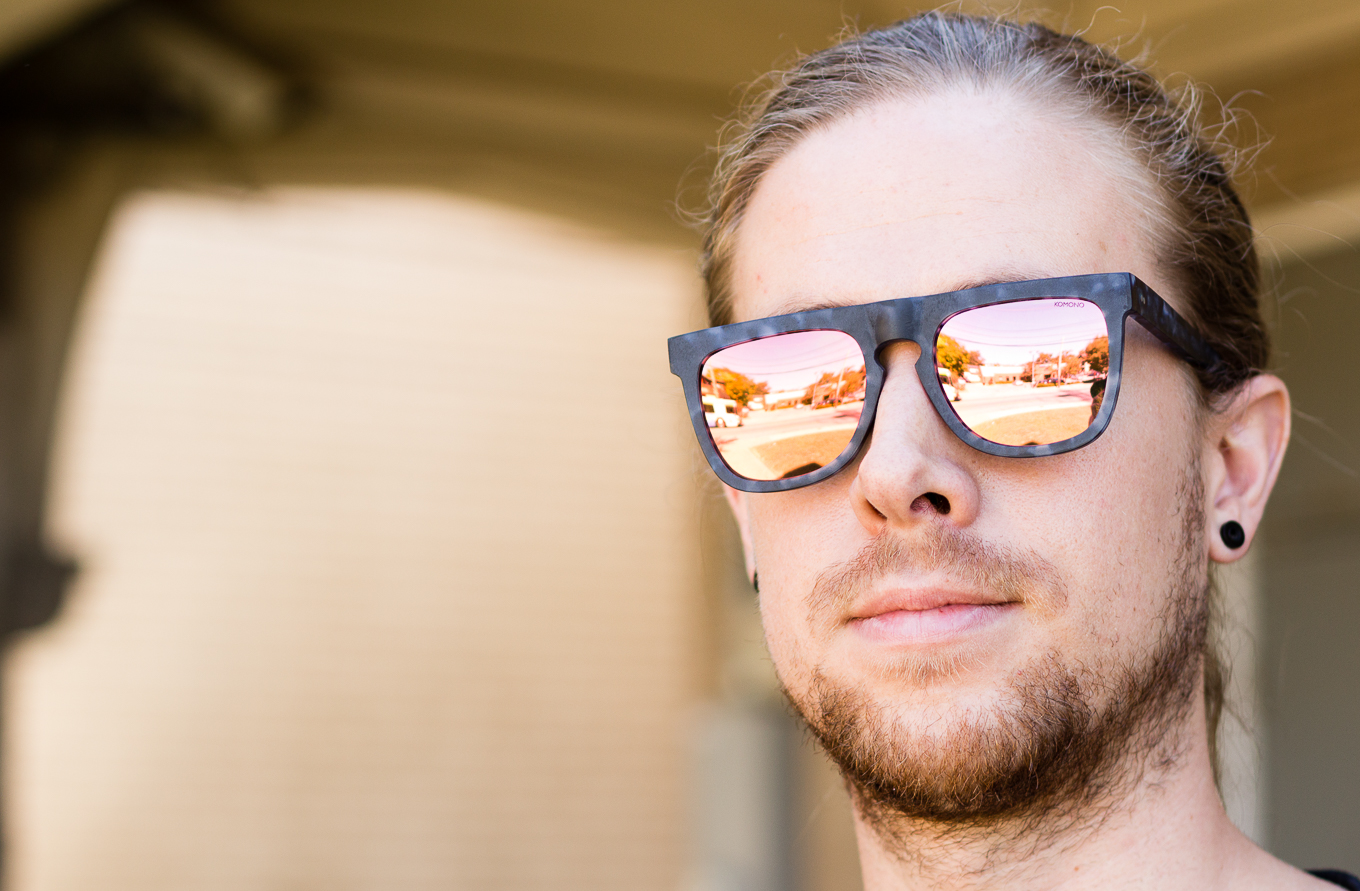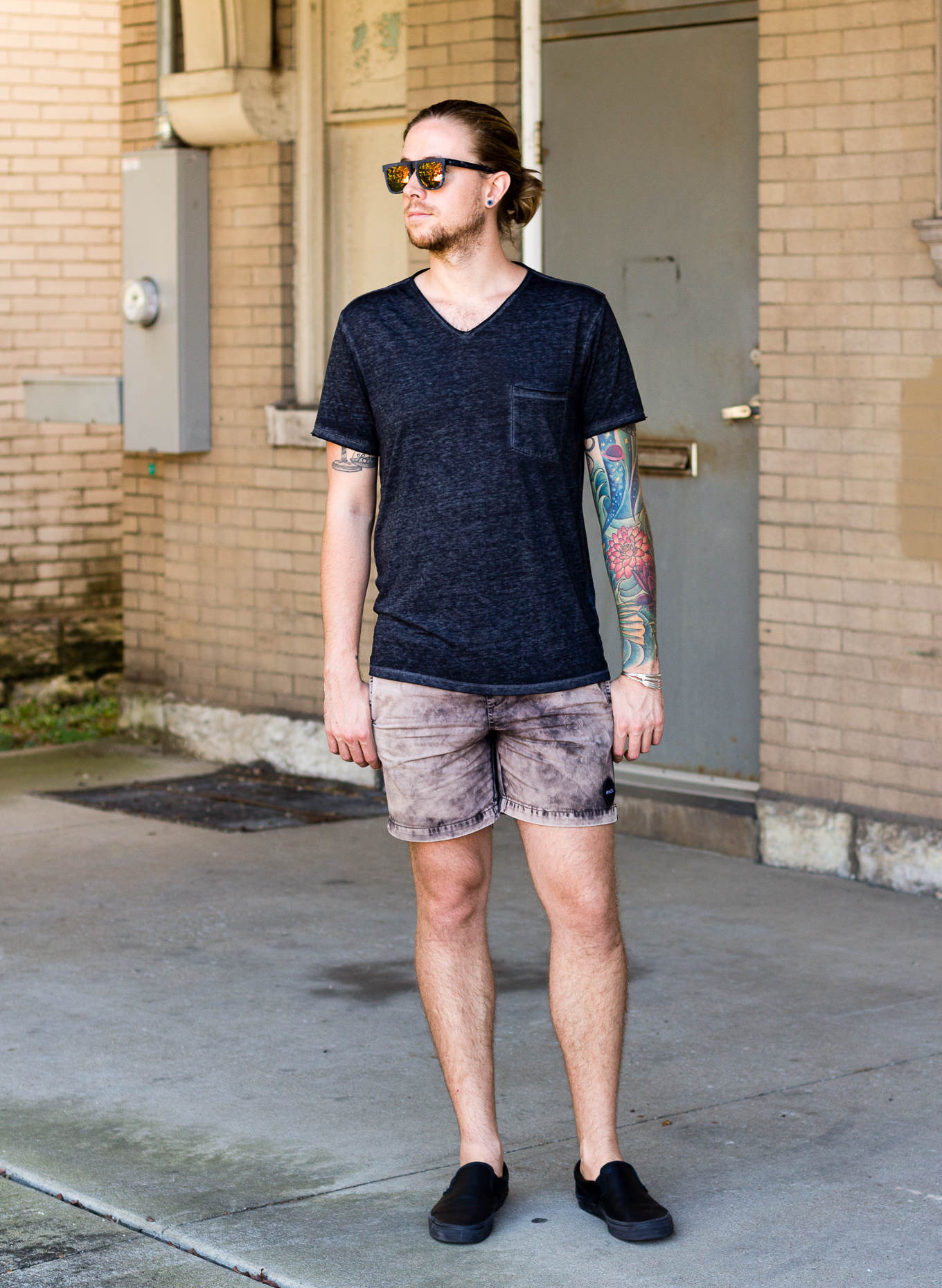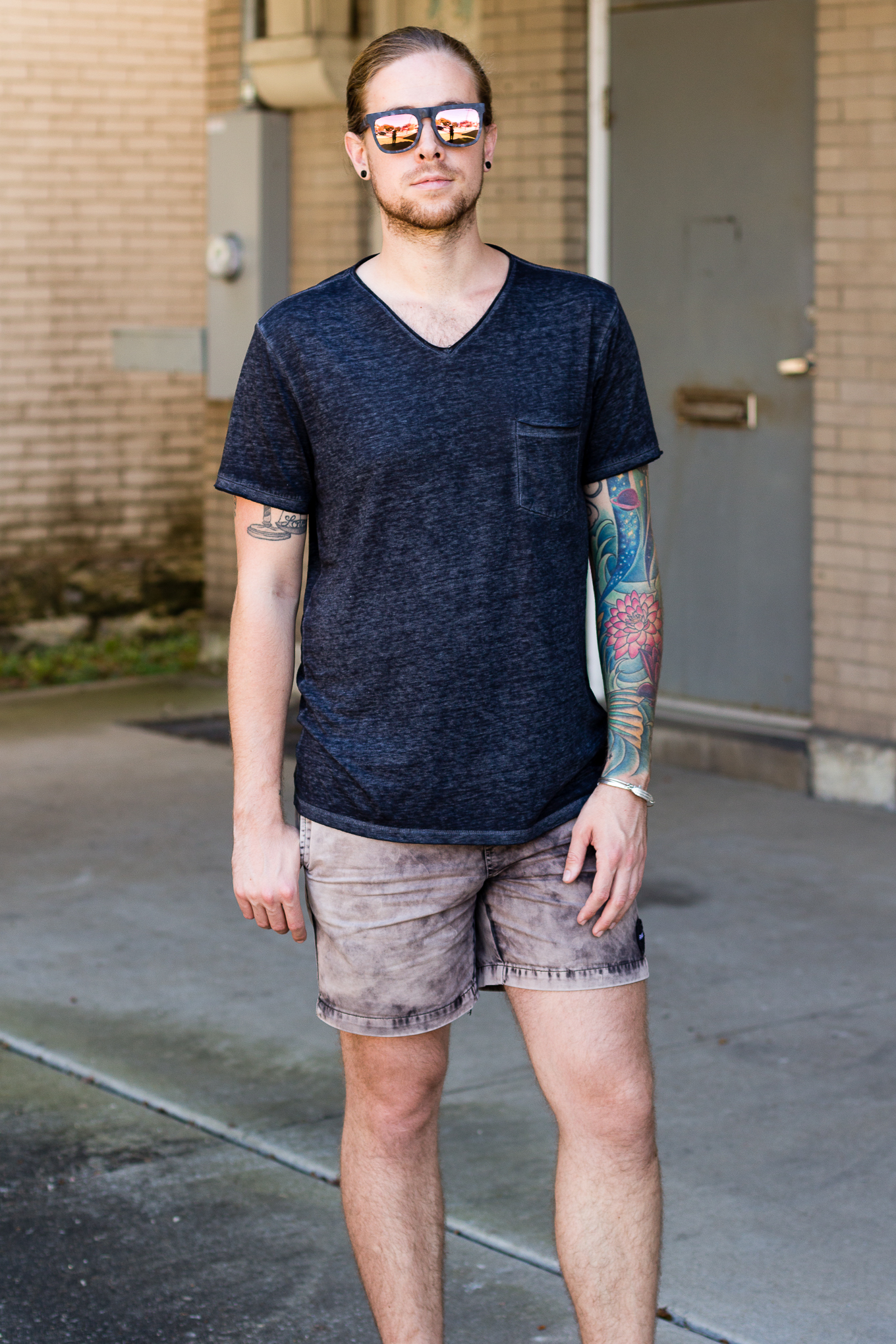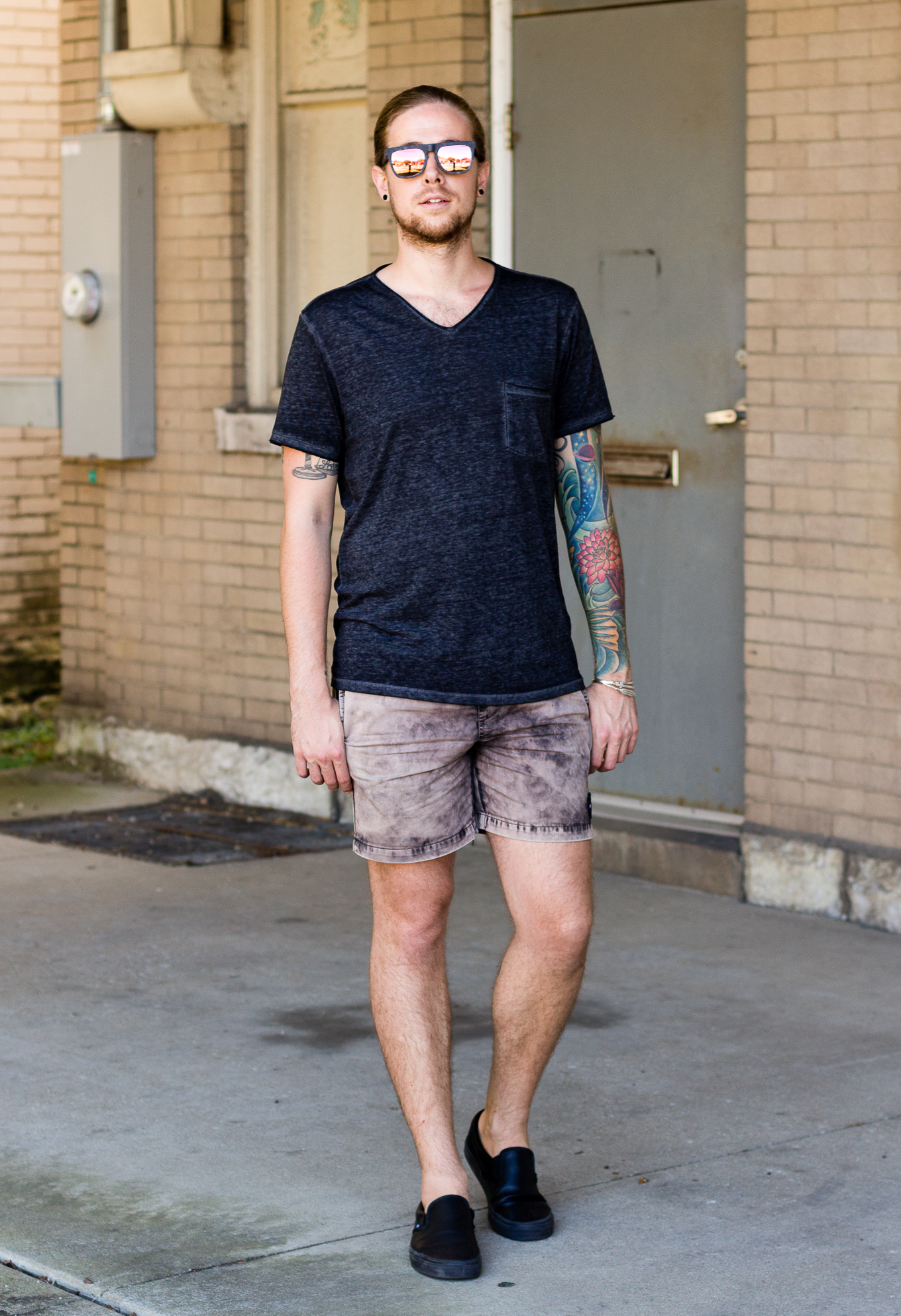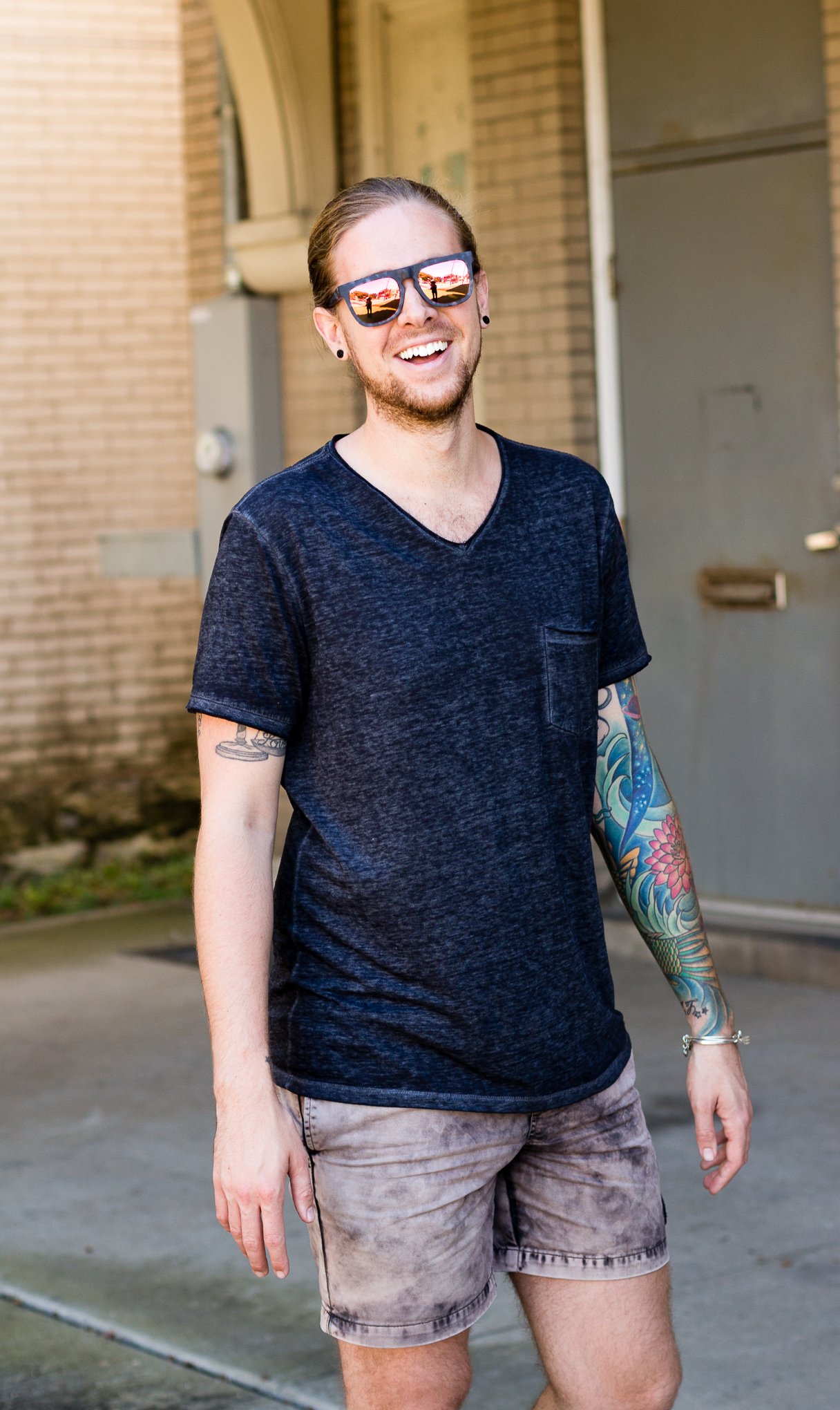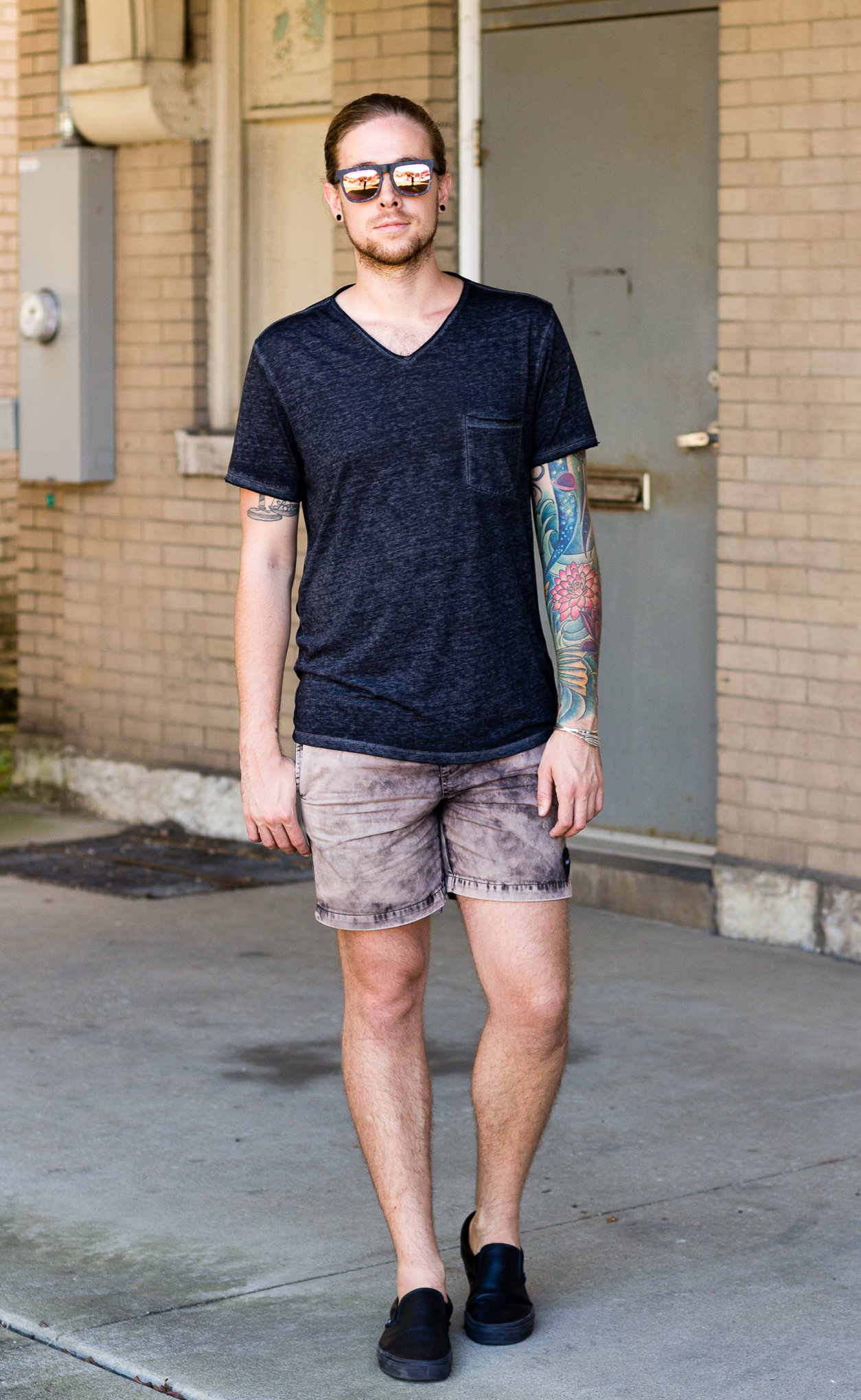 Follow The Kentucky Gent on Follow