I'm sharing #SausageFamily in my life as part of a Johnsonville sponsored series for Socialstars™.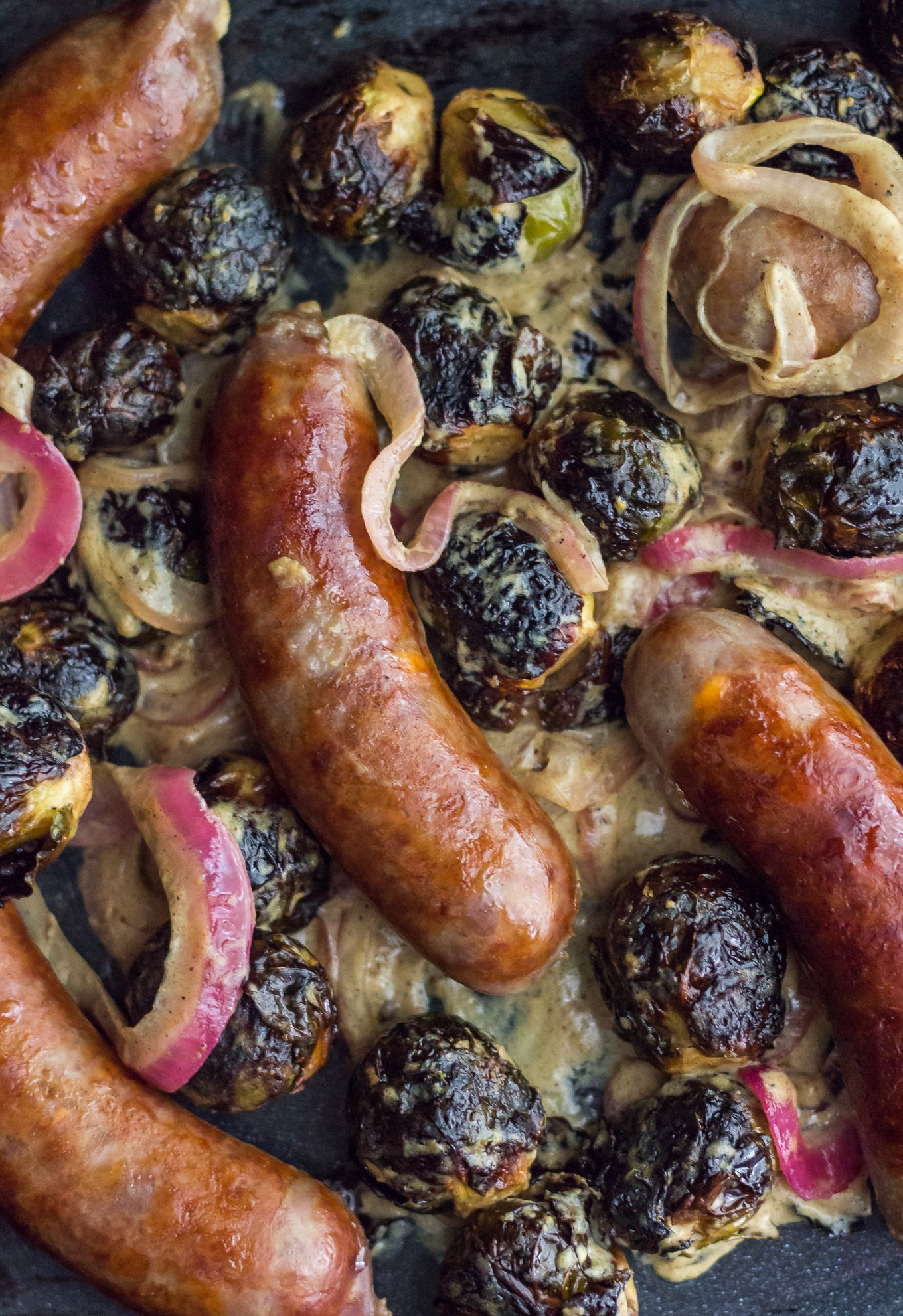 Brussels Sprouts. One of my favorite vegetables, but also one of the few veggies that I've never tried my hand in making at home. I was convinced I wouldn't be able to get that nice crunch on the outside along with the soft, buttery texture on the inside like my favorite restaurants around town are able to make. Happy to report: mission accomplished.
And it was surprisingly easier than I expected – although I did char the outside a bit too much my first time around, whoops, but still totally edible. Better yet the whole dinner was from stove to plate in under an hour – gotta love being able to multitask!
While the sprouts were browning up in the oven I decided to break in my new Johnsonville Sizzling Sausage Grill to make the most out of my time in the kitchen, because at the end of a long, hard day I'm all about working smarter, not harder. Who's with me?
Speaking of working smarter, not harder.. this grill makes that easier than ever. One of my favorite features is a tiny probe that is inserted once you close the lid, and it measures the internal temperature of your meat and does so until it reaches the proper temp throughout. Then the grill turns itself off. No more worries about undercooking OR overcooking!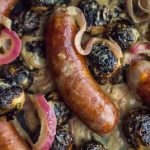 Brussels and Brats
---
1

package Johnsonville brats

14

–

16

Brussels sprouts

2 tbsp

. melted butter

2 tbsp

. olive oil
Sea salt
Pepper

1 tbsp

. butter

1/2

sliced red onion

3 tbsp

. mustard of choice

2 tbsp

. milk
---
Instructions
Preheat oven to 400 degrees.
Remove stems from sprouts.
Combine butter, olive oil, salt, and pepper in bowl.
Add sprouts, toss to coat.
Transfer to rimmed baking sheet, bake for 30 minutes.
While sprouts are baking prepare brats according to directions.
Once sprouts are done, remove from oven.
Brown butter in pan, saute onions until translucent, remove from pan and add to pan of sprouts.
Add milk and mustard to pan, whisk to combine.
Season with salt and pepper to taste, allow to reduce over low heat for 5 minutes.
Drizzle sauce over sprouts and onions and toss to combine.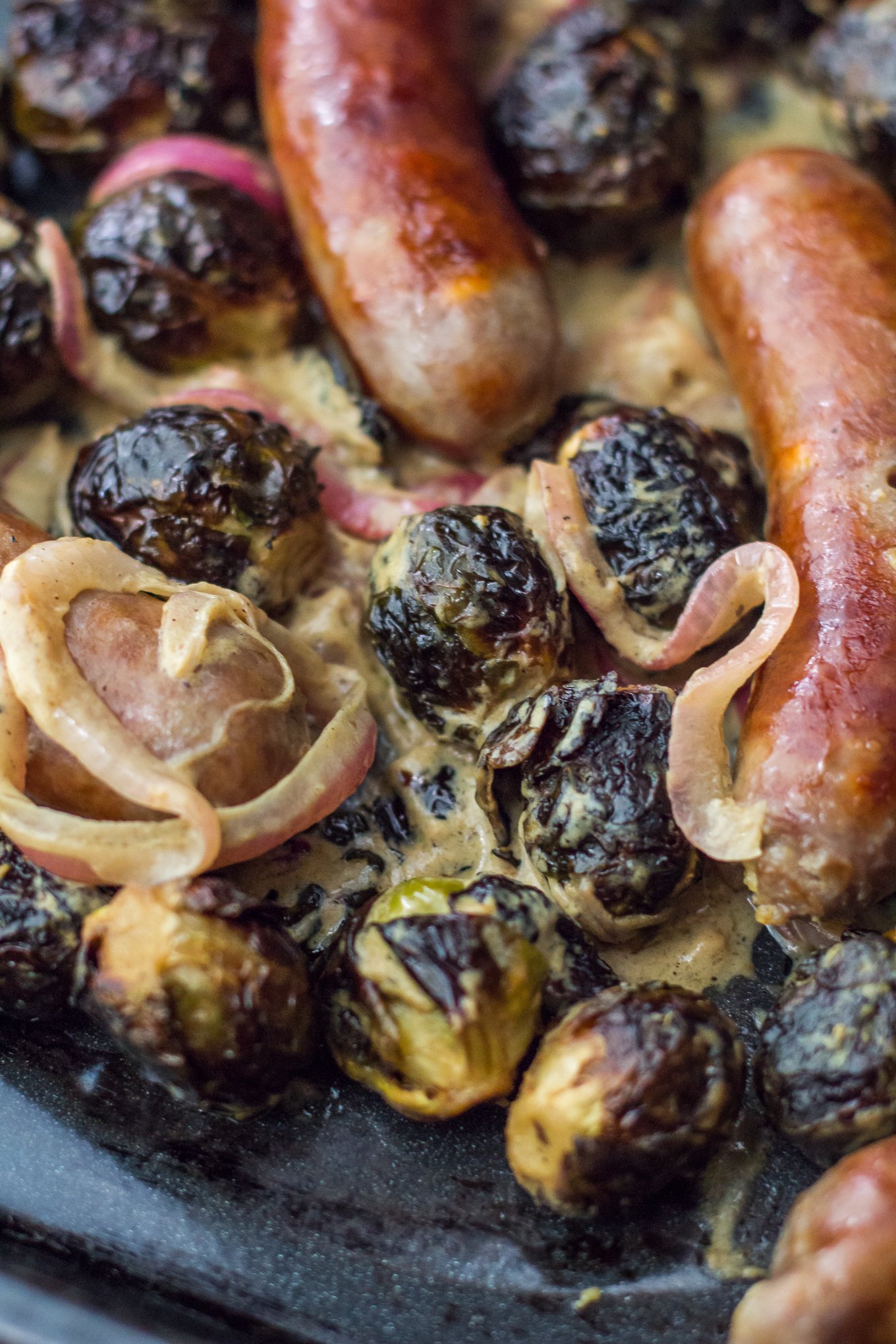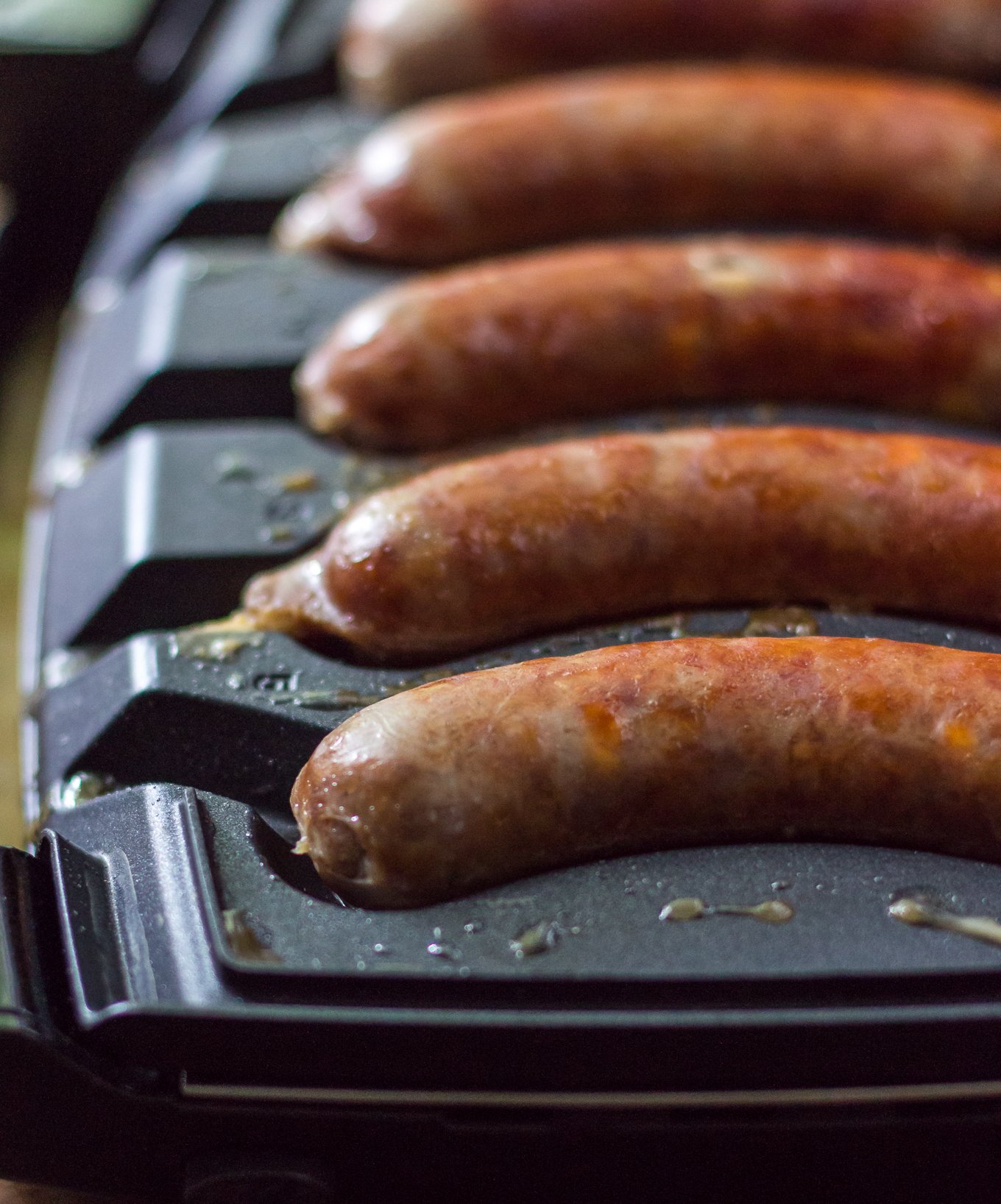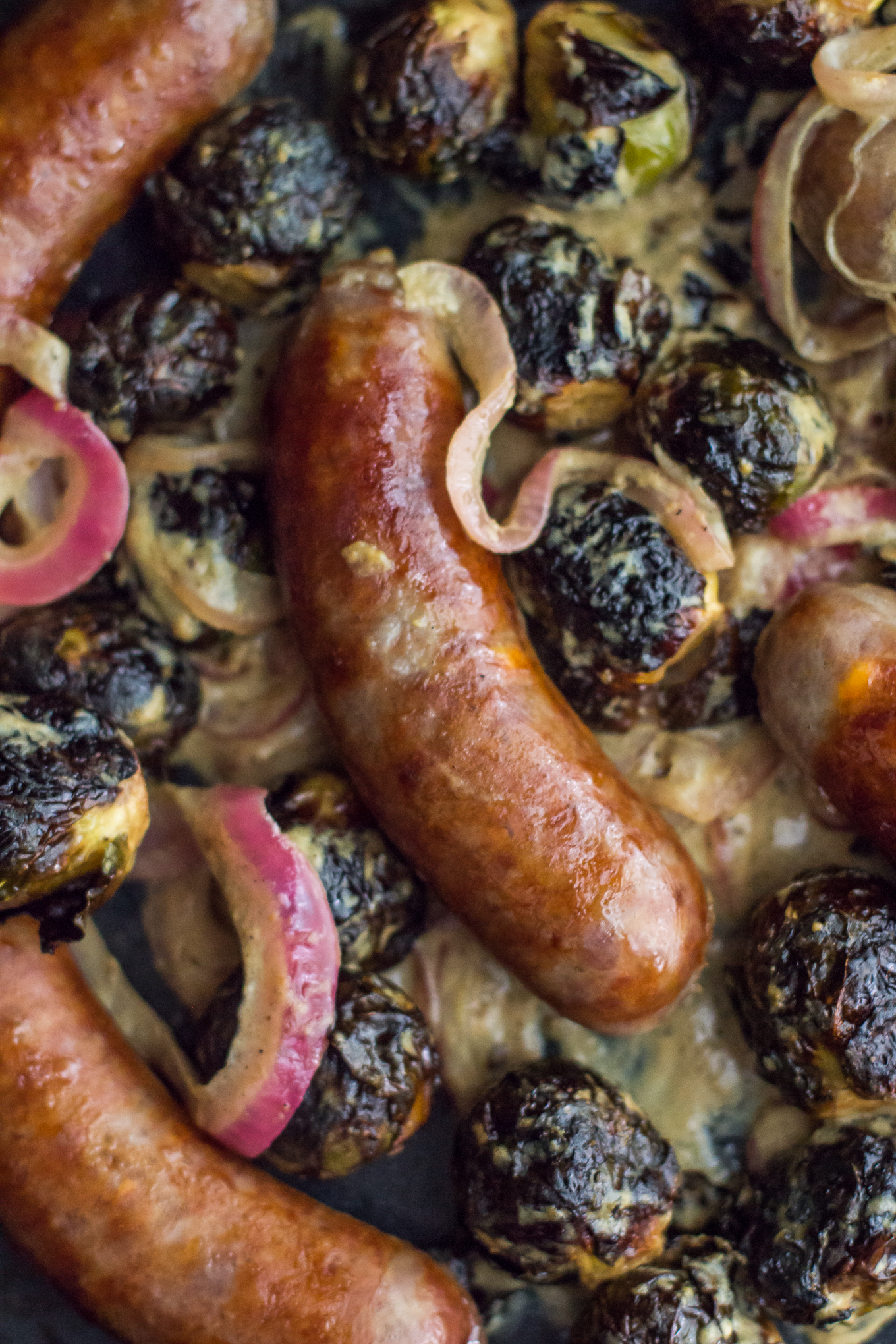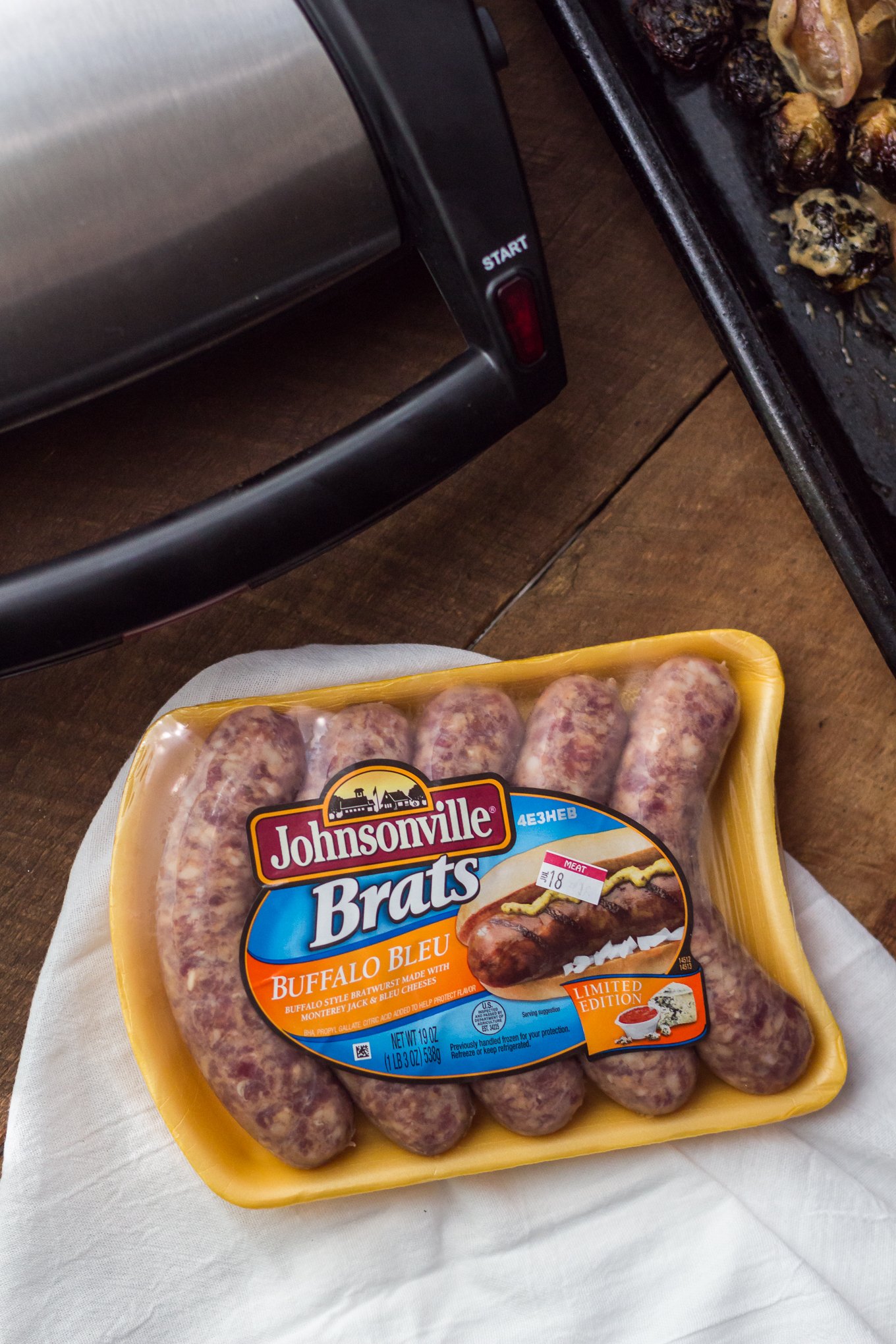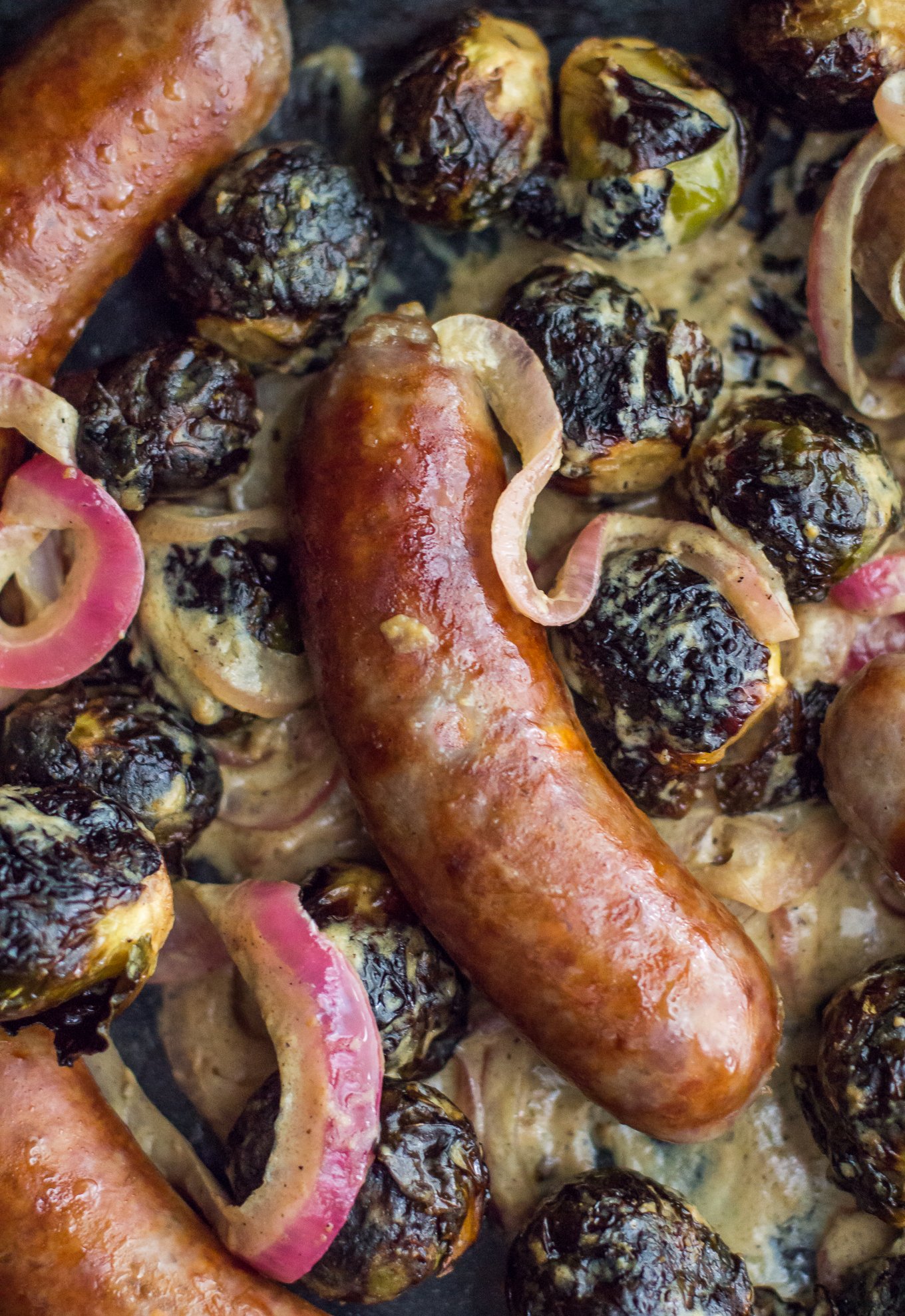 Time to start grilling, y'all. Share what you're firing up on the grill this summer with us by tagging your photos #SausageFamily!
Photos Taken and Edited Josh Johnson
Before you go.. Like what you see?