I made a delicious and easy dinner using Johnsonville® as part of a sponsored post for Socialstars. #SausageFamily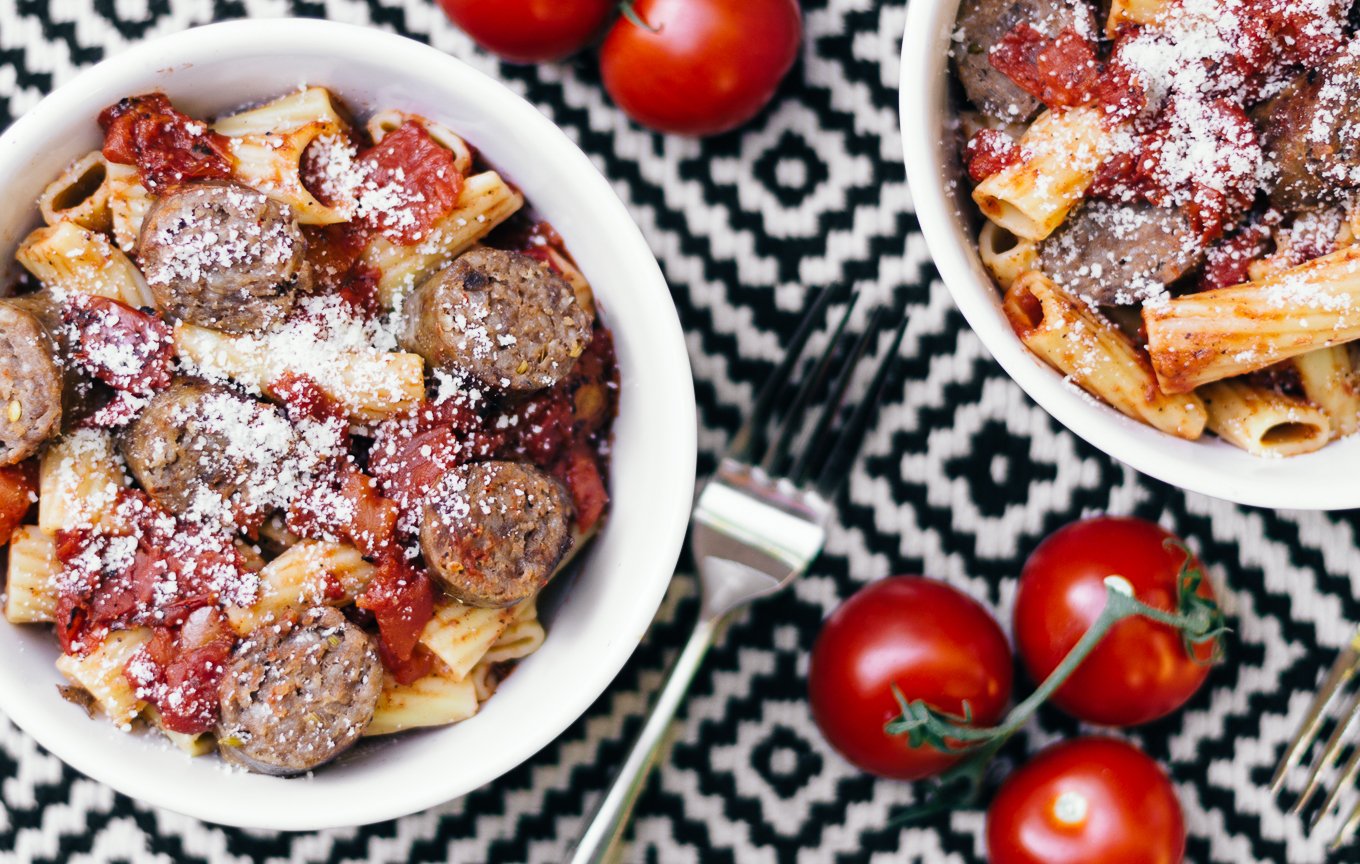 Last week as I was prepping for The Bourbon Chase one thing I ate plenty of was pasta, but one thing I didn't account for was how quickly I'd run out of tomato sauce. Luckily, I figured out that I was able to whip together a sauce with the extra canned tomatoes I had in the pantry. If you've ever found yourself in the same boat keep on reading for the recipe.
One of my favorite things about pasta dishes? They've got all you need right there in one dish. Carbs + proteins are the building blocks of a solid dinner, and this recipe for Italian Sausage Rigatoni made with Johnsonville® Italian Sausage is no exception. Throw together a quick salad while the pasta is cooking, and you've got yourself a well rounded meal. This dish will heat up perfectly for the rest of the week, which means you'll be able to knock out several meals for the week in one fell swoop. What's not to love?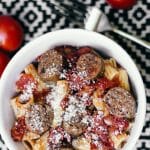 Italian Sausage Rigatoni
---
Sauce
1

Can Diced Tomatoes (No Sodium)

2 Tsp

. Salt

2 Tsp

. Black Pepper

1/2 Tsp

. Chili Powder

2 Tsp

. Sugar

1

Package of Johnsonville® Italian Sausage
---
Instructions
Rigatoni
Bring water, olive oil, and salt to boil.
Cook pasta for 12 minutes.
Italian Sausage
Add 2 tsp. of olive oil to pan, brown on all sides (5 minutes).
Add 1/2 cup of water to pan and allow to simmer for 15 minutes or until cooked through.
Once cooled slice on the diagonal.
Sauce
Combine all ingredients in sauce pan and bring to boil.
Simmer over low heat for 20 minutes.
Adjust seasonings to taste.
Notes
More/less salt can be used, but only if you use no sodium tomatoes. Which is why this recipe is bomb.com, especially if you're training for a race because salt isn't your friend at that time.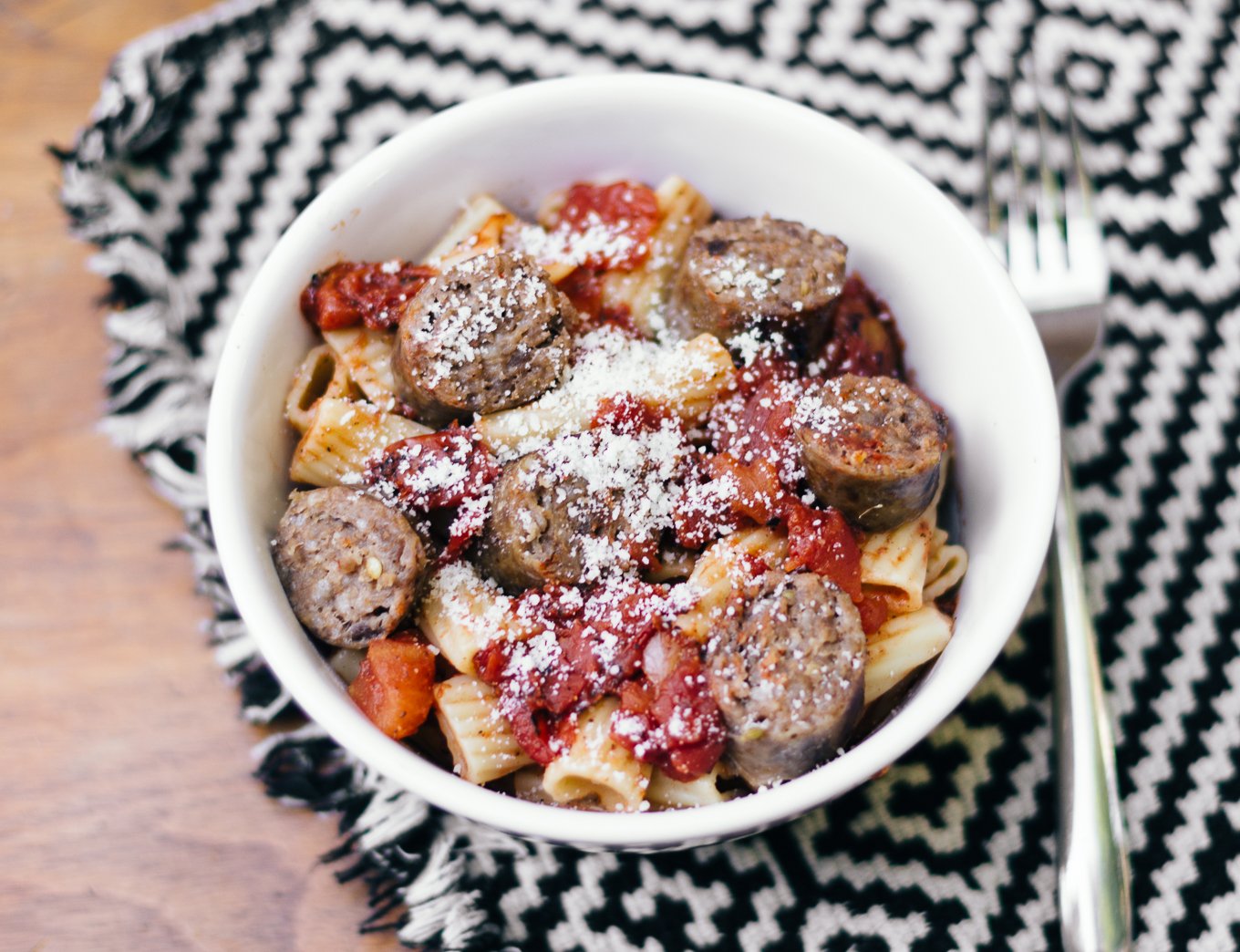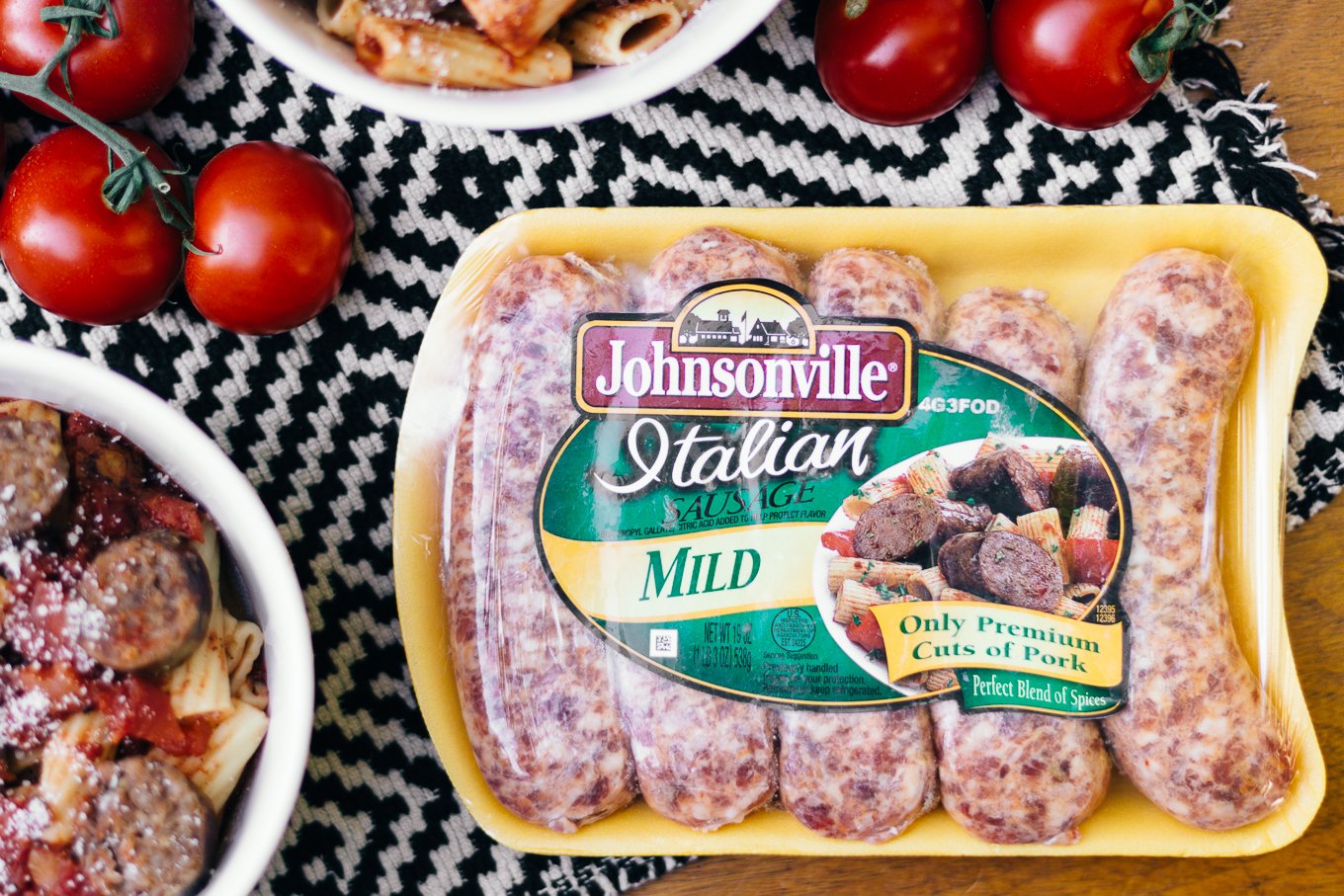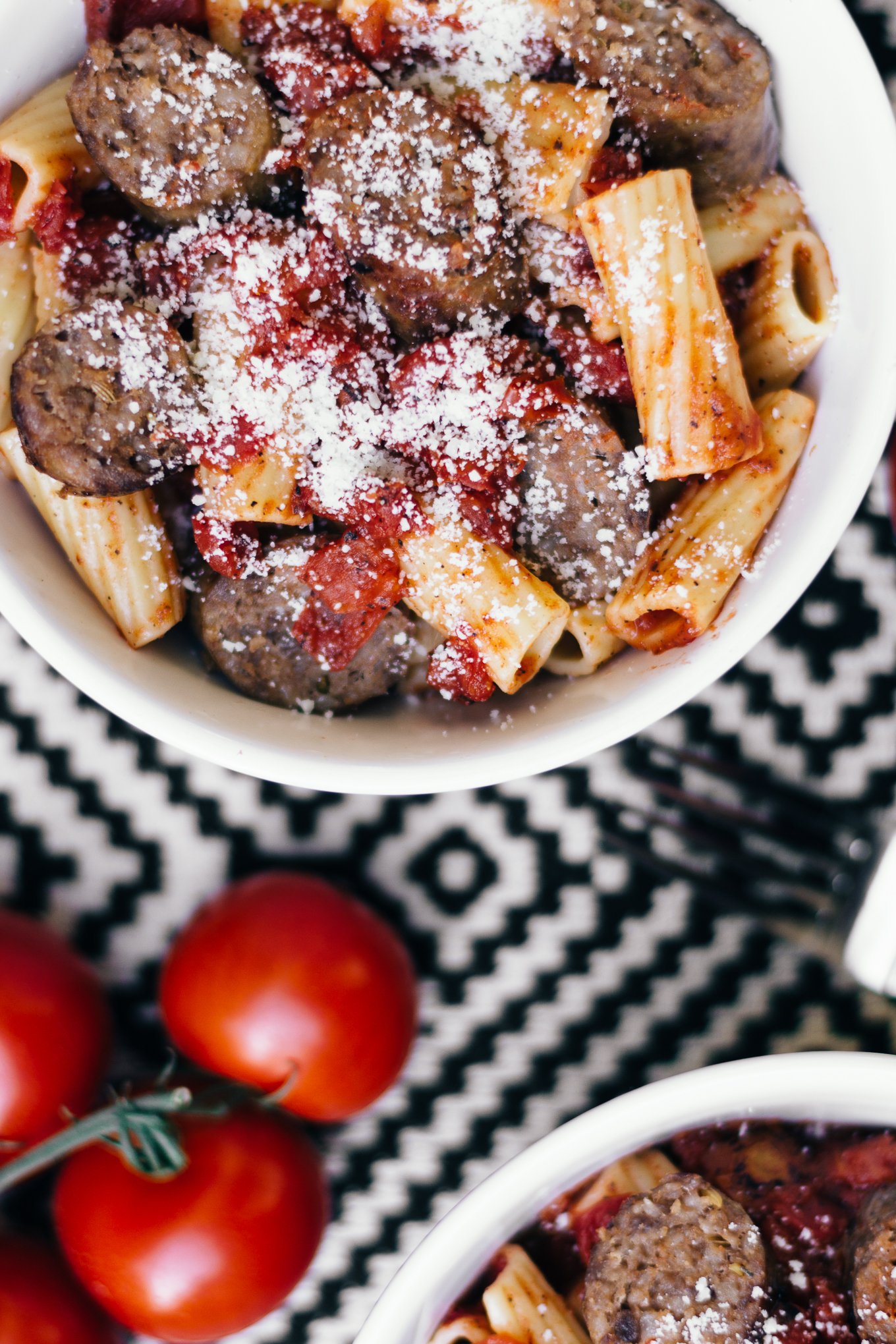 Photography by Josh Johnson