I'm sharing #SausageFamily in my life as part of a Johnsonville sponsored series for Socialstars™.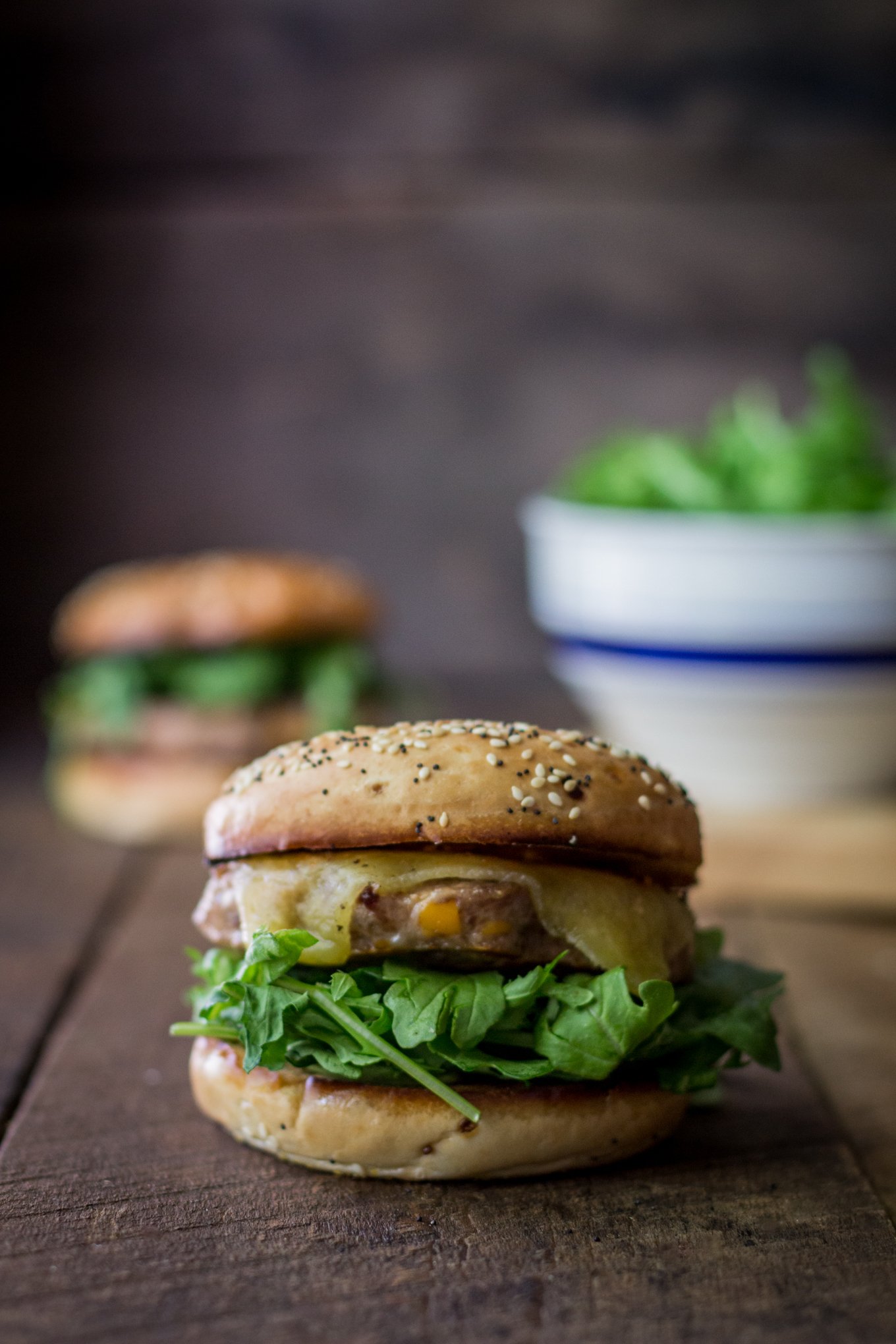 One of my favorite/least favorite parts of my job is that there's literally something new to learn every single day. Like how I didn't realize until I was editing these photos that I should've put up a bounce card to cast some fill light on the dark side of the burger in the first shot, and that I waited a little too late in the day to shoot these so they're a tiny bit blown out on the opposite side.
Luckily for my tastes buds and this post my nit picking ways didn't affect how these Everything Bagel Burgers taste in the slightest. Gonna go ahead and chalk that up a victory – especially on a Monday.
Truth be told, I first made these burgers last summer after I had some Johnsonville Grillers left over from a cookout. Sadly (not so sadly now though) I was out of burger buns, and the only kind of bread I had in the pantry were everything bagels. This was back when I was running 4-5 miles a day, AKA before I got a beer belly, and bagels were my go-to breakfast food after my morning runs.
I split the nearest bagel in half, popped it in the toaster, and assembled the sandwich rapid fire before they even had a chance to cool. I've tweaked the toppings a little since then, and what I'm sharing today is something I have a feeling could be seen in many a hipster burger joint around America – complete with a heavy hand of arugula.
Best part is that I was able to whip these guys up in under 30 minutes, and they're every bit as delicious heated up the next day for lunch or dinner again.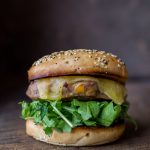 Everything Bagel Burger
---
Johnsonville Grillers
Everything Bagels
Mild Cheddar Cheese
Arugula
Olive Oil
---
Instructions
Prepare Johnsonville Grillers in skillet over medium heat for 13-15 minutes, or until 160 degrees throughout.
Brush bottoms of bagel with olive oil and toast in skillet for 5 minutes on low heat, remove from skillet, and allow to cool.
Add grillers back to skillet, top with cheese, and heat until cheese begins to melt.
Assemble burgers with arugula on bottom, followed by griller, top with desired condiment, and enjoy!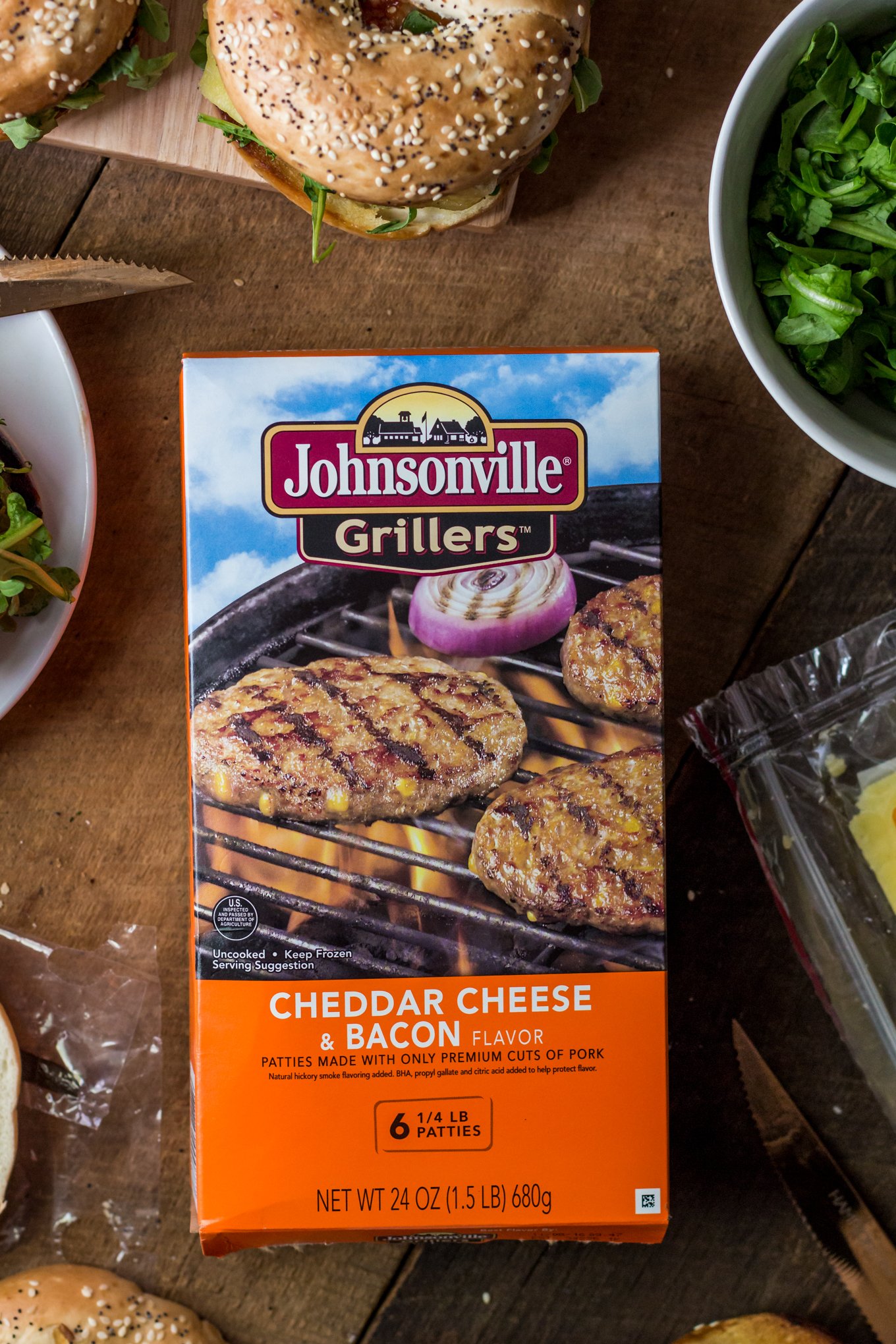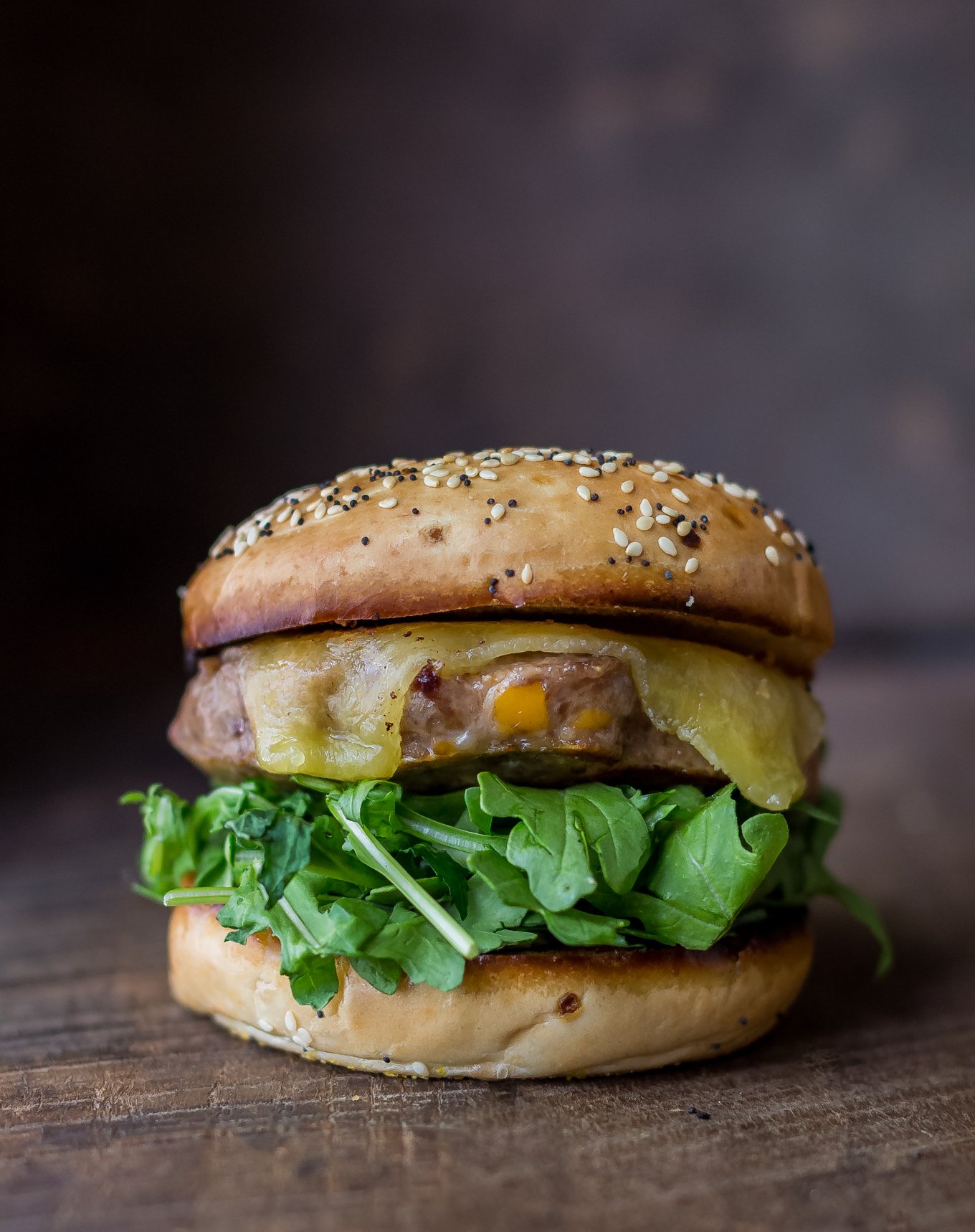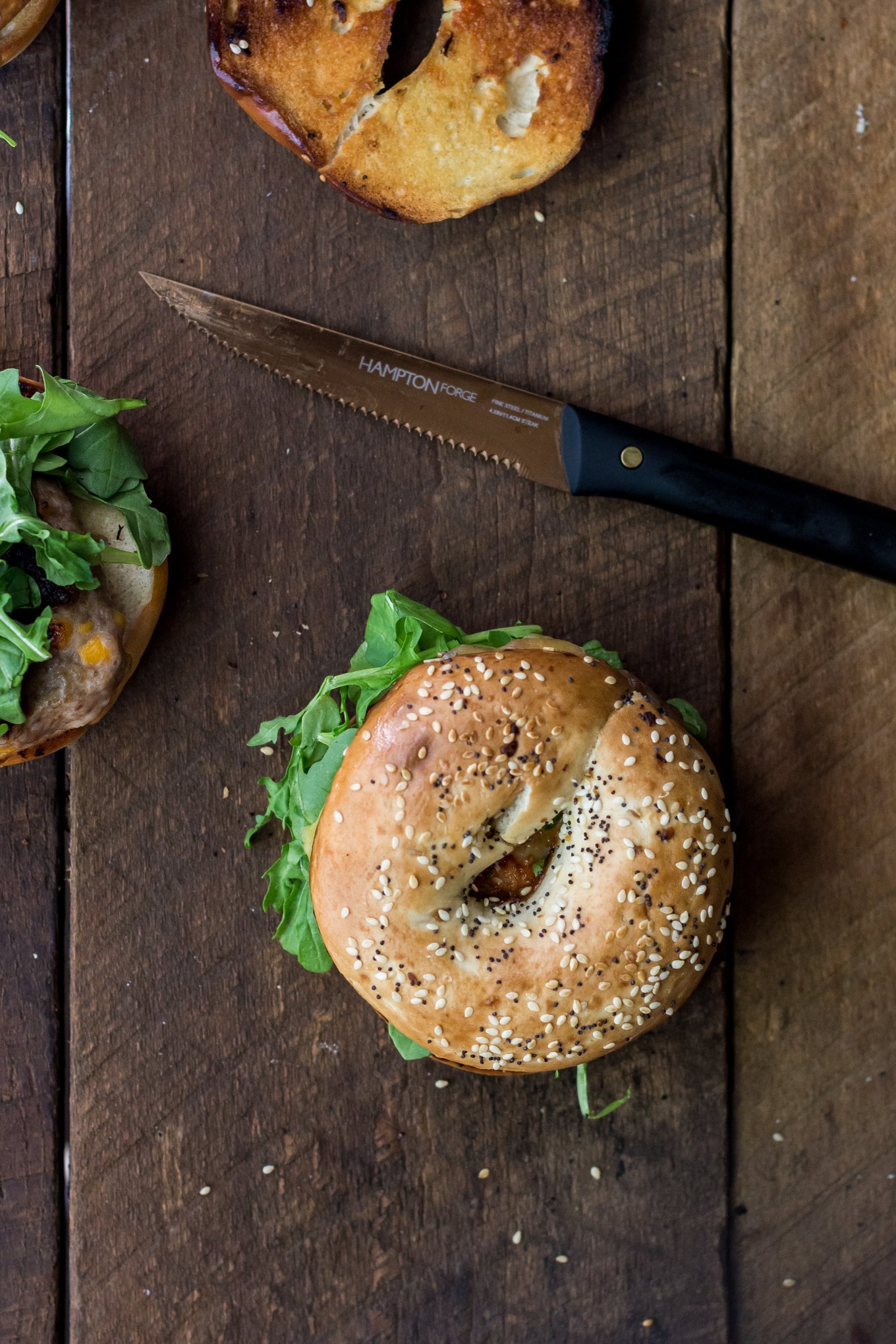 Food Photography by Josh Johnson
Before you go.. Like what you see?