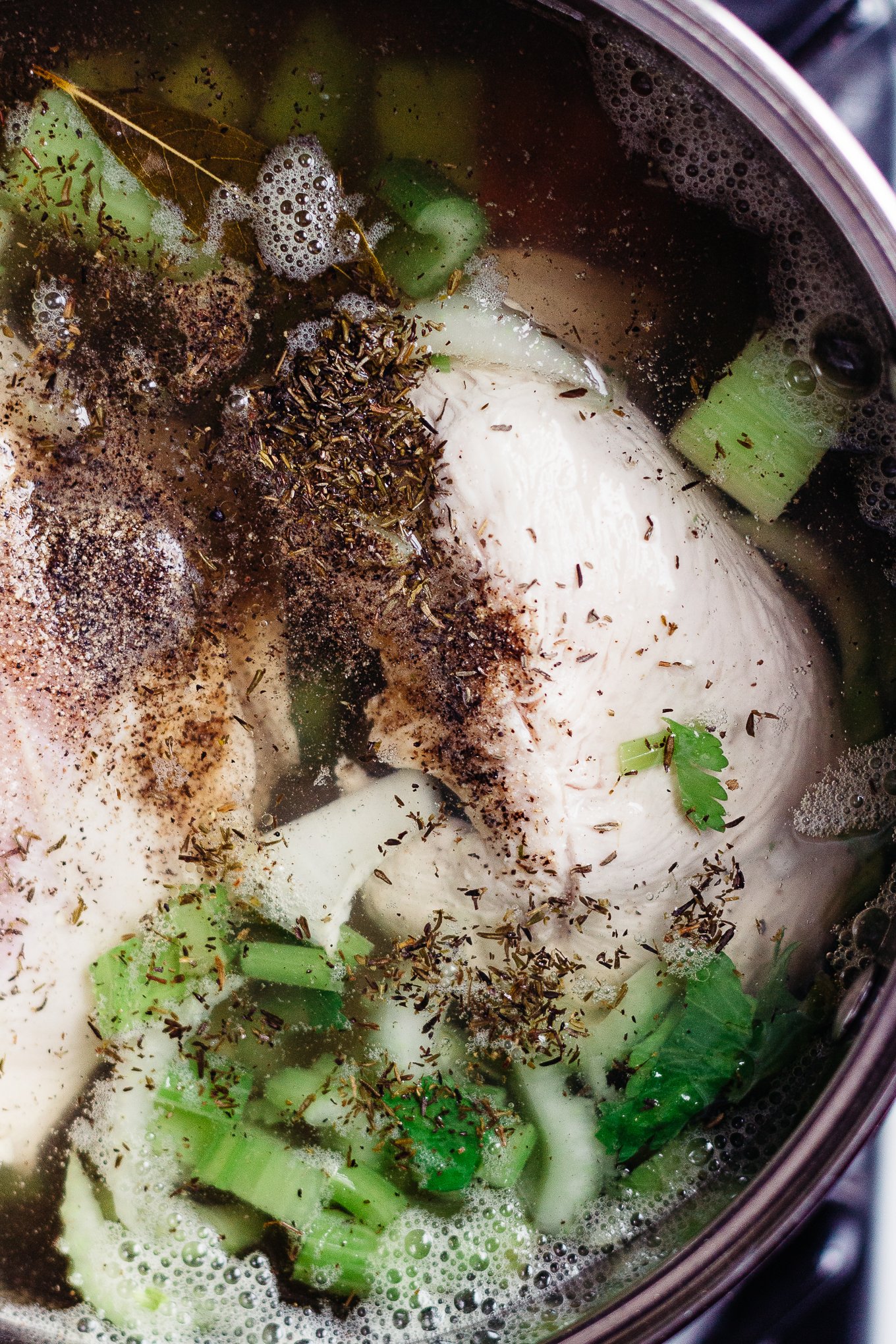 I've done pretty damn good in regards to my New Years goal of eating cleaner (minus this last weekend, thanks to birthday festivities), and a lot of that has to due with having plenty of food on hand around the house.
Cause we all know that once cravings strike it's much easier to reach for what's already prepared than to try tackling a brand new dish. I've never been big on cooking in bulk, but times are changing! I've been saying baby bye, bye, bye to ordering take-out on the regular – I miss you Panera Bread and your uber delicious baguettes, but my body does not.
One thing that's been on heavy repeat as of late is poached chicken breast. It came in incredibly handy last week for chicken noodle soup and chicken tortilla soup (recipe coming soon).
Poaching makes for a tasty and less fat ladened chicken, and the best part is that you can adjust the seasonings to suit your taste and/or the dish(es) you're preparing.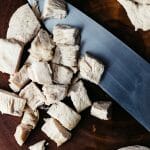 Poached Chicken Breast
---
4

–

5

chicken breasts

1 tsp

. coarse salt

2 tsp

. black pepper

1 tsp

. dried thyme

2

–

3

bay leaves

2

ribs of celery

2

large carrots, peeled and sliced

1

medium onion, quartered
---
Instructions
Add chicken breasts to quart pan.
Cover with celery, carrots, and onion.
Add enough water to cover chicken completely.
Bring to boil.
Reduce heat to low, cover, and simmer for 20 minutes or until chicken cooks through.
Notes
Spices can be adjusted to fit your personal taste as well as the recipe you're using them in.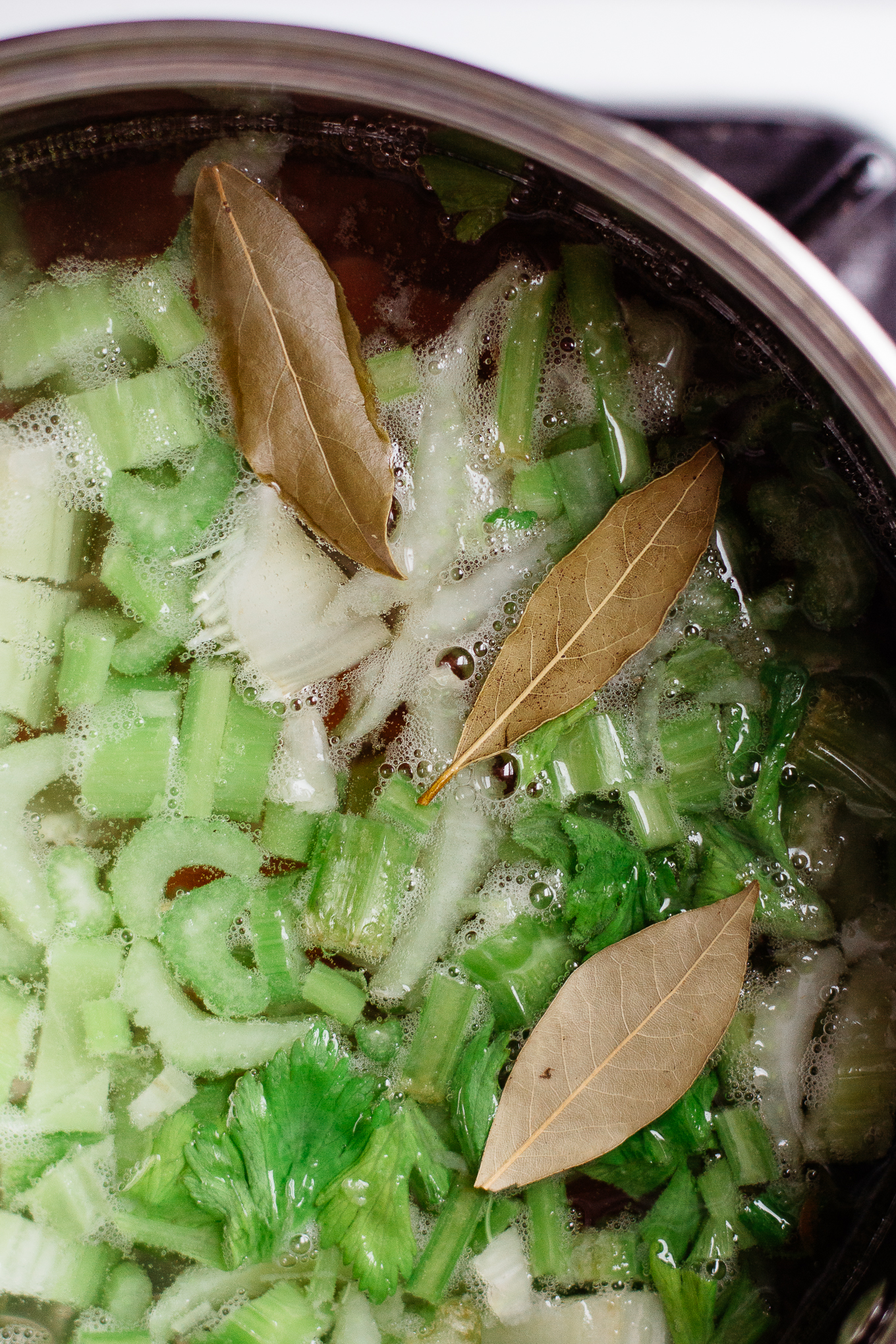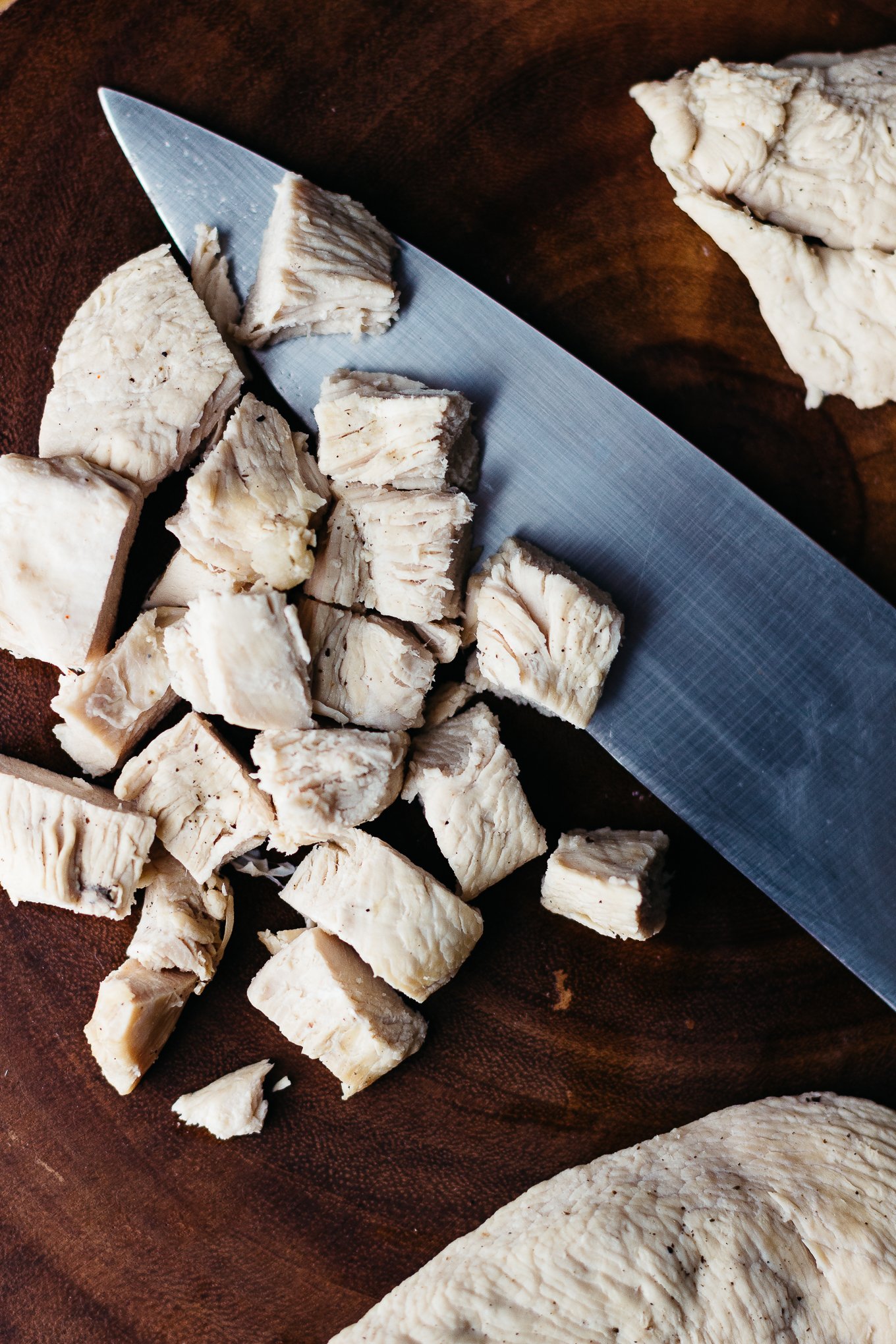 Photos by Josh Johnson