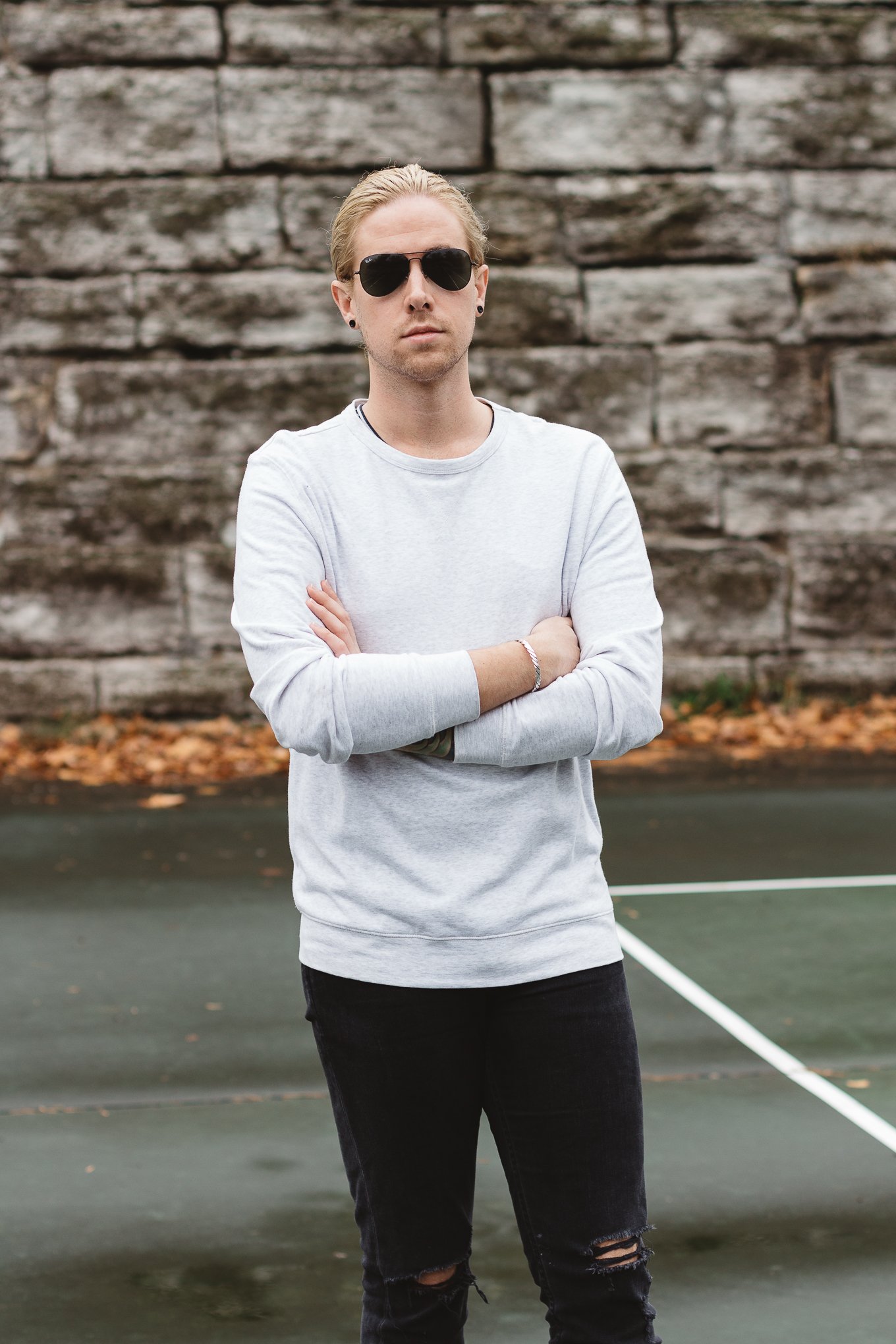 Ray-Ban Sunglasses | Obey Tee | H&M Sweatshirt | rag & bone jeans | Alex and Ani Cuff (c/o) | Vans Shoes
Yesterday was one of those crazy days where I was so busy jumping from one task to another that before I knew it it was 6 o'clock, and I hadn't eaten real food (cookies don't count).
My day looked a little something like this:
Wake up at 8:30 (2 hours later than I had planned)
Chug some coffee
Bake the first batch of cookies
Get everything ready for second batch (for a how-to video, coming soon)
Shower
Get Dressed
Shoot outfit photos
Get to the video shoot, realize I forgot the first batch of cookies as well as a handful of other things at home
Make it through the shoot with a few moments of daylight to spare (literally just a few)
Get home, realize the only thing I'd eaten all day was a couple of cookies
Needless to say, yesterday was definitely a whirlwind, but it was my first venture into the video world (hoorah!) for a series of holiday how-to videos coming your way over the next couple of weeks, and while I always strive for comfort on days like this it's a necessity. This grey sweatshirt + grey skinny jeans combo ensured I looked my best without having to sacrifice any level of comfort – something that I'm always on board with. What are your go-to comfort pieces for those crazy days?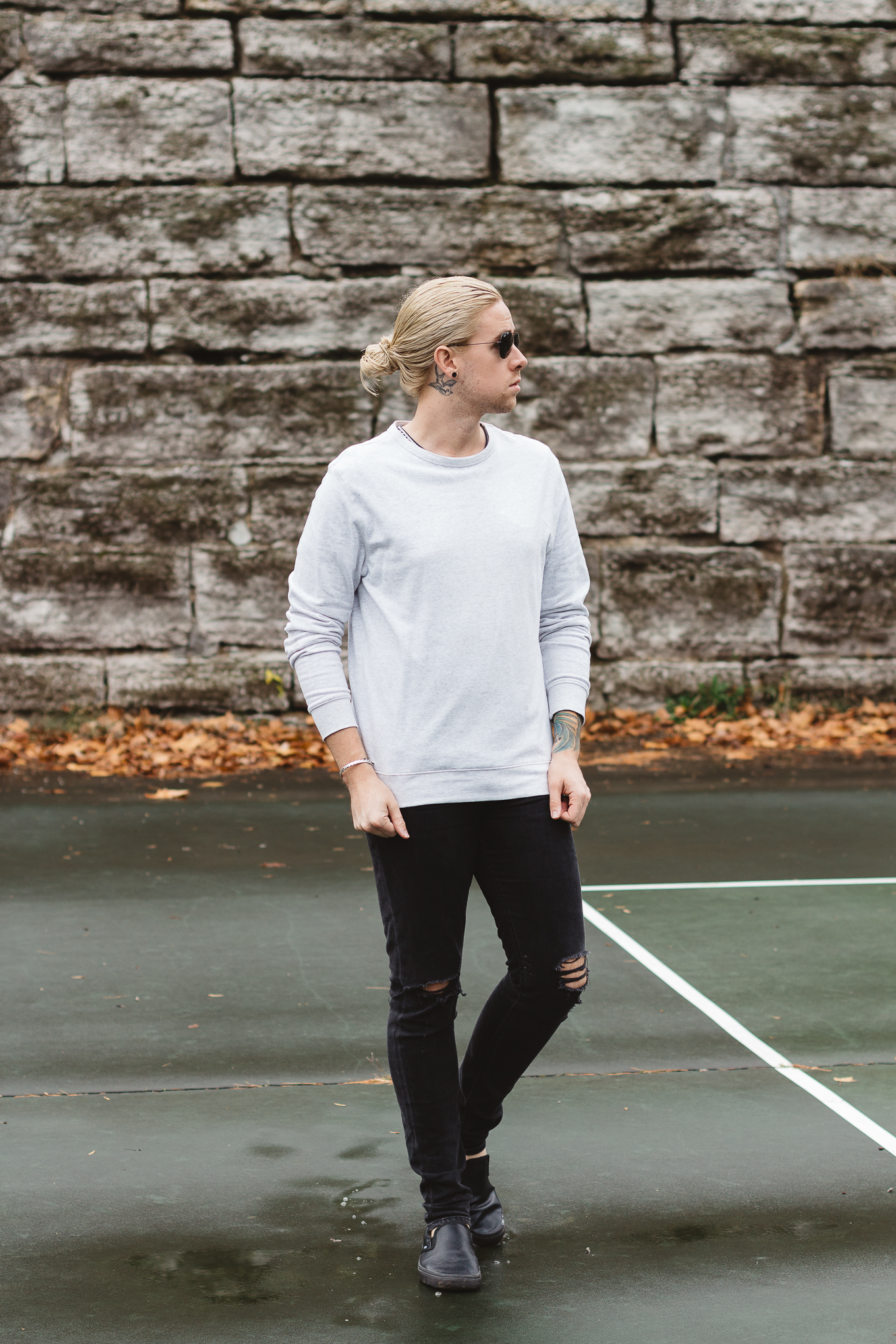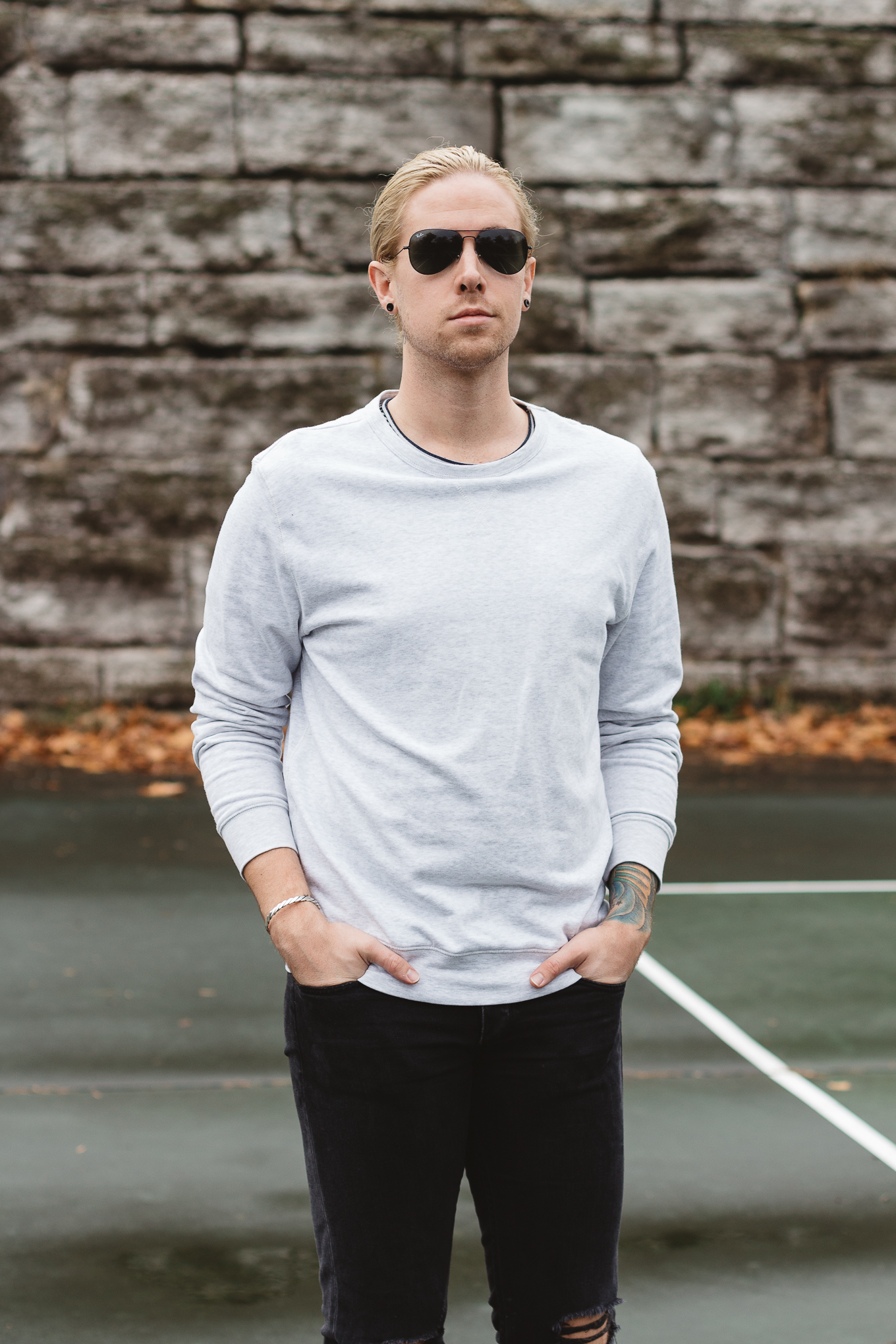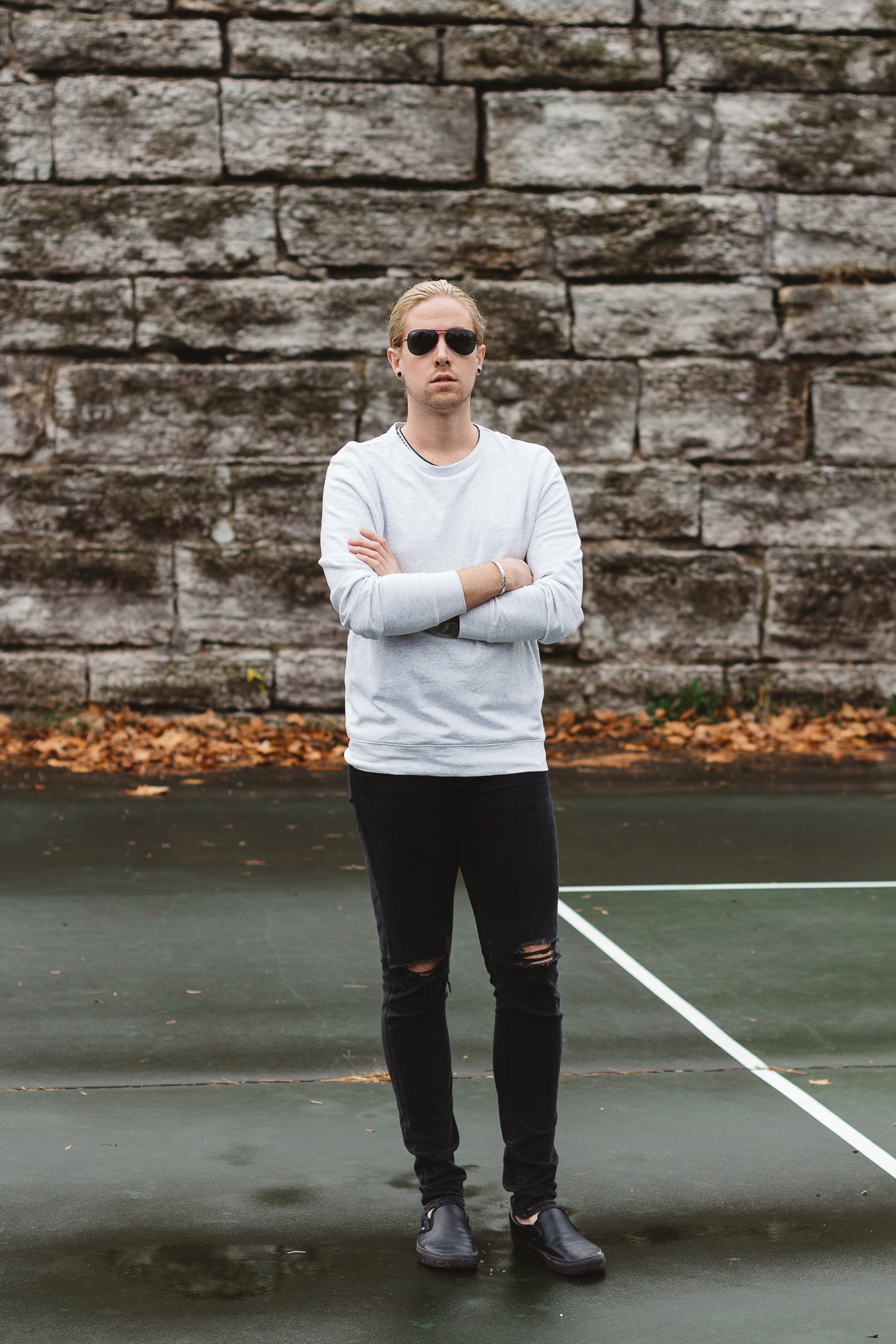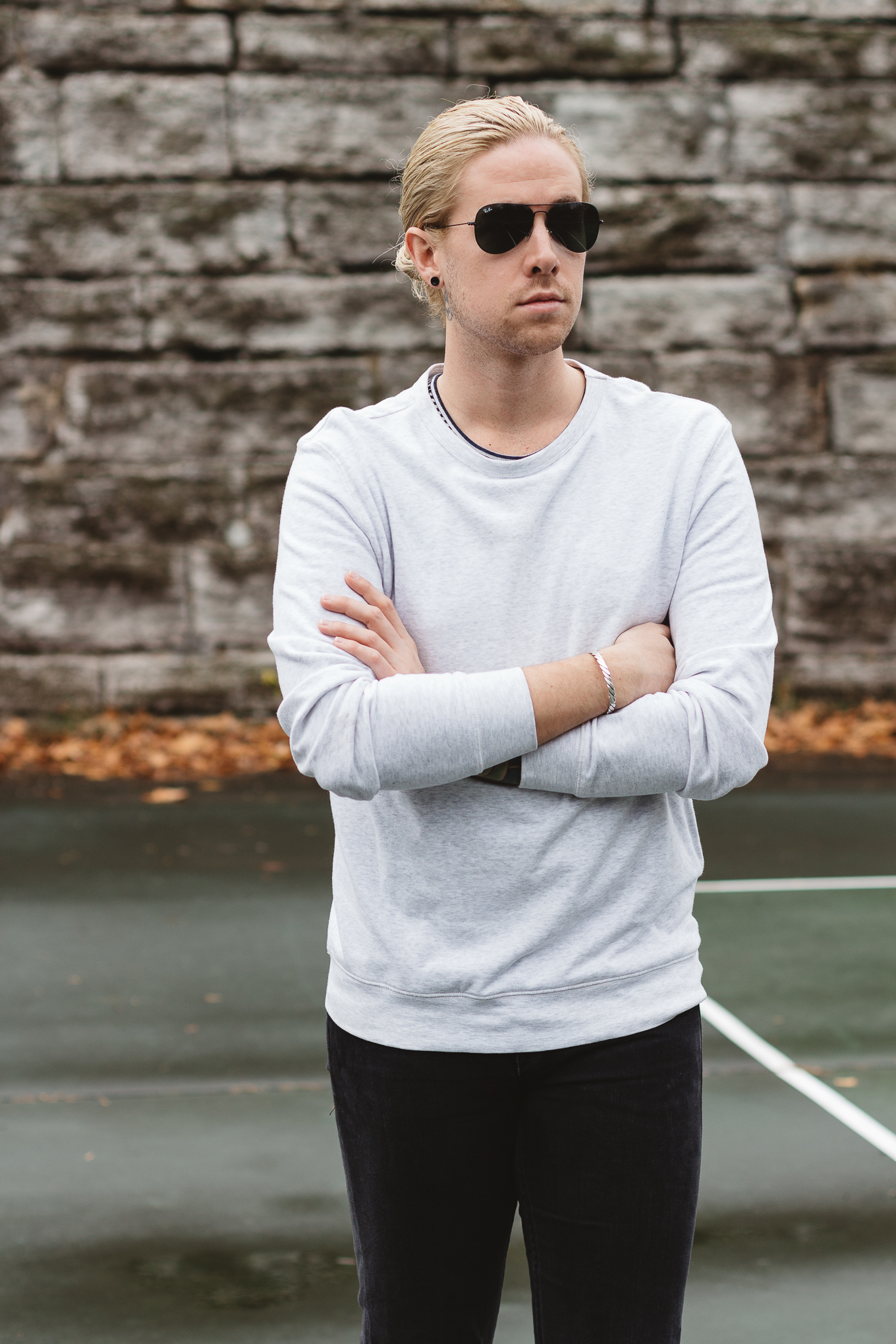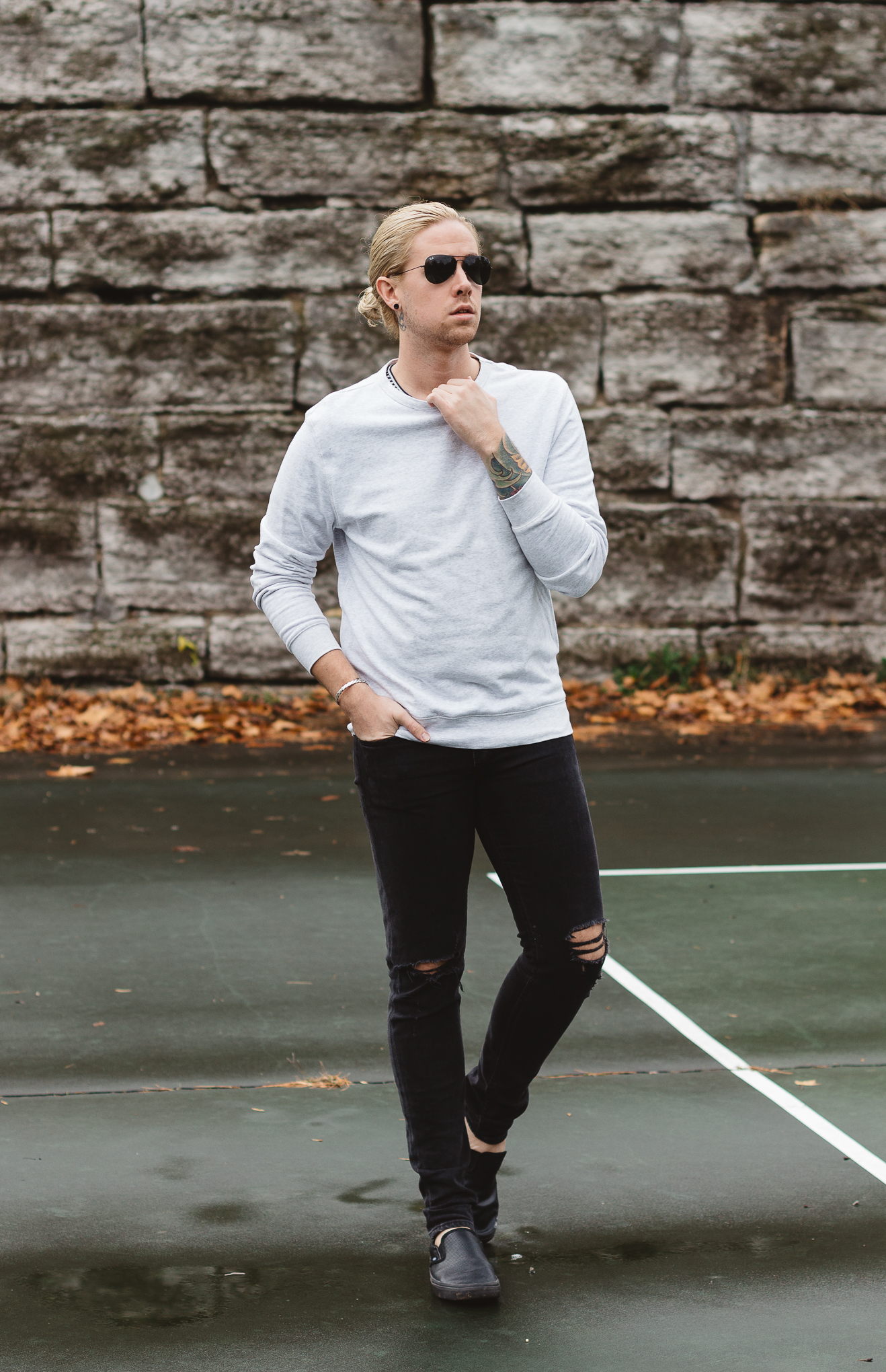 Shop The Look

Photography by Josh Johnson