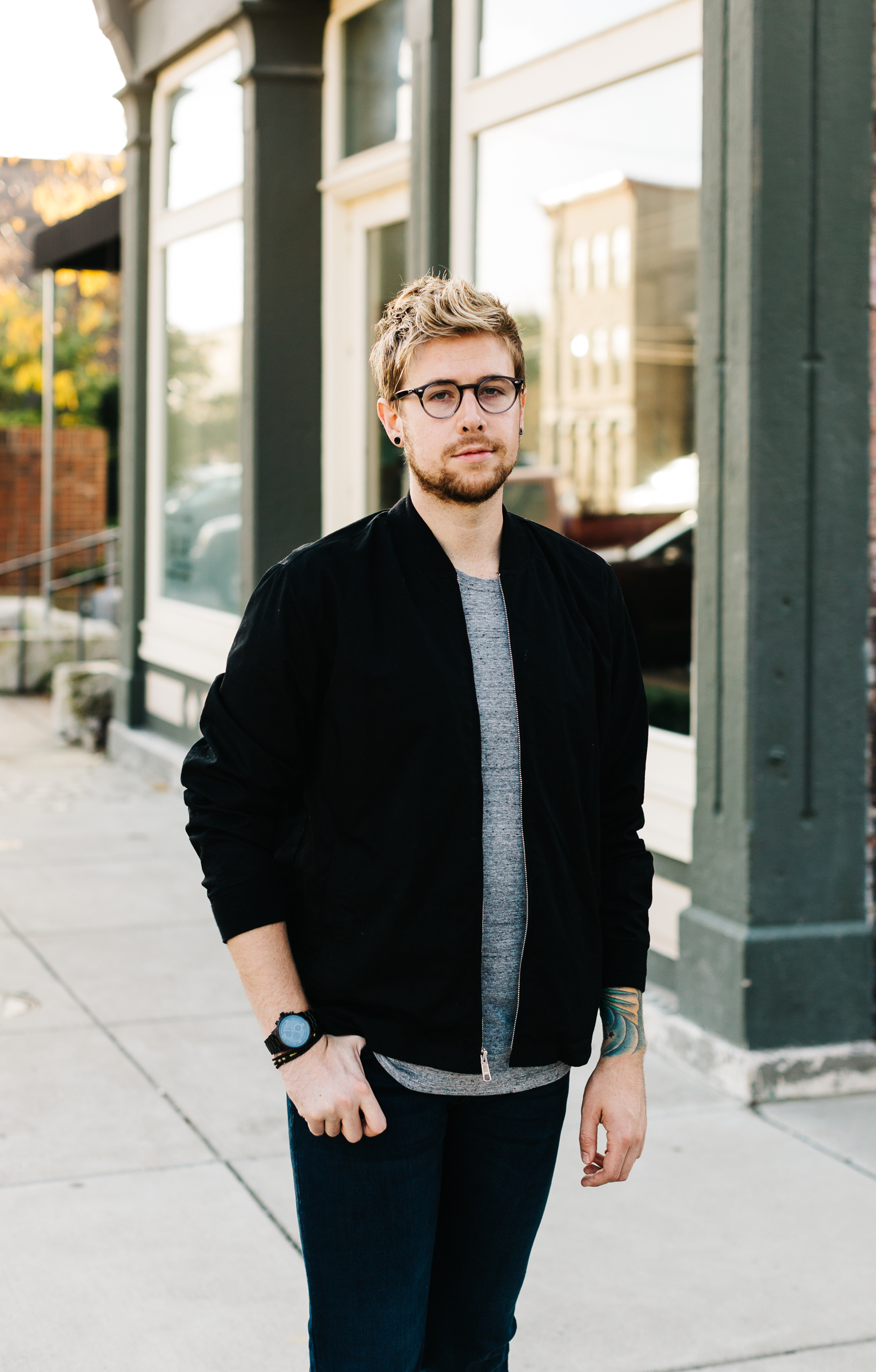 Glasses | Old Navy Jacket, Tee, and Jeans | Boots
In my humble opinion the building blocks of a winning outfit are a great fitting pair of jeans and a solid, never basic tee, and Old Navy is my one-stop shop for all of the above and then some.
They've got the perfect layering pieces to complete every outfit, and with their newly redesigned fabrics, flattering silhouettes, and a range of styles, Old Navy's new Tees are so far from 'basic' that they're #NeverBasic.
During the summer I tend to stick to v-neck tees, but as we move into the cooler months and layering becomes important I veer more towards crewneck tees. For me, they're a much better bet when it comes to wearing underneath my favorite denim or flannel shirts.
Now that it looks like Fall is officially here to stay it's the perfect time to swing by your local Old Navy and stock up on the perfect tees to make layering a breeze, and remember these three tips while you're out shopping to get the most bang for your buck.
Fit: Always, always, always try tees that you plan on wearing as an under lay on before you buy. They should fit snug enough to allow you to comfortably wear another shirt over them but not too tight.
Fabric: Keep in mind that you'll be wearing other shirts over the tee you're layering with and opt for a thinner fabric, like cotton.
Style: Like I said before, opt for a crewneck tee whenever you're shopping for a layering tee, but a great graphic tee is the perfect way to spice up an outfit!
Disclosure: This post was sponsored by Old Navy, but as always, all thoughts and opinions are my own.
Crystal Ludwick Photography | Edited by Josh Johnson
Before you go.. Like what you see?