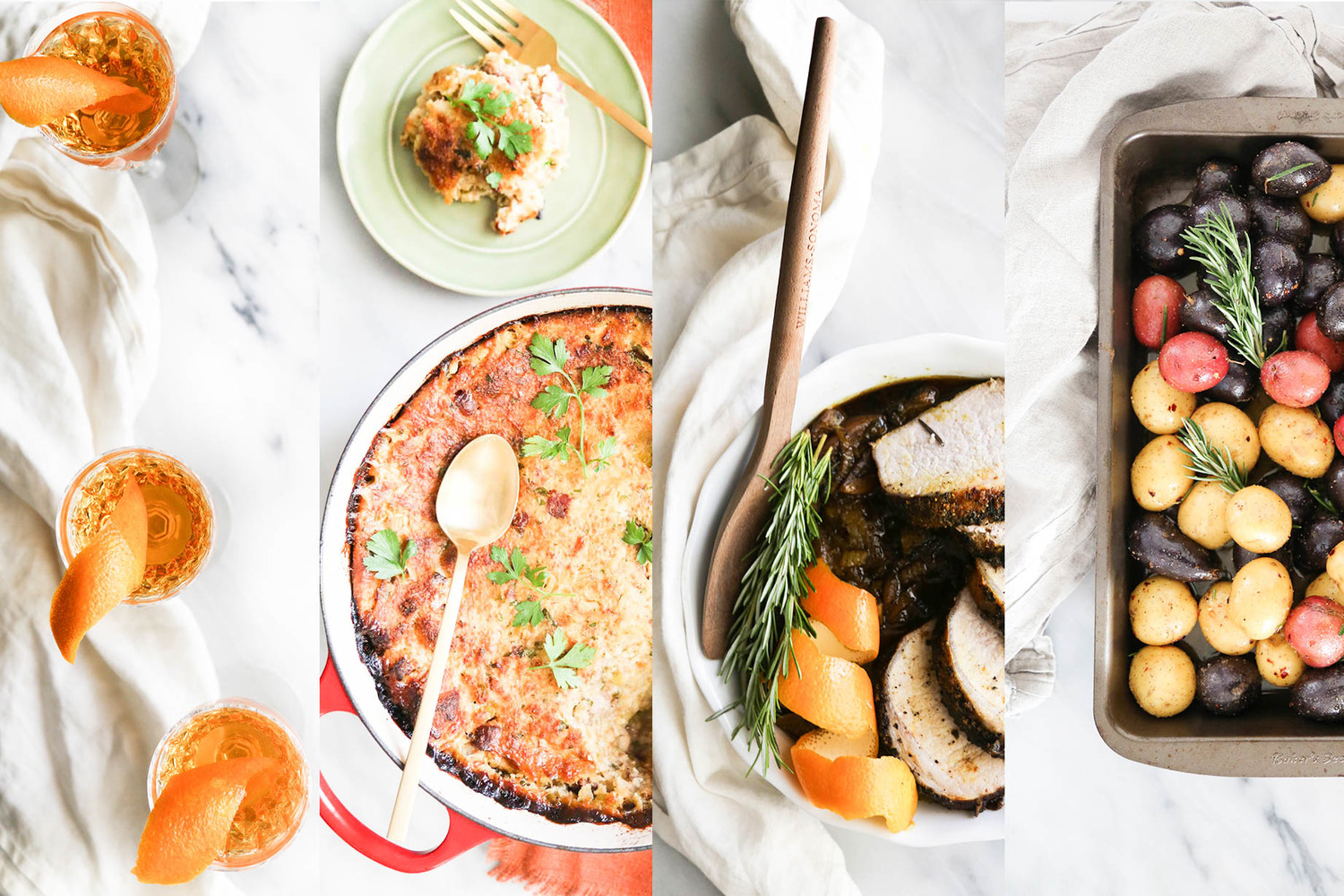 This year along with a few other gay, lifestyle bloggers I shared some Friendsgiving Recipes as part of Jarry Magazine's virtual Friendsgiving. If you're unfamiliar with what Friendsgiving actually is, it's exactly what it sounds like: Thanksgiving for friends. As a LGBT kid who didn't have Thanksgiving with his family for quite a few years it became the new norm for, which is why I was more than happy to join in on this virtual one. Even though I really wish I could've joined in on Matt and Beau's feast in NOLA.
As I gear up for Thanksgiving/Friendsgiving I'm going to take a page from Justin's book and send a big thank you to everyone that reads this or follows along anywhere else. There are definitely still some days where I wonder WTF I'm doing, but then I get a comment from one of y'all or an email about a project that gets me really excited and remember that it's worth it.
Mike & Gabi's trip to the mountains definitely has me wishing I would've gotten in a trip to The Gorge before all the leaves fell – adding it to ever growing to-do list for next year.
I'm 110% guilty of obsessing over things. Hell, everything, but especially boys. If I don't drive them crazy with it I almost always dry myself crazy with it. Same boat? Isaac has some sage advice about that very thing.
More than just a little bit jealous of Blair's trip overseas starting tomorrow, but can't wait to tag along on Instagram.
If you're looking for a good laugh or for those non-single folk who wants to reminded of how hard dating is in the modern age you should give Emmie's adventures/thoughts/LOL moments on Tinder a gander.
I've been having a lot of "what if" moments as of late, and this reminder from The Fresh Exchange to follow my intuition couldn't have came at a better time.
Finding a new place to live is already at the top of my to-do list for next year. Now that I'm doing this how blogging full-time thing I need an apartment to myself, for multiple reasons: including an actual living room.
In the mood to freshen up your living space as well? Then you're in luck cause Alicia may be able to help out with her latest giveaway.
Guys if you only add one new thing to your closet this season I implore you to consider a leather biker jacket. They're badass + they make any outfit look cooler.
These Sugar Cookie Mini Cakes may be some of the cutest things I've ever seen. Plus, I love sugar cookies – especially the ones with icing.
And last but certainly not least, cheesecake is always a winner in my book. Even more so if they're Mini Caramel Apple Cheesecakes with Brown Butter Graham Cracker Crust.
Photo c/o Probably This