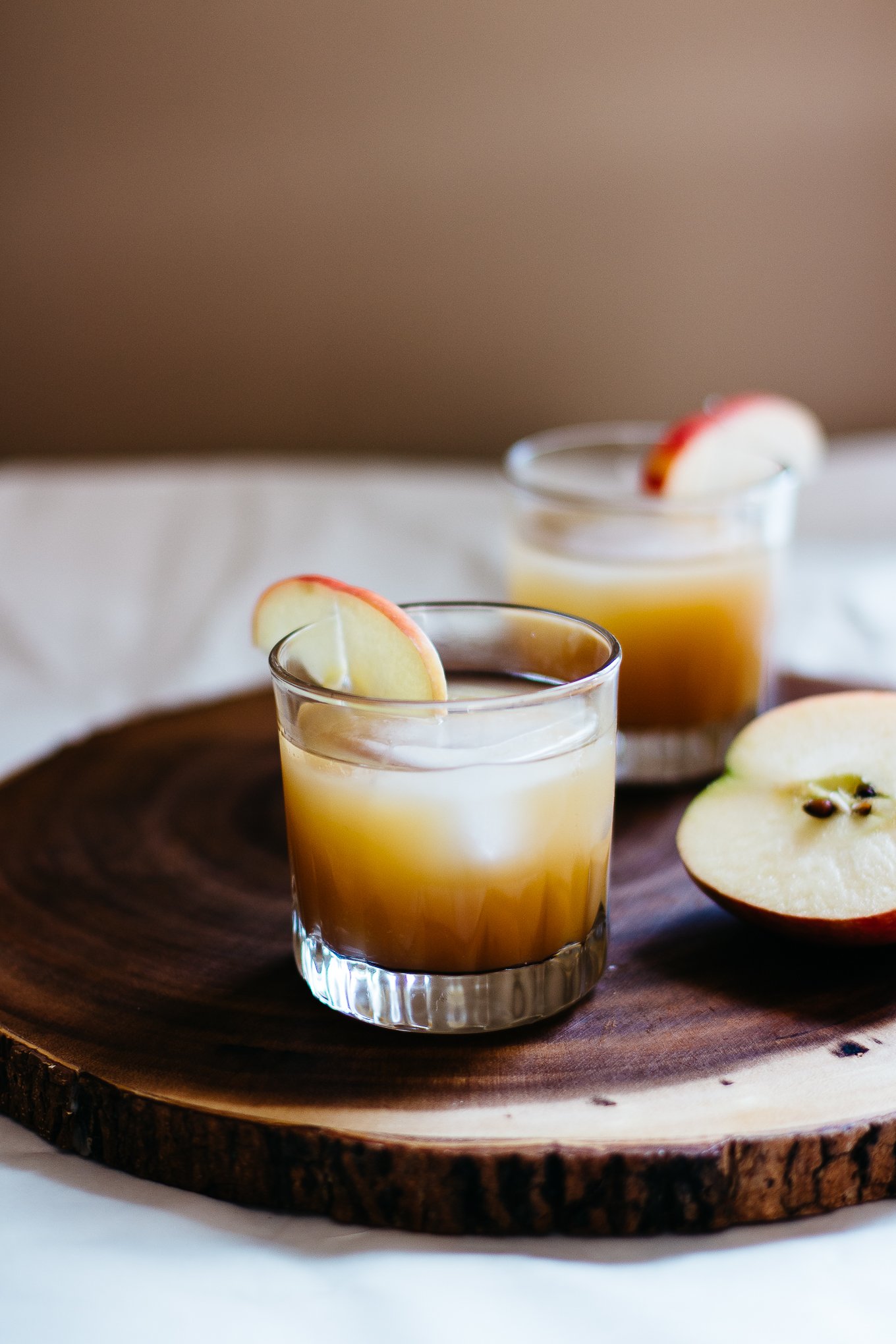 I know I can't be the only one that can't believe that Thanksgiving is next week, right? This year has legitimately flown by, and while this year has been one of the best years of my life I'm more than ready to slow down a little bit and enjoy this time of year with my friends and family. And what better what to do that with a cocktail (or two).
I'm a firm believer in not fixing something if it isn't broken, and I'll drink an Old Fashioned every damn day. But when there are season appropriate ingredients, like apple cider, that can put a fresh twist on one of my go-to cocktails I'm on board to give it a go. These Apple Cider Old Fashioned cocktails can be served either hot or cold (as pictured), and they're delicious either way – just depends on what time of day you're enjoying them. Tip: if you decide to take a walk on the warmer side be sure to opt for a mug. Trust me, your hands will thank you.
Apple Cider Old Fashioned
---
2 oz

. Apple Cider

2 oz

. Bourbon
Bitters
Apple Slice(s)
---
Instructions
Combine cider, bourbon, and bitter in rocks glass with large ice cube.
Stir to combine.
Garnish with an apple slice.
Enjoy!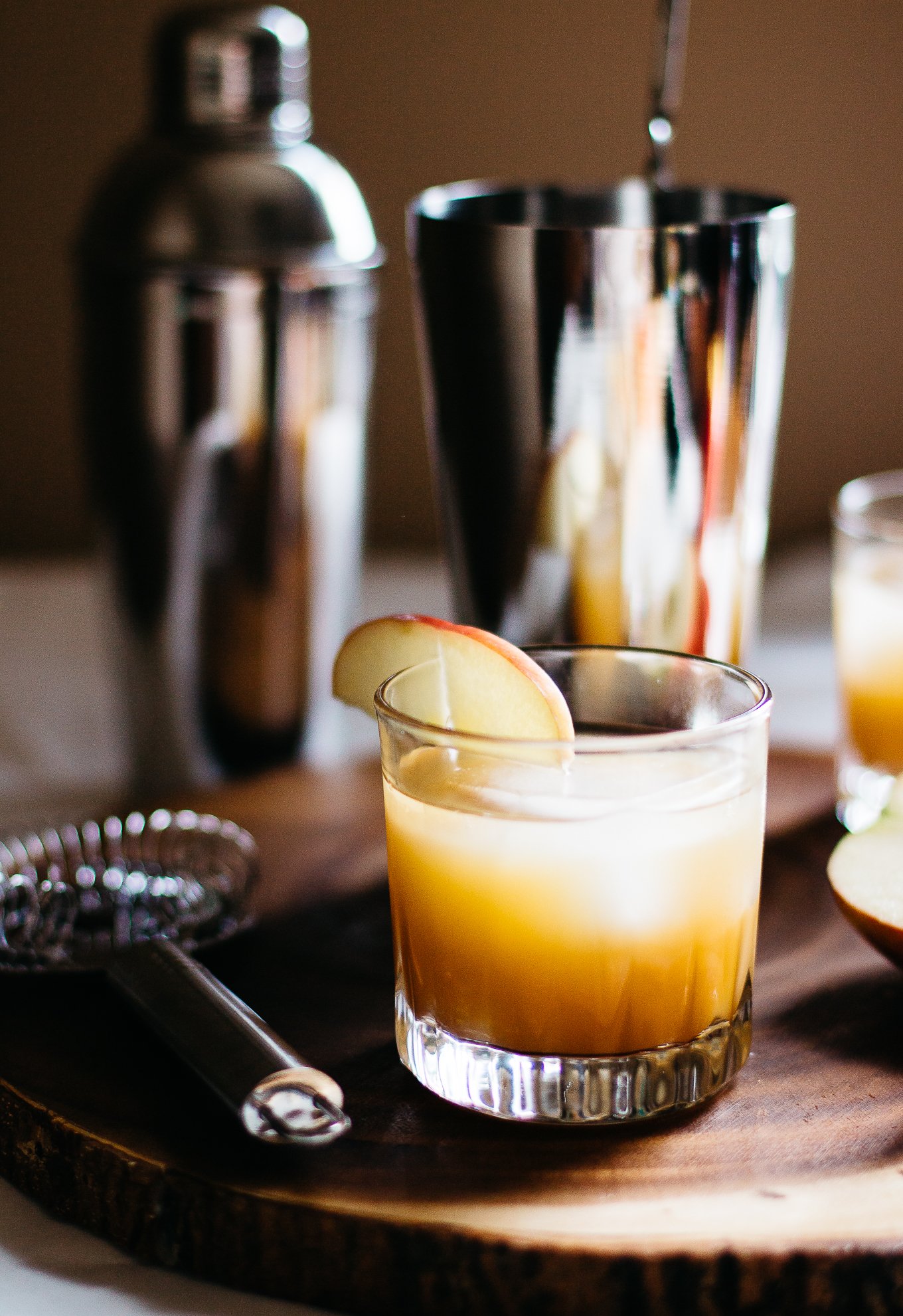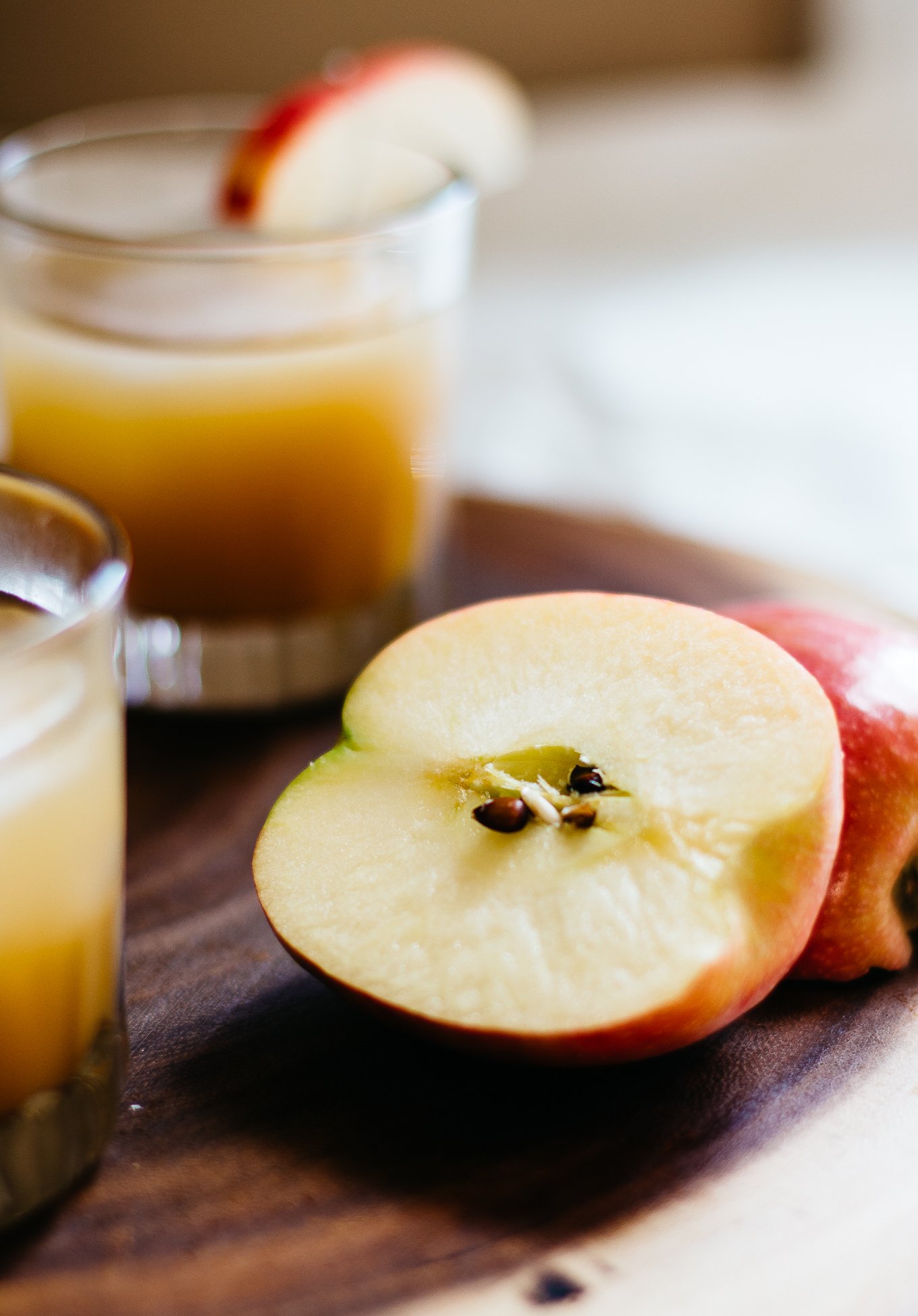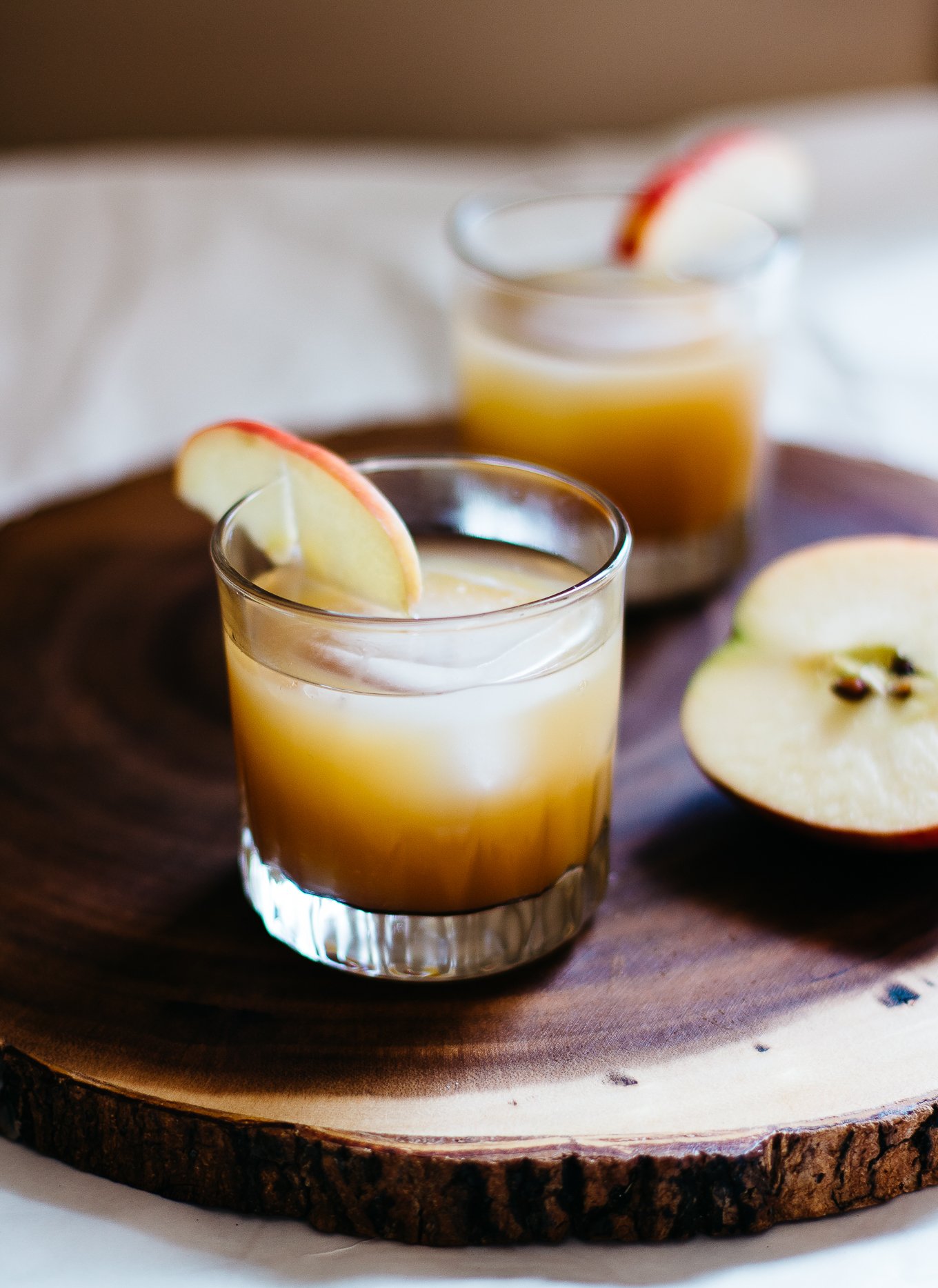 Photography by Josh Johnson