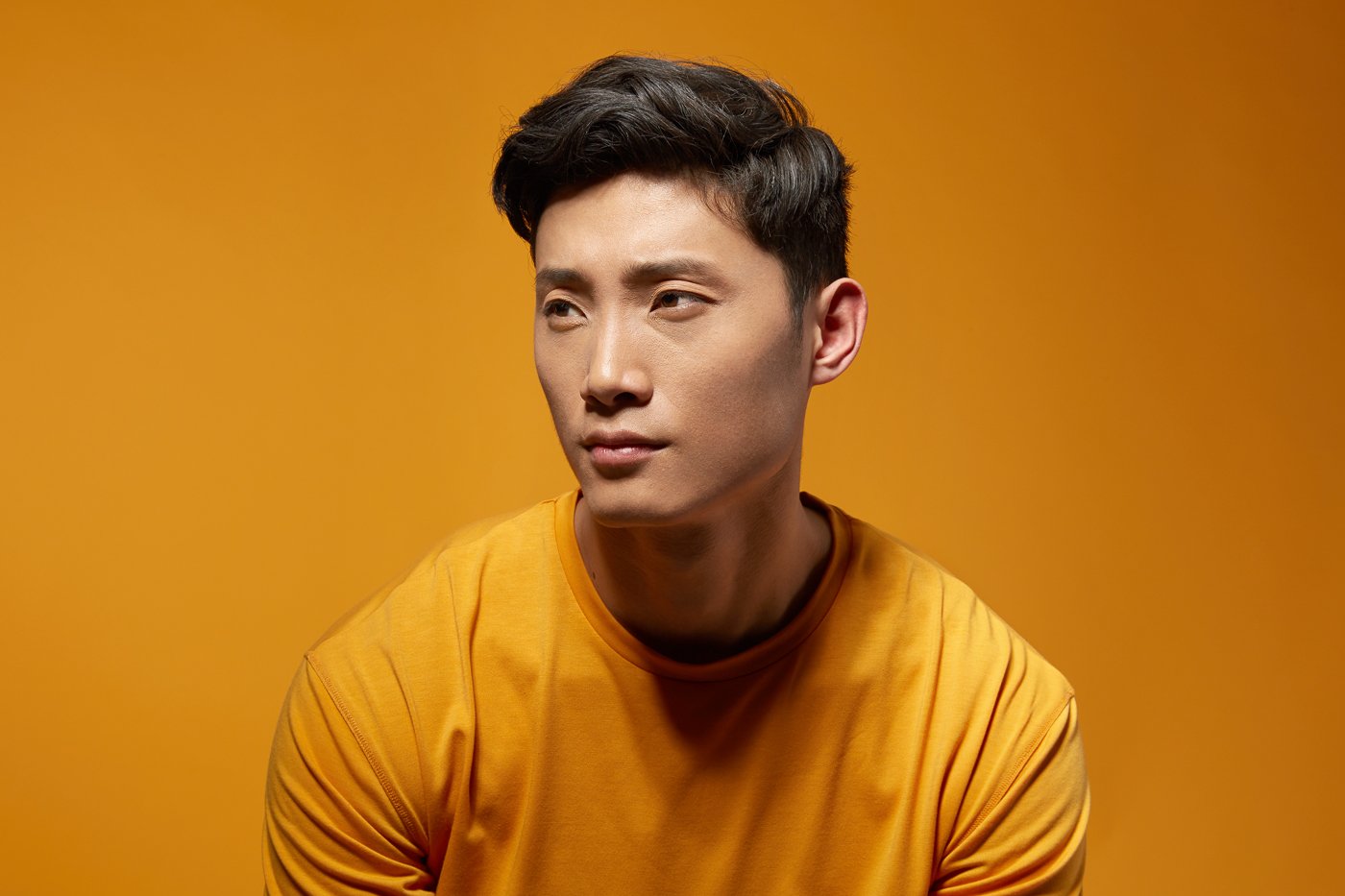 I'm sitting in a small cafe in the OTR neighborhood of Cincinnati writing this, and the smell of chocolate chip scones baking in the oven is wafting up my way. The irony is almost palpable.
Admiring the Frank and Oak SC activewear line while doing my best to not give into my sweet tooth. The irony is almost palpable, but today, I'm feeling strong. Strong enough to avoid the siren call of those chocolate morsels. But not strong enough to keep my card in my wallet.
As I gear up to start training for a late spring marathon it's time to up the ante. Time to make an investment. Don't know about the rest of you, but for me new running clothes always gets me out the door. I'm always itching to break in my new shoes, see how the gear I chose fits, and psych myself up to run faster than before.
[one-half-first]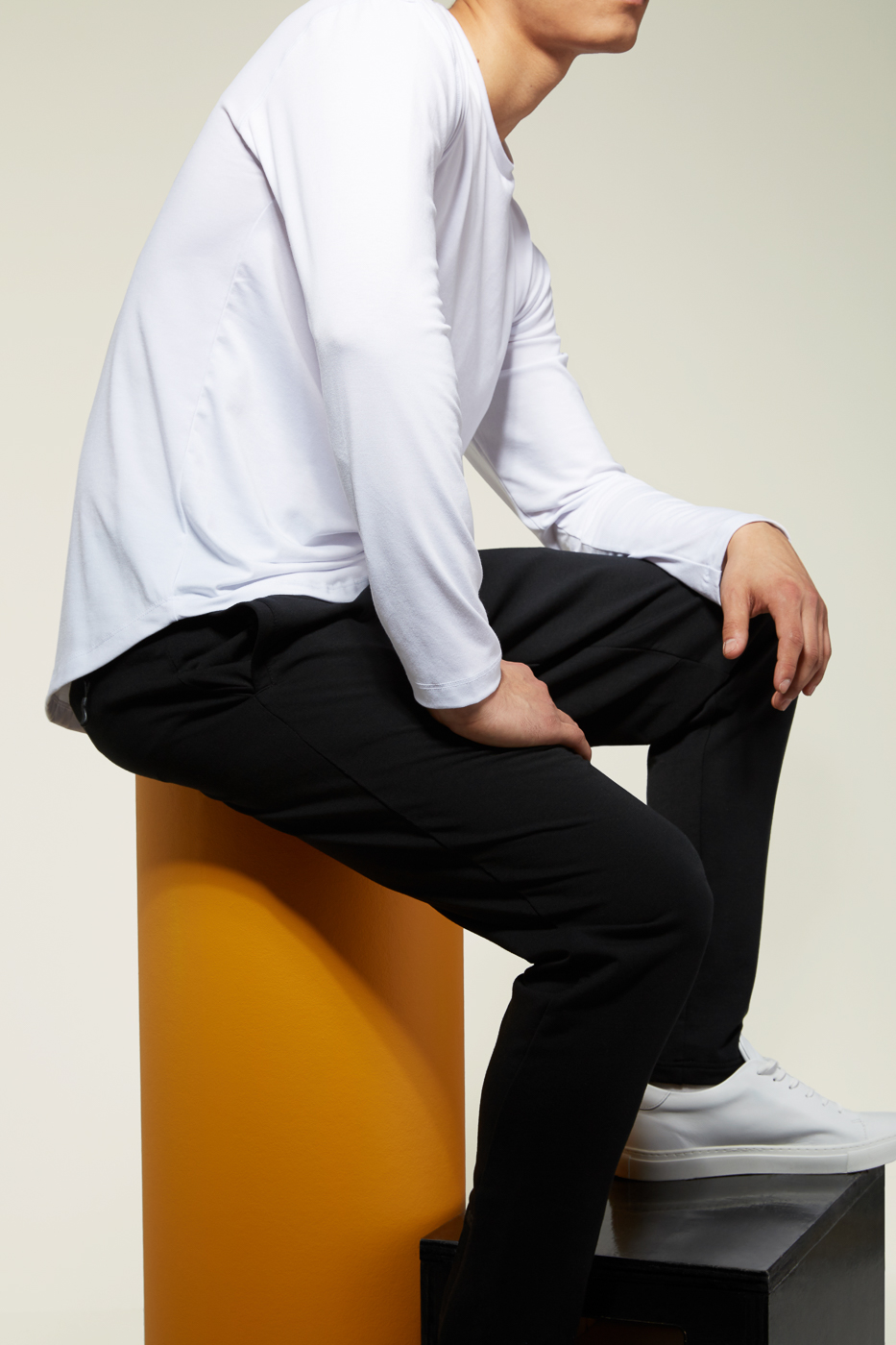 [/one-half-first]
[one-half]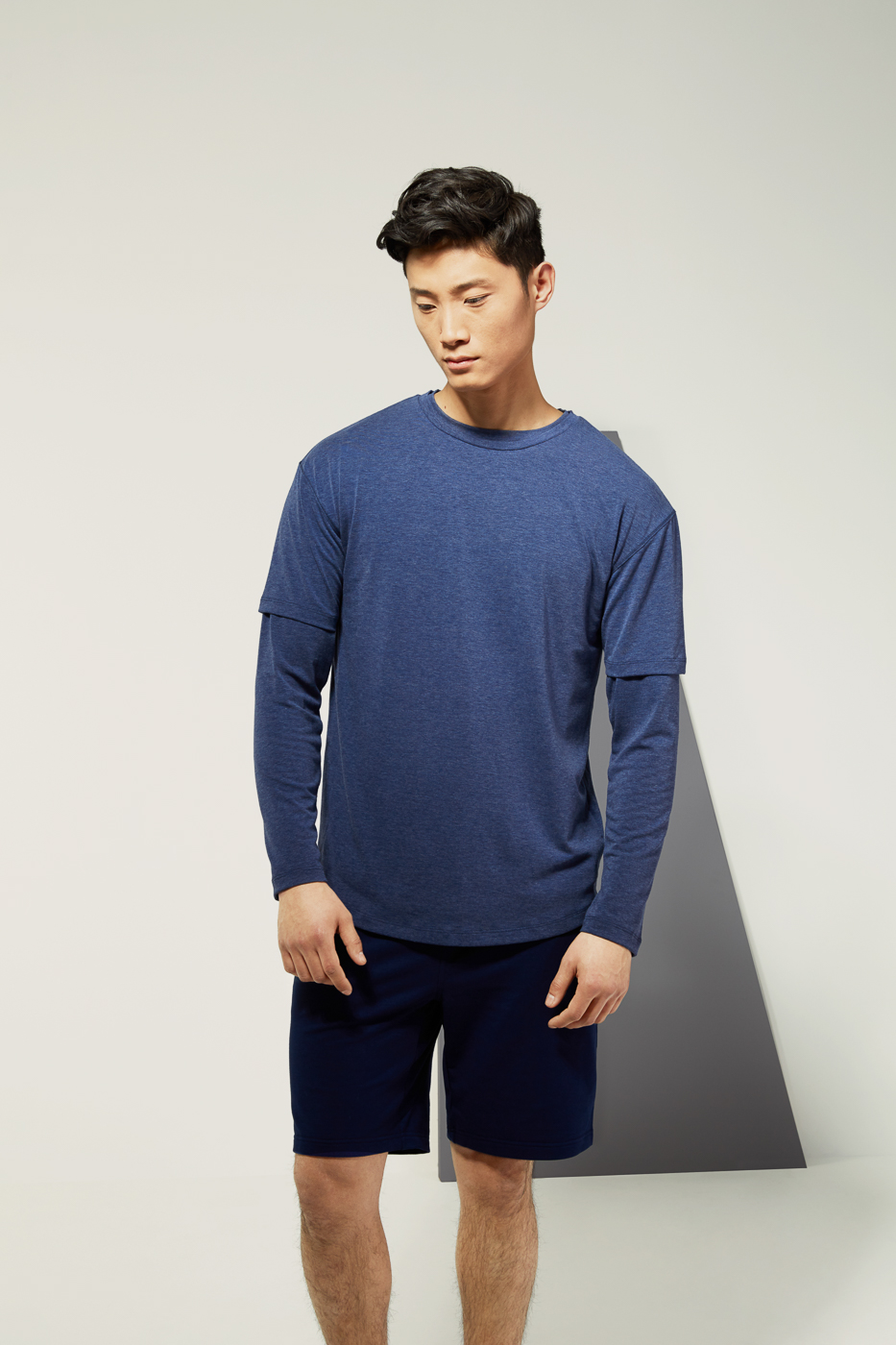 [/one-half]
With drirelease®, a high performance, microfibre fabric that wicks away sweat, the new Frank and Oak SC activewear line is sure to be a hit with avid runners and hobbyists alike. It's moisture wicking build helps to regulate skin temperatures. It also equals fast drying, up to 4x faster to be exact. All the gear has FreshGuard® technology built in which means you can safely grab brunch after your long run, without fear.
Seamless construction doesn't seem like a big deal until you're running 20 miles. Then it's a night and day difference. Seamless means no chafe, and for big thighed guys like me – that's a lifesaver. Nothing worse than completing your longest run of the week and having to deal with chub rub. Trust me.