This post has been sponsored by Pillsbury™ and MARS Inc. All thoughts and opinions are my own.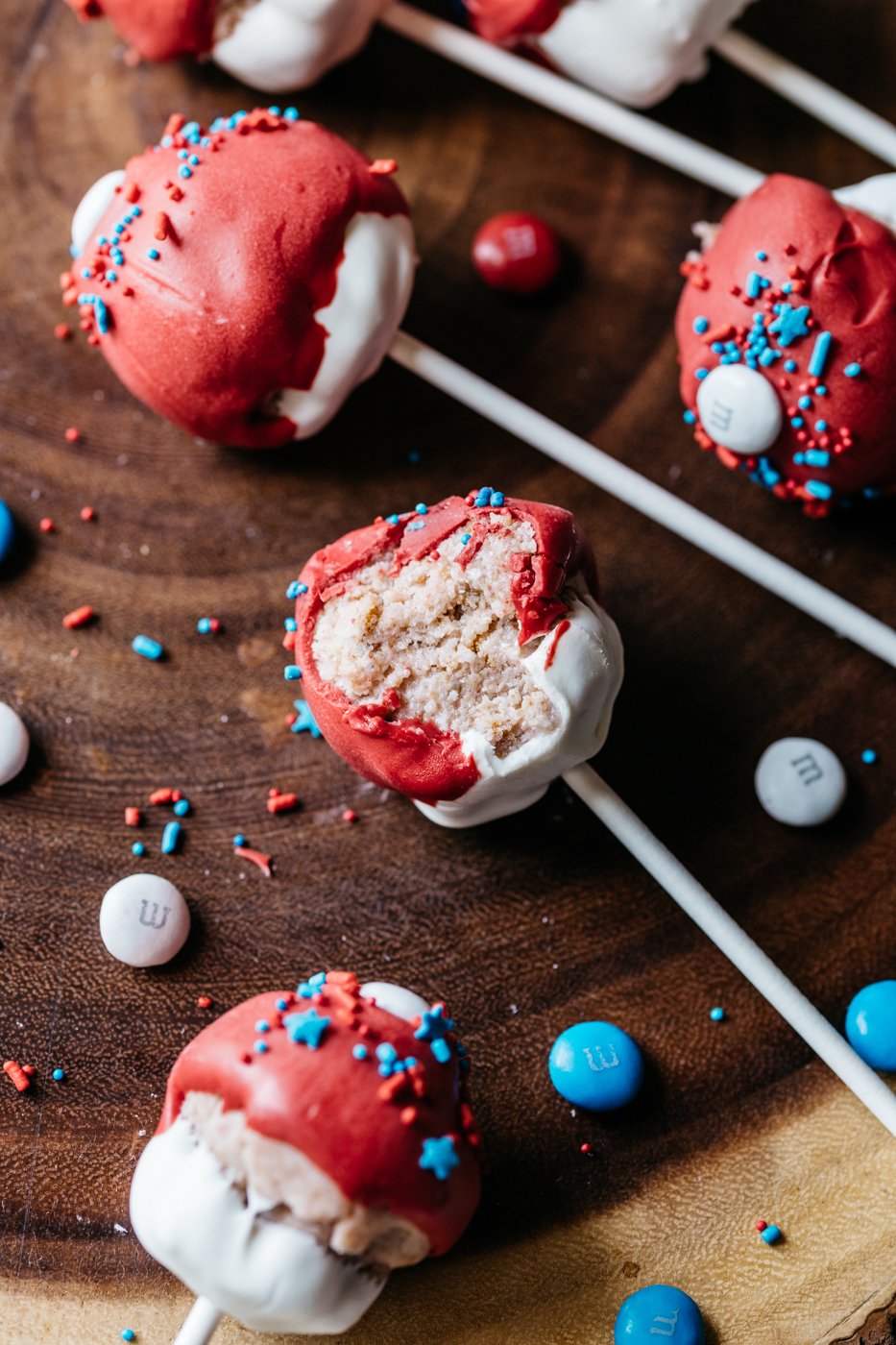 You guys! I'm getting a new apartment in just a few short weeks, and I'm SO excited on so many levels.
What exactly am I most excited about? Practically everything. Like 13 foot ceilings, concrete floors, and an entire WALL of windows. But more than anything I'm excited that my kitchen will be bathed in natural light. Also excited that it's a completely updated and renovated place, meaning that I won't be working in a hotbox when baking or cooking. Which is exciting for me! Since I barely do any baking this time of year, as my current kitchen has zero ventilation or airflow. Saying it's a struggle would be an understatement.
When I do take some time to bake during the warmer months it's typically late at night, which 100x worked out when it came time to today's Cupcake Pops.
Because I baked the cake for the pops right before bed, meaning the sun was down and the heat in the kitchen was mostly bearable, and then let it cool overnight. When life gives you lemons, make lemonade, right?
Anyways, these Cupcake Pops made with Pillsbury™ Funfetti® Stars & Stripes® Cake Mix are sure to be a hit at any of your summer get-togethers. And the hardest part is honestly having the patience to let the cake cool before mixing in the Pillsbury™ Funfetti® Stars & Stripes® Vanilla Flavored Frosting. But you don't have to use the whole tube of icing, so I definitely snacked on it a bit while waiting. No shame in my game!
Other than that, it's mostly just a waiting game. You wait for the cake to cool down enough to break into a fine crumb mixture and then add the icing, mix to combine, and allow to chill for several hours in the fridge before tackling the next step(s).
And once you get the hang of dipping the pops into the melted chocolate, it's not that difficult, promise. If you're anything like me you'll end up with a few failed attempts at the beginning, which you can then use to taste your work preemptively. There are no mistakes in baking after all, just learning curves.
Now it's your turn to try! And with today's mPerks you can save up to $1.00 on any Pillsbury™ Baking Mix or Frosting product and M&M® or Snickers® Red, White, & Blue packs (30-42oz) at Meijer. So get to shopping after you grab the recipe below.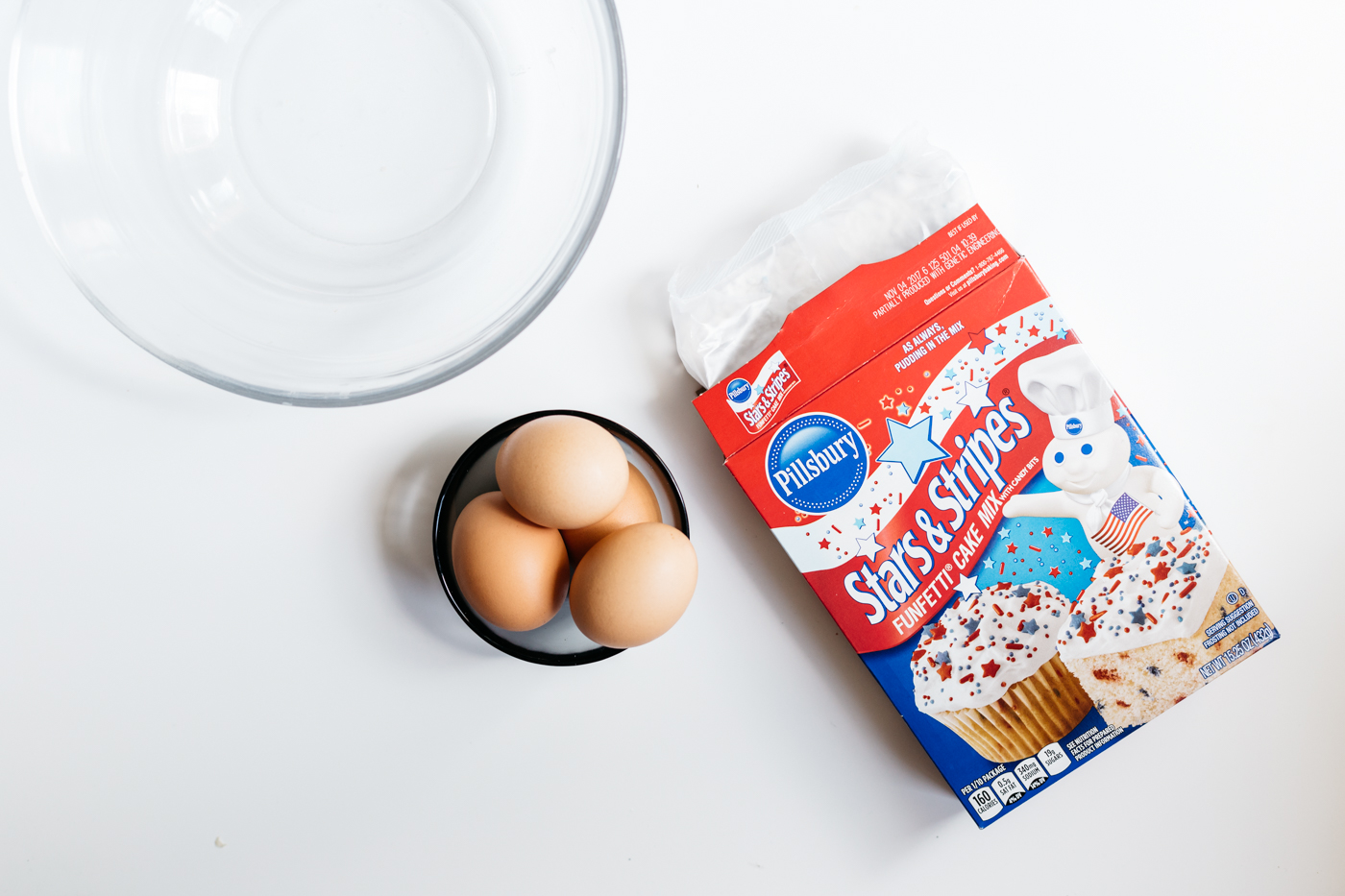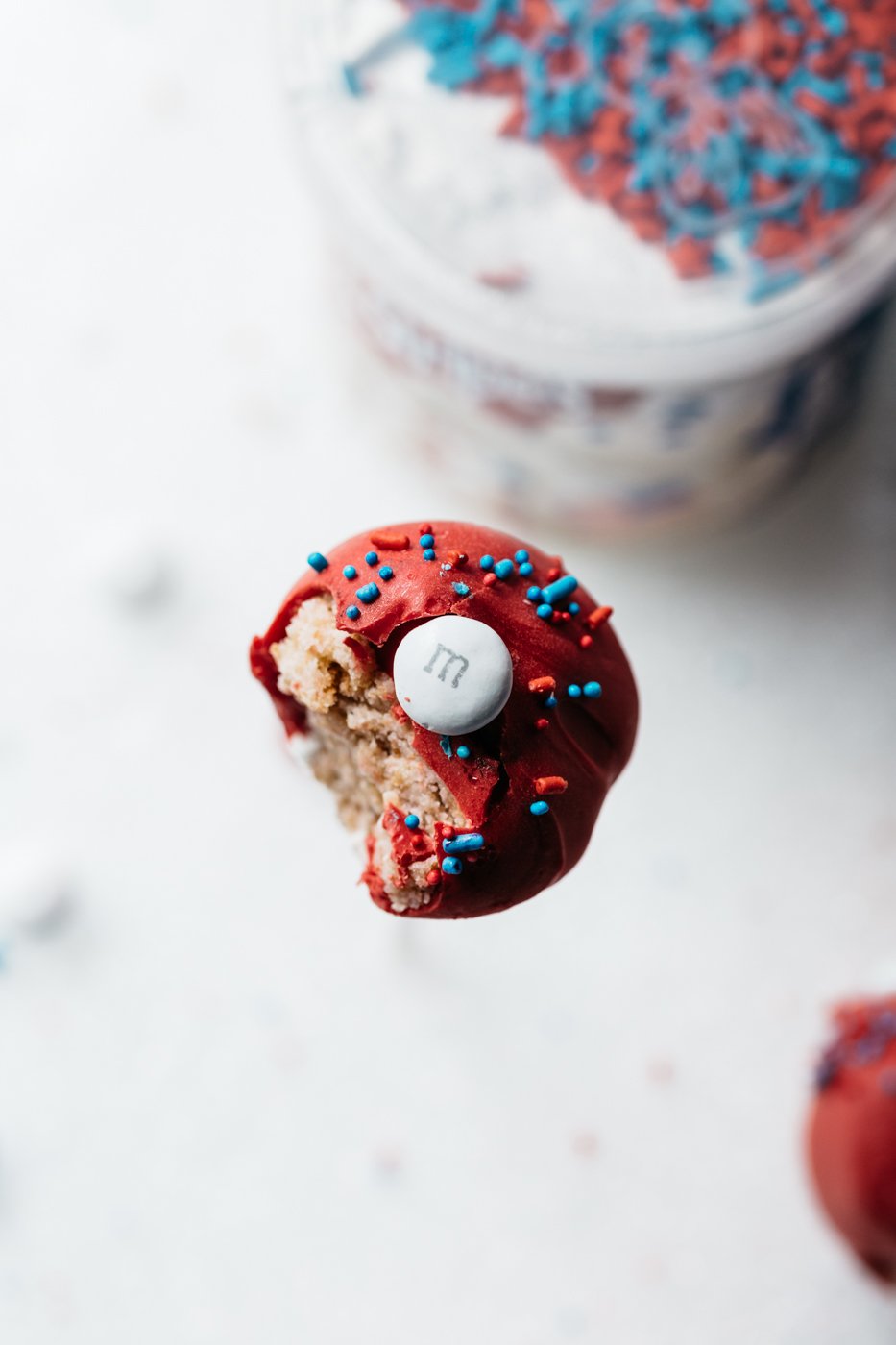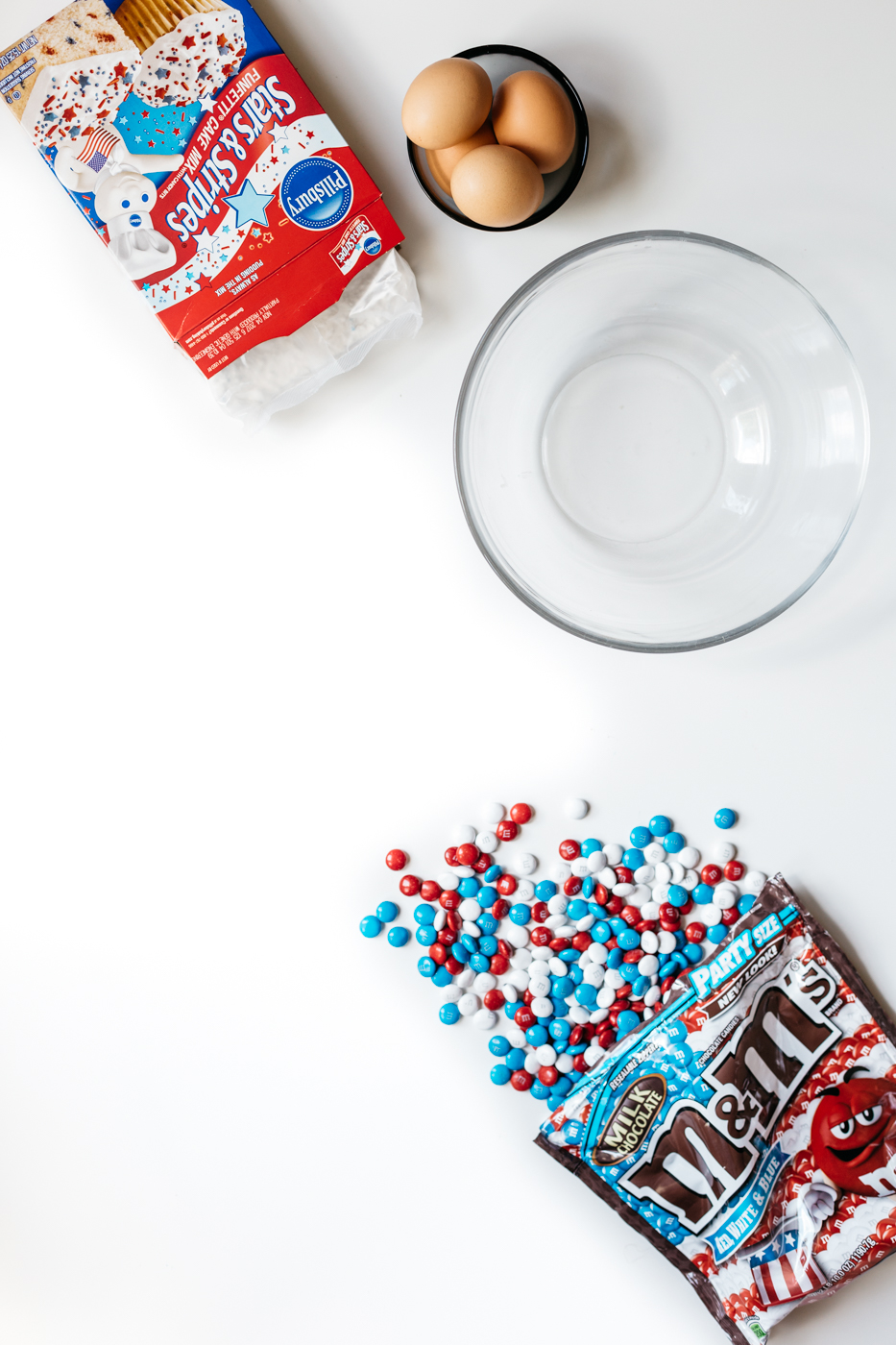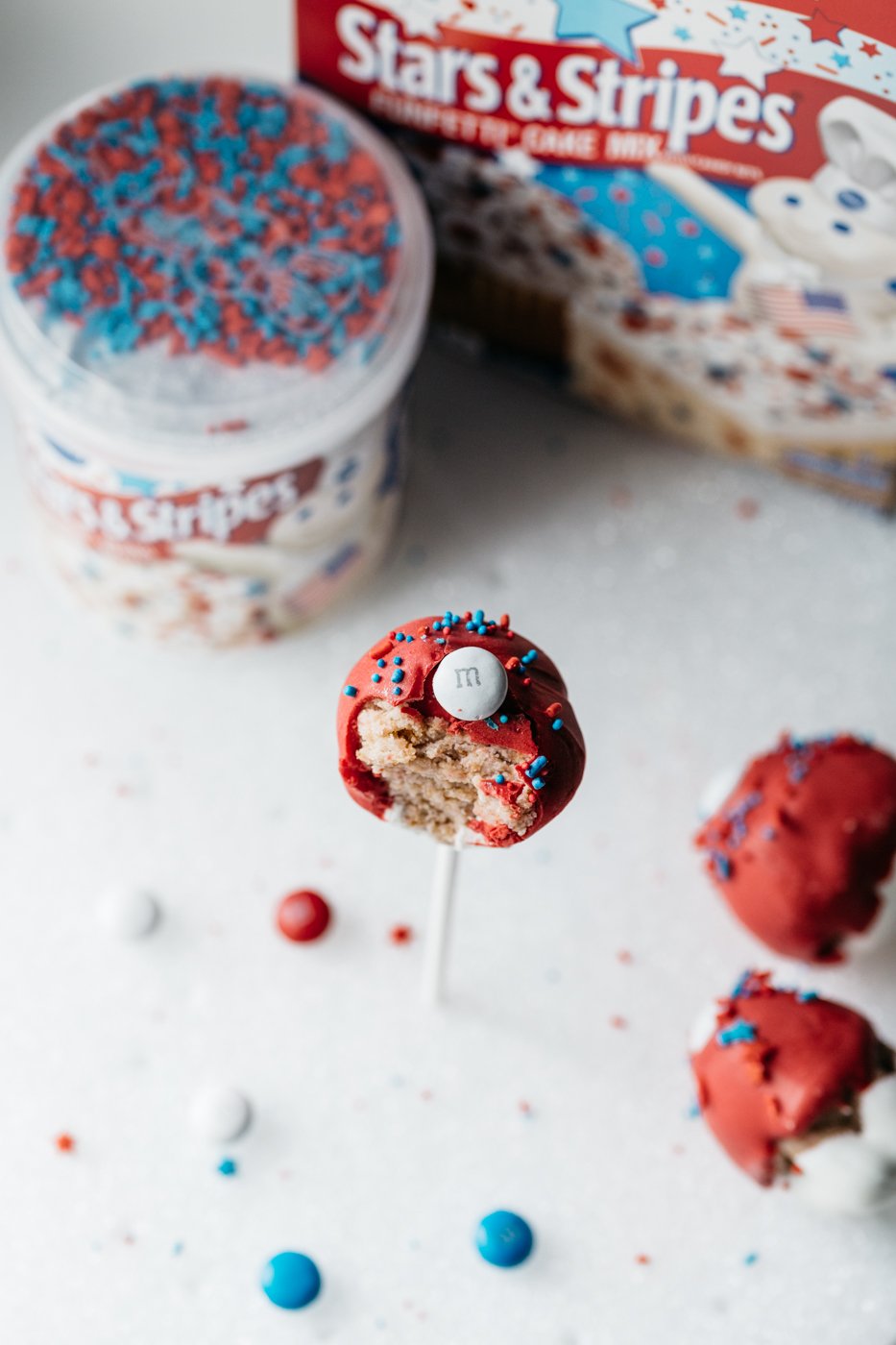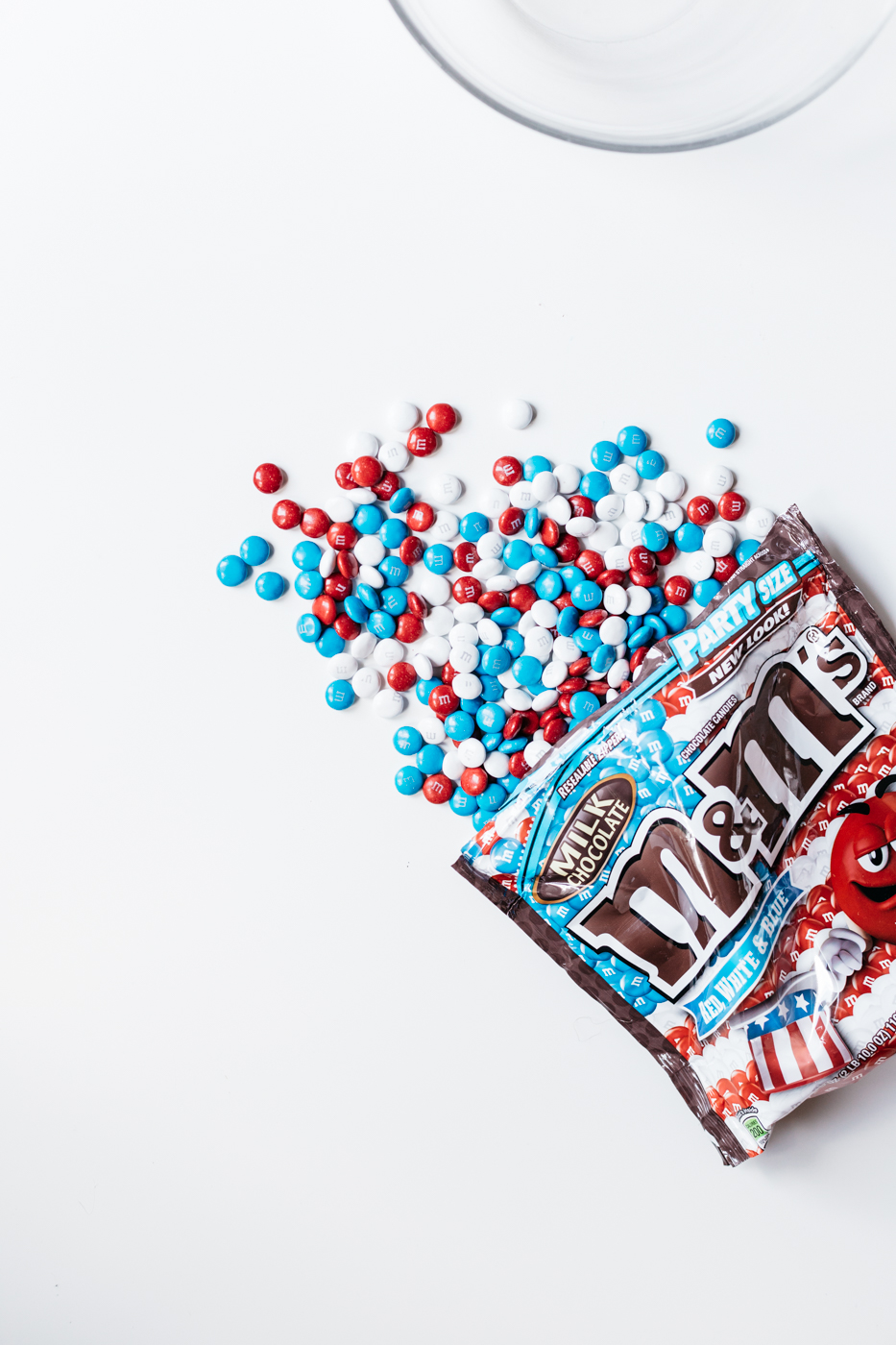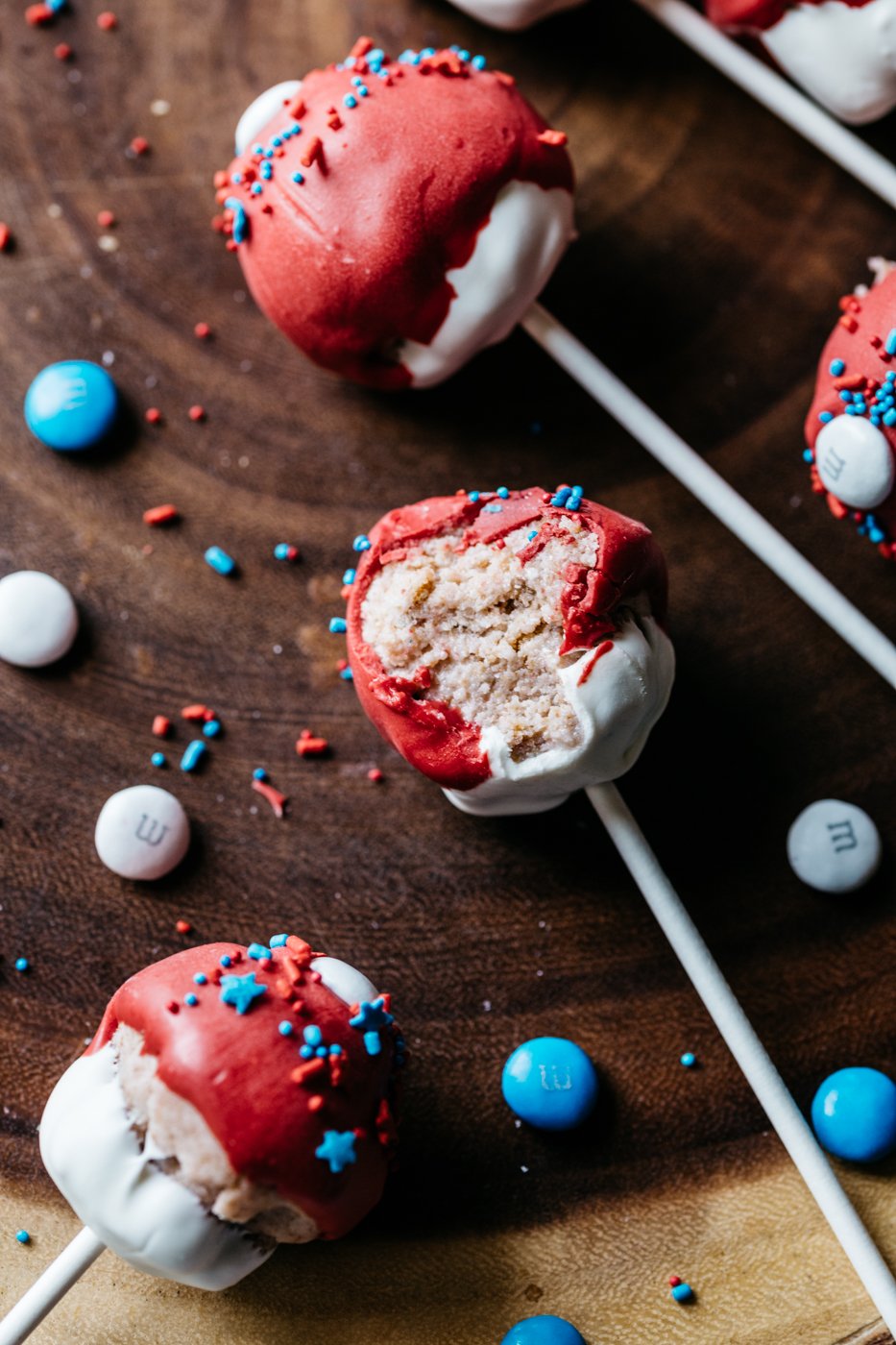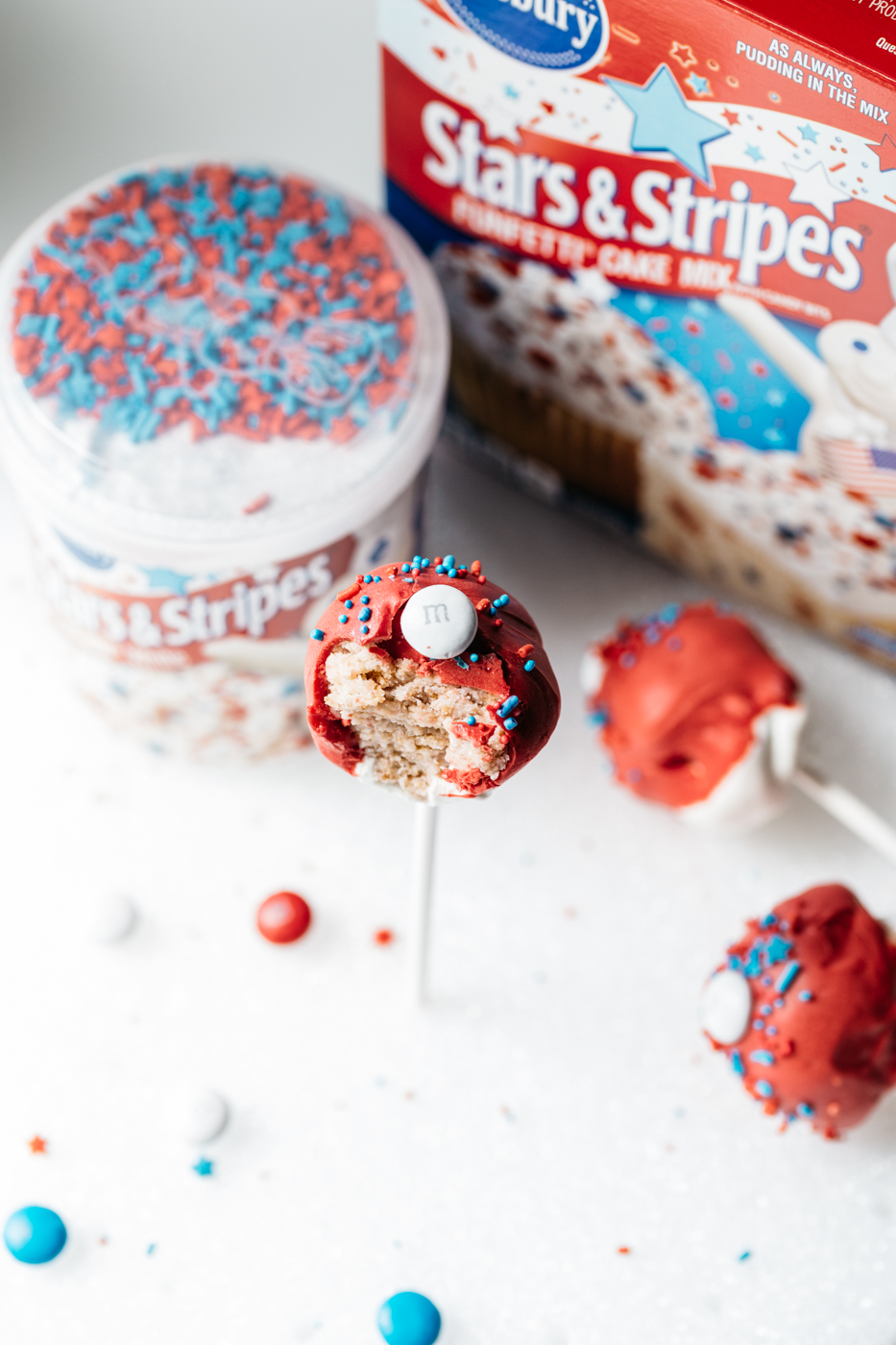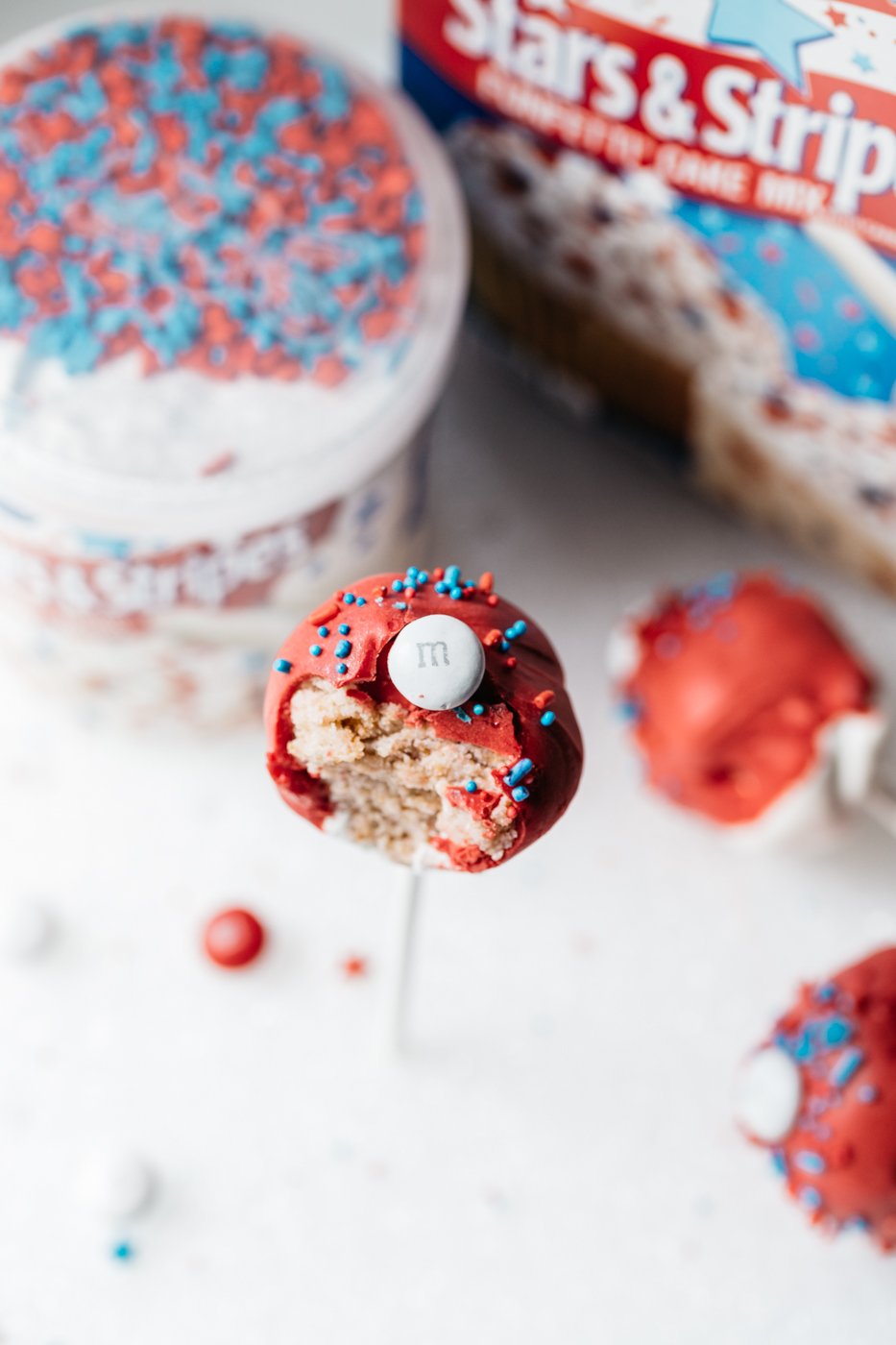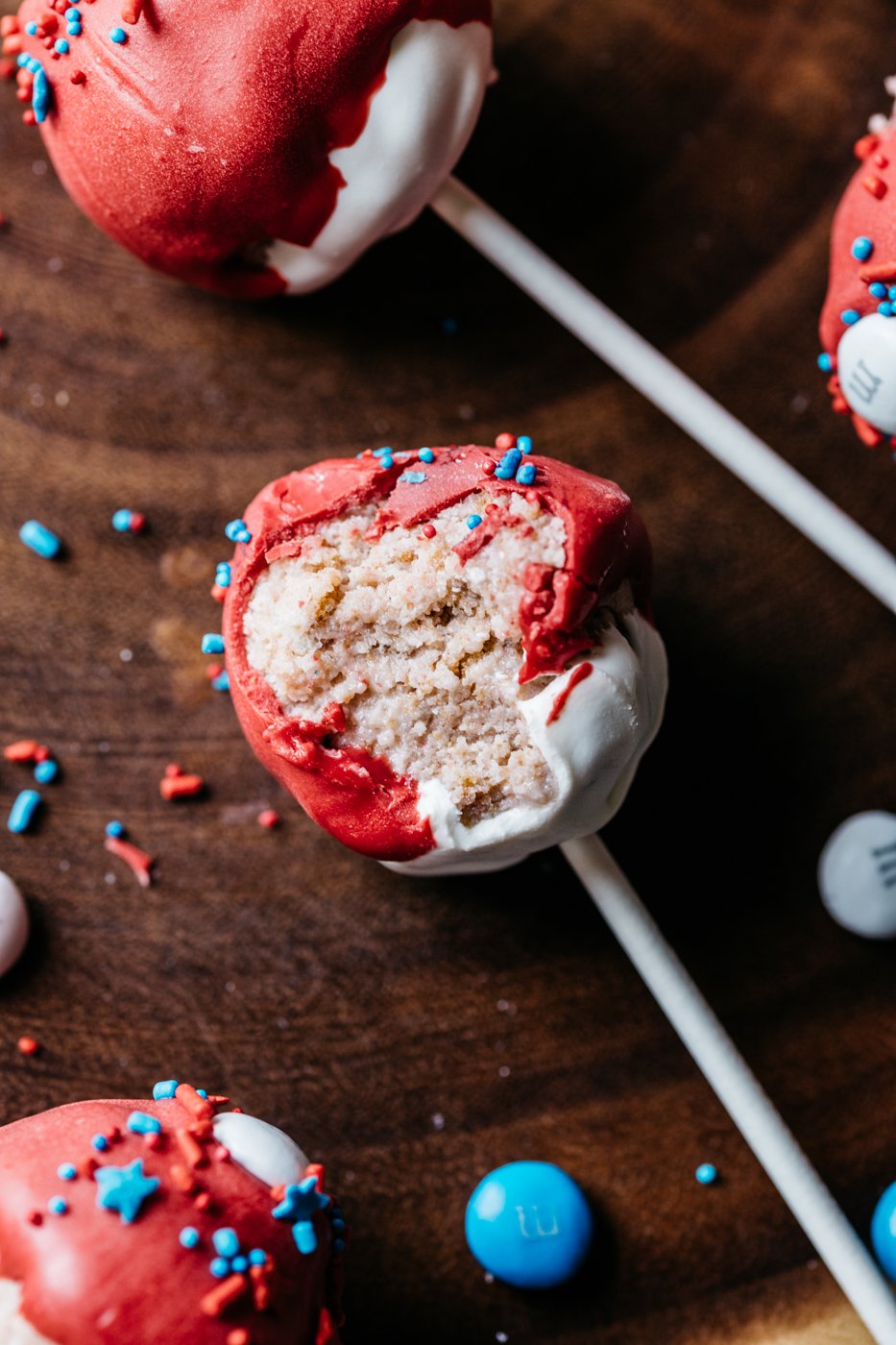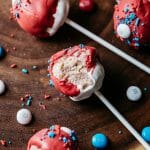 Cupcake Pops
---
Pillsbury™ Funfetti® Stars & Stripes® Cake Mix
Pillsbury™ Funfetti®Stars & Stripes® Vanilla Flavored Frosting
M&M's® Red, White and Blue Milk Chocolate Candy

3

eggs

½ cup

Crisco® Oil

1 cup

water

8

" lollipop sticks
Dipping chocolate
Wax paper
Styrofoam base
Small flower shaped cookie cuter
---
Instructions
Set oven to 350 degrees.
Coat bottom of 13×9 pan with no-stick cooking spray.
Combine cake mix, water, oil and eggs in large bowl; mix until moistened.
Beat with mixer on medium speed for 2 minutes.
Pour batter into prepared pan.
We recommend using Crisco oil.
Bake at 350 degrees for 30-35 minutes or until when a toothpick is inserted in the center and comes out clean.
Allow to cool completely, 1-2 hours or overnight, before breaking into a fine crumb either by hand or in a food processor.
Fold in about 2/3 of icing, stir to combine, and then roll the mixture into ball and place on wax paper lined cookie sheet.
Chill in the fridge for 2-3 hours or in the freezer for 15-20 minutes.
Remove from freezer, roll into an oval shape, press into cookie cutter, pressing up the sides to form the mound of the cupcake. Once all have been formed place back into the freezer for 15-20 minutes to firm back up.
While in the freezer, melt your dipping chocolates in the microwave in 30-second increments. Allow to cool a tad before you begin dipping the cupcake pops.
Begin by dipping the base of each cupcake pop into the melted dipping chocolate, immediately turn upside down on wax paper lined baking sheet, and insert lollipop stick into base.
Allow to dry for 10-15 minutes before dipping into opposite color dipping chocolate, insert lollipop stick into Styrofoam base, top with an M&M and sprinkles, allow to dry completely, and then enjoy!
Save
Save
SaveSave