This post is sponsored by Collective Bias, Inc. and its advertiser. All opinions are mine alone. #CincoDeCayman #CollectiveBias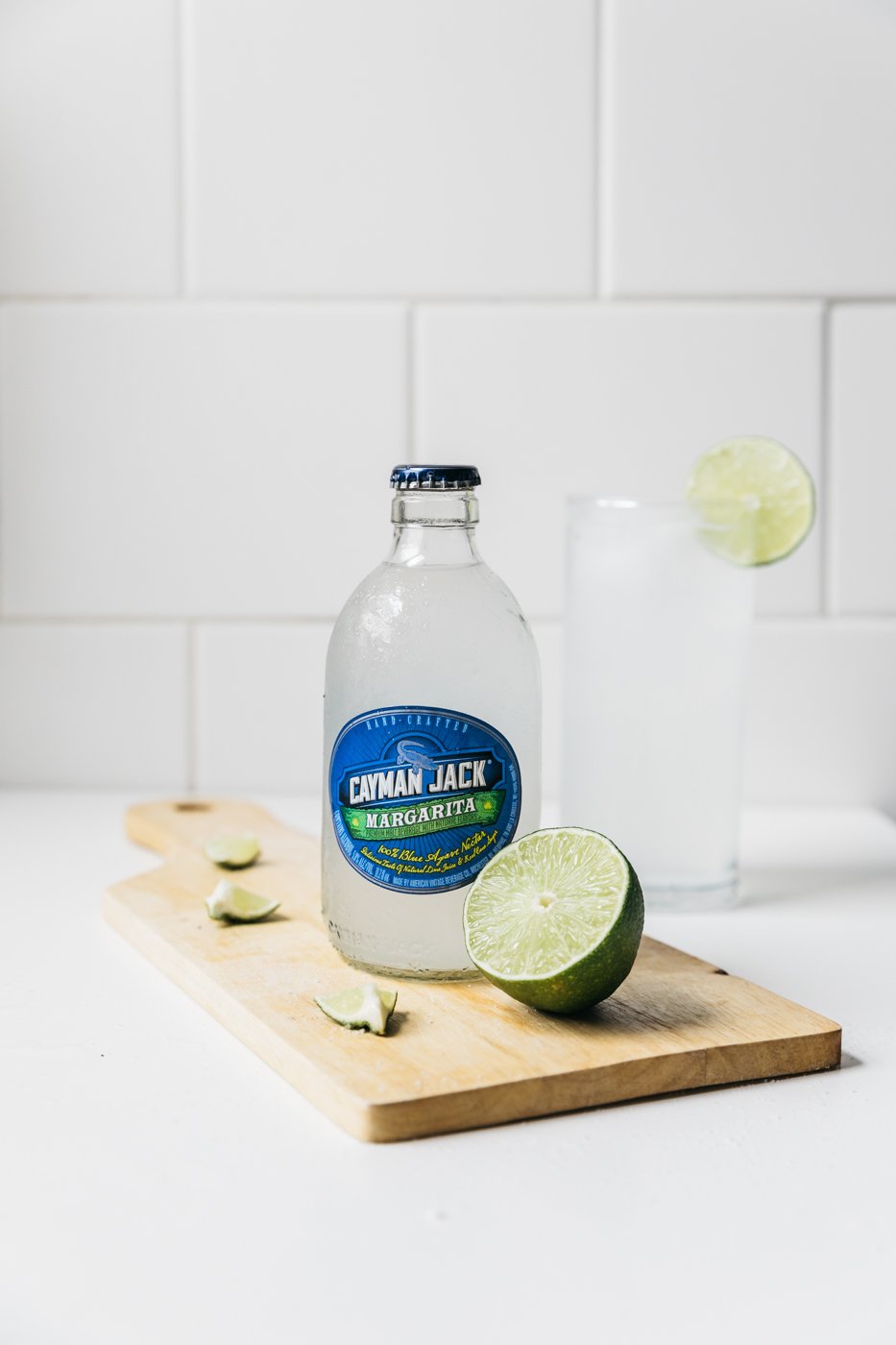 If you've been following along on Instagram you're well aware that I'm coming down from a truly gorgeous vacation to Tulum. Needless to say, yesterday was spent pretending that I was still on the beach with a cocktail in hand. More on that trip soon. It's going to be a doozy – trust me. So stay tuned!
Lucky for me a Cayman Jack™ Margarita is the perfect no fuss solution for those post-vacation brain days. Especially since the majority of my kitchen is now in boxes since I move on Saturday! Yes. Life is crazy lately, and when it rains, it does indeed pour. Also, more on that to come as well. Can't wait to take you guys on a home tour of the new place! It's an amazing loft in a historic building with incredible light. I'm beyond excited for this new chapter of my life and equally as terrified.
But I digress. Back to the topic at hand. Cayman Jack Margarita is a handcrafted, premium prepared cocktail that blends authentic flavor with just the right bite. Meaning that I was able to enjoy a cool, refreshing cocktail while pretending to still be on a beach. Without breaking a sweat or a mess. Sound too good to be true? It's not. Trust me! With its precise blend of premium, natural ingredients makes it the perfect summer margarita.
I have a feeling that these guys will be on heavy repeat over the next couple of months. Especially since I my new place has a pool, and these prepared cocktails are the perfect way to relax after a long day. Who's with me?! Can NOT wait for pool days and afternoon dips in the pool between replying to emails. But for now, it's back to packing for me. Promise, promise, promise that things will be back to normal around here sometime soon. Well, as normal as they've ever been. Life's been crazy. I've gone crazy. But at least I'm still alive and well, and these margaritas make everything a little better.