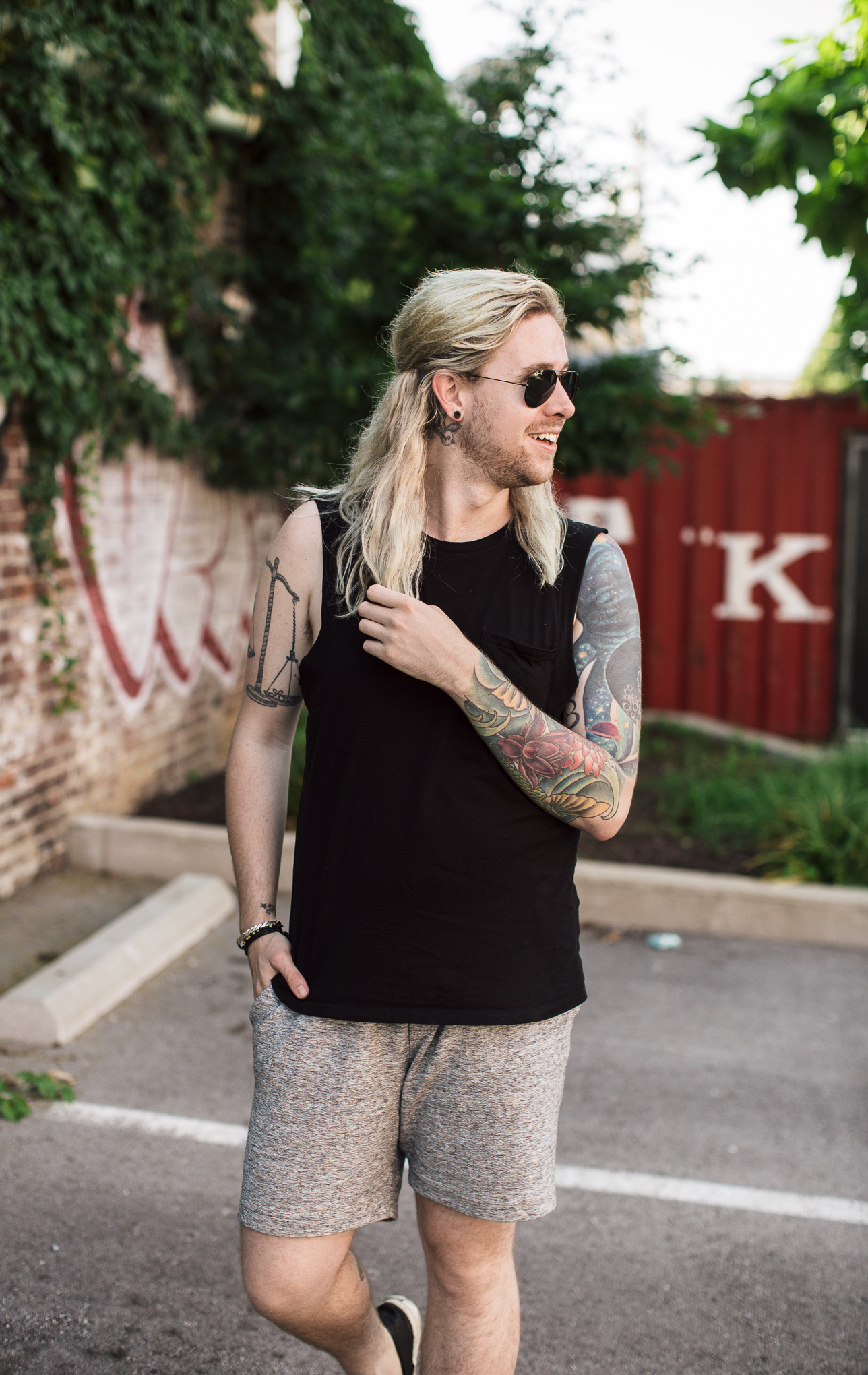 Ray-Ban Aviators | H&M Tank + Shorts | Sperry Slip On Shoes | Alex and Ani Wrap Bracelet | Giles & Brother Cuff | Apolis Leather Bracelet
Sure, I wear a lot of cotton tees and tanks because that's the direction my personal style has taken over the last several years, but also because I'm easily one of the most hot natured guys I've ever met and cotton keeps me cool without having to sacrifice any style points – win, win in my book.
If you're anything like me then you sweat like it's your job during the warmer months, but the solution to keep yourself looking and feeling your best is probably already in your closet.
There are several reasons cotton has been a mainstay in the clothing industry for all these years, including but not limited to the fact that it's the most breathable, scent repellent, and durable washing fabric there is.
So when you're headed out to shop for your next weekend activity I'd definitely encourage y'all to check the label, find something that's within the cotton family, and set yourself up to look your best while staying cool the whole summer through.
Compensation/Product for this post was provided by SheSpeaks/Cotton. The opinions expressed herein are mine alone and are not indicative of the opinions or positions of SheSpeaks/Cotton.
Crystal Ludwick Photography | Edited by Josh Johnson
Before you go.. Like what you see?