Nespresso is sponsoring today's post, but as always, all thoughts and opinions are my own.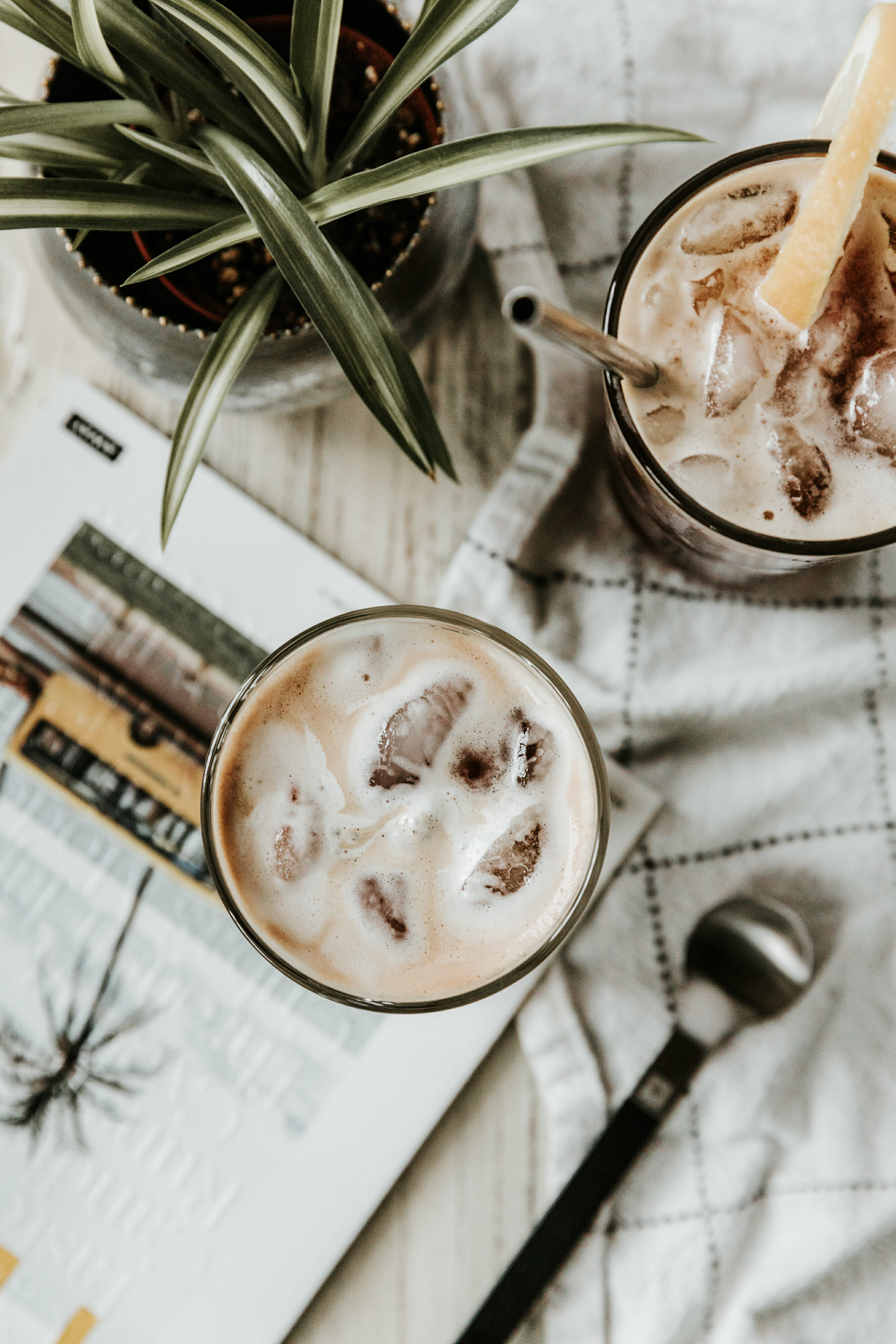 It's safe to say that Louisville is known for many things. Our cocktail programs and bars being one of them. Which is something I'm thankful for day in and day out. While I do enjoy trying new different craft cocktails, I'm also a creature of habit when I find something I like.
Especially when that something I like includes two of my favorite things: coffee and booze. Yes, yes. You read that right, boozy coffee cocktails. Some of my favorite bars and restaurants around town have drinks that help perk me up during brunch or keep me dancing all night long. Literally, a solution for every situation you find yourself in if you will.
Speaking of solutions, my Nespresso machine has been a staple in my kitchen for years now and makes fueling up easier than ever. Whether it's brewing up a cup of coffee in the morning or drawing an espresso shot for a mid-day pick me up. Their range of coffee capsules, like the new Double Espresso Capsules, is ever growing, and there's a blend for every occasion.
So today I'm excited to be sharing two coffee cocktail recipes with y'all. They are both riffs on my some of my favorite everyday coffee drinks. First up, a boozy take on a Thai Iced Coffee. If you've not had Thai Iced Coffee then you're seriously missing out. It packs a punch because it's straight espresso. The sweetened condensed milk makes it taste more like a treat than coffee. It's a favorite of mine for those long days working on a deadline, or as a sweet treat after my favorite Thai food.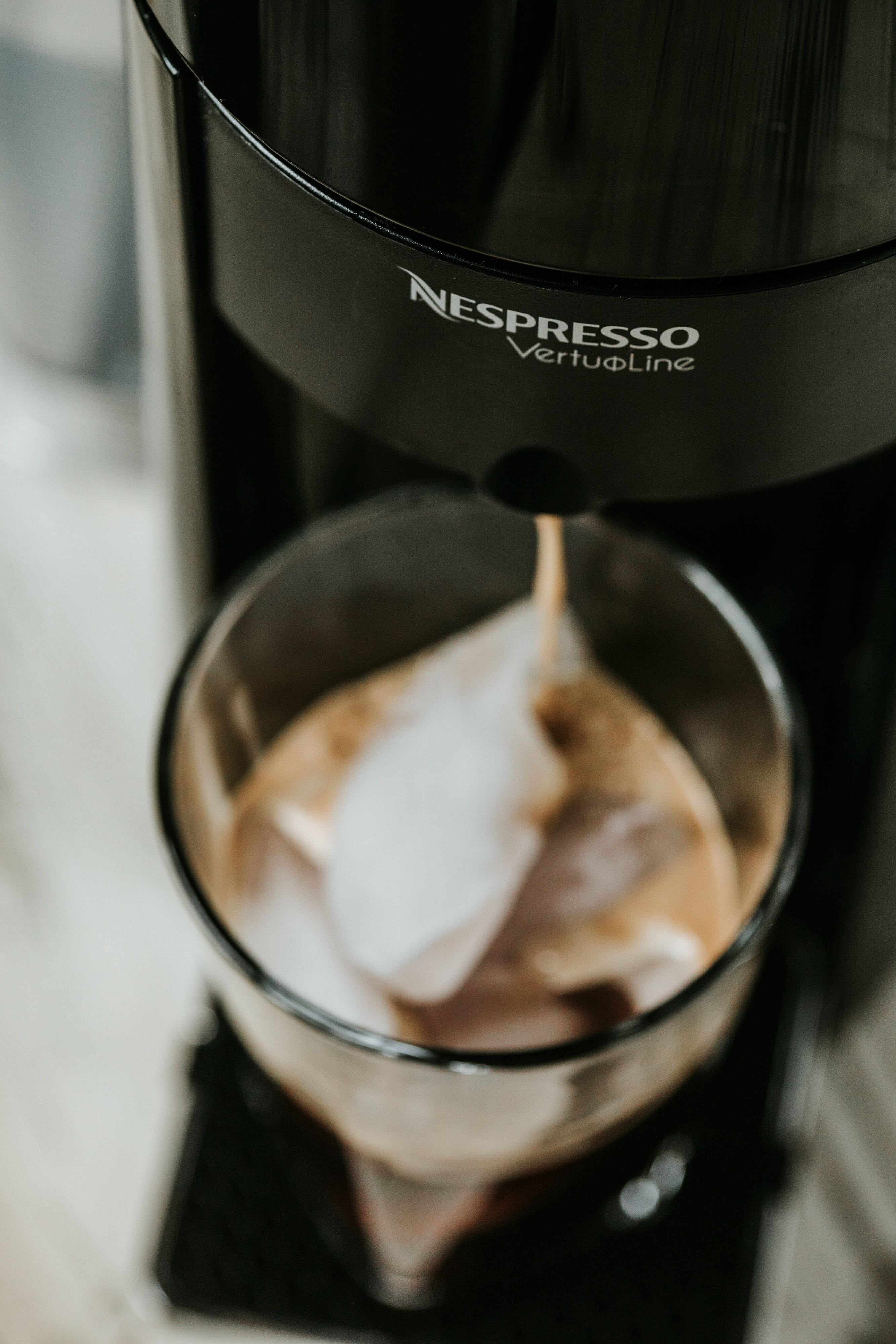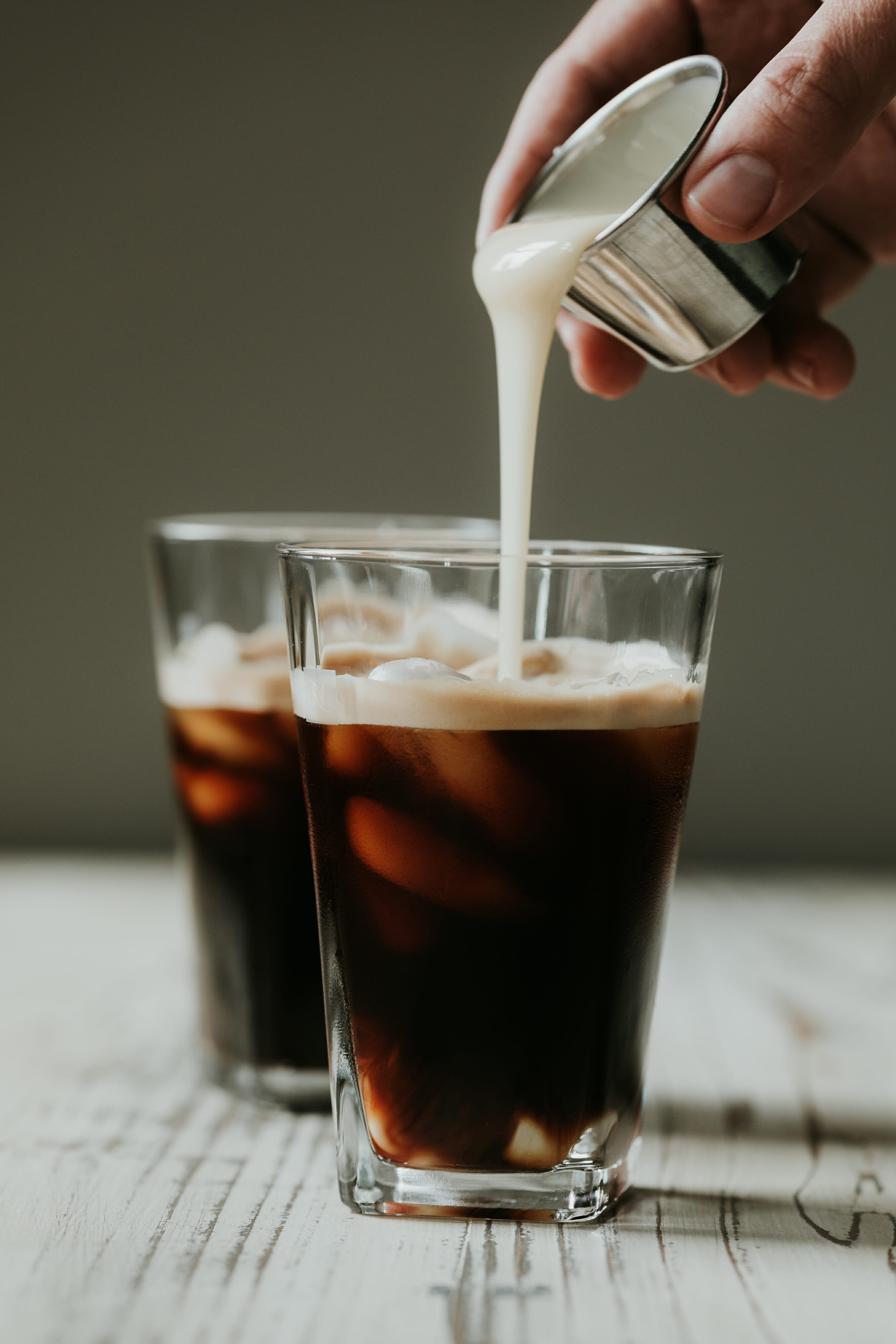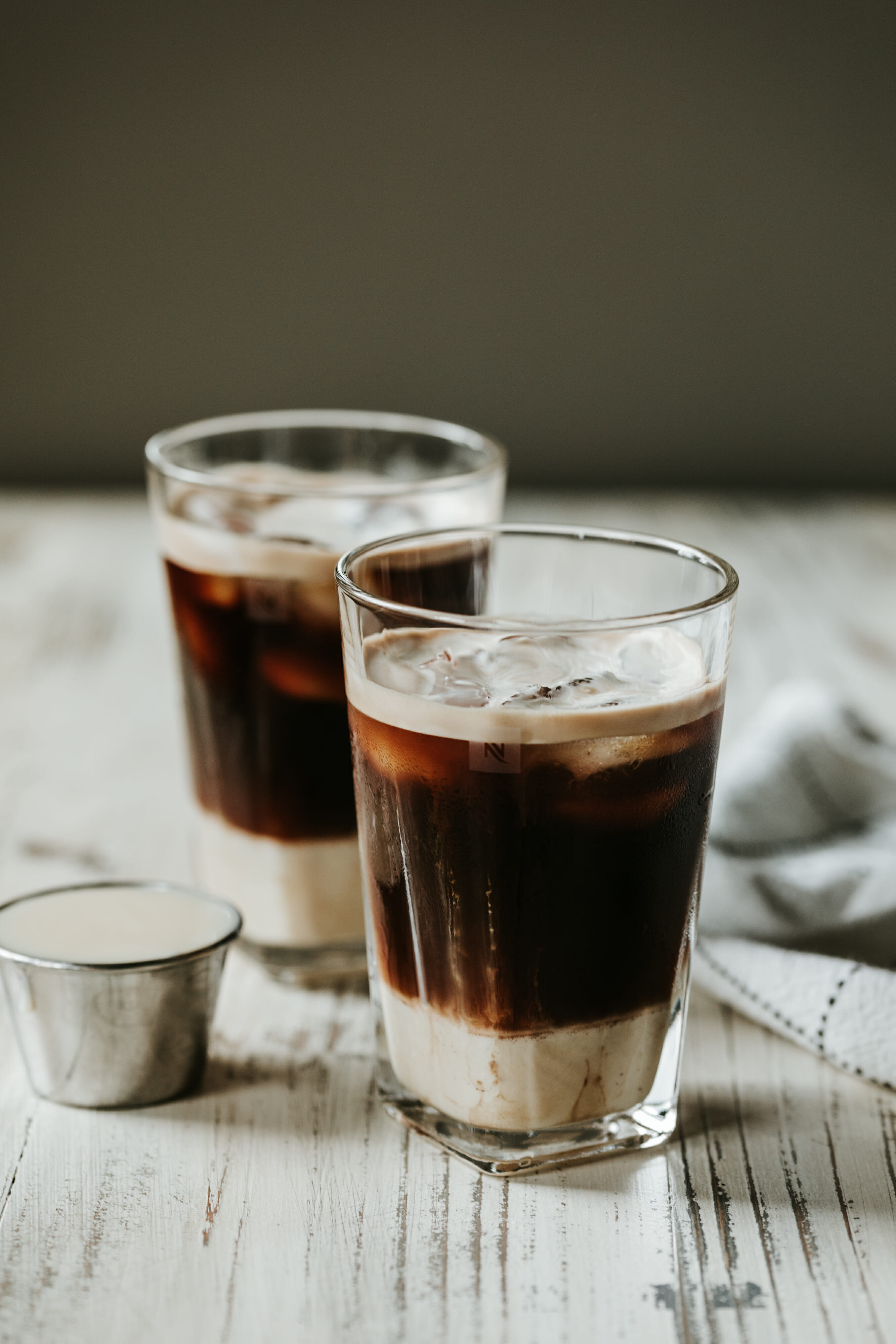 Print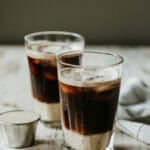 Hard Thai Iced Coffee
---
1 oz

. Amaretto

2 tbsp

. sweetened condensed milk
---
Instructions
Fill one glass to brim with ice.

Place Nespresso Double Espresso Chiaro Capsule in Nespresso machine and brew as normal into a second glass WITHOUT ice.
Add Amaretto and sweetened condensed milk to glass with brewed coffee stir to combine.
Pour into prepared glass with ice and enjoy!
Secondly, Spiked Coffee Lemonade. Yes, coffee and lemonade together in one drink. Yes, I know it sounds weird, but trust me. It's one of the most refreshing drinks to have this time of year. Sadly, this hasn't made an appearance at any Louisville coffee shops that I know of. I stumbled upon it on a press trip last year. It's been on heavy repeat ever since. Both with and without the booze. I promise you that your friends will ask you to make these over and over again. Especially for brunch during the warmer months.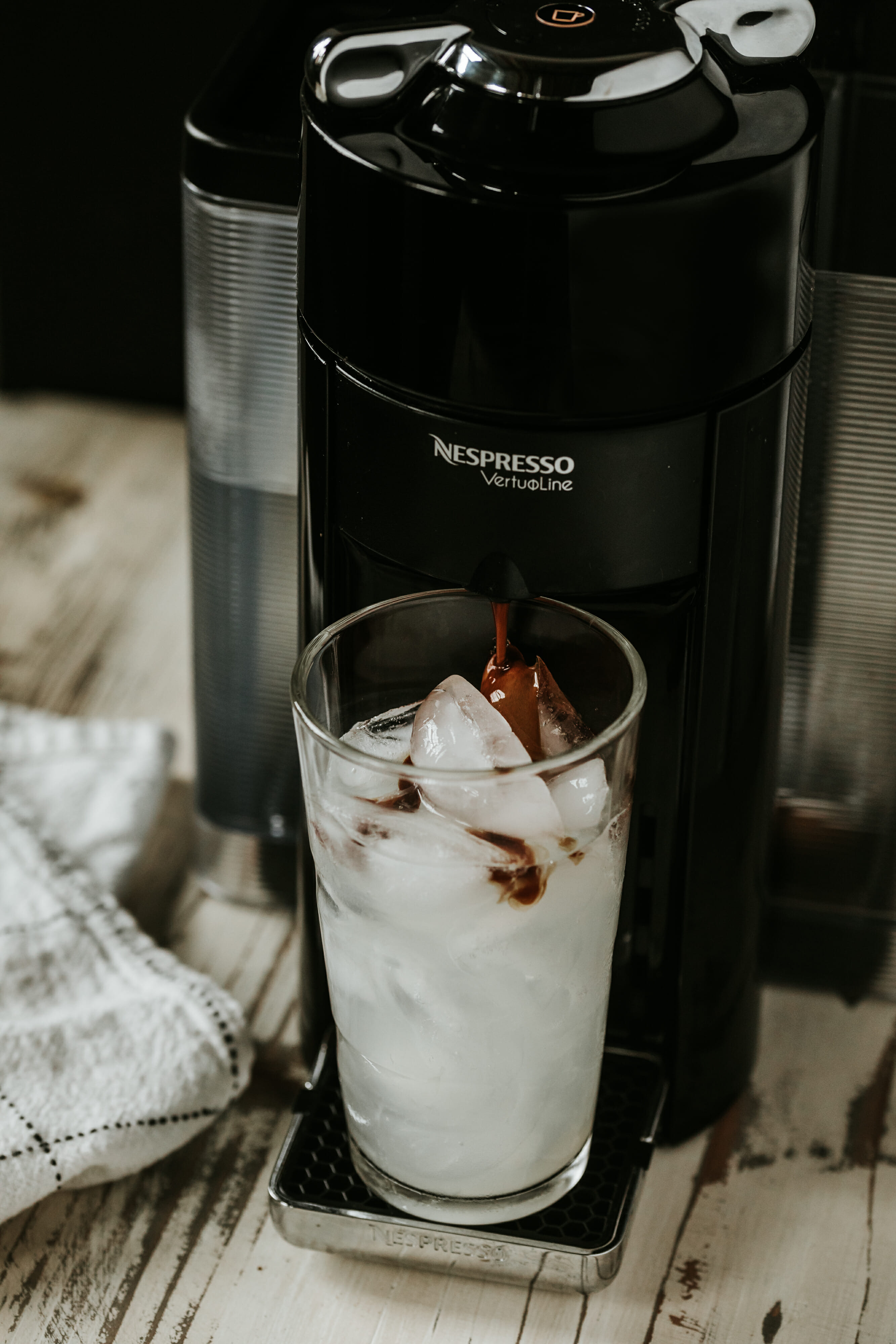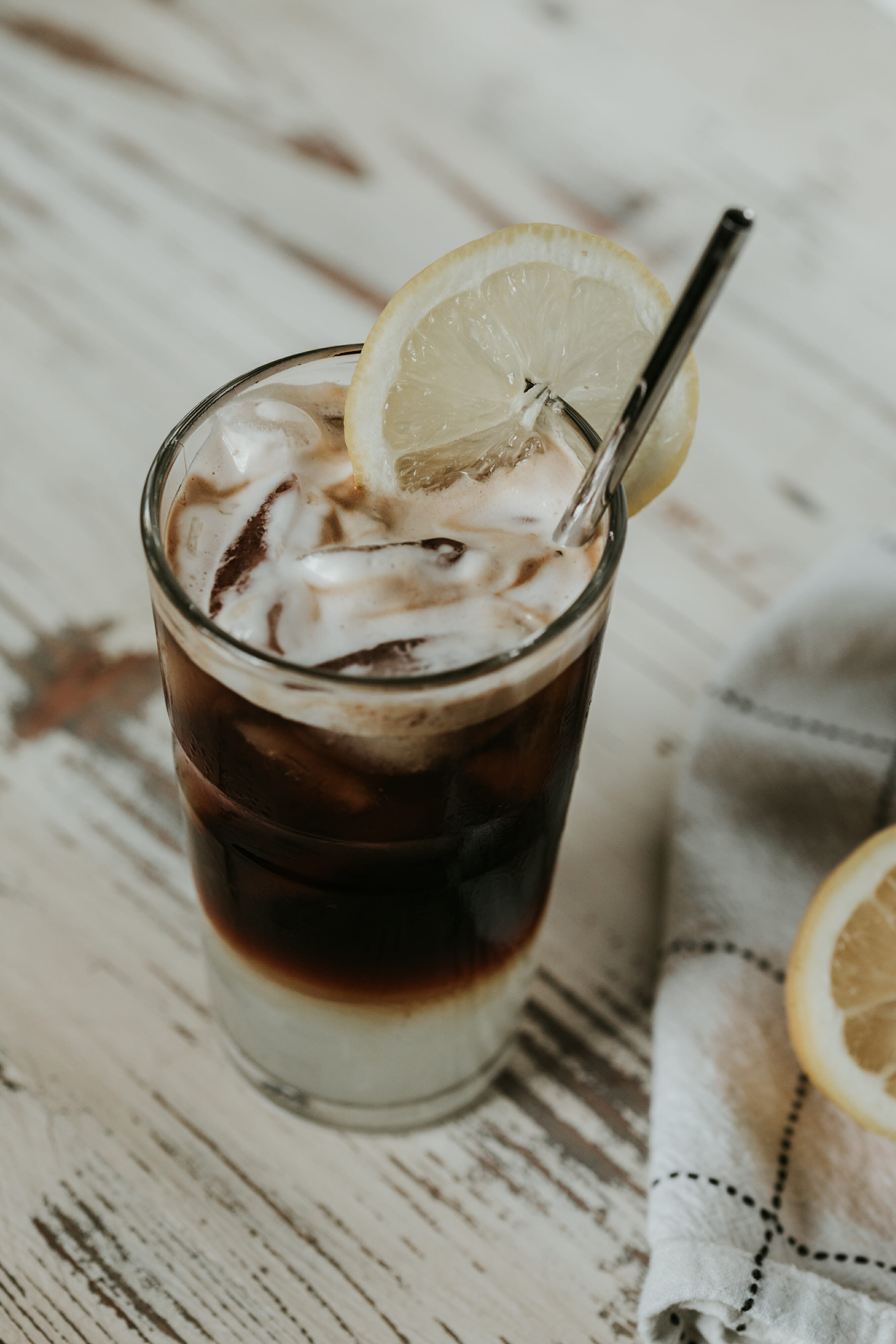 Print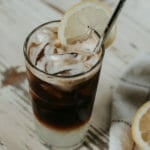 Spiked Coffee Lemonade
---
2 oz

. lemonade

1oz

. vodka

1 tbsp

. simple syrup
Lemon wheel
---
Instructions
Fill tall glass to brim with ice.

Add 2 oz. of lemonade, 1 oz. vodka, and 1 tbsp. of simple syrup to glass, place in Nespresso machine, and brew Nespresso Double Espresso Scuro Capsule as normal.
Swirl with straw to combine, garnish with lemon wheel, and enjoy!
Needless to say, both of these drinks taste just as great without the added alcohol. But they both serve as the perfect vehicle for a fun, boozy brunch drink next time you want to impress your friends. Because we all know brunch is the perfect excuse to have a drink before noon.
Now that I've got you ready to go with at least two coffee cocktail recipes that go perfectly with any Nespresso machine, it's your turn to head on over to their site and stock up. Because Nepresso is the perfect one-stop shop for all your coffee wants and needs!