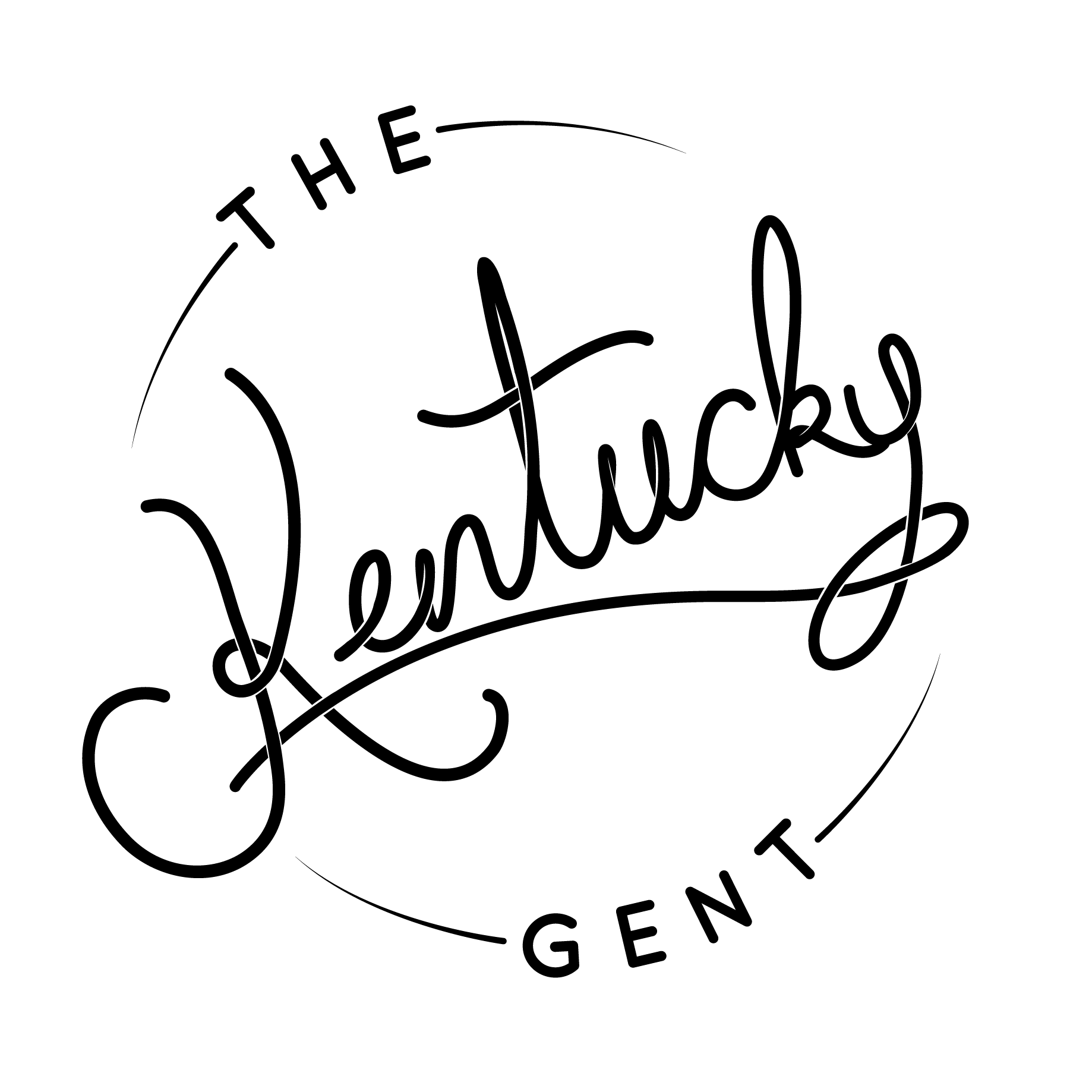 This week I turned 25, and The Kentucky Gent got a new logo thanks to my friend Aaron over at Made By A; the latter gave me the idea to share some tips on figuring out your brand. I've met with a handful of locals to give guidance on branding, and realize that while I'd love to meet up and help out all of y'all there just aren't enough hours in the day (or money in my bank account) to facilitate that.
Whether you're a newbie blogger, small business, or just about anyone in between having an authentic brand is as essential to being successful both on and offline as anything else. Once you decide to start treating your creative pursuits like a business YOU are your brand. You're your own PR firm, social media manager, content creator, and any other hat you can think to wear. With all that being said you're in complete control of what your brand looks like, keep reading to figure out how to get started on your branding.
Get A Logo
Seems simple enough, but a solid logo helps others recognize your brand whether online or in print. If you're like me and no whiz at graphic design – or your creativity is better spent elsewhere, you've still got a few options. Try trading services with a friend who happens to be graphic designer. Maybe you're a social media whiz, and could offer your services in exchange for a fresh logo. If you're not up for bartering; try services like Fiver, or workshops like Blog Shop (which can now be taken in person or online.) Moral of the story, make the logo look professional.
Find Your Voice
While this is the most important part of branding it's also the hardest one to figure out. It's taken me over a year to find my voice. My biggest piece of advice here? Be you. I learned this while writing for Thrillist. Part of their on-boarding packet for freelancers included a bit that said something along the lines of "don't try to sound cool", and it's a simple as that.
Keep Consistent
Your brand should translate seamlessly across all outlets of creativity, both on and offline, and be an extension of yourself. Don't accept opportunities (paid or unpaid) that don't vibe with what you're "selling" for a lack of better words. You'll lose your authenticity and supporters in the process.
Stay Authentic
If you start a fashion blog for free clothes, brands will see right through you (eventually.) In this online world we live in there's a million and one people trying to do exactly what you're doing. Don't lose what makes you, you, by trying to appeal to the masses. If you're going to be remembered, you'll have to stand out from the crowd.
Know Who's On Your Team
"Only put people on your team that are passionate about your brand." That goes doubly for yourself. If you second guess yourself, you're second guessing your brand and giving others the permission to do the exact same thing. Unlike large brands you're the only person responsible for your brand's image, make sure it's the most positive one that you can paint.