Disclosure: I have received information and materials from ©Johnson & Johnson Consumer Inc. 2017. While this is a sponsored post all opinions are my own. #ForWhatMattersMost #CollectiveBias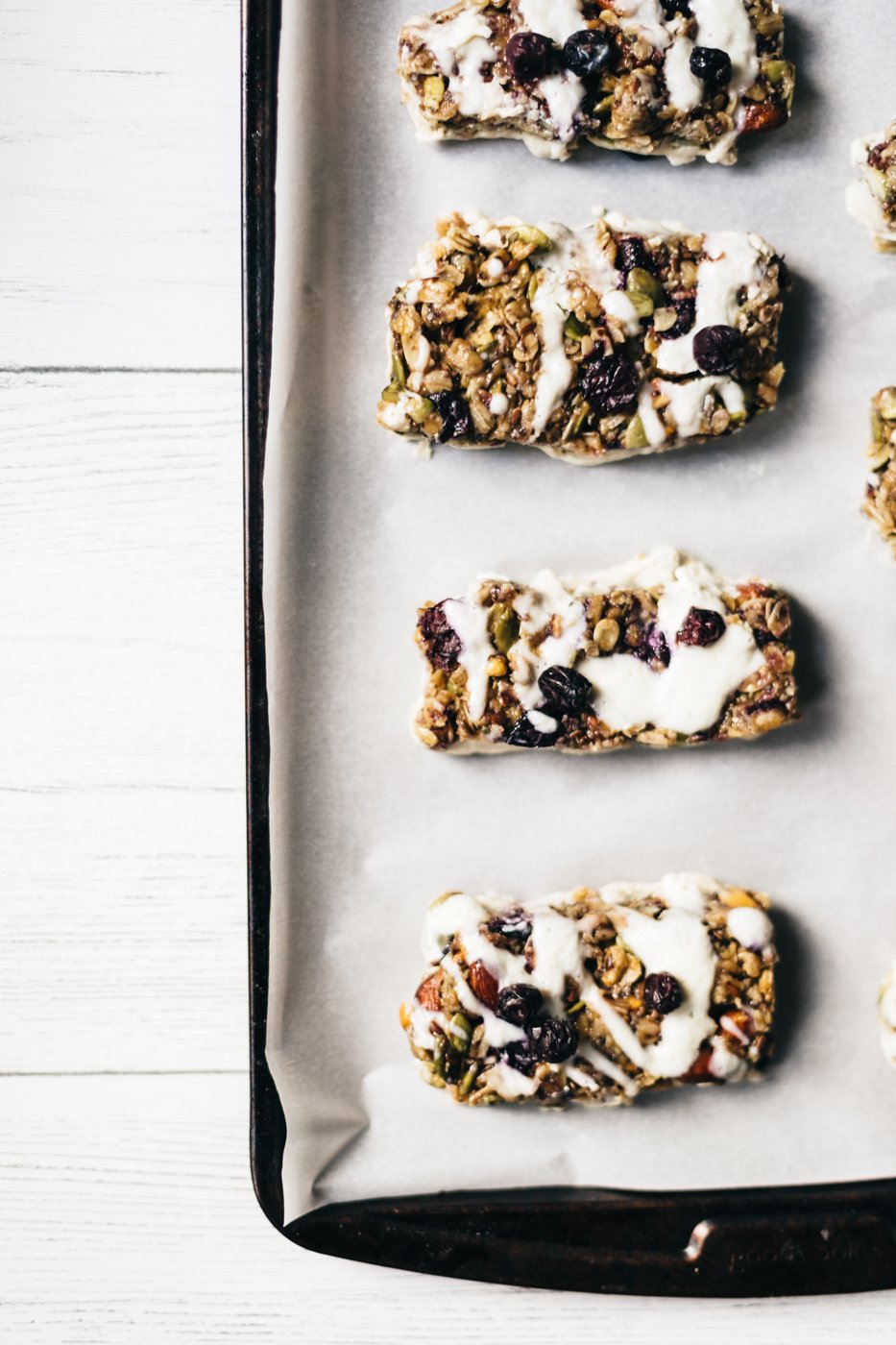 Training season is officially on in my home, and along with that comes its fair share of aches and pains. Chiefest of those, hunger pains directly after a run. Why? Because I'm the world's worst at coming home from a run and jumping straight into work. And obviously a glutton for punishment. No longer though! Today's recipe for Yogurt Covered Granola Bars are the perfect post-run solution.
Sure, they take a little bit of effort to whip up, but are they worth it? 100%. Delicious. Nutritious. AND way better way for you than the bars you'd pick up in the store. Why? Because they're not full of artificial sweeteners. Instead they're sweetened with honey. It's a win, win. I also promise that after your first couple of batches you'll be a pro and will be able to make these guys in your sleep.
The other pains come a few hours after the run. Usually whenever I'm getting up from my desk after my morning run. For those aches and pains I always reach for TYLENOL® 8 HR Muscle Aches & Pain, which I always pick up at my local Target. Why? Because with its 8 hours of relief I'm able to take control of my muscle pain and take back my day. Which as a self-employed fella is seriously important! Ain't nobody got time to be laid up in bed all day, especially with a calendar full of deadlines. Who's with me?!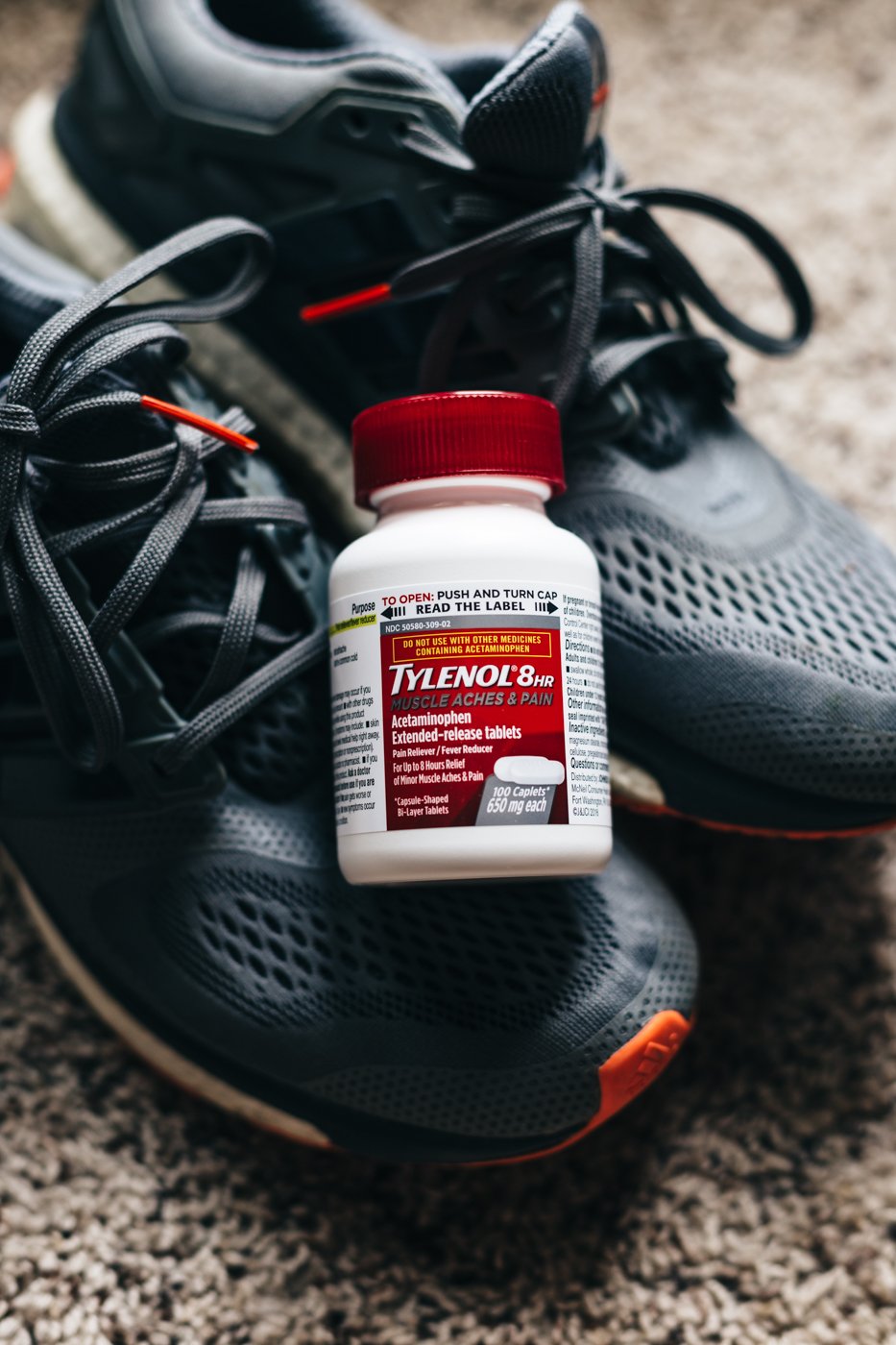 Now that I've got you all covered on both the food and pain relief front, let's talk about how you can combine the two to take your springtime activities to the next level. Obviously, proper nutrition is key this time of year. But everyone should also up their water intake this time of year as well. Why? Because we're sweating more, and we're more active. Not staying hydrated enough can actually lead to additional sore muscles and even more aches. And I know that none of y'all want that! But some days it's inevitable. Especially on those long run days. Which is every Saturday during warmer weather.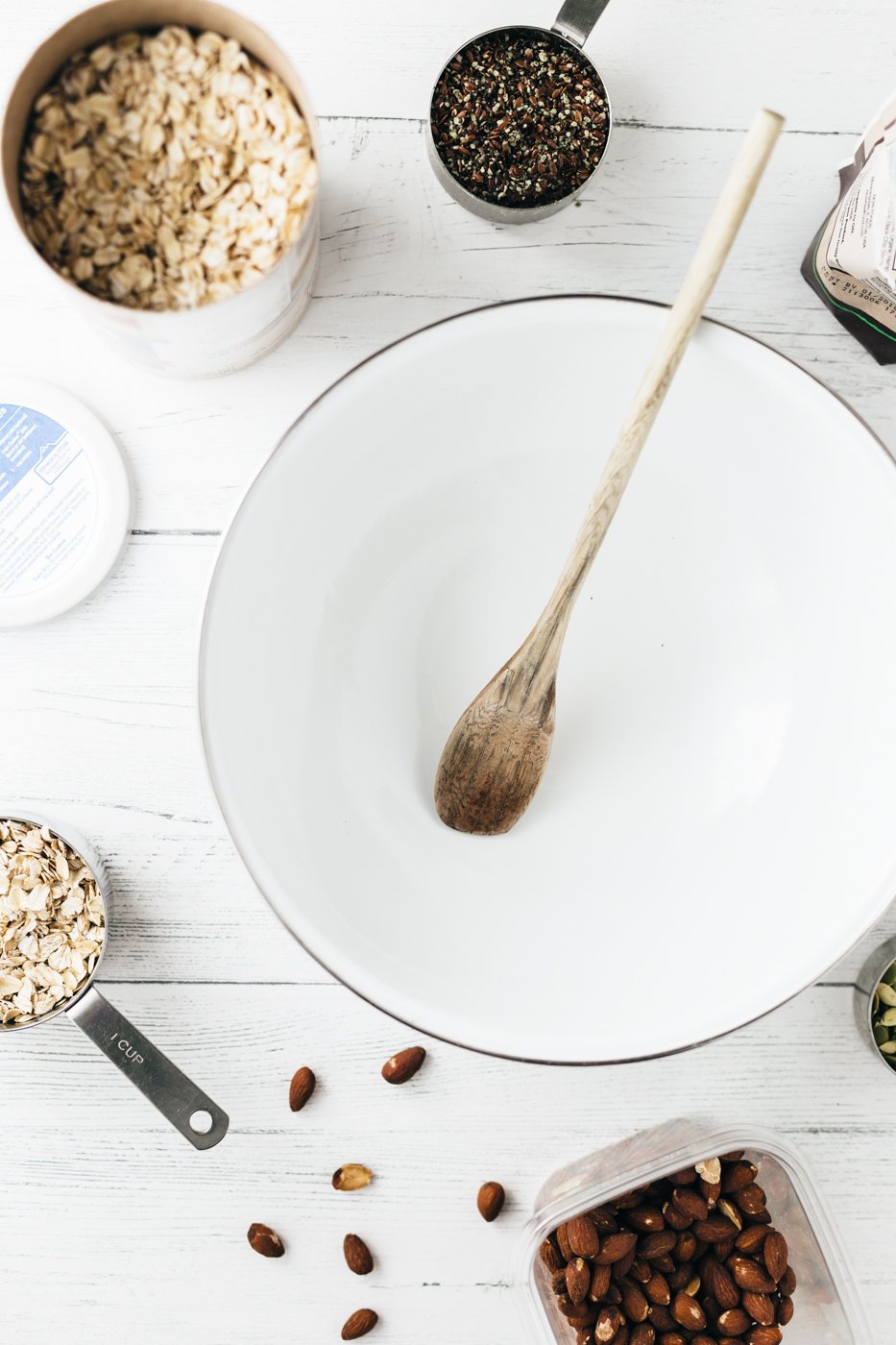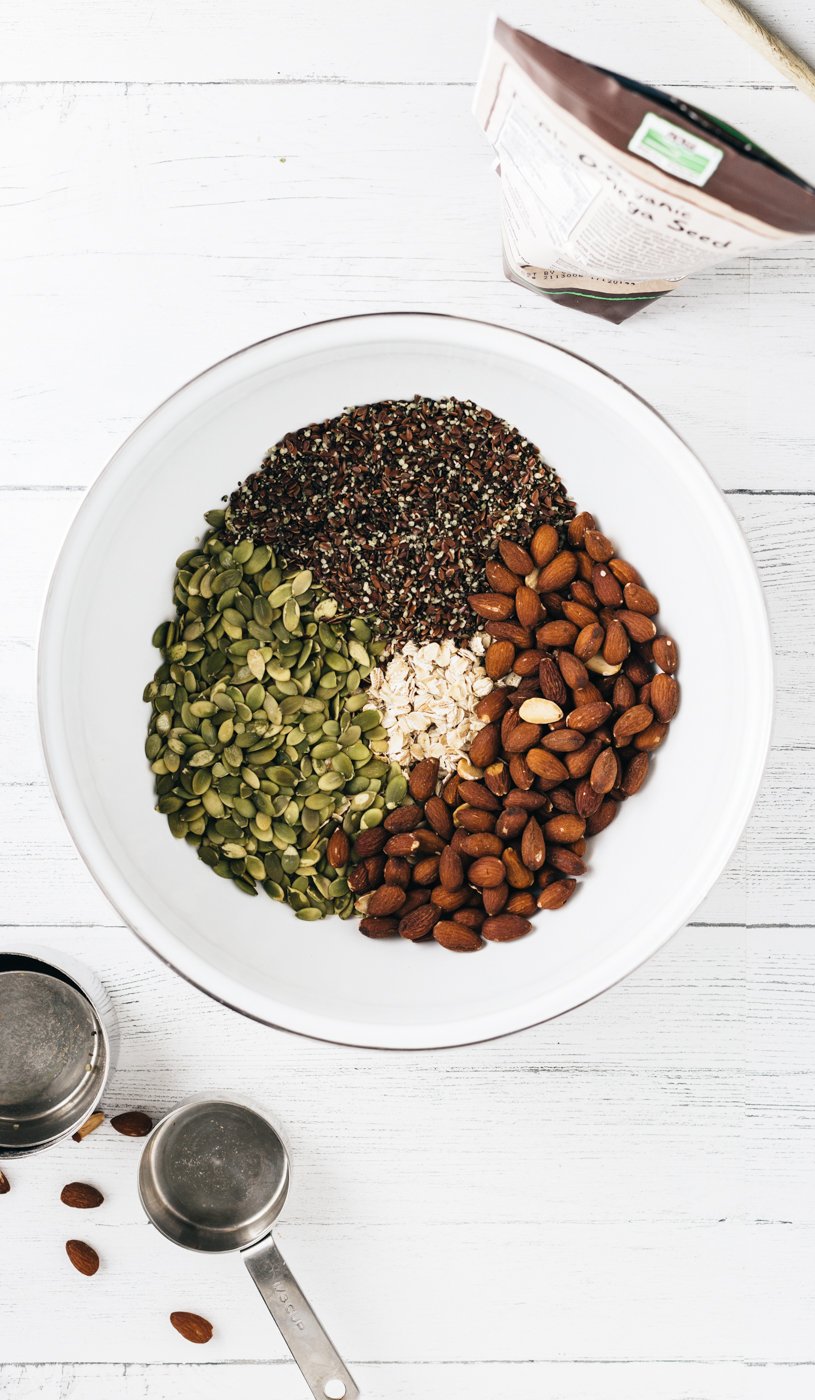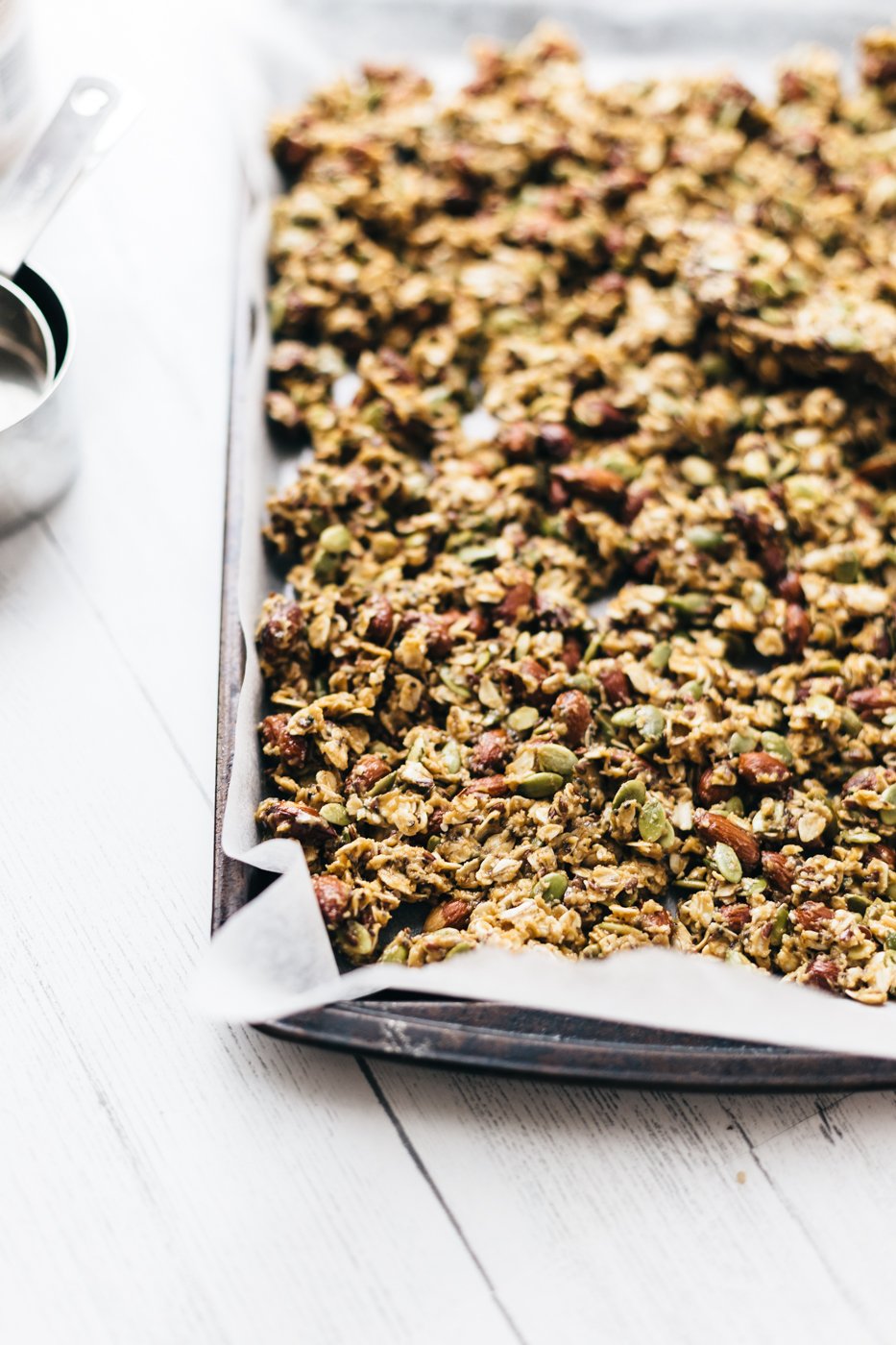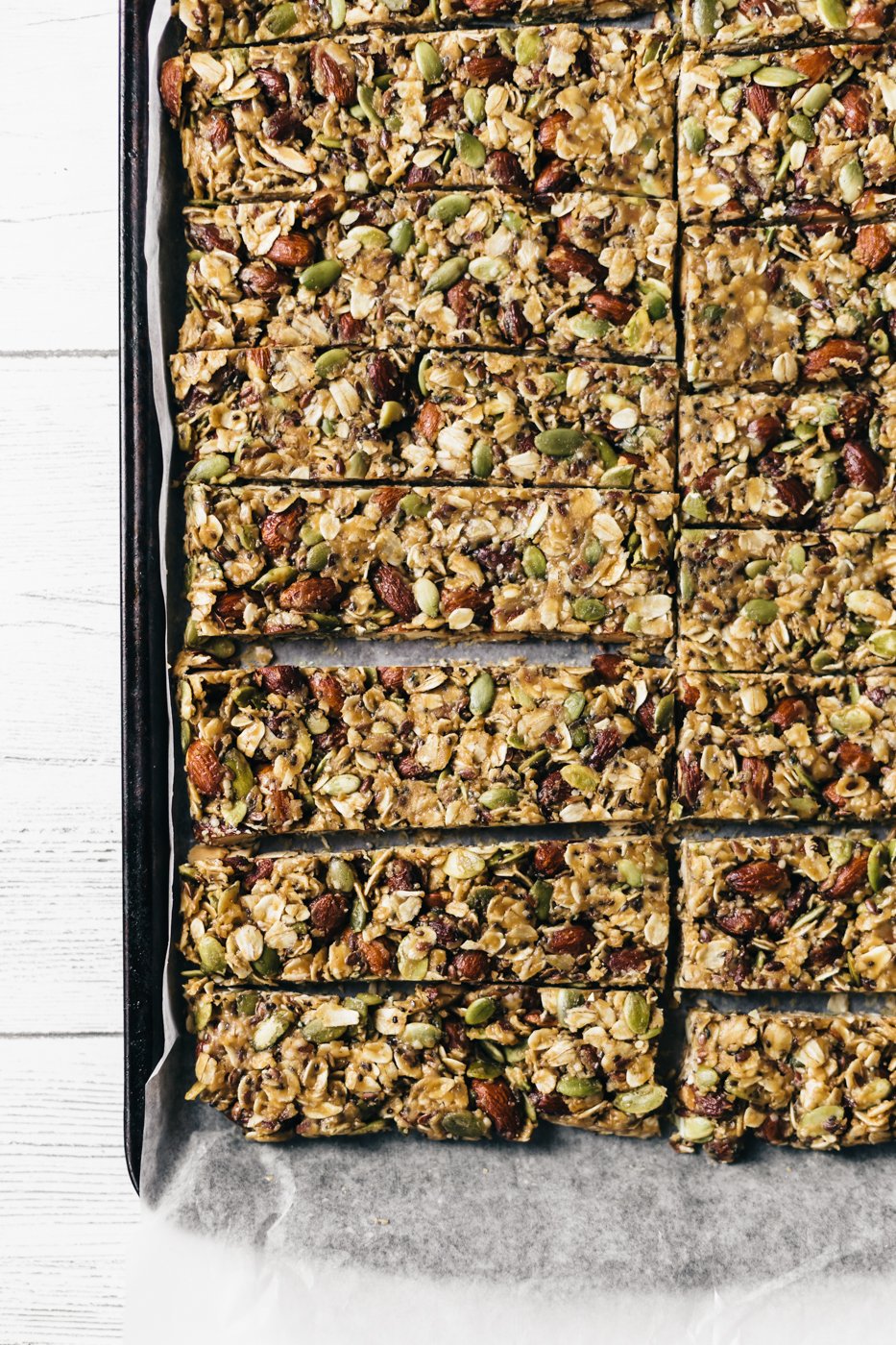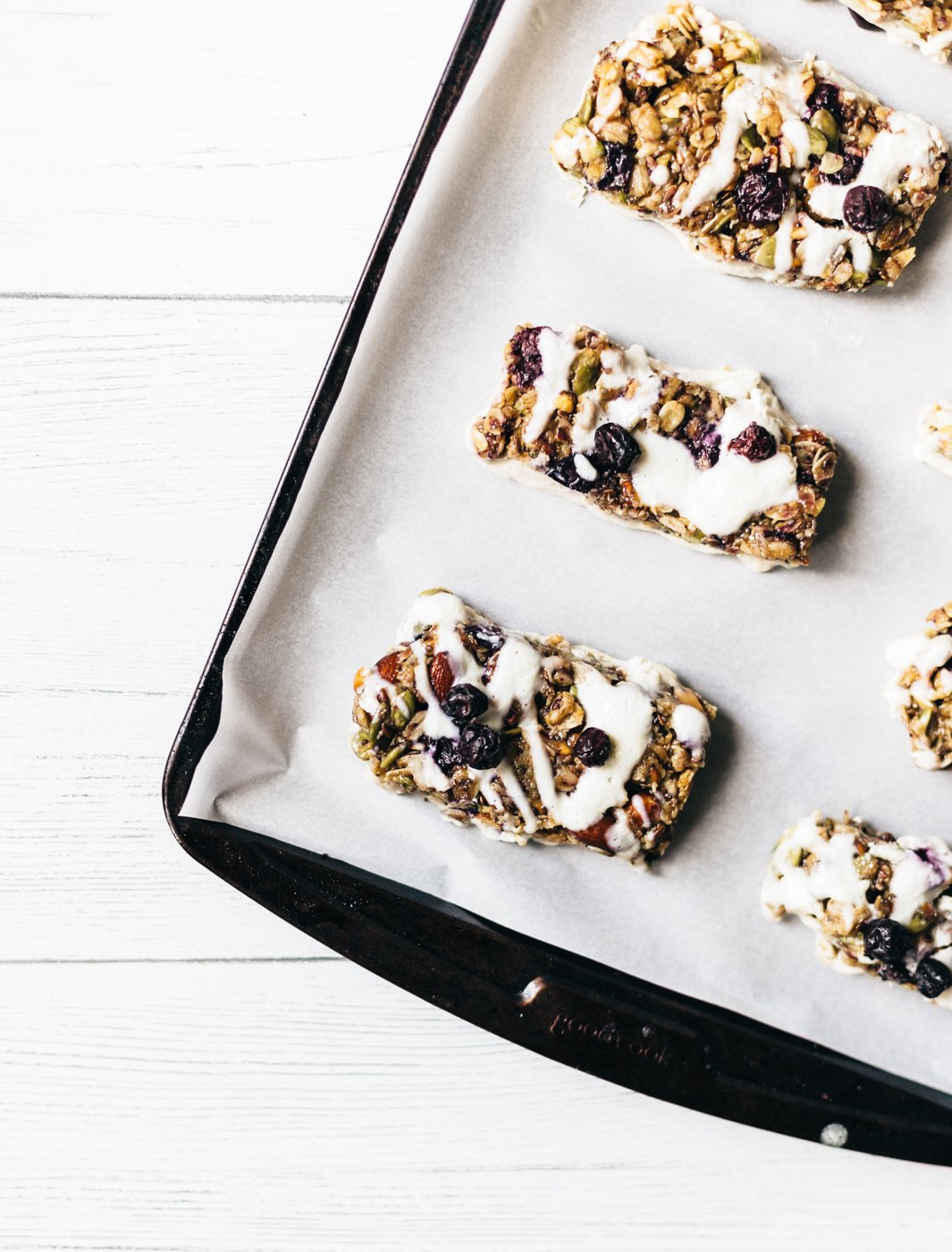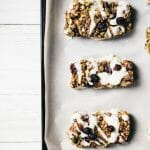 Yogurt Covered Granola Bars
---
Granola Bars
2 cups

rolled oats

1/2 cup

almonds

1/4 cup

flax and chia seed mix

1/2 cup

pumpkin seeds

1/2 cup

dried blueberries

1/2 cup

crunchy peanut butter

1/2 cup

honey

1 tbsp

. vanilla
Pinch of salt
Yogurt Covering
1/4 cup

plain greek yogurt

1 tbsp

. water

1 tsp

. gelatin

1 tsp

. vanilla

1 tbsp

. agave

2 cups

powdered sugar
---
Instructions
Combine all dry ingredients in large mixing bowl, stir to combine.
Heat peanut butter and honey over medium-low heat on the stove until smooth and blended, remove from heat, stir in vanilla, and pour over dry mixture.
Stir to combine, and then fold in dried blueberries.
Firmly press into wax paper lined baking sheet, place in freeze, and freeze for 2 hours.
Remove from freezer, cut into bars, and then freeze for another hour.
Yogurt Coating
Whisk together water and gelatin, allow to thicken for 5 minutes.
Microwave greek yogurt and agave for 30 seconds, stirring every 10 seconds, or until thinned out.
Combine yogurt mixture and gelatin mixture in medium sized mixing bowl.
Fold in powdered sugar, stir to combine.
Remove granola bars from freezer, dip in yogurt mixture, return to wax paper lined baking sheet upside down, repeat for remaining bars, and allow to dry.
Once completely dry, flip over, drizzle with remaining mixture, and then allow to completely dry again.

I am not a medical expert, and this post is not medical advice. Always seek the advice of your physician or other qualified health provider with any questions you may have regarding a medical condition. ©Johnson & Johnson Consumer Inc. 2017. The third party trademarks used herein are trademarks of their respective owners.