Compensation for this post was provided by Hornitos® via Mode Media, but as always all thoughts + opinions are my own. Thanks for continuing to support the brands that make this blog possible!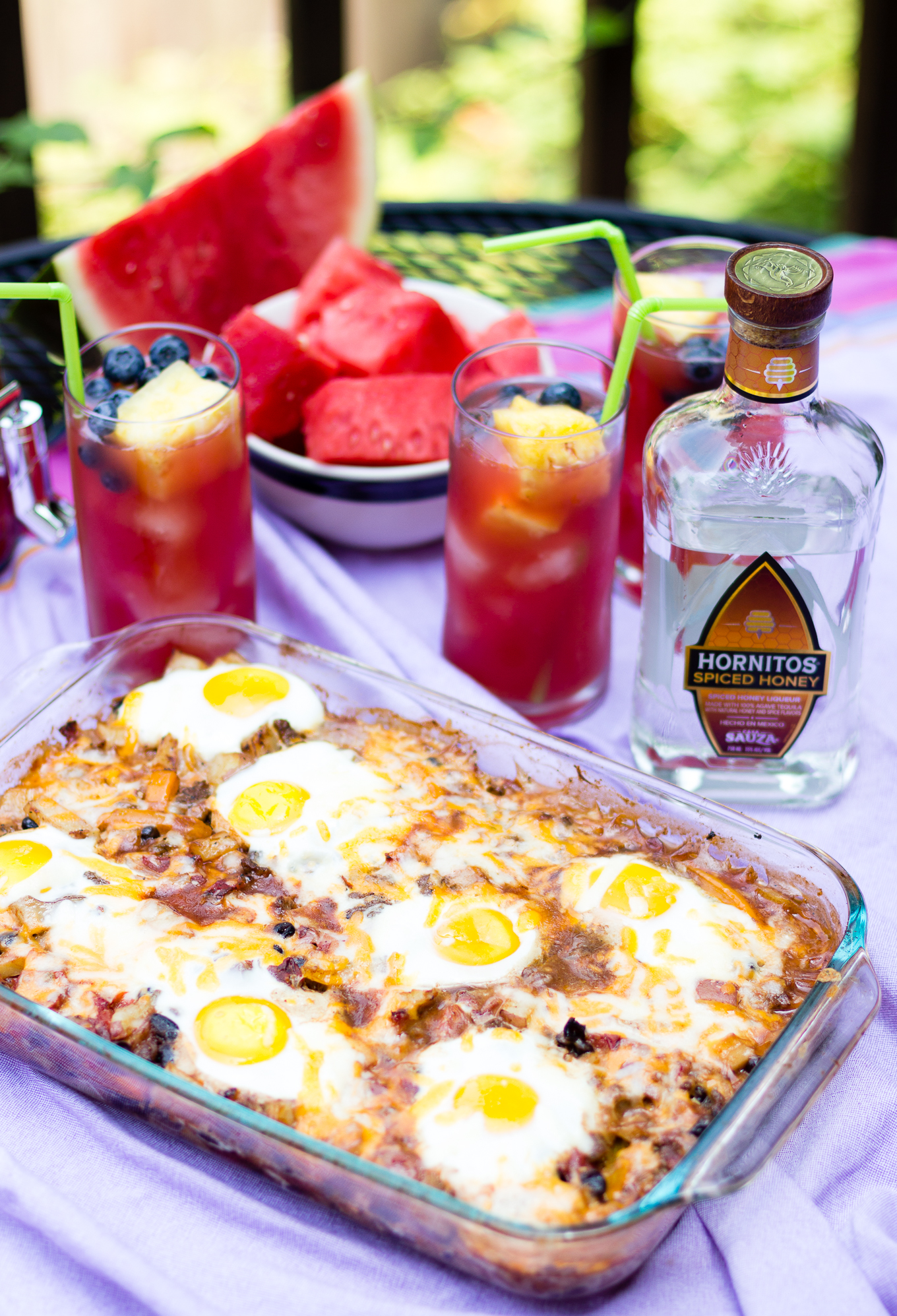 The last few weekends my downstairs neighbor, roommate, and I have been sprucing up our front and back yard spaces as we prepare to enjoy the last official month of summer and the cooler nights that are on their way, and what better way to break in our freshly spruced up back-porch than with a Tex-Mex Brunch complete with Watermelon "Bloody Marys". Don't get me wrong, I love traditional Bloody Marys just as much as the next guy, but after stumbling across Hornitos Tequila Spiced Honey, I knew I'd have to put a little bit of a twist on the classic recipe. Needless to say, they were a hit. What we had originally planned to be a few hours on the back porch turned into us spending the majority of the day out there, but no one was complaining.
They were surprisingly easy to make and were the perfect way to cool down on a warm summer's day because the only real grunt work went into slicing and dicing the watermelon, otherwise it was smooth sailing. Word to the wise: strain out the pulp from the watermelon before you begin making your drinks.
Watermelon "Bloody Marys"
Ingredients
2 oz. Hornitos® Tequila Spiced Honey
4 oz. Fresh Watermelon Juice
Blueberries
Cubed Pineapple
Instructions
Add ice to glass.
Pour 2 oz. of Hornitos® Tequila Spiced Honey + 4 oz. watermelon juice over ice and stir to combine.
Top with blueberries + pineapple and enjoy!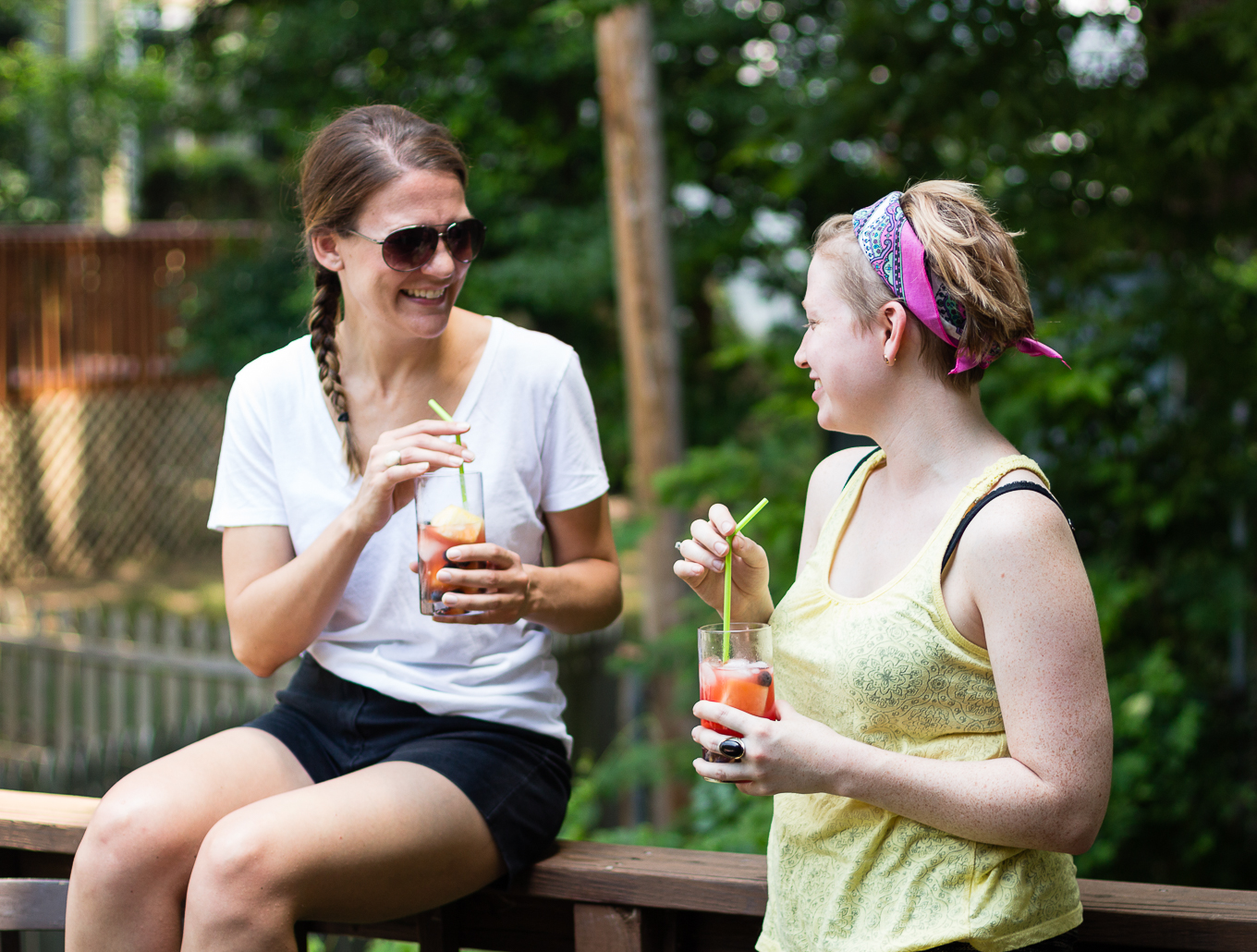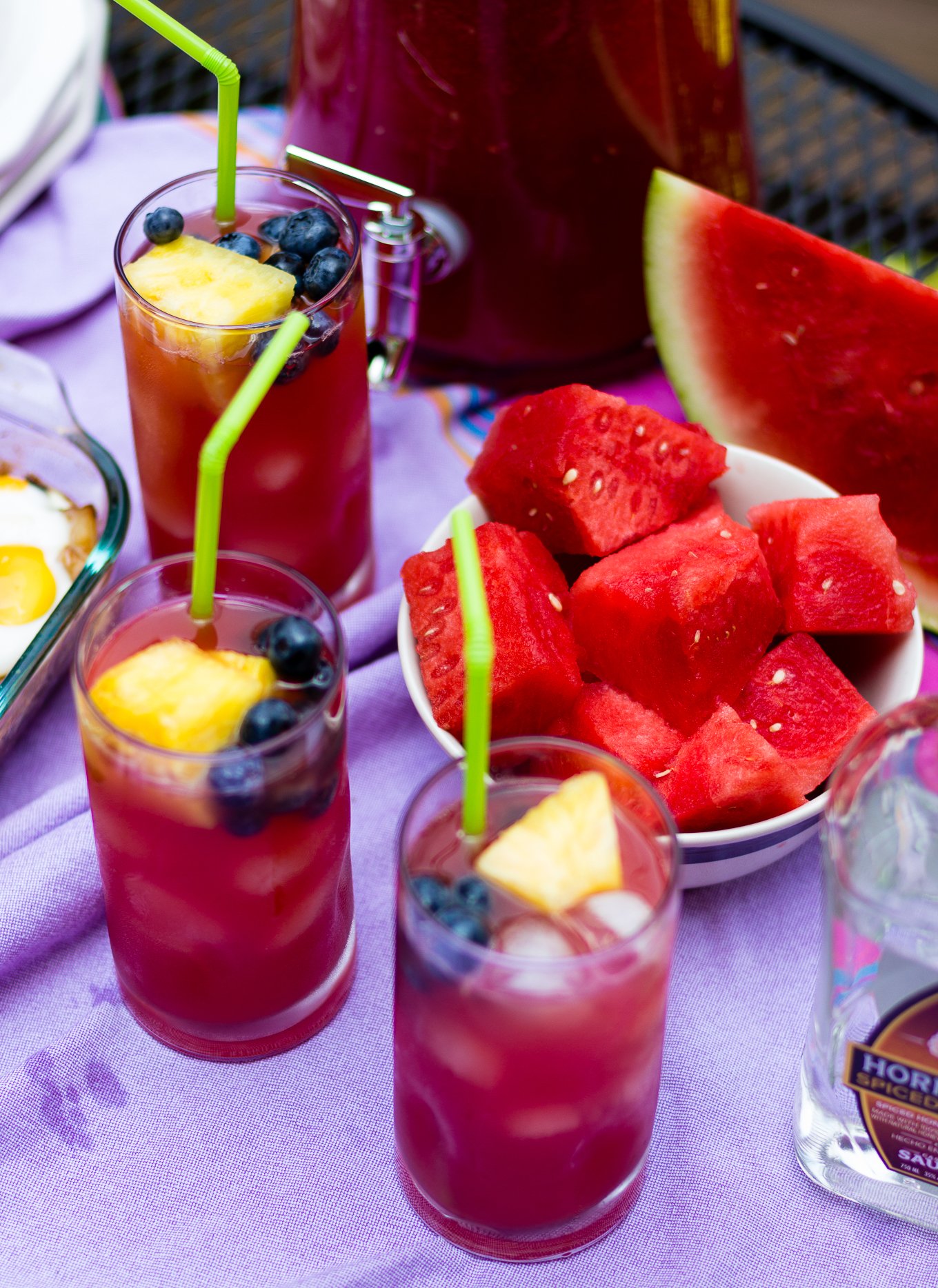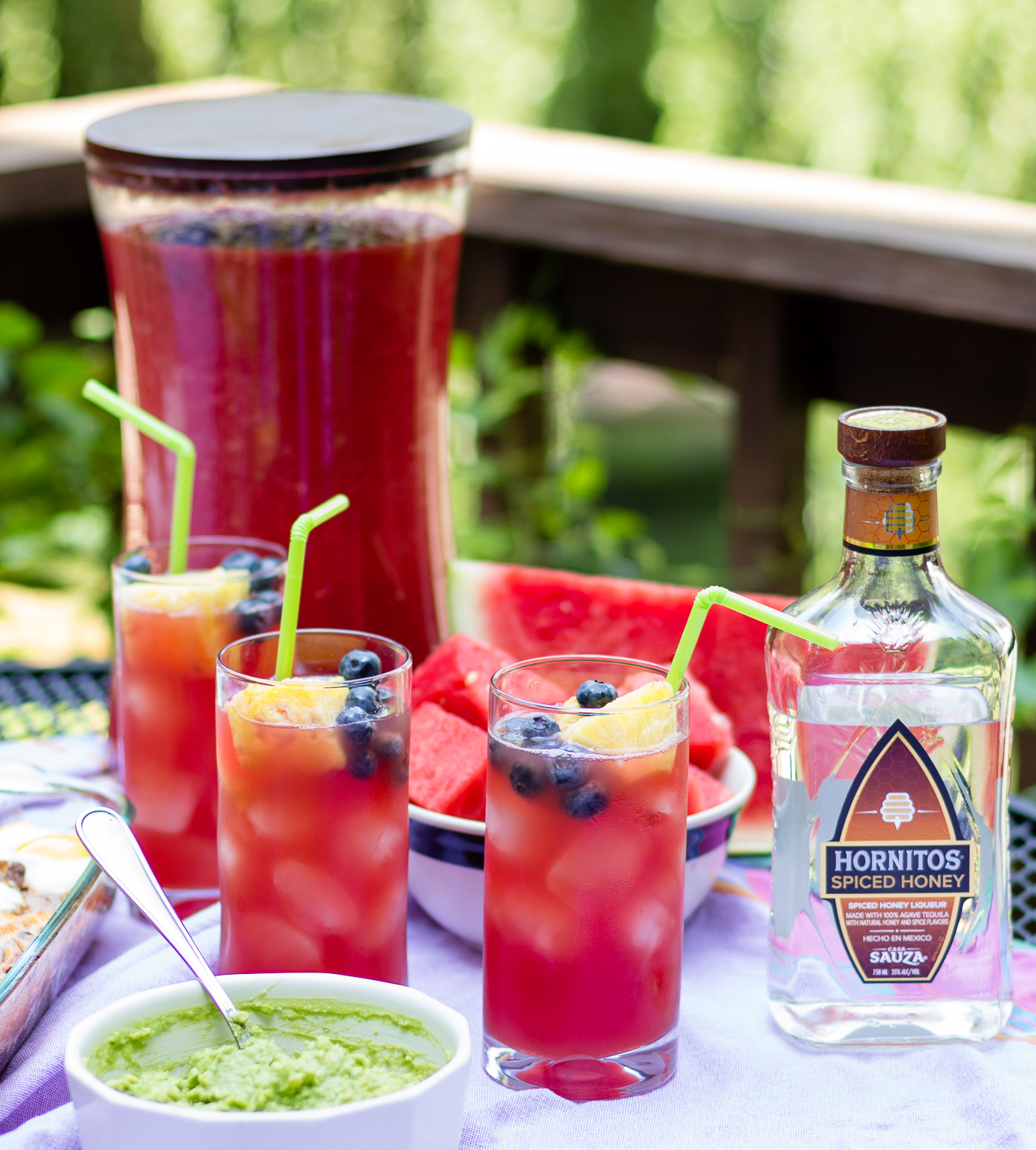 Hornitos® Tequila doesn't settle for the status quo but believes in taking experiences to the next level with 100% agave tequila. Learn more about what makes us Not Just Any Tequila at www.hornitostequila.com and follow us on Twitter at www.twitter.com/Hornitos.

Photos by Josh Johnson
Follow The Kentucky Gent on Follow