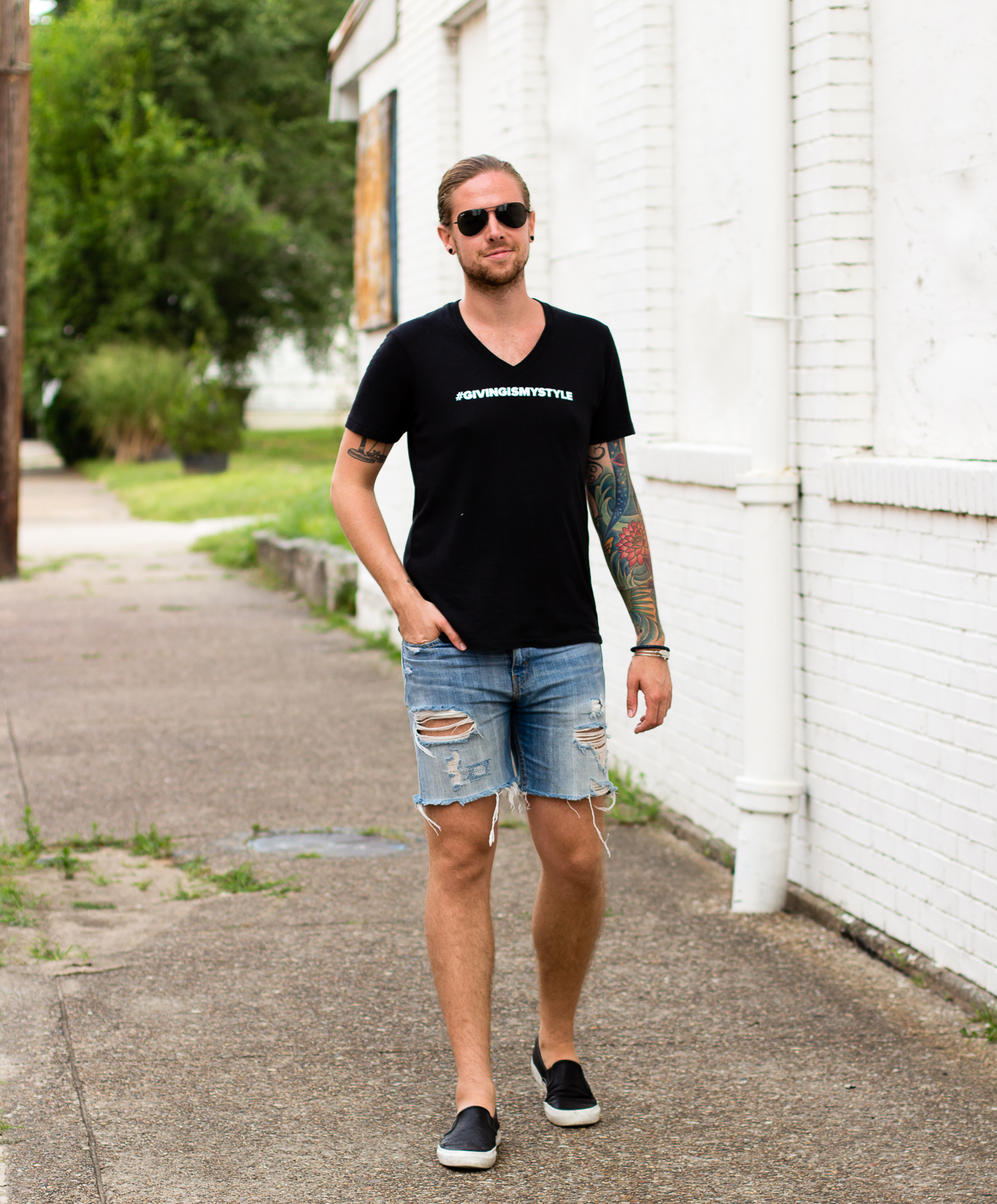 Ray-Ban Sunglasses | Paul Mitchell T-Shirt (similar here) | Levi's Denim Shorts | Alex and Ani Bracelets | Sperry Shoes (similar here)
Louisville is great for many reasons, and most of all it's great because of the people that call Louisville home, like Coleen and Maggie Clines of Anchal Project, and yesterday I got to see their last project DyeScape come to life.
DyeScape is a network of small-scale gardens that support the cultivation of dye plants for the purpose of natural textile production. The purpose of DyeScape is to provide an income stream for Louisville natives while supporting the local economy in Portland, a neighbor around town that's in desperate need of a little TLC.
If you're not familiar with Anchal Project, and all the amazing work that they're doing now is the perfect time to educate yourself. And can we talk about fitting this shirt from Paul Mitchell was for DyeScape's official launch party yesterday? Even if I do think that #GivingBackIsMyStyle would've been a little more appropriate.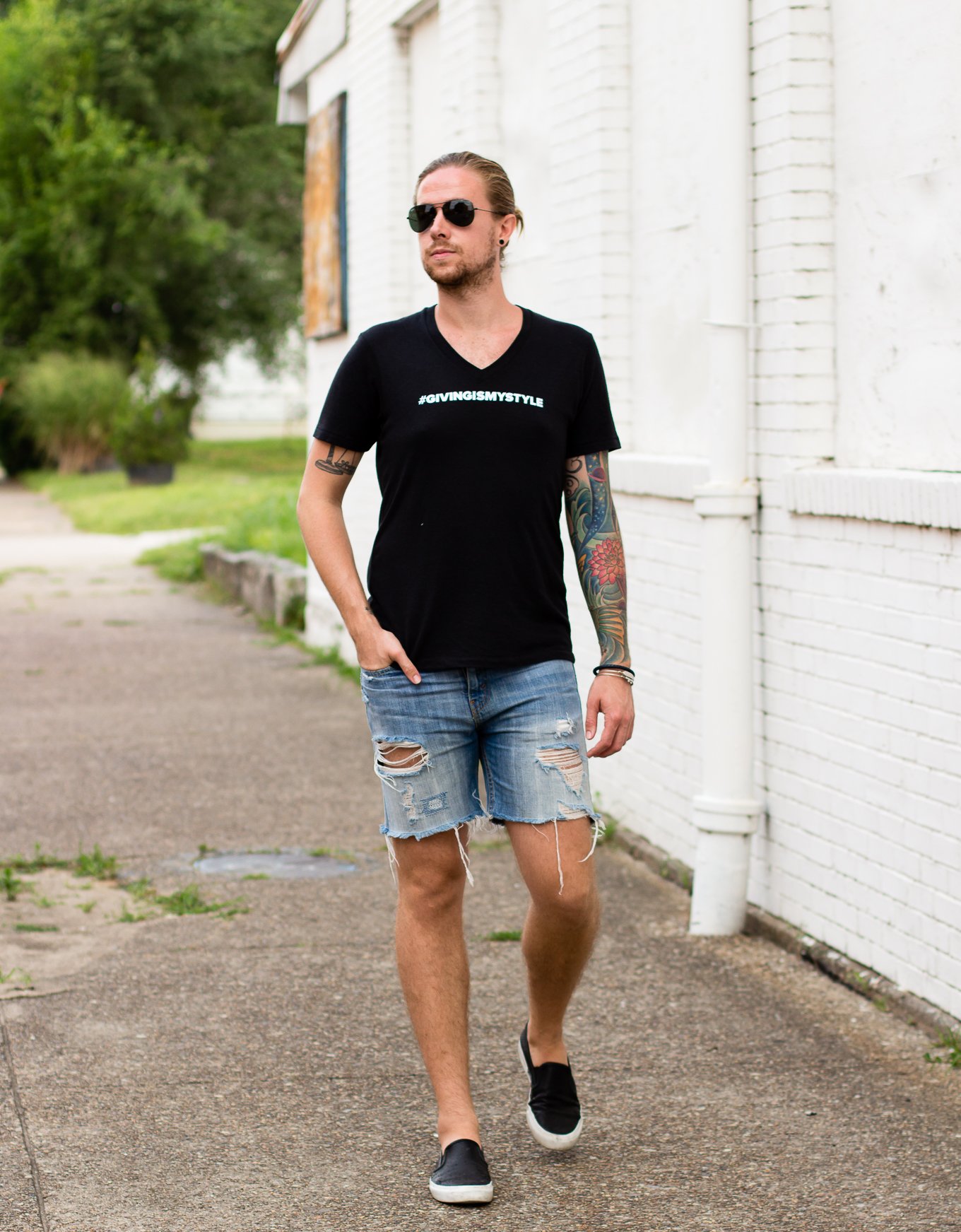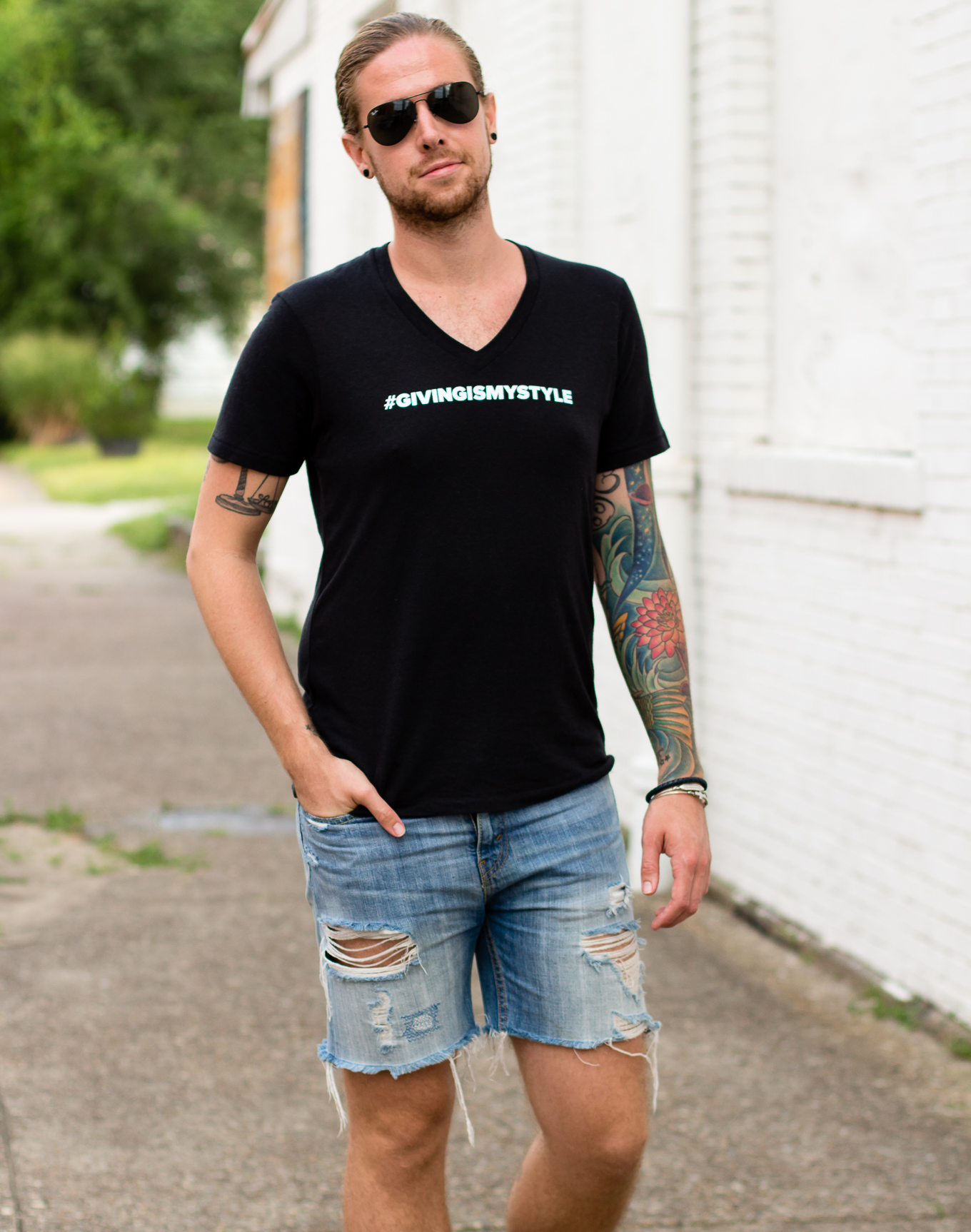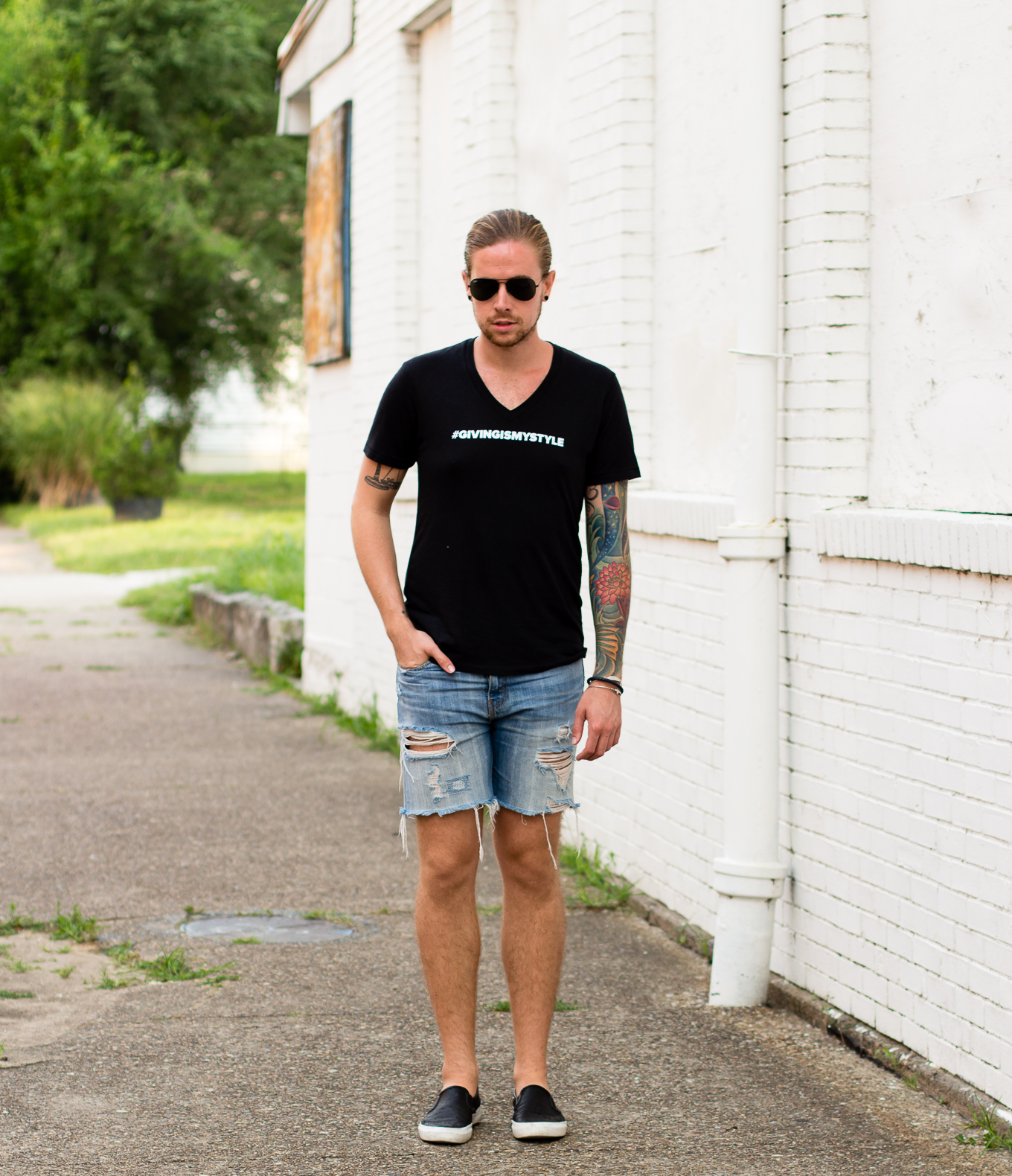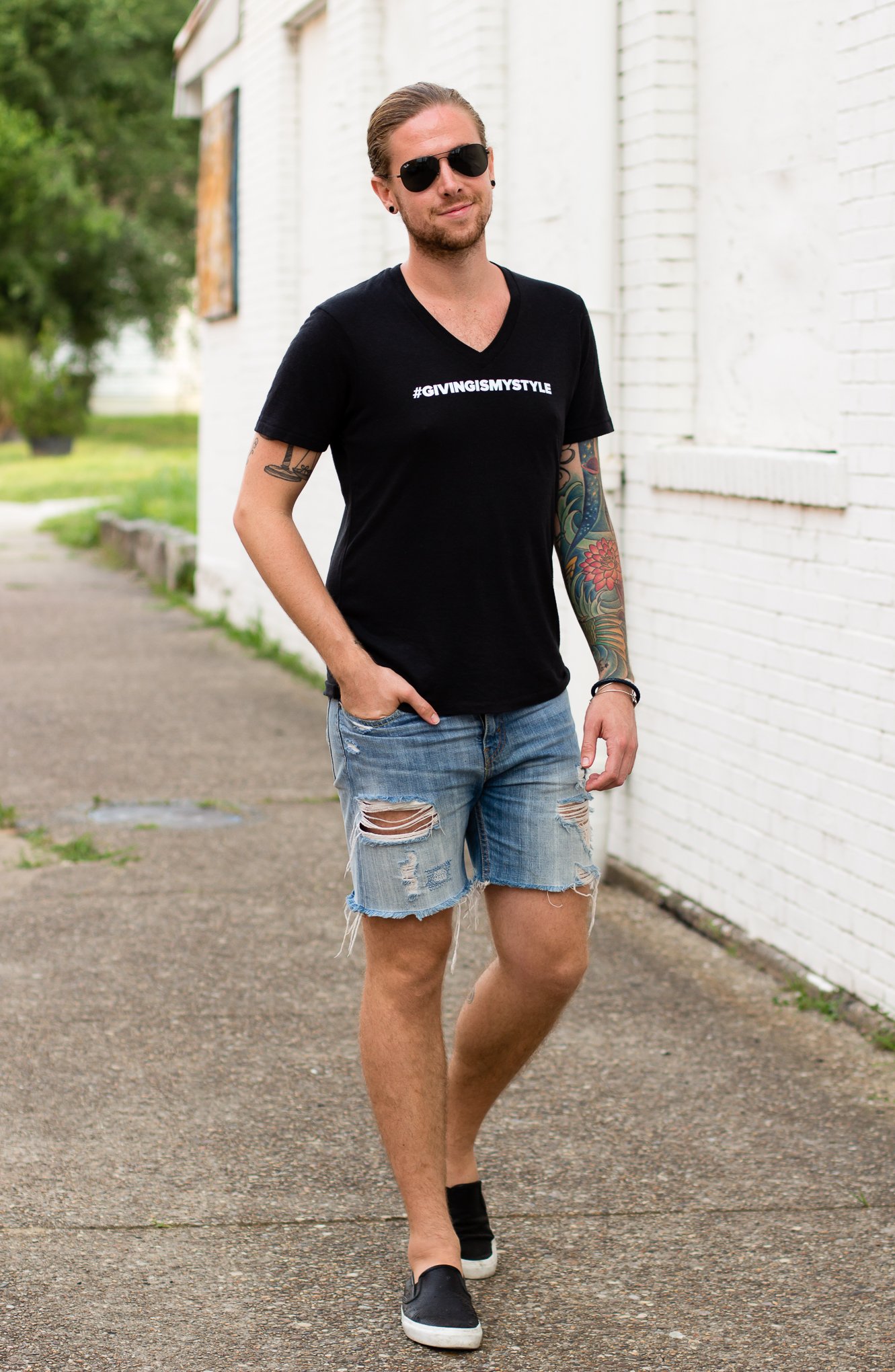 Photography by Josh Johnson
Follow The Kentucky Gent on Follow