This post is sponsored by Hornitos®, but, as always, all thoughts and opinions are my own. Thanks for continuing to support the brands that make this blog possible!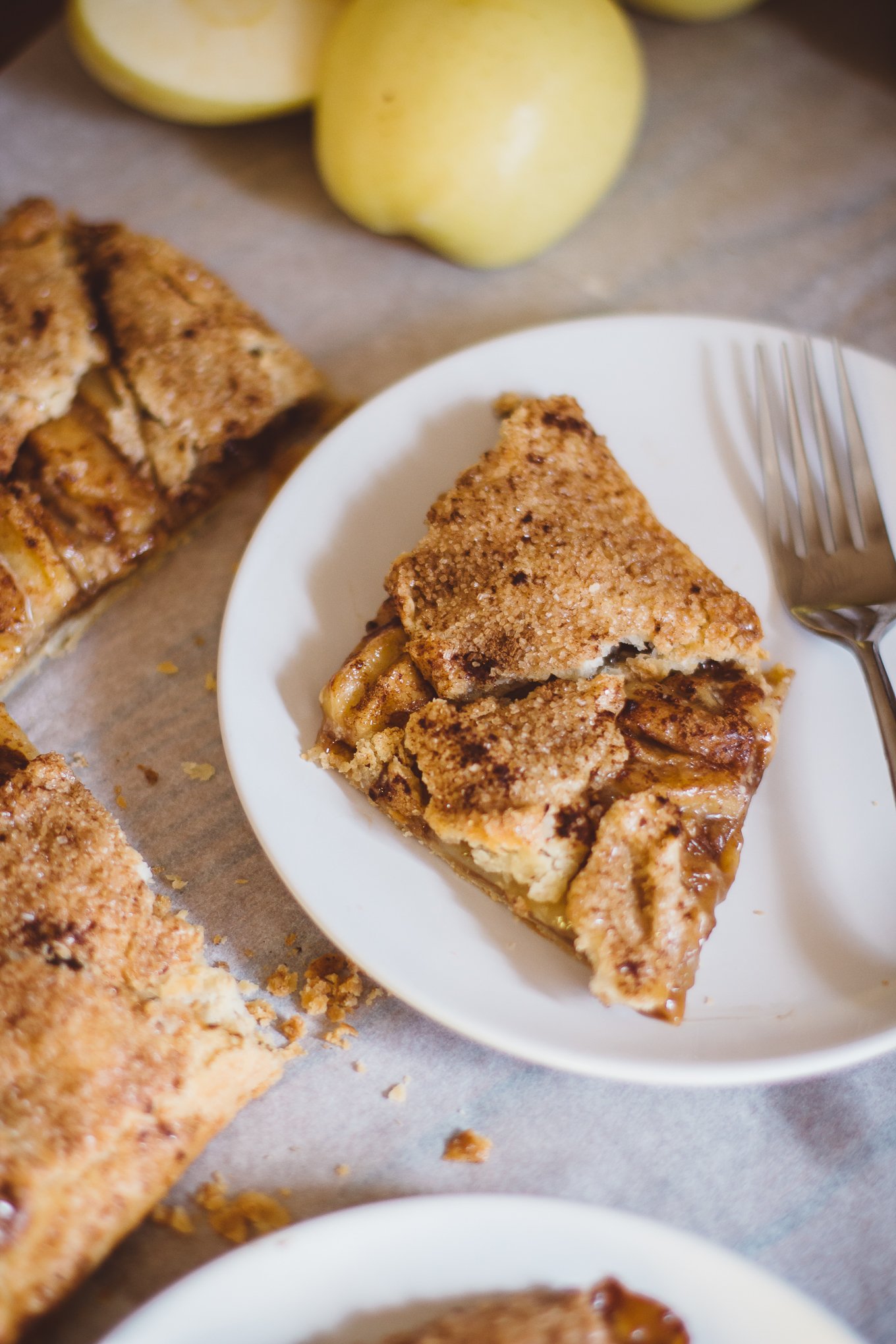 I can't believe Thanksgiving is already upon us, but here we are just a few weeks away from a holiday that we all look forward to. I won't lie: This is definitely going to be a different holiday season for my family, as it's the first without my grandma, but luckily her legacy lives on in the rest of us and in today's Tequila Apple Galette.
Whenever I think about Thanksgiving, I remember all the hours my grandma spent in the kitchen cooking and baking. She'd make homemade noodles (something I've still never mastered), oodles of fudge, and more than enough apple pie to go around. I tried my hand at fudge last year, and this year I'm trying my hand at apple pie—but with a twist. That twist includes Hornitos® Black Barrel tequila and a free-form pie versus the traditional pie shape my grandma used to bake. I think she'd approve.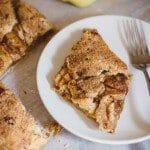 Tequila Apple Galette
---
Galette
1 ½ cups

all-purpose flour

1

stick +

1 tablespoon

butter, cold

1 tablespoon

cornstarch

¼ teaspoon

kosher salt

1

egg

1 teaspoon

apple cider vinegar

1 tablespoon

water, cold
Filling
2

large Golden Delicious apples, peeled and cut into

1

-inch pieces

3 tablespoons

dark brown sugar

1 teaspoon

cinnamon

2 tablespoons

Hornitos® Black Barrel tequila

1 tablespoon

fresh lemon juice

1 teaspoon

cornstarch

1 tablespoon

heavy cream
---
Instructions
Combine the flour, cornstarch, and salt in a food processor. Pulse to combine. Cut the cold butter into rough ½-inch cubes. Scatter on top of the flour and pulse just a couple times to evenly disperse the butter.
In a small bowl, stir together the egg, vinegar, and water. While streaming the liquids in, pulse the machine. The dough will appear very crumbly. Once the liquid has been incorporated, squeeze the mixture in your hands; if it holds together, you are set. If not, sprinkle with a few more drops of water and pulse a couple more times.
Dump out the dough and form into a rough disc. Wrap in plastic wrap and chill in the fridge for at least 30 minutes.
While dough is chilling, peel and slice apples into 1-inch pieces, place in large bowl, and toss with lemon juice.
In smaller bowl, combine dark brown sugar, cinnamon, and cornstarch, and whisk to combine. Add tequila and stir until combined completely.
Pour sugar mixture over apples and use your hands to coat thoroughly.
Pre-heat the oven to 385.
Roll out the dough to ¼-inch thickness. Place the dough on a parchment-lined sheet tray. Arrange the apples in the center of your dough, leaving 1 ½ inches surrounding the apples, and fold this up on top of them, pleating as you fold so it securely encases the fruit.
Brush the top of the crust with cream and sprinkle with brown sugar over the crust and the fruit.
Chill the galette in the freezer for 15 minutes before baking. Bake for 45 minutes to 1 hour.
Notes
If the crust starts to color too quickly before the juices have begun to boil, then simply turn the oven down to 350. You will be able to tell your pie is done when the crust is a deep golden color and the juices have bubbled and look thicker than boiling water and more like bubbling jam.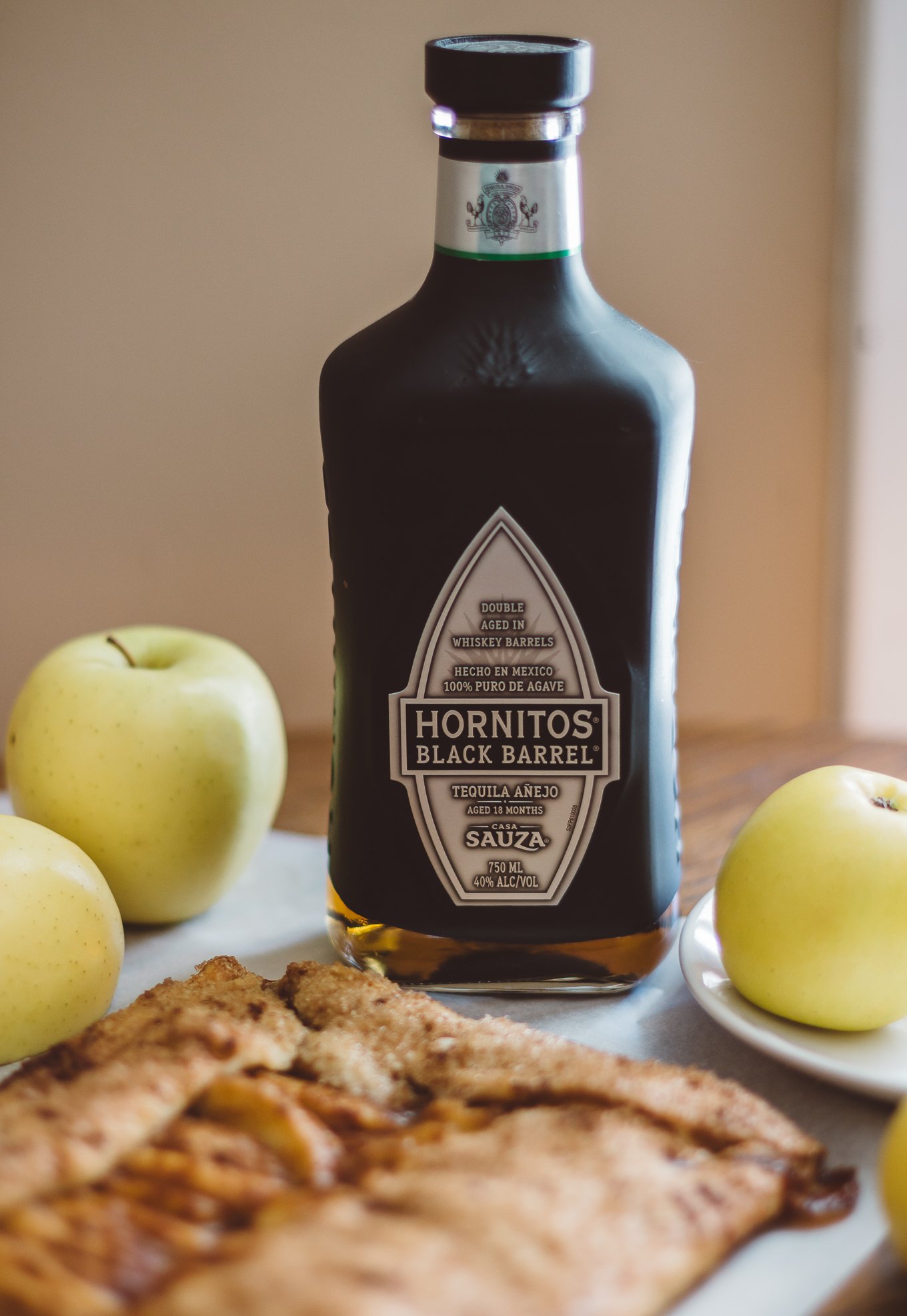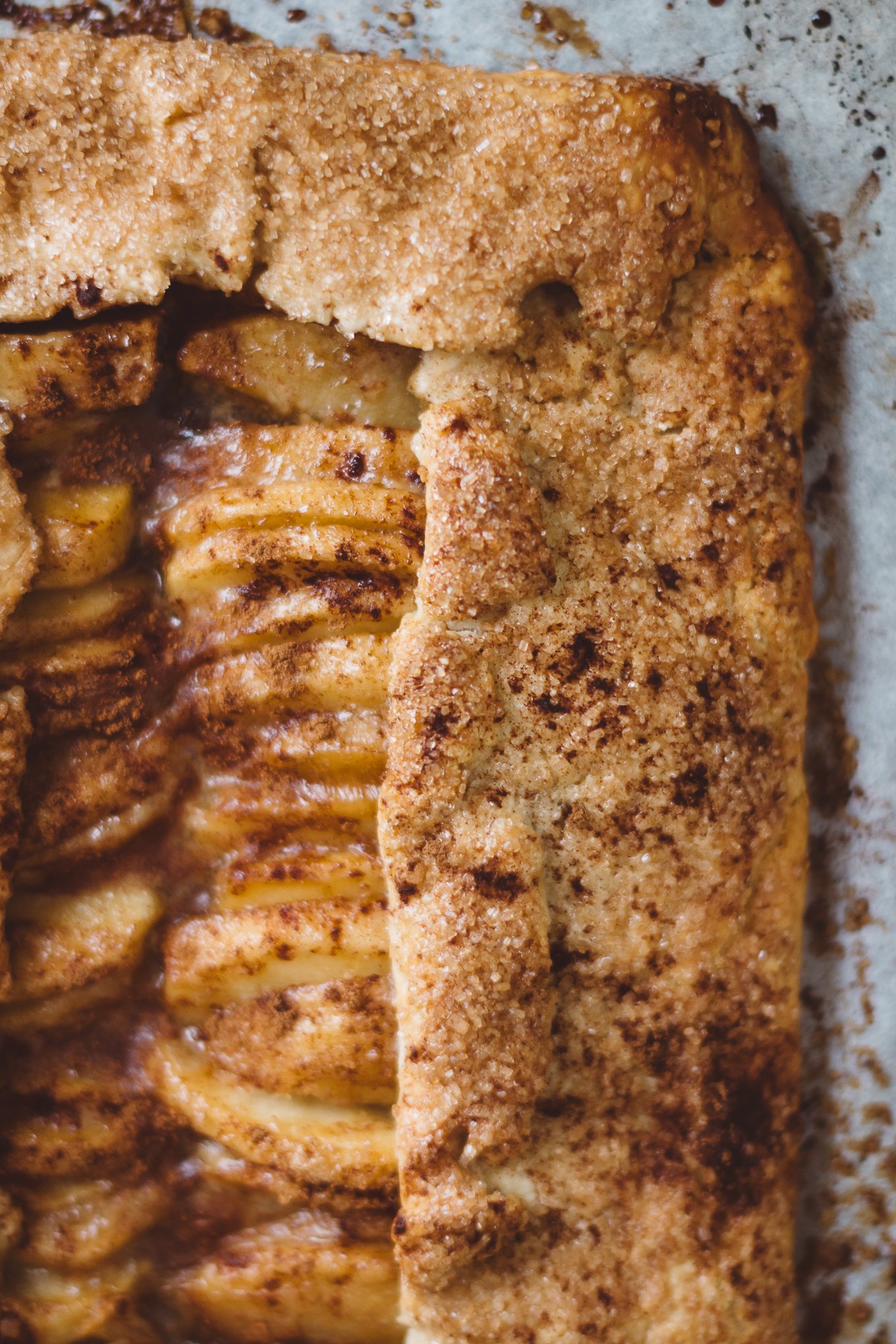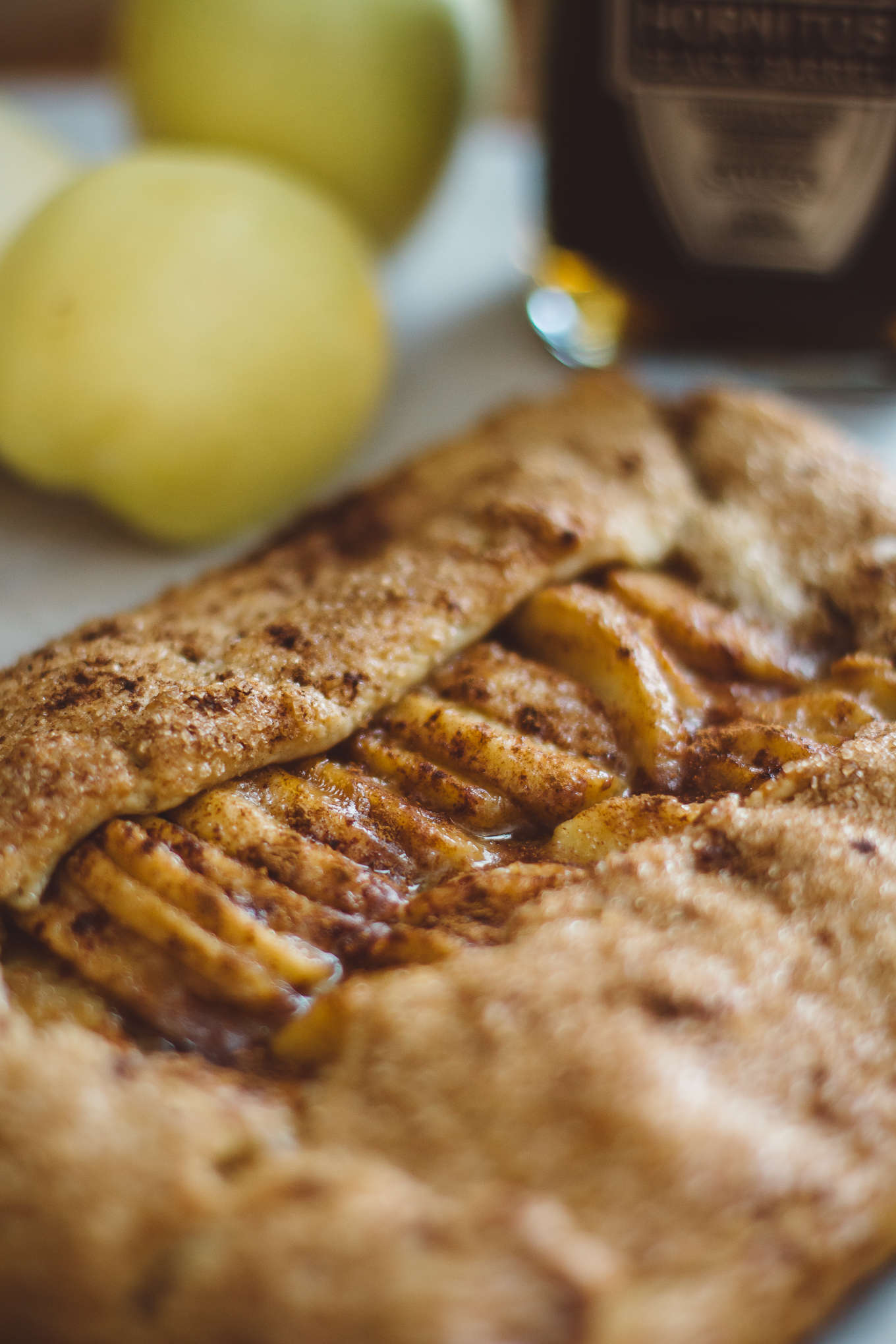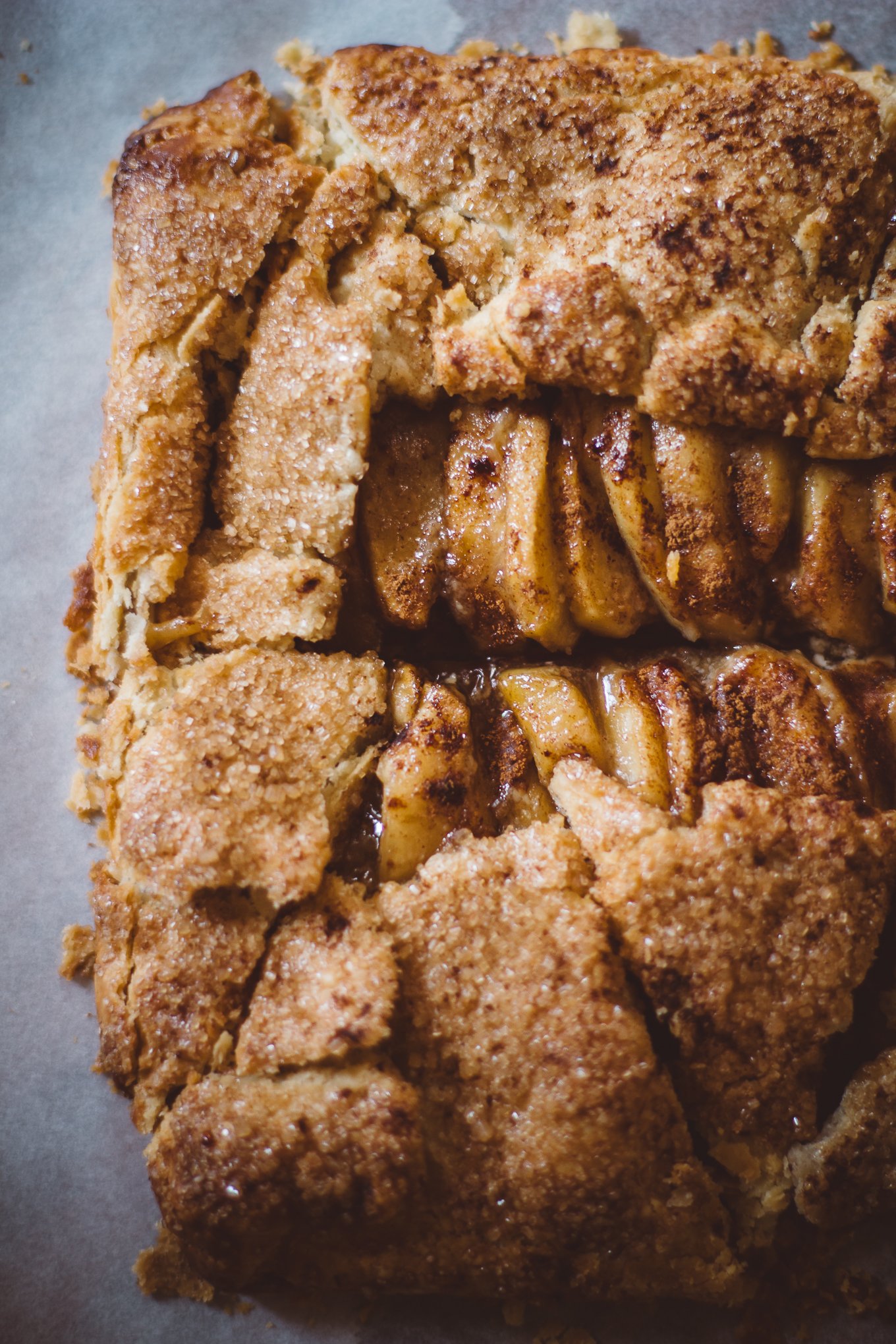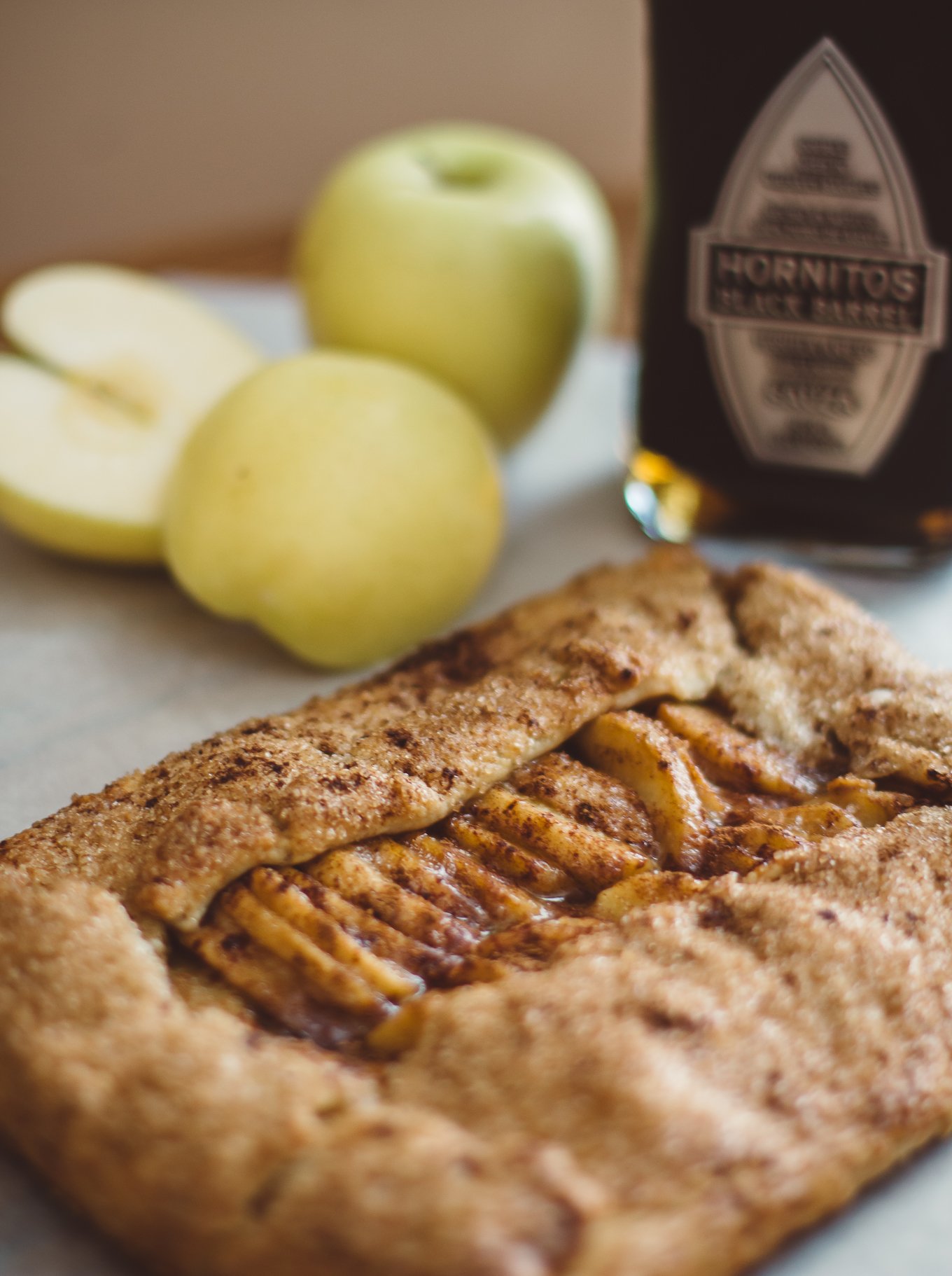 Hornitos® Tequila doesn't settle for the status quo but believes in taking experiences to the next level with 100% agave tequila. Learn more about what makes us not just any tequila at www.hornitostequila.com and follow us on Twitter at www.twitter.com/Hornitos.