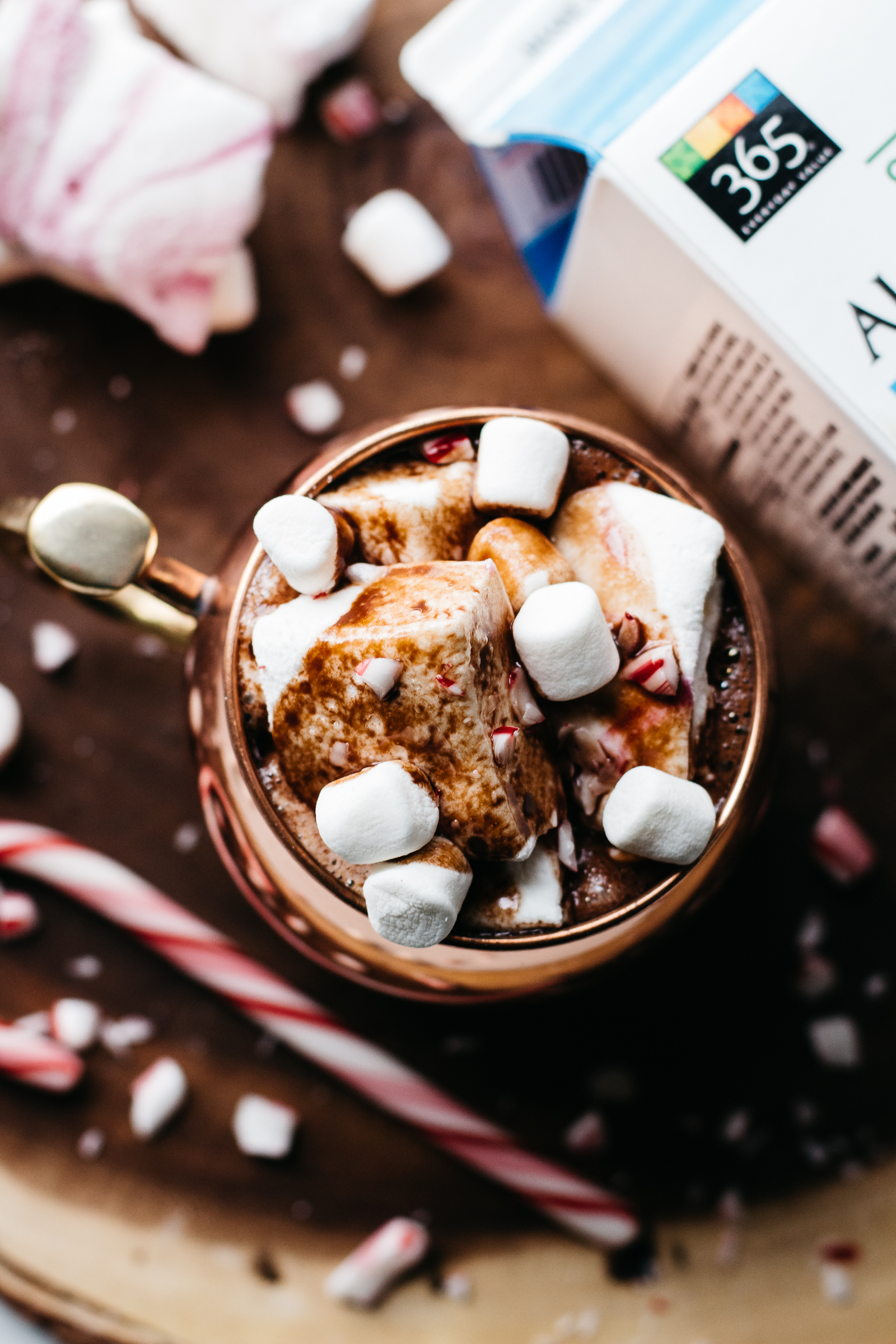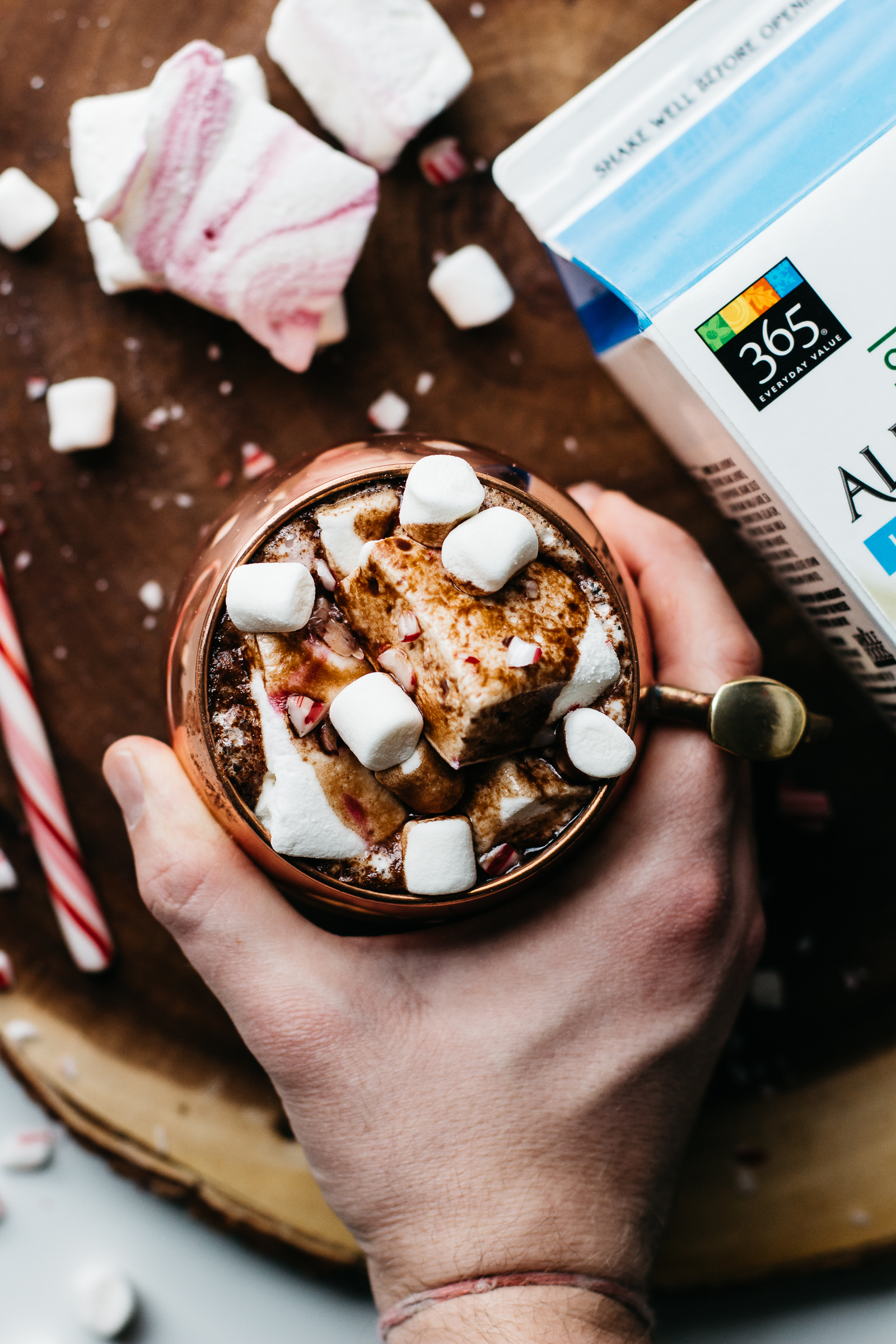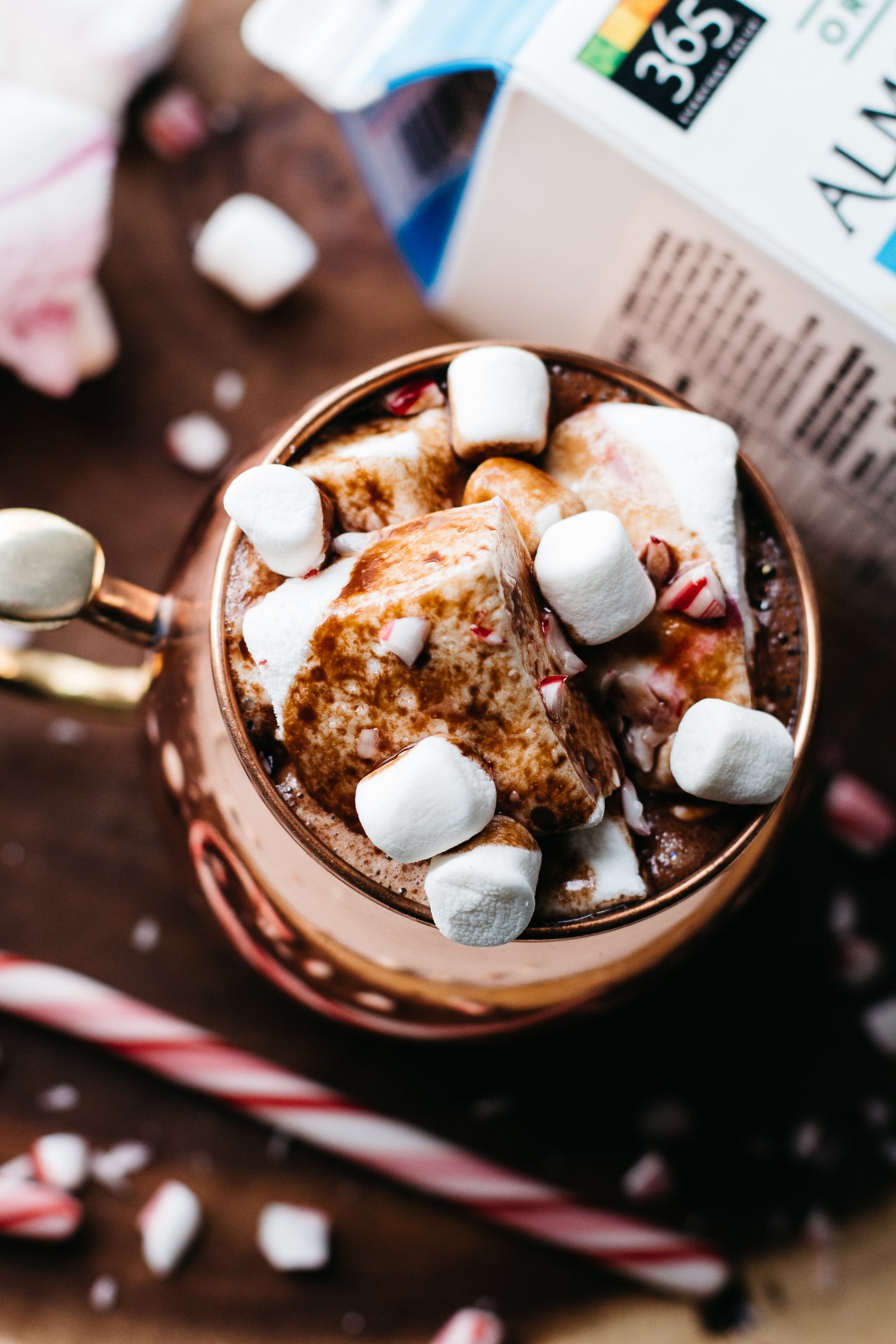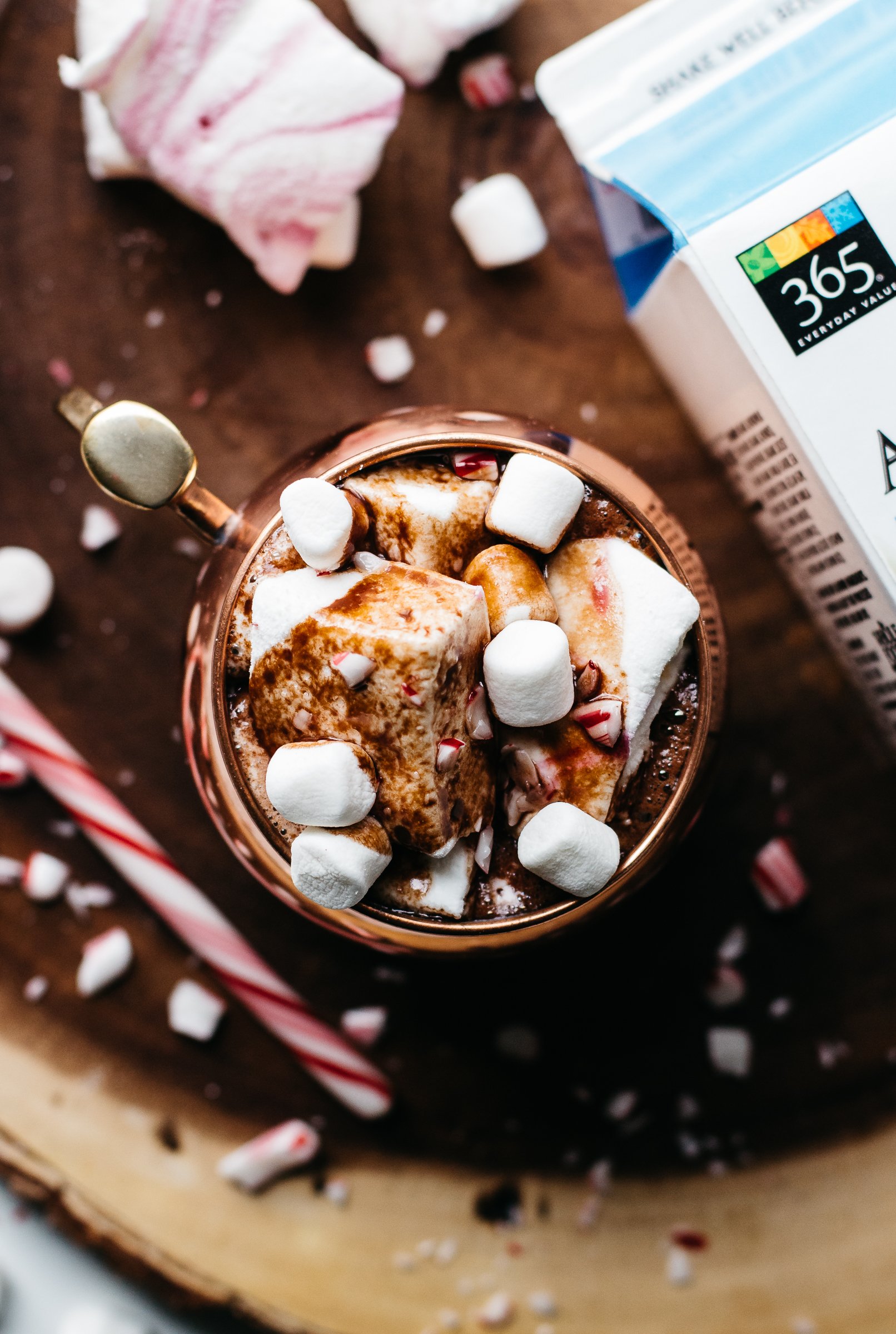 Lemme start my saying real quick that I saw Rogue One last night, and it's everything I hoped it would be and more. I was honestly (and for good reason) slightly concerned that this movie would be a total fuck up. All eyes on you Episodes 1, 2, & 3, but I'm happy to report that I may have (totally) liked it more than Force Awakens.
The cast, the scenery, the action, and a new spin on a classic storyline, that we all know and love, drew me in and had me on the edge of my seat for the entire length of the movie. I may have even shed a tear once or twice. Yes, it's that good. And yes, you need to go see it this weekend. If you're in the Louisville area and need someone to go with you, get at your boy. I'll be seeing it at least 5 more times in theaters.
But anyways.. onto Peppermint Hot Cocoa. I teamed up with Whole Foods this year to share some of my holiday traditions over on Instagram. My grandma and mom passed down several traditions over the years, mostly to do with good food. Because in the South nothing brings the family together quite like food. Sound like your family? Then share yours by tagging #MyHolidayTradish on social media. I can't wait to see what you all create!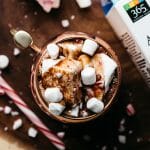 Peppermint Hot Cocoa
---
2 cups

almond milk

1/2 cup

cocoa powder

1/2 cup

sugar

1/4 cup

finely chopped chocolate
Pinch of salt
---
Instructions
Bring almond milk to boil, allow to cool for 3-4 minutes.
Whisk in remaining ingredients until thoroughly combined and chocolate is melted.
Pour into mug, top with marshmallows, and enjoy!
Food Photography by Josh Johnson
Before you go.. Like what you see?