Disclosure: This post is sponsored by Nautica, but as always, all thoughts and opinions are my own.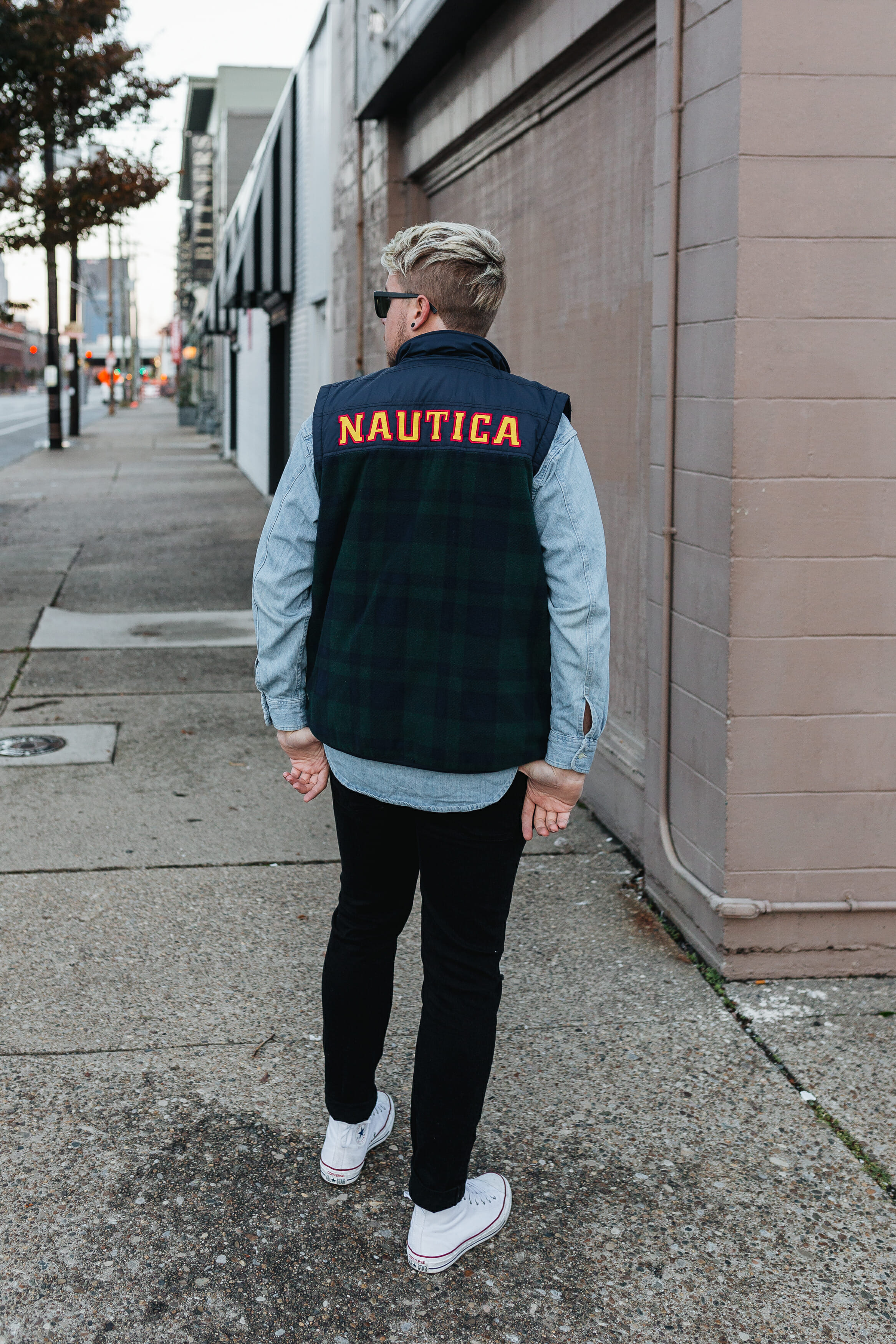 Well, here in Kentucky we skipped straight through to winter bypassing my favorite season – fall. To say I find it a bummer would be an understatement, BUT after all, a layer is a layer. So, I'm not complaining too much. Also, I'd much rather have to put on an extra layer or two than be swimming in my sweat as soon as I walk out the door. Who's with me?
To gear up for the cooler temps ahead I've started to pull out the coats from the back of the closet and add in additional layering pieces like this puffer vest from Nautica. Best part about this puffer vest? It's from their latest collection that premiered at NYFWM, AND it's part of their collaboration with Lil Yachty!
This entire collection is inspired by his favorite vintage Nautica styles, and it's giving me all the 90s vibes – something that I couldn't be happier about. Paired with a good pair of black skinnies, white hi-tops, and a denim shirt, and you've got the perfect outfit IMO. What's not to love? Not much.
Have an affinity for 90s vibes as well? Then you're in luck! Cause the whole collection is in select stores around the country, including places like Dillard's, Macy's, and Lord and Taylor. I've got my eye on a few more pieces – especially that varsity bomber jacket. What's your favorite from the collection? Leave me a comment below to let me know!