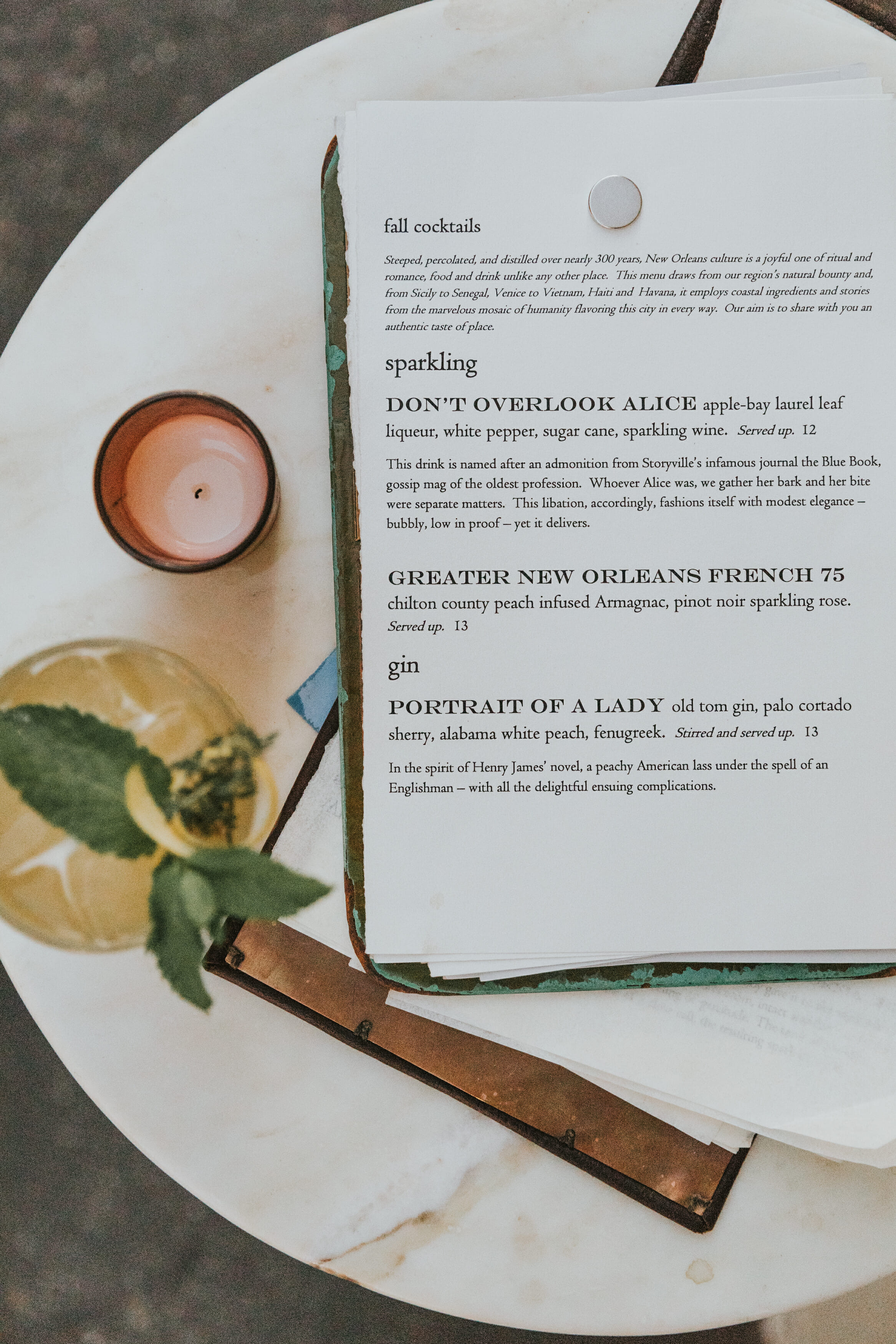 Guys, I can't believe it has taken me this long to visit NOLA – especially with as much as I LOVE food. I am happy to report that I wasn't disappointed in the slightest. The only disappointment I do have? That I didn't have enough time to try the exhaustive list of restaurants that caught my eye. Which means I'll just have to make another trip back down to knock a few more off my list. Who's with me?
But in the meantime I've got y'all covered. Today I'm breaking down the restaurants that I did get a chance to enjoy, savor, and photograph. Stay tuned though! As I have a feeling this will be updated rather shortly as I'm already dying for another visit. In the meantime, here's a great starting point on where to eat in New Orleans.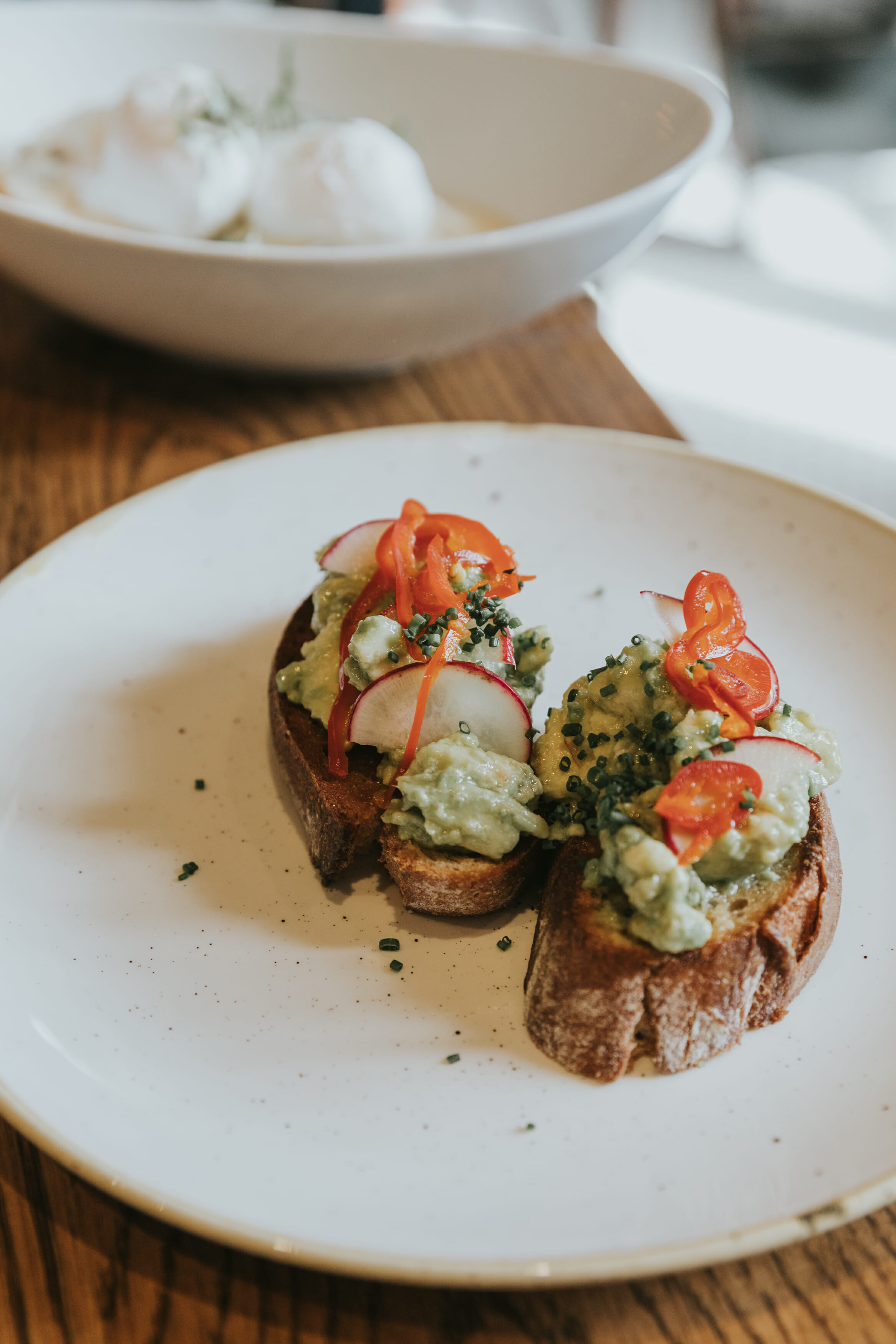 Where to Eat in New Orleans
Compère Lapin: I stumbled on this spot mostly by accident, and by accident I mean I just looked for Instagram worthy restaurants on Yelp! until I stumbled on this one. It didn't disappoint. In fact, I ordered so much food that a server asked me multiple times when someone was joining me. The Biscuits and Gravy are OUT OF THIS WORLD. Also, I could easily eat their Avo Toast every day and never complain. Not even once.
Brennan's: An absolute staple of the French Quarter and for good reason. Easily some of the best food I had on the trip. Not to mention it was served by a staff that made me feel like I was right at home. Even after 5+ hours spent on the road. PLUS, it's the home of Bananas Foster, which means you have finish every meal with at least one serving of it.
The Italian Barrel: This cute, hole in the wall spot came highly recommended by a member of the family I spent time with up in Monroe, Louisiana before heading to NOLA. And now I know why, some of the best Italian food I've had the pleasure of noshing on. If you love Ravioli, then look no further than The Italian Barrel.
Atchafalaya: This was the perfect spot to refuel after a graveyard and neighborhood tour – more on that shortly! I started off with a Beet Salad and rounded out my brunch fit for champions with a Low Country Benedict. I'll never look at normal Eggs Benedict the same way again.
Where to Drink in New Orleans
French 75: When my Louisville bar friends recommend a place I know that I'm in for a treat, and boy was I right. Fell in love with the interior of the bar and restaurant. Stayed for the drinks, and explored the museum upstairs afterwards. Truly a can't miss stop when visiting the area! Love that history is so deeply a part of everything in New Orleans – heaven for this nerd.
Loa: Ok, y'all. I don't say this lightly, but this place 110% gets my seal of approval. If I were a local you'd easily find me here at least once (probably twice) a week. The interior is straight out of an interior design magazine, and the bar program is one to remember. Not to mention, I chatted with my bartender for a good hour about all the best places to eat, drink, and be merry. She knew it all, and she knew how to make a mean drink. Definitely a must hit spot.
The Bombay Club: Another recommendation by a local that happened to be a few doors down from my hotel making it the perfect watering hole after a long day. Also a spot that just so happens to serve up some seriously delicious bar food.
Avenue Pub: While we all know I love a good craft cocktail bar as much as the next guy I also love me a good neighborhood bar like this guy. A spot where locals and visitors alike come together to rub elbows, clink a few beer steins, and celebrate a good day. What's not to love?
Where to Treat Yoself in New Orleans
Drip Affogato Bar: If you visit any place in all of NOLA it better be this. Not only is the most Instagram-worthy spot I visited It also happens to be a dang cute concept. Ice cream and coffee? What could be better? Well, when the two of them are combined in perfect harmony in a space that's bright, white, and airy.
District Donuts: Is it a donut shop or a burger place? Well, maybe it's a bit of both, and for that I love it. Whether you're craving sweet or savory there's seriously something for you here.
Stumptown Coffee: Located in the newly opened Ace Hotel this is hands down one of my favorite coffee shops to hit up whenever I visit New York, and I was so excited to stumble upon on here as well.
Café Du Monde: And of course, a visit here isn't complete without at least one stop here for beignets and coffee. Pro tip: get up before everyone else does because there's almost always a line.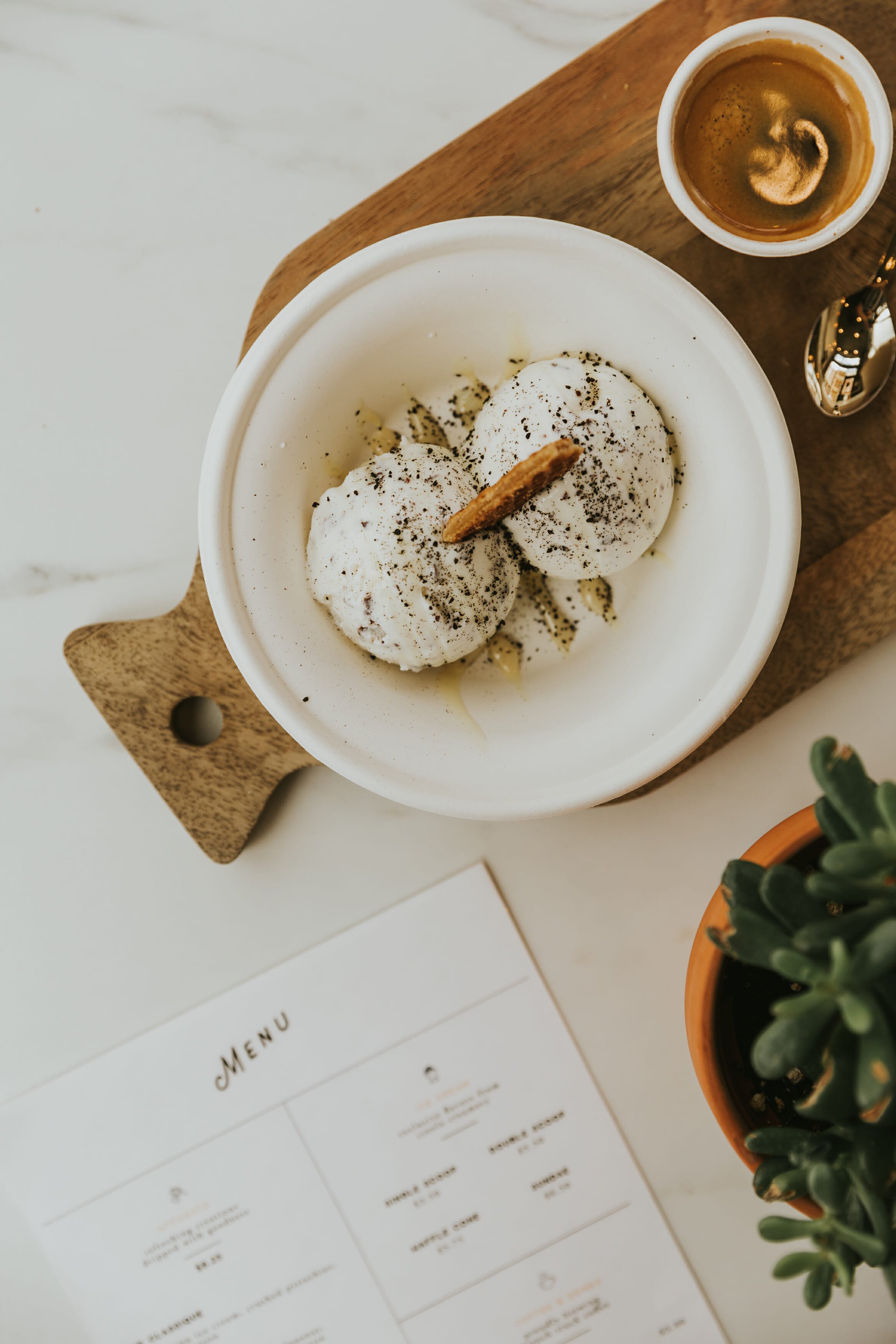 I'm sure there are million and one places I missed that belong on this list. If you know something that got left off, drop a comment below and let me know! I'd love to add it to the to-do list for my next trip down. Last, but not least, when (not if) you guys check out any of these spots tag me on social to let me know! In the meantime, check out my other travel guides and let me know where I should go next!