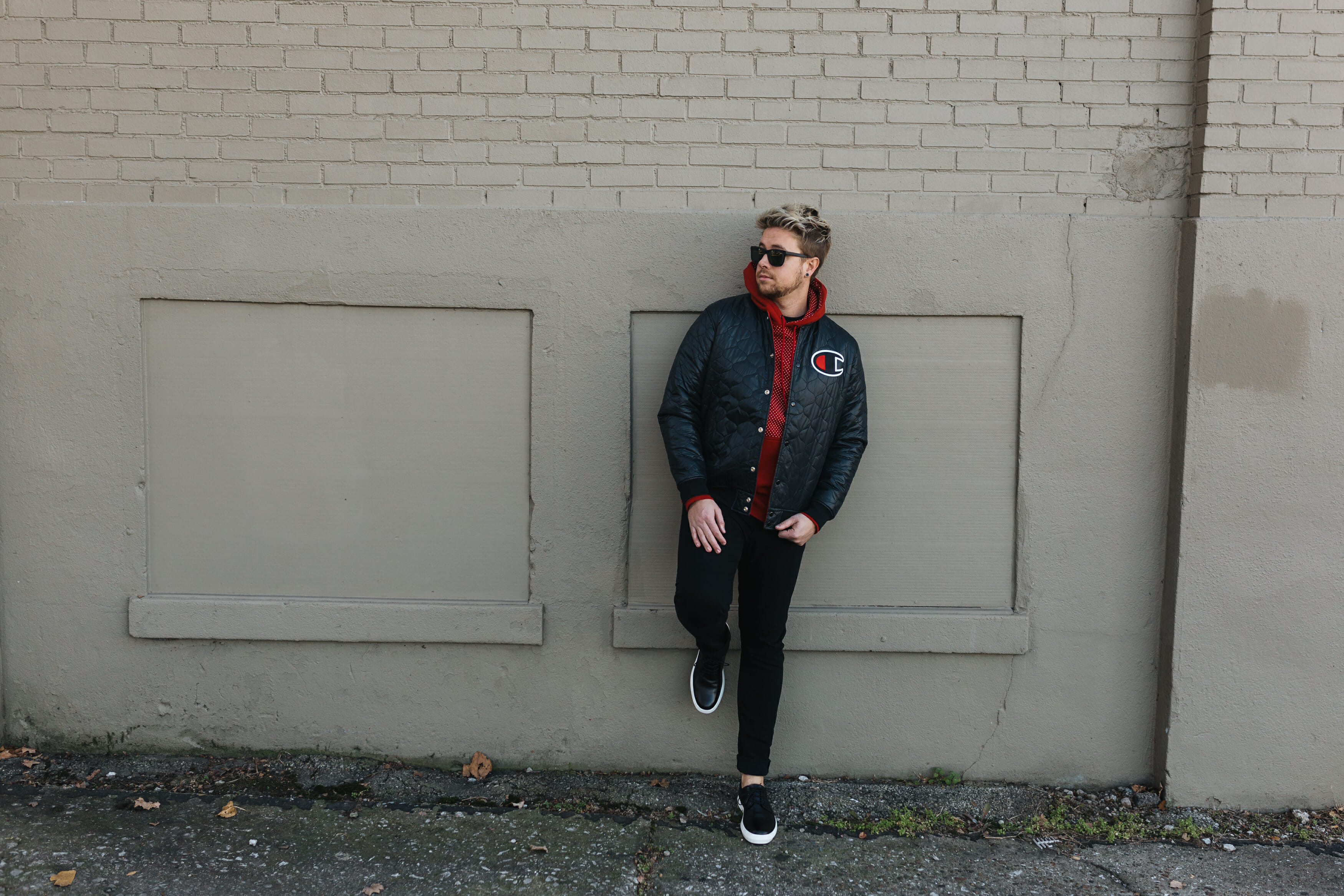 Well, just when I thought winter weather was here to stay – Mother Nature went and proved me wrong. You know what they say about Kentucky weather. No? Well, it's about as fickle as me when it comes to deciding where to grab dinner. Meaning it changes it mind at least twice a day. But I'll enjoy it while I can.
Today was 60 and sunny meaning it was perfect hoodie weather. Took the occasion to break in this new hoodie from Champion. It was the perfect layer to begin the day with under a light jacket, and then kept me looking my best for the rest of my day. Like running from a morning shoot (yes, I actually got up early) to the ground breaking ceremony for TWO new hotels coming to Louisville. People often ask why I'm still in Louisville, and days like today remind me why I am.
It's incredibly exciting to see the progress our city has made over the years and continues to make every day. Today we broke ground for easily one of the biggest hotel projects our city has seen. Marriott International is bringing both Hotel Distil (part of their Autograph Collection) and a Moxy to the historic Whiskey Row in downtown. Personally, out of every district in Louisville that is being rehabbed I'm the most excited for this area. It's the bridge between residential areas and downtown. Can't wait to see what else will be added to the area over the next 18 months as construction begins for these two beyond gorgeous hotels. Stay tuned, because I'll be sharing updates as time goes on. This definitely gives me an excuse to stay at the Moxy in NYC when I'm there next February, right?