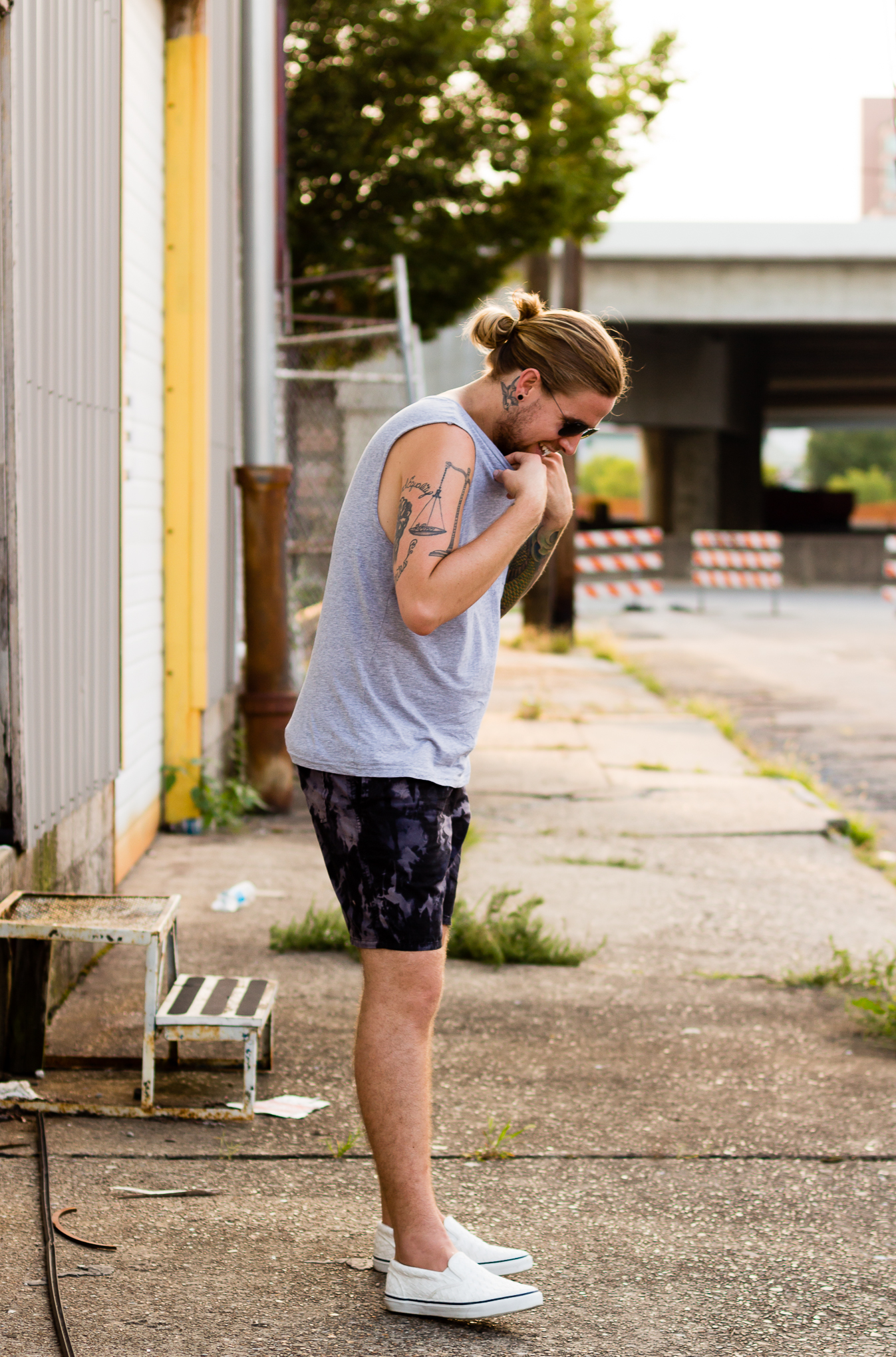 Ray-Ban Sunglasses | H&M Tank (similar here) | Obey Shorts | Sperry Shoes
Yesterday I got to be part of a very special celebration that proved that love wins, something that I've known for a long, long time. After yesterday's wedding all weddings (except for my future wedding) will pale in comparison. Mostly because it was about the love that JD and Jon share for each other, their friends and family, and the life they've built together. These two guys have been there for me through so much, and they're a big reason why I still believe in true love. I'm beyond honored and incredibly thankful that they asked me to be a part of their big day.
While this isn't what I wore for the wedding, which consisted of a parade, marching band, costumes, and tons of revelry, you can see part of what I wore over on Instagram. All I'll say about it is that it includes a feather boa, a golden crown, and the cutest Chihuahua you've ever seen. If you look closely, you'll actually see some flecks of glitter still on my arms and legs. That shit never goes away, know what I mean?

Follow The Kentucky Gent on Follow