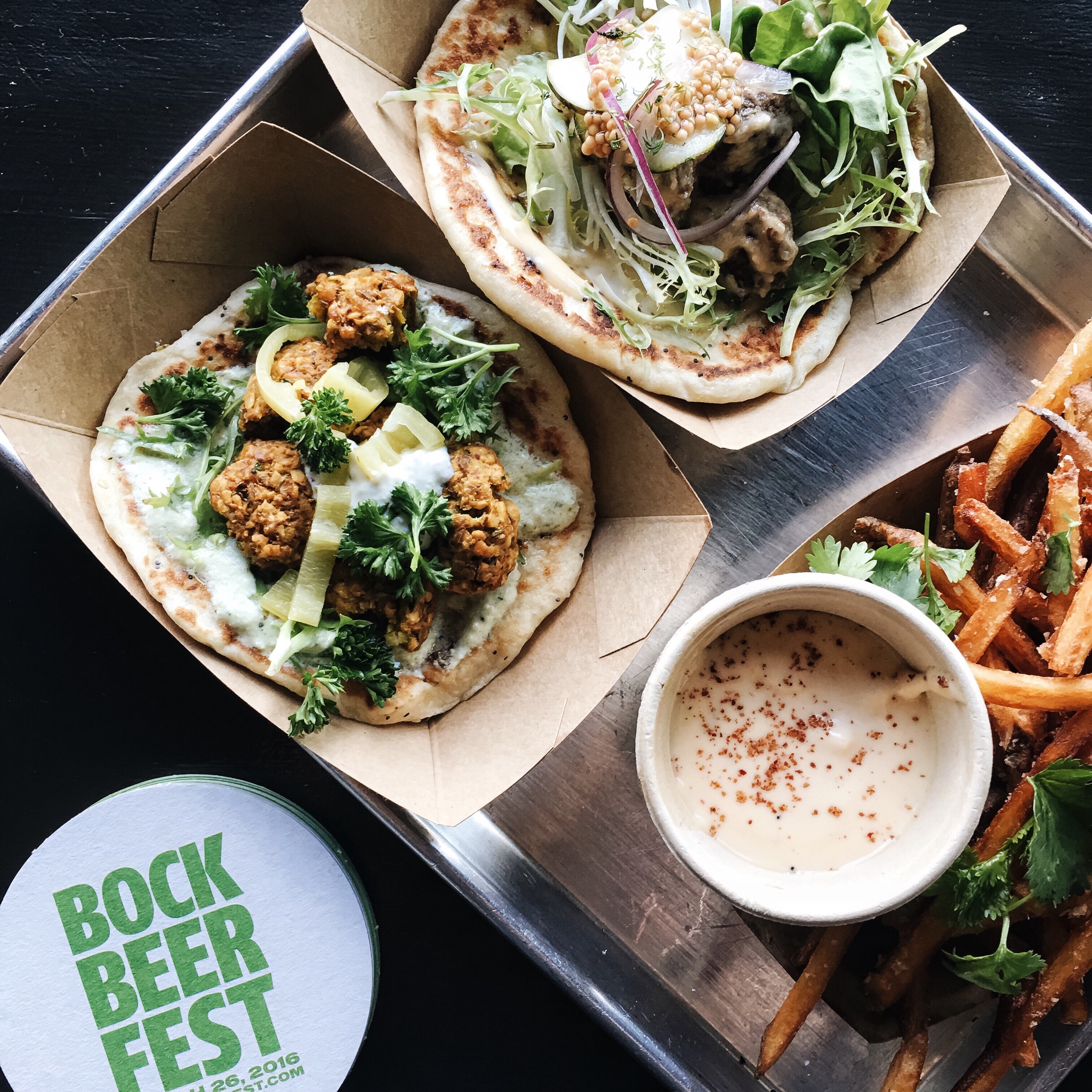 Nulu is hands down one of my favorite neighborhoods in Louisville. It's packed full of great shopping, places I frequent for one too many cocktails, and they're also home to the best chocolate chip cookies in town; but up until recently there wasn't a good in-and-out kind of lunch spot in the area. Galaxie definitely fills that void, and then some.
They serve up some of the most unique and delicious food that I've had around Louisville Tuesday through Saturday from 11 am to 2 am, with quite the impressive cocktail program as well – some of my favorite drinks include The Stormtrooper and Rosy Crucifixion.
It's an order at the counter kind of spot focused on a small and concise menu. It's like your favorite fast food restaurant go the makeover of their life from the team behind a local favorite like Rye. Now here's what you should order to eat, in no particular order.
Across The Universe is probably one of the bread and dip situations I've ever encountered, and that's saying a lot. Favorite dips include: whipped feta and their tomato harissa. Go for the bigger size, I promise you won't regret it.
Flatbread tacos, or Wakatakas as they're lovingly called at Galaxie, are actually better than they sounds, I promise. There's a handful to chose from, but take my word for it and lean towards the Burger (honestly taste just like a Big Mac, without all the regret) and Falafel variety.
Last but not least, I firmly believe that fries complete almost every meal, and if you feel the same way you'll want to try their Vader Fries – if you're feeling extra adventurous make them Vader Style.
Galaxie is located at 732 East Market Street in Louisville, Kentucky, and they're open from 11 am to 2 am Tuesday through Saturday. They've also got an incredible event space in the back that they rent out – if any of you get in on that invite me to your parties.