This post has been sponsored by Tecate Light. All thoughts and opinions are my own. Must be 21 or older to consume alcohol. Please drink responsibly.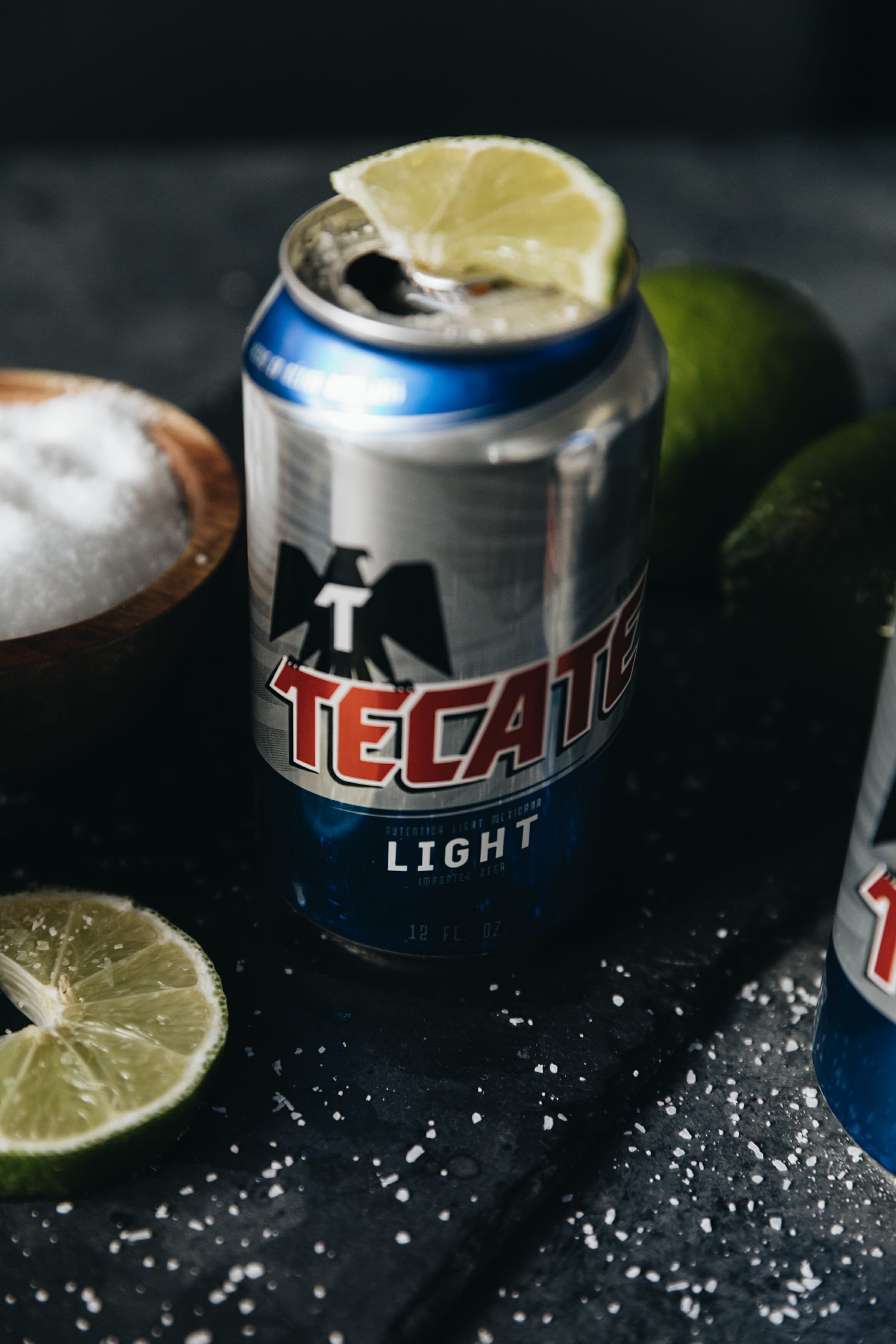 They weren't lying. Time really does fly as you get older. I can't believe that I'm sitting here writing this post at the beginning of December when it feels like summer was just a few days ago. This past year has been one of my busiest to date, and this Holiday season is proving to be no different. Pizza parties, gift exchanges, trips to Baltimore and Alexandria, ugly sweater AND wigs for a friend's birthday. The past few weeks have been crazy busy, but I wouldn't have it any other way.
Whenever my friends and I are together it's a guaranteed good time. Full of laughs, lots of love, and at least one or two funny memories we'll group text about for weeks to come. A few weeks back we all got together for a build-your-own pizza party, and I was in charge of the liquid refreshments. Well, also in charge of rolling out roughly 20 personal pan pizzas and acting as Pizza Traffic Control. Type A personality, especially in the kitchen, reporting for duty!
But what goes better with pizza than a beer or two? Of course, couldn't just show up with a plain ole beer though. It is a holiday party after all, and we all know that you have to turn it up a notch for those. So enter Loaded Tecate. Add a dash (or four) of hot sauce to a can of Tecate Light, sprinkle on some salt, squeeze in a lime, and enjoy. It's really that simple. And something that's SUPER easy to recreate or create in mass for a large group of friends. Plus, they won't end up dirtying up all your glasses. It's a win, win for everybody involved – especially the host.  
The idea for today's post comes from one of my favorite local bars – which my friends and I frequent for late night dance parties. I honestly hadn't heard of Tecate or Tecate Light until this summer, but now it's in constant rotation at both home and when I'm out. They're the perfect companions for everything from tacos to pizza and just about everything in between. Now that you're familiar with the brand I can almost guarantee you'll start to see them out and about a lot more often. So now it's time to head to your local store, pick yourself up a few, and impress your friends with this simple AND delicious cocktail. Y'all can thank me later.