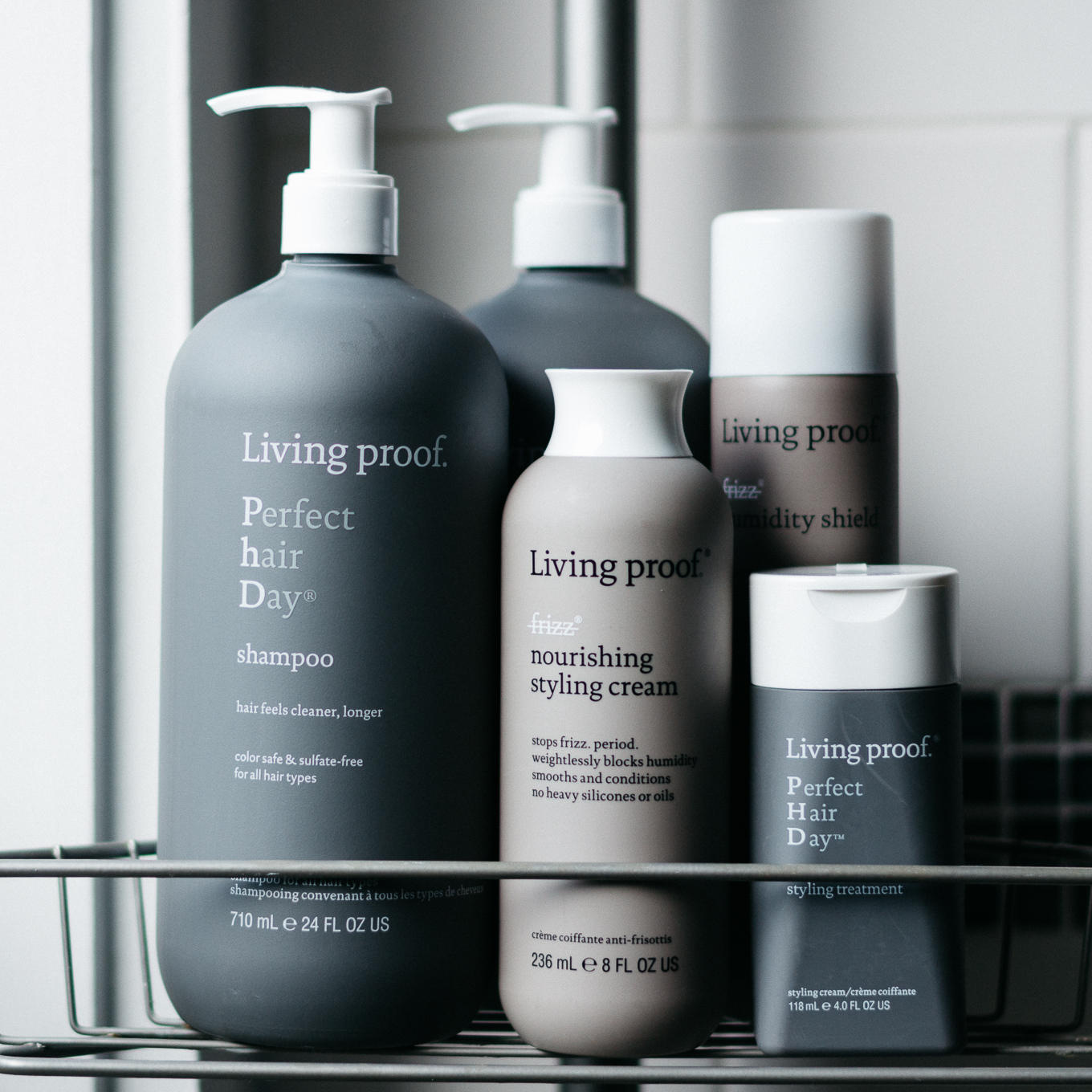 Fun fact, I'm a hair school graduate, and because of that I'm incredibly picky about any/everything that comes in contact with my hair. I've had my eye on Living Proof for quite some time now, and now that I've been using their line I'm wondering what took me quite so long to give it a try.
One of my favorite things about Living Proof? They're literally fool proof – for professionals and consumers alike. Thanks to their product selector tool finding the perfect regime for your hair is as easy as filling in a few blanks, answering what you're looking for in a hair care system, and pressing the next button a couple of times.
I'm pleased with pretty dang good hair, not gonna lie. I don't have a lot of problems with it minus the fact that it's so thick, which is both a blessing and a curse. For that reason, I opted to go with their Perfect Hair Day system and rounded out my hair care regime with a few of their No Frizz products to help combat the ever changing weather here in Kentucky as well as the thickness that is my hair on any given day.
No joke: I could tell a difference in my hair the first time I used Living Proof products. It laid better than it has in months, and for once I actually enjoyed wearing my hair down. Typically I feel like my hair is a little too big for my head, but when I used the PHD + No Frizz products I actually felt comfortable with my hair down. And based on the number of compliments I received the first night of using the products, it showed.
Now what are you waiting for?! Seriously though. If you're interested in learning more about the brand their blog is full of insider tips + tricks, and that's definitely a great place to start.
This post was sponsored by Living Proof, but as always all thoughts + opinions are my own. Thanks for continuing to support the brands that make this blog possible!