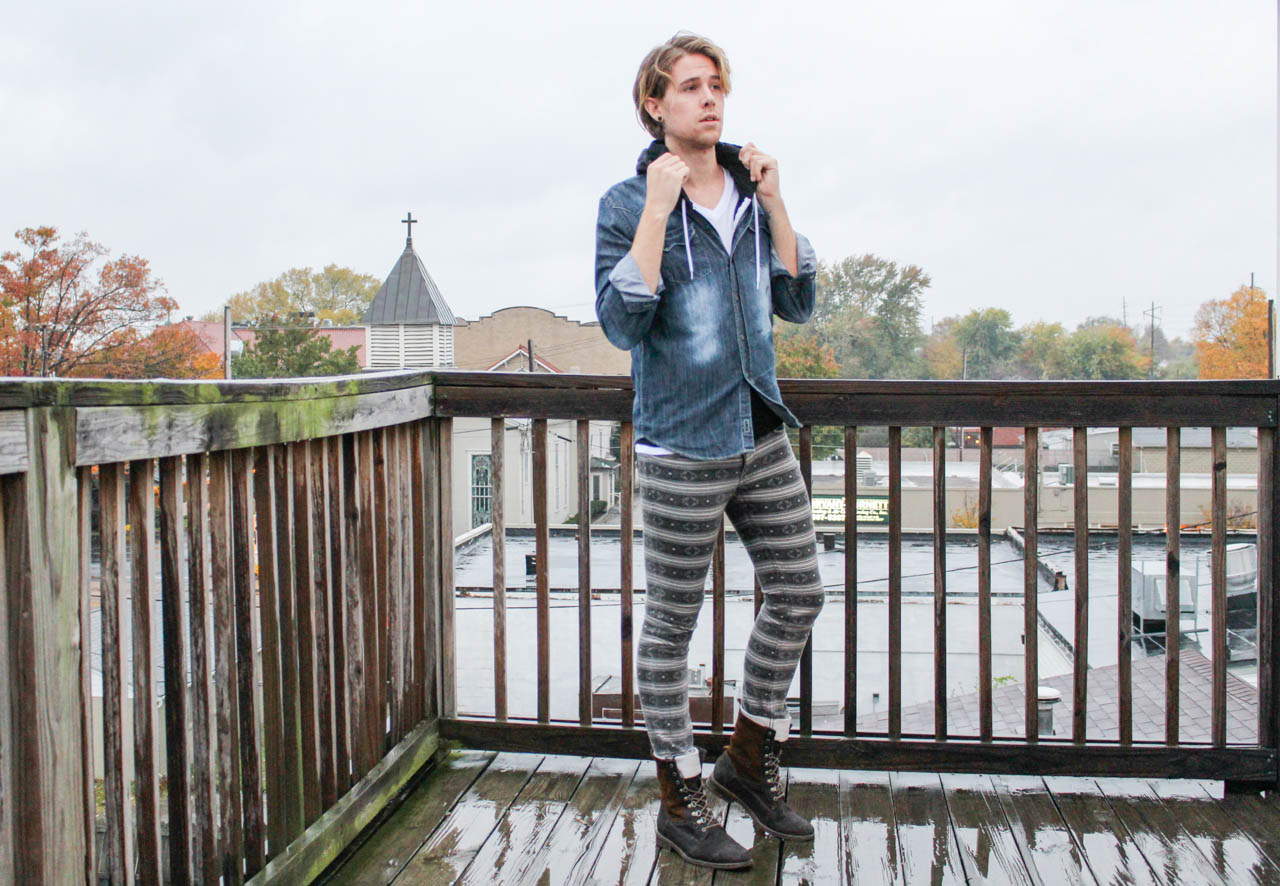 By now you've seen several outfits featuring Kill City, and today's pants are actually what got me hooked on them. The rest is history. From their Stars and Stripes Junkies to their incredibly structured outerwear I can't find a single thing to complain about. The Los Angeles based brand is a nice blend of New York Grunge and The Best Coast's laid back mentality.

Denim Shirt – JACHS, Hoodie – American Apparel, V-Neck T-Shirt – BDG, Jeans – Kill City, Boots – J Shoes (c/o A Supreme Agent)
Kill City, a Los Angeles based punk inspired contemporary line, was created around alternative music and its associated sub-cultures from the past, present, and future. Stemming from New Wave Punk to Indie and contemporary music genres like Acid Folk and Post-Rock, Kill City provides clothing that supports these lifestyles. Consequently, Kill City has become synonymous with fashion forward designs adding a contemporary twist.
Their philosophy is to produce intricately made fashionable pieces with distinctive silhouettes and vibrant colors that reflect today's evolving interests and cultural influences—all while maintaining an affordable price point for the fashion savvy consumer.
Kill City outgrew its initial 20-piece 2006 Men's Spring Collection, and introduced its first Women's line in Spring 2008. Using premium fabrics, washes, and construction techniques, Kill City's goal was to be a pioneer in all categories. Kill City's progressive wash and dye treatments include tie-dye batik, wax and pigment dyes to create innovative finishes which solidify an identity for the Kill City brand. Jeans, t-shirts, outerwear, and cut and sew knits are at the heart of the brand with seasonal items revolving around this core group.
-The Kentucky Gent