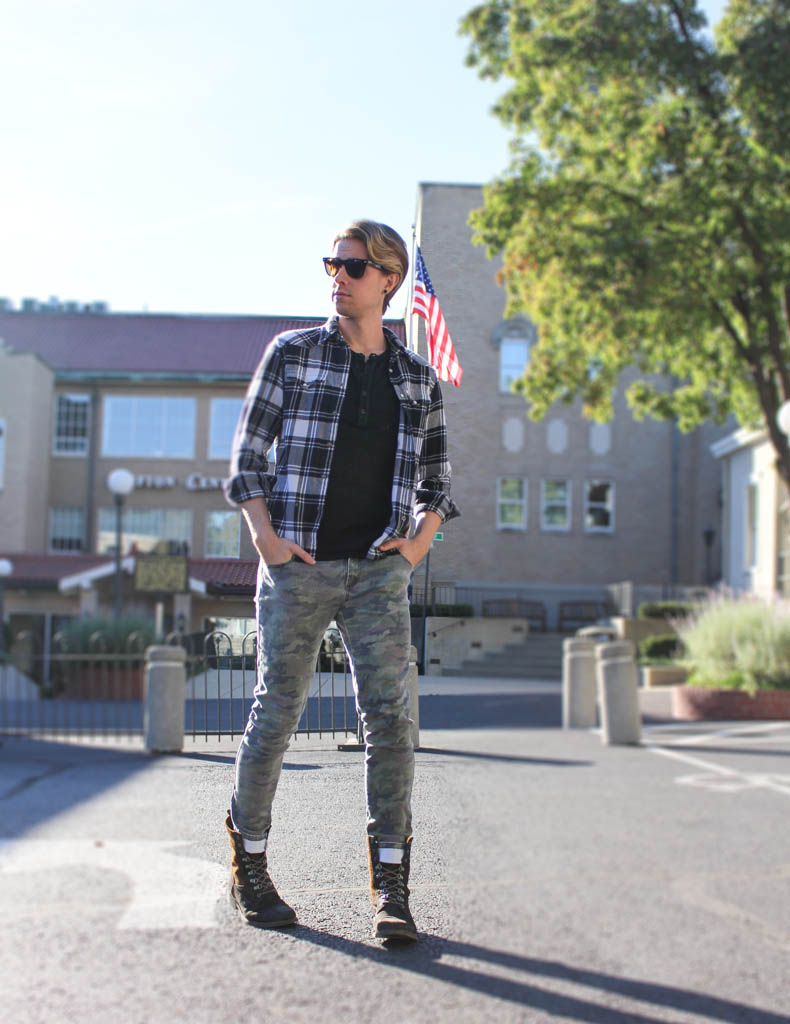 Please pardon the baby face.. I painted my face up like Rick Genest in the "Born This Way Video" for a Halloween party on Saturday, check out my Instragram for photos ;). I feel slightly naked without the facial hair, BUT it does help keep this look from feeling too lumberjack, so I guess everything happens for a reason? Like I've said in other posts plaid shirts are a go to for me in Fall, and today I paired it with camouflage pants and a waxed long sleeve henley. It was a simple, easy look that I threw together before heading out to a friend's birthday, and a perfect example of keeping it basic, but not boring.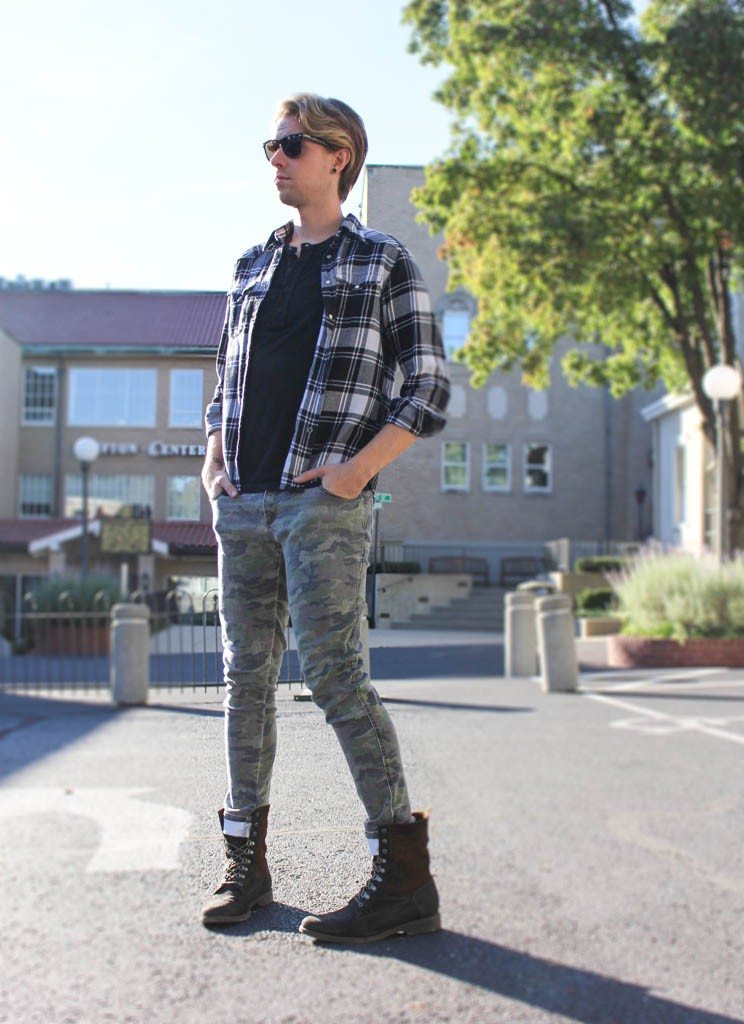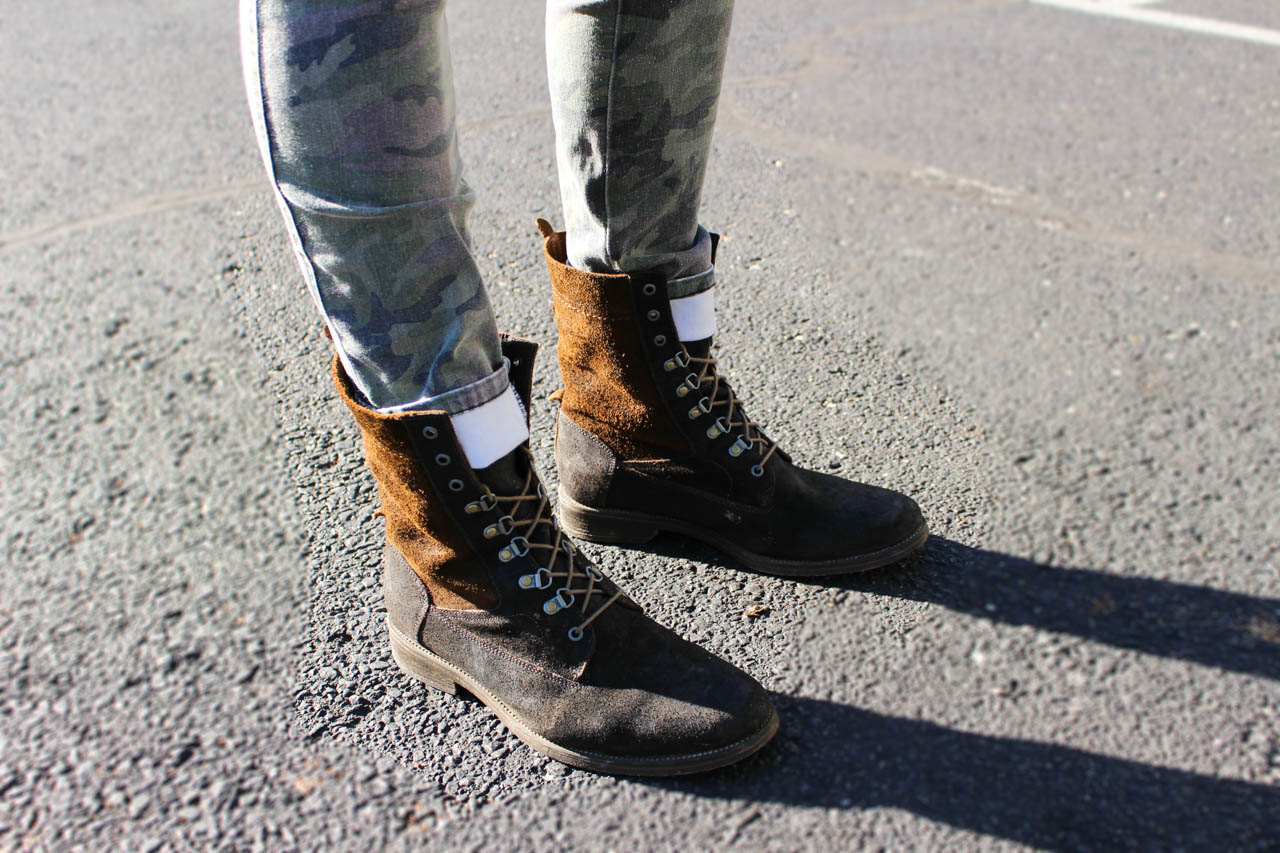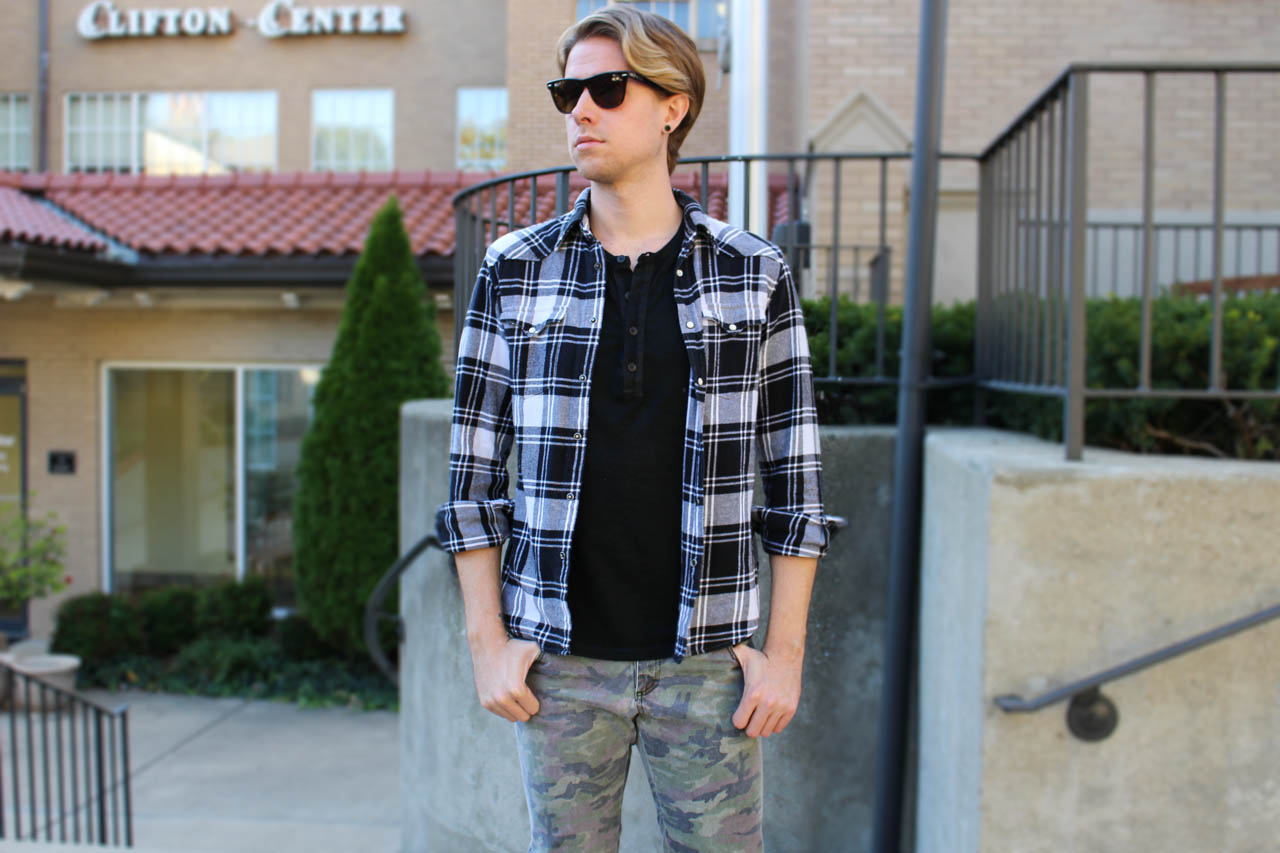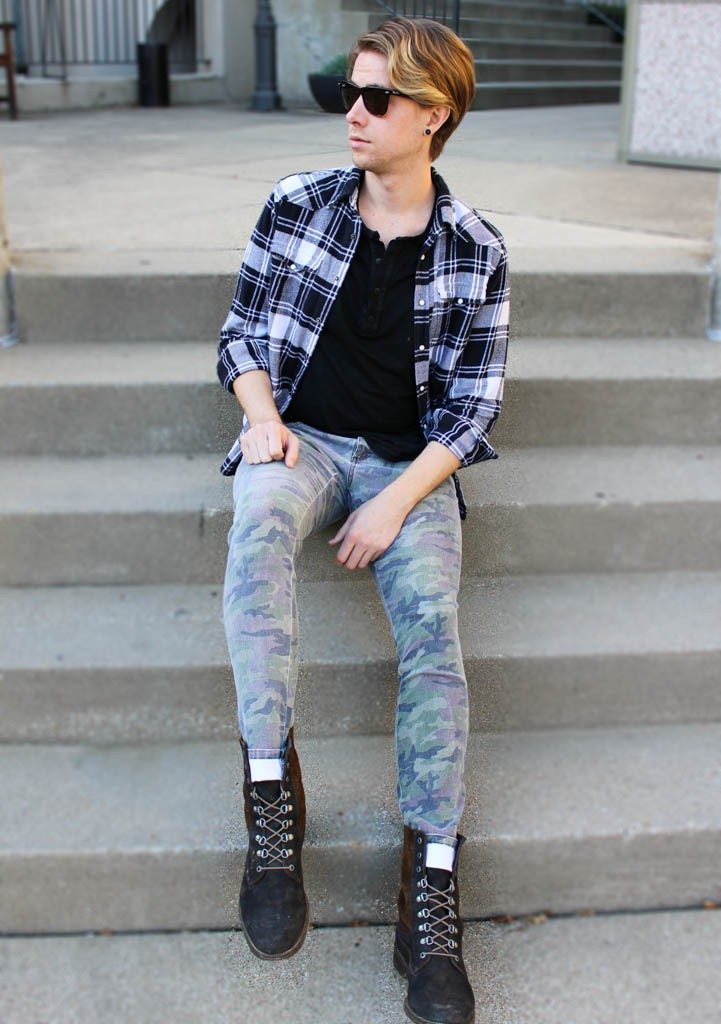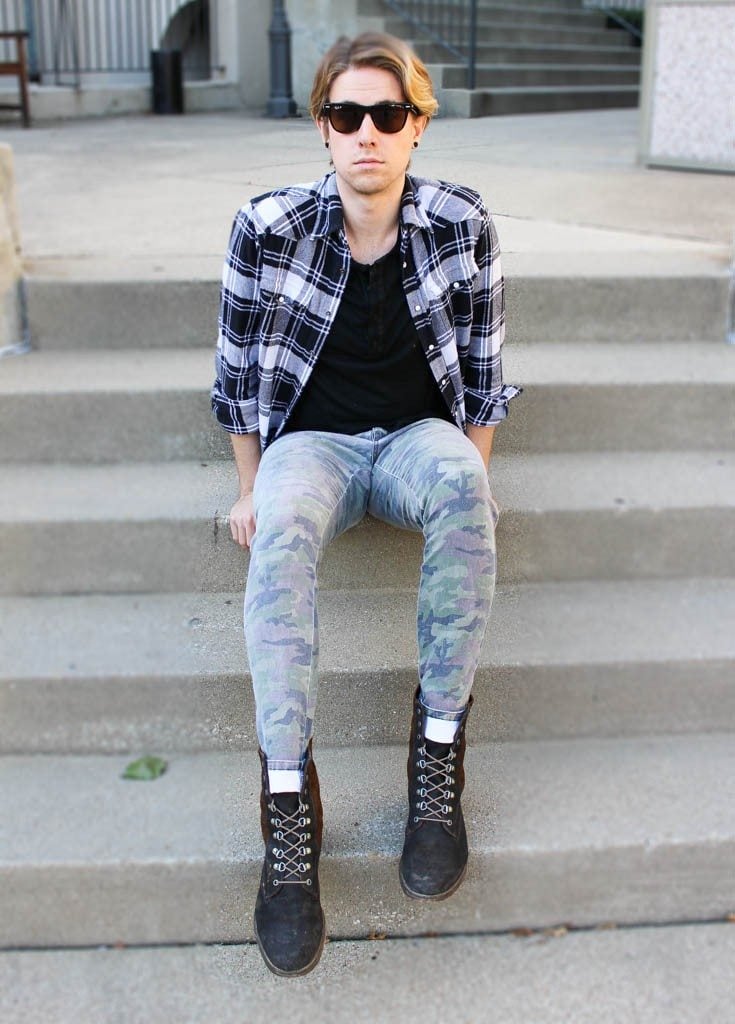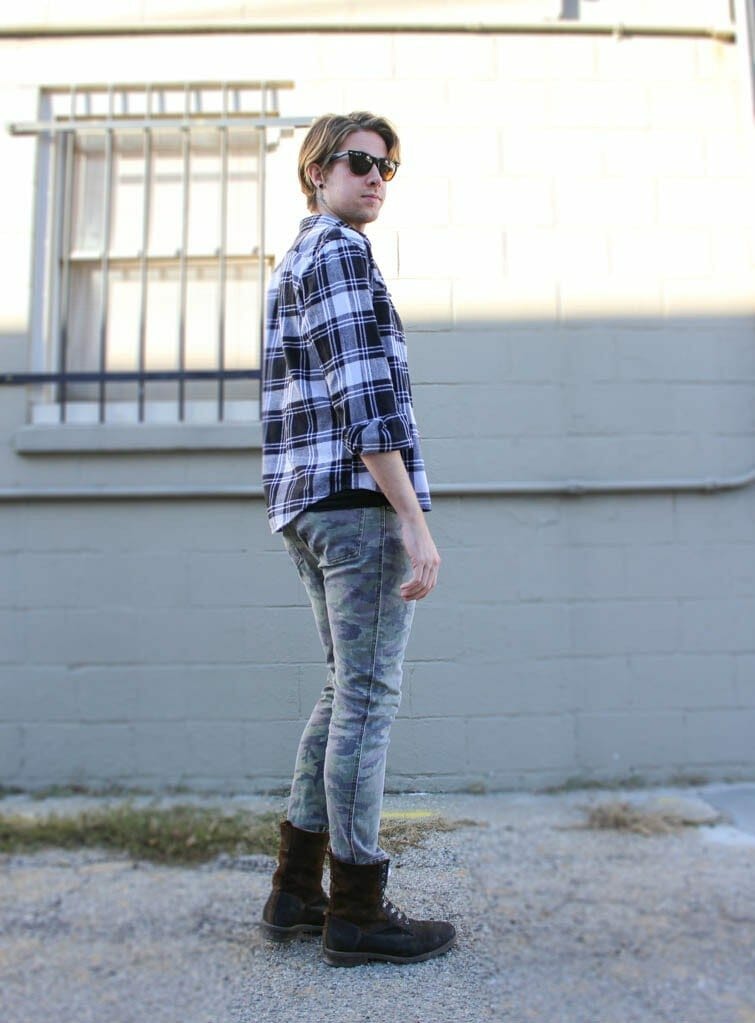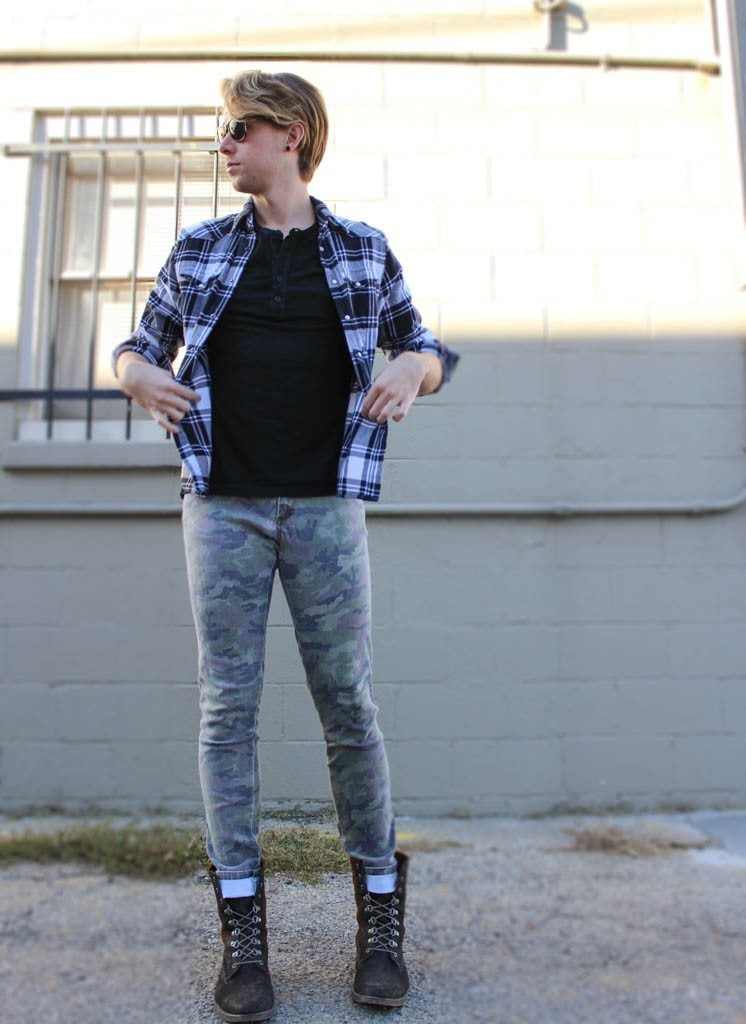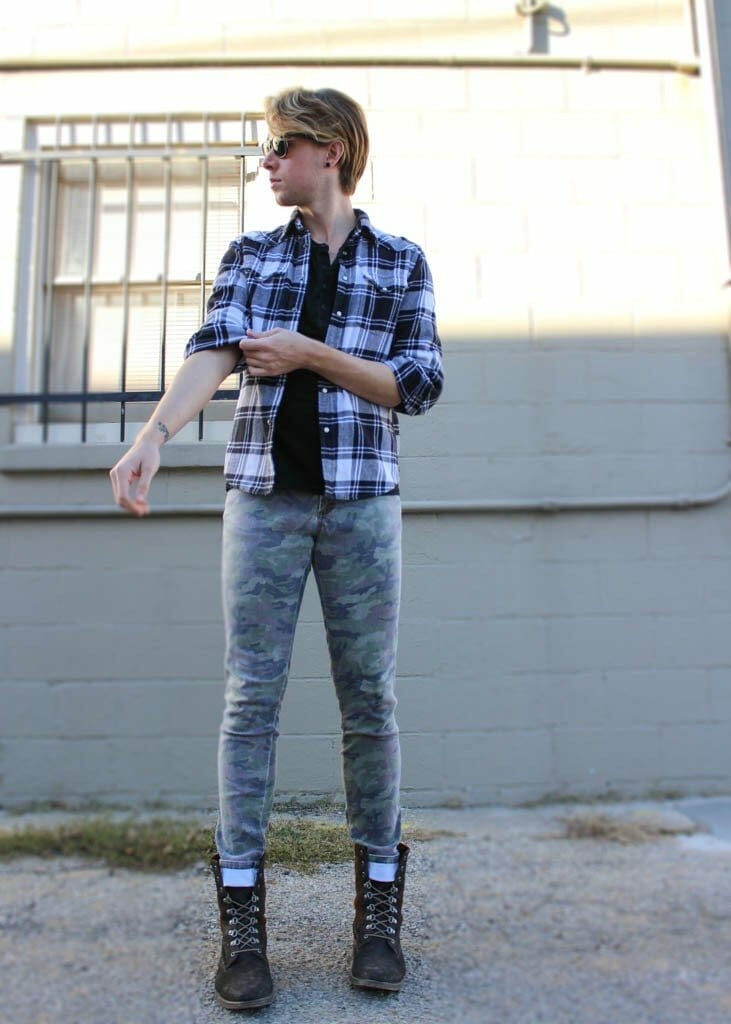 Wayfarers- Rayban, Waxed Henley – Kill City (similar here), Plaid Shirt – JACHS, Pants – Tripp NYC, Boots – J Shoes (c/o A Supreme Agent)
Don't be afraid of mixing up patterns a little and throwing in some different textures for fun, you can't really see it in these photos but the henley has a really great faux leather look which I loved paired with the plaid and camo. You may be thinking he's wearing brown boots with a black shirt.. but I think it pulled together rather nice actually. Trust me.. I'm surprised too.
Never be afraid to step out of the box a little and try something new. You could love the results, you'll never know until you try 😉
Sorry for being MIA this week, I've been feeling under the weather, but I'm back and better than ever. Let me know what you want to see this week!
-The Kentucky Gent