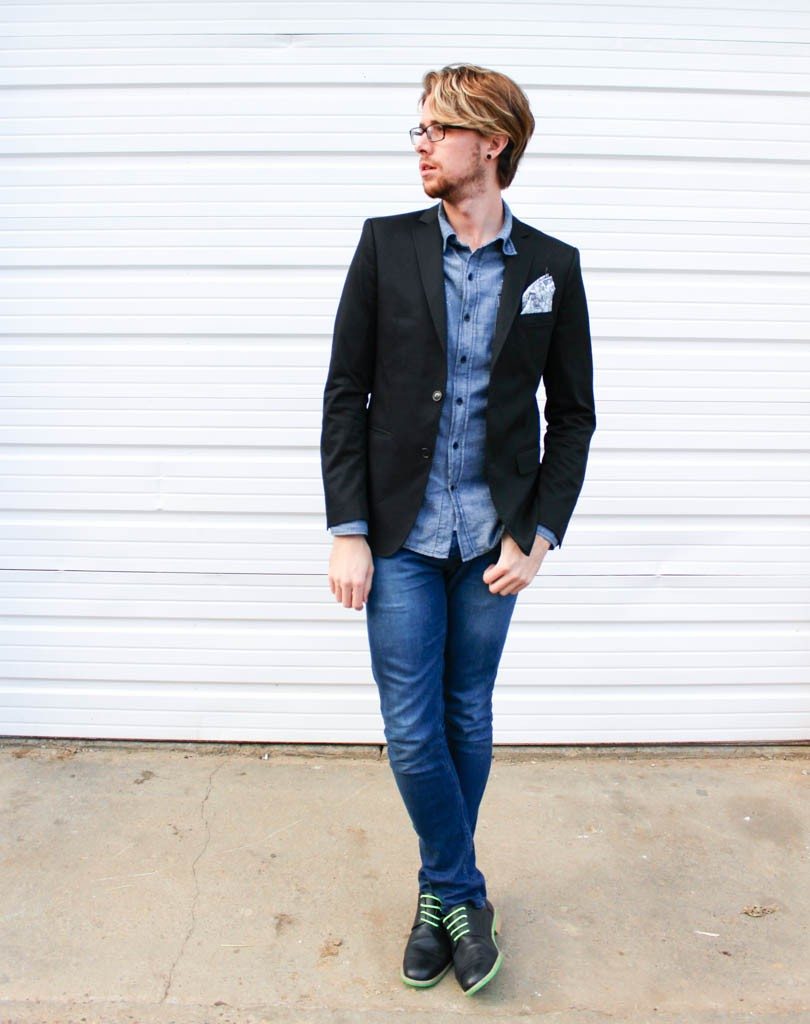 BRR.. apparently Kentucky missed the memo about Fall and jumped straight into the heart of Winter, so excuse my red cheeks in this post. It was a tid bit nippily out, just be glad I wasn't wearing just a white t-shirt.
Got a nice little surprise in the mail on Saturday from my friend Ebony, from Past The Pocket. Past The Pocket was the first brand to approach me asking to work together on a post, so I was incredibly humbled and thankful, and couldn't wait to dig through their site and pick out which I wanted! They were all great and unique, but "Fairy Tale" stuck out to me. Starting a blog has been a dream of mine for a long time, and it's finally coming to fruition so.. naturally the Fairy Tale pocket square was perfect for my first brand post.

Blazer – Zara, T-Shirt – Kill City, Denim Shirt – 21Men, Pocket Square – Past The Pocket, Jeans – Topman, Shoes – Callum by JD Fisk
At first I wasn't exactly sure how I was going to style this little beauty, so that's why the post has taken a few days to write. My style isn't exactly Suit and Tie, but Denim on Denim is.. so what's better than a denim tuxedo?
Denim on Denim can either go horribly wrong – or be very tasteful. Pick pieces that compliment each other to complete this look without a hitch. The blazer and pocket square dress up the look, and the neon laces and detailing on the shoes keep the look fresh without trying to hard.
-The Kentucky Gent