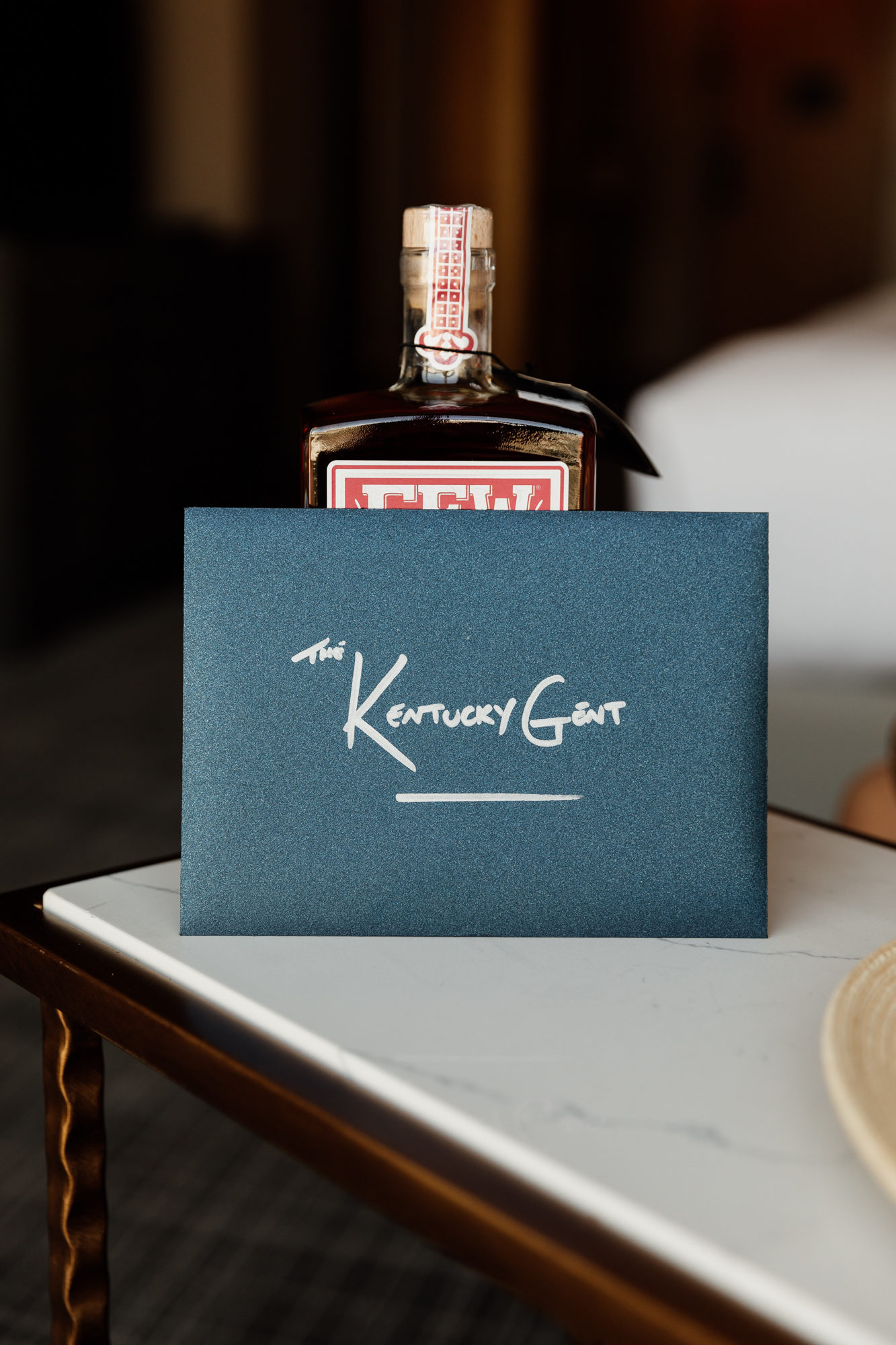 I never pass up an opportunity to visit Chicago. It's a quick one-hour flight from Louisville or a 4-5 hour drive. Neither of which are super daunting. So when the team from Hotel Zachary asked if I was willing to come up to check out the hotel I jumped at the opportunity.
My friend Kelly and I loaded up the care early on a Saturday morning and made the trek up. After a few stops for coffee along the way, we found ourselves pulling at Hotel Zachary right around check-in time.
From the moment we made our way into the hotel lobby we knew we were in for a great stay. The same rang true when we were greeted with a bottle of bourbon once we got to the room. After all, no better way to kick off a fun weekend than with a Kentucky hug, right?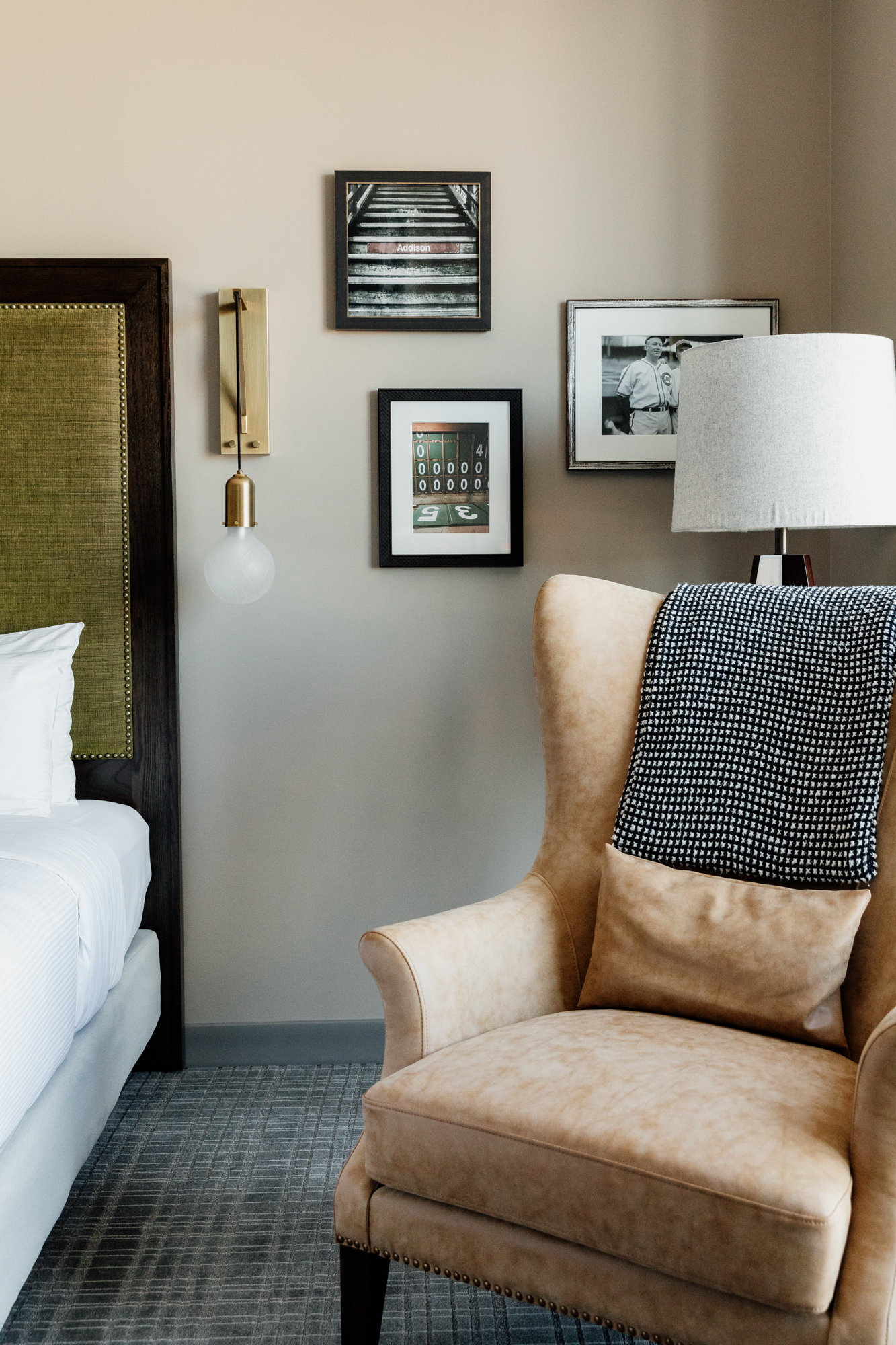 As you can see above all the rooms are gorgeously appointed with the perfect mixture of clean finishes and homey touches that make even the most weary travel ready to settle in for their stay. Honestly, there's not a bad view in the house, but walking in to see historic Wrigley Field out our window takes the cake.
After taking a minute to freshen up we made our way downstairs to Hush Money for cocktails and some food. Speaking of – this is definitely one of the highlights of Hotel Zachary for me. If you didn't want to leave the building, except to walk next door to a restaurant, you don't have to. Cause sometimes all I want in a trip is to take it as easy as possible, and that is exactly what we did.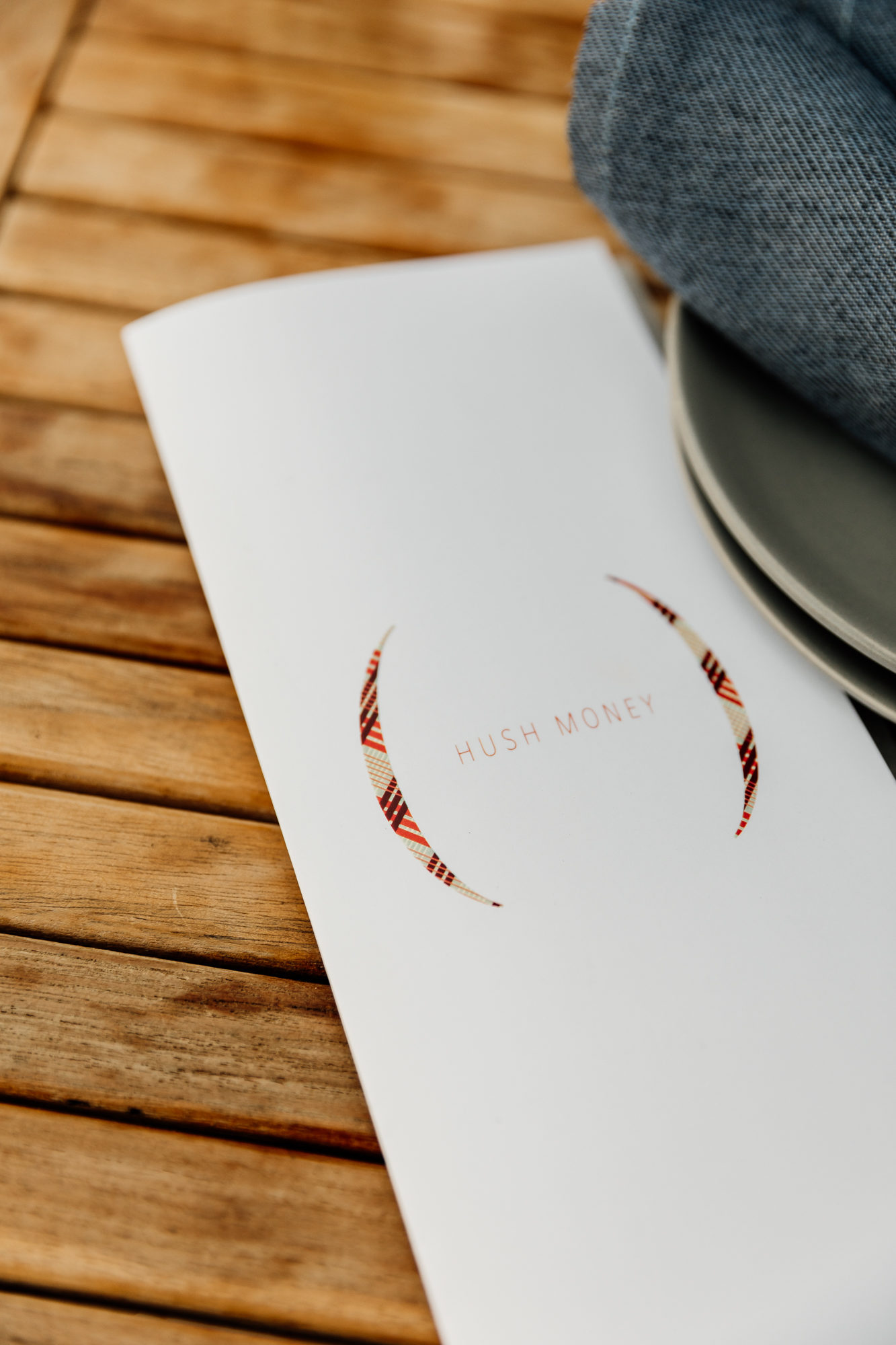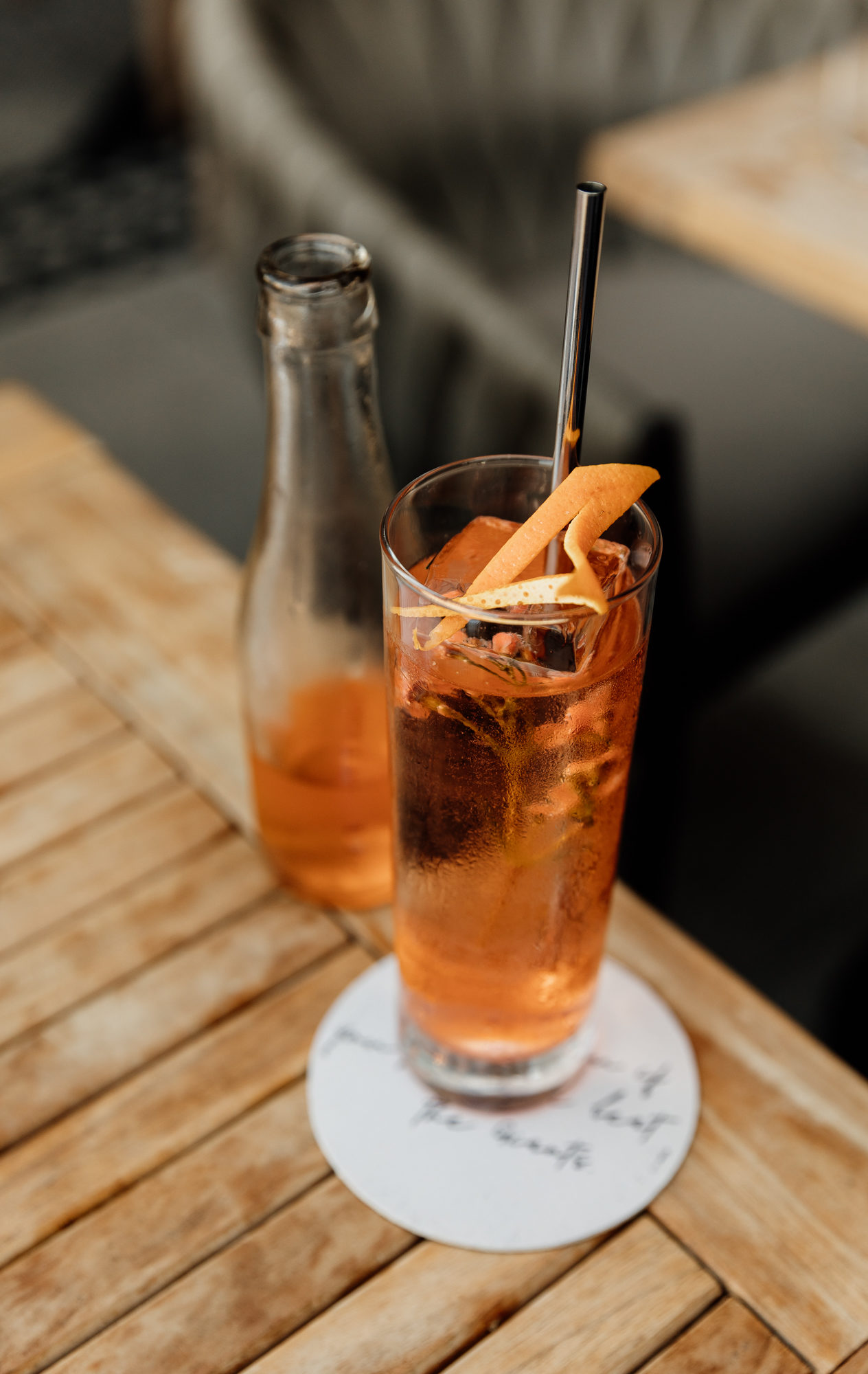 Hush Money offers expertly prepared cocktails that focus on fresh, seasonal flavors alongside a selection of rare spirits. They also offers various small plates and appetizers that pair perfectly with the cocktails. Not to mention, it's the perfect vantage point to admire the hustle and bustle of Wrigleyville – especially on a weekend.
It's definitely a more casual, easy-going atmosphere that's perfect for a girl's night out or grabbing drinks before hitting up a game. IF you happen to be looking for something a little more formal/larger menu, not to worry. Just head downstairs to Mordecai for an approachable menu for everyday dining.
Also if you're feeling like a drink after dinner the hotel bar is literally on your way to the elevators, so it would be a shame to not stop. We found ourselves closing out the night there with a few friends, many a laugh, and great drinks.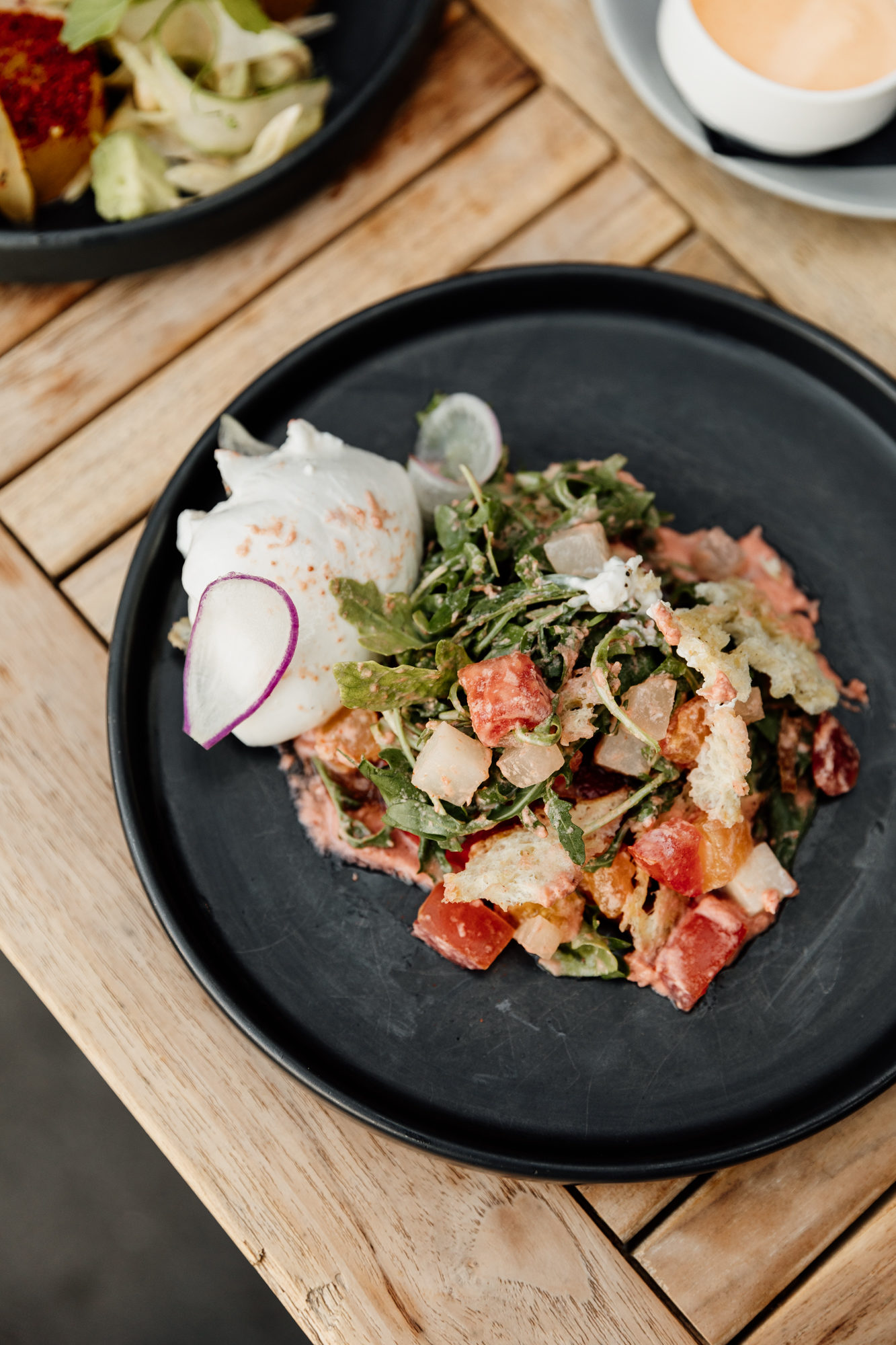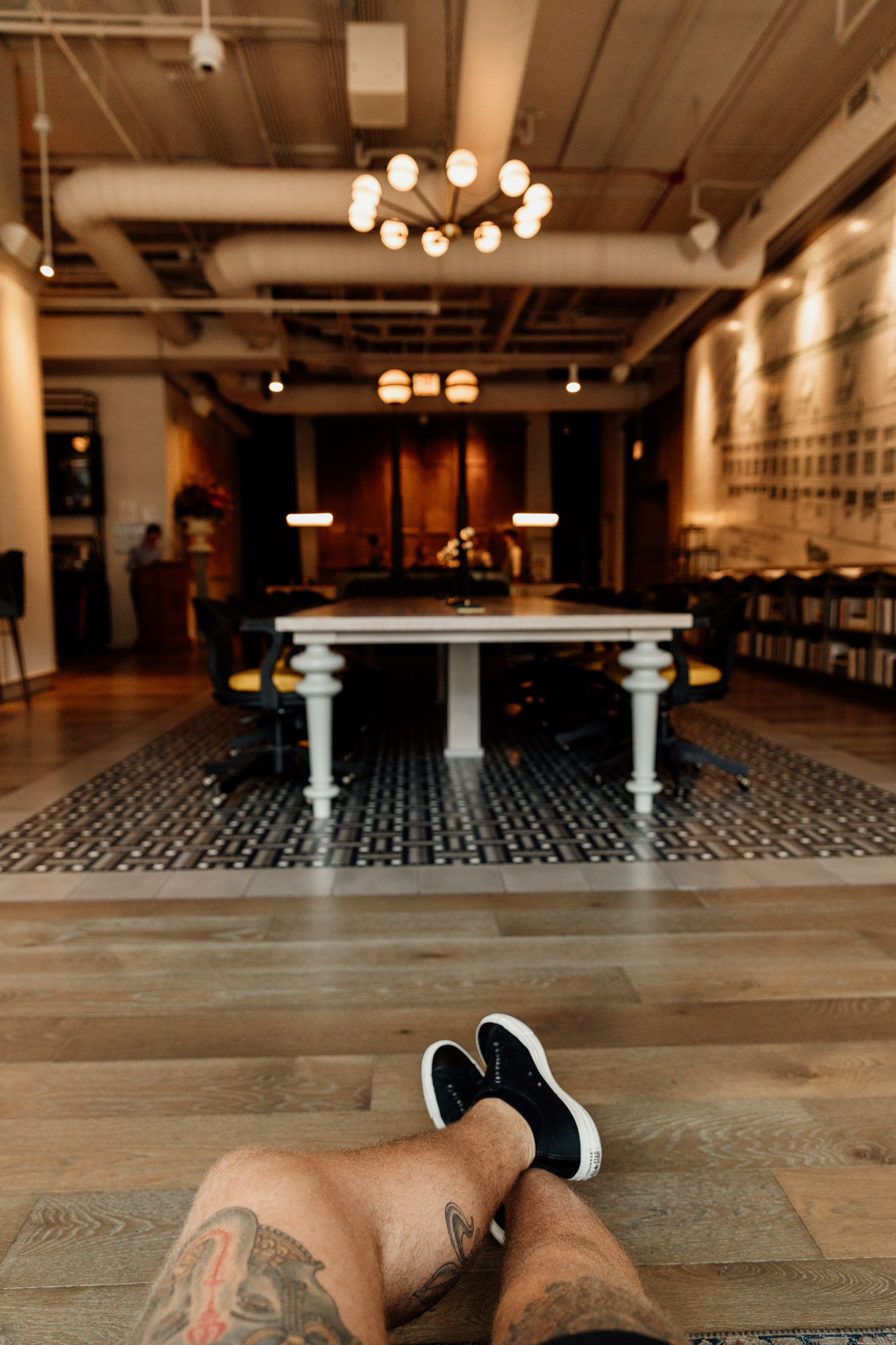 I'm never a fan of getting up early, especially when I'm on a trip, but when brunch is on the menu – I have a change of heart. And it's safe to say, I'm glad that I did. I'm a firm believer that brunch should be both long and slow. It's the perfect time to sit around with friends, share great food, and sip on your drinks. It's not something to rush. Which is exactly why I would find myself at Hotel Zachary quite often if I were a local.
The menu is perfect for a big brunch with friends and is full of options for everyone in your party – something I find incredibly important. Not to mention – the service is top notch.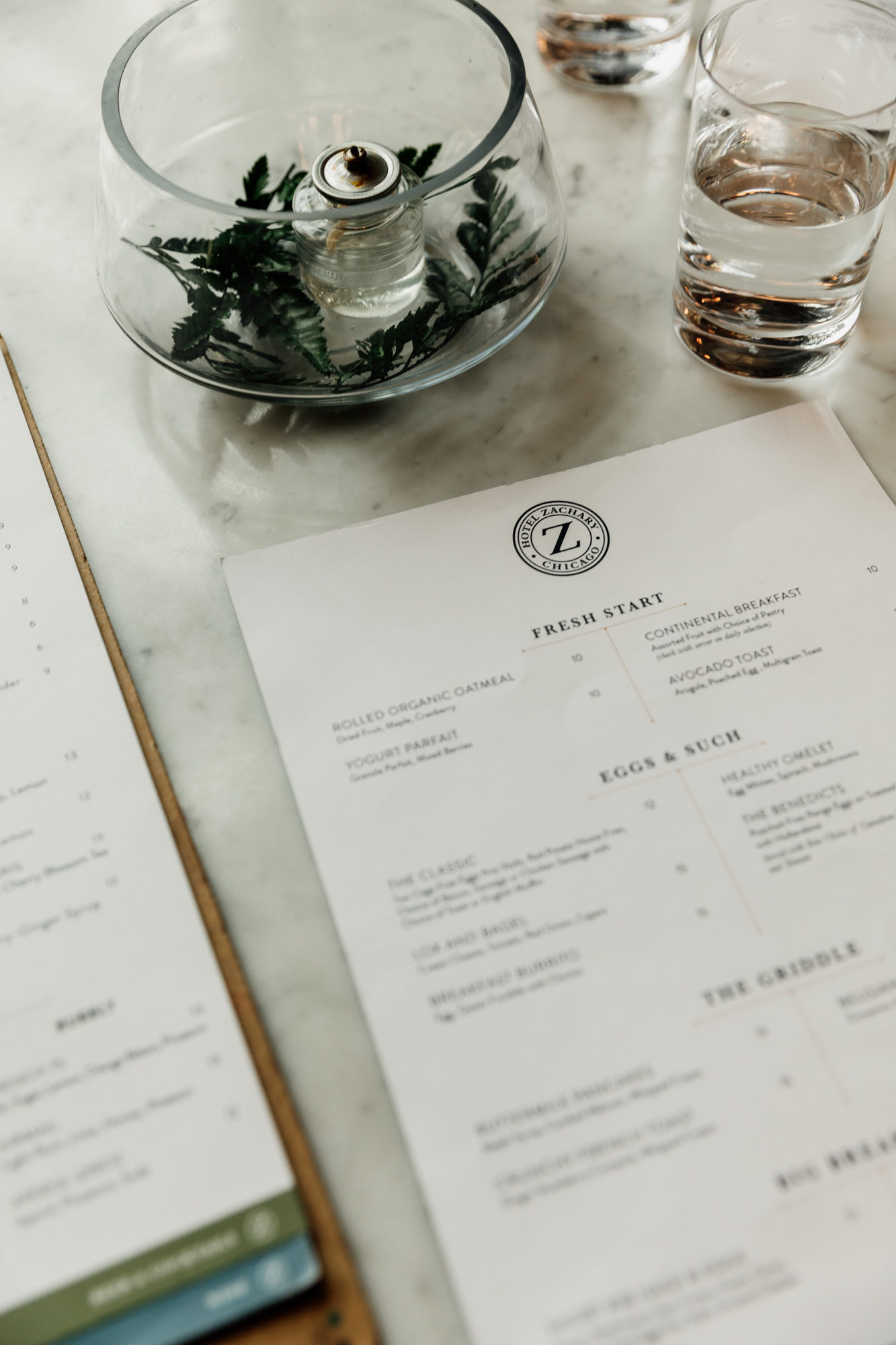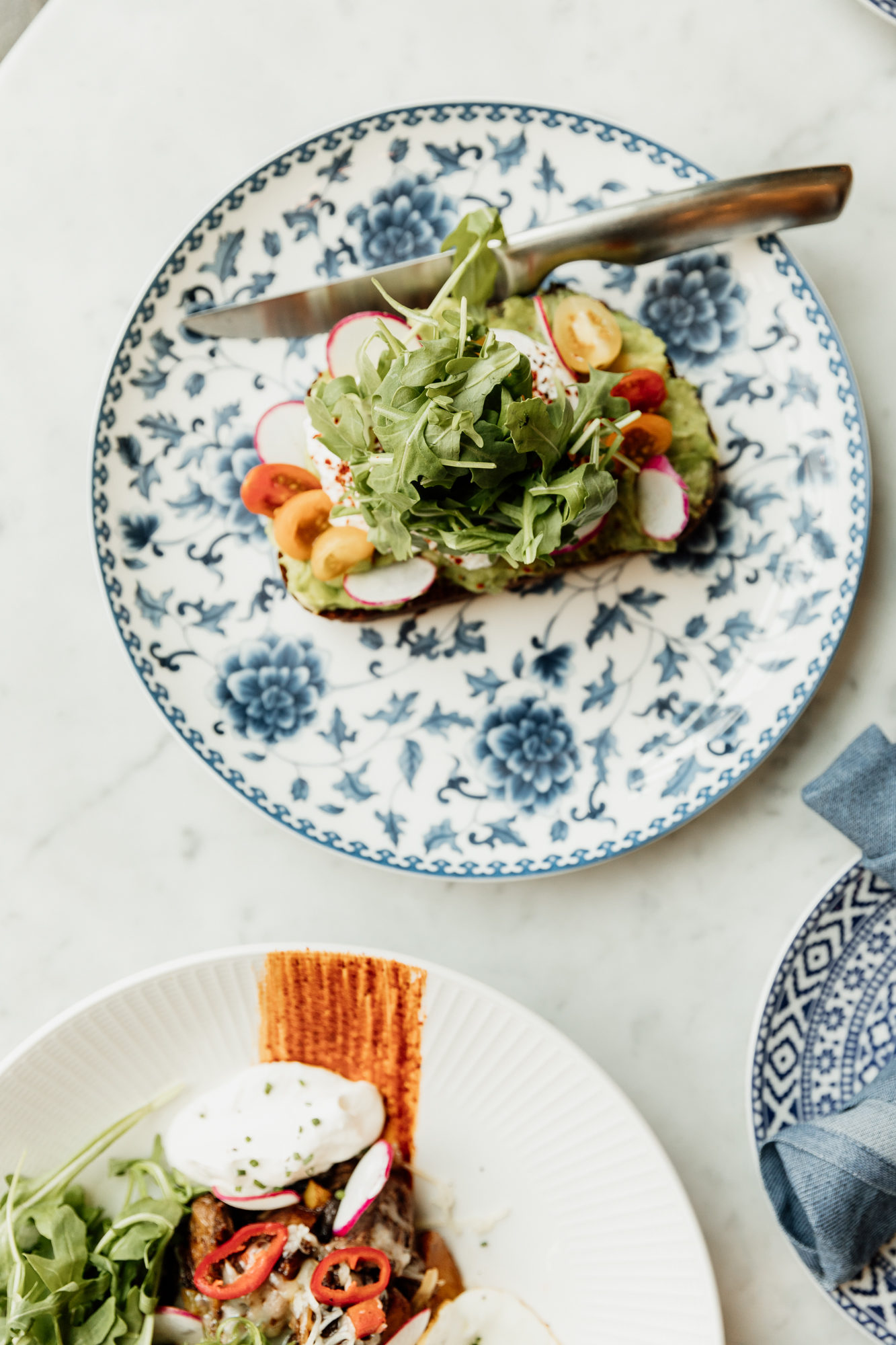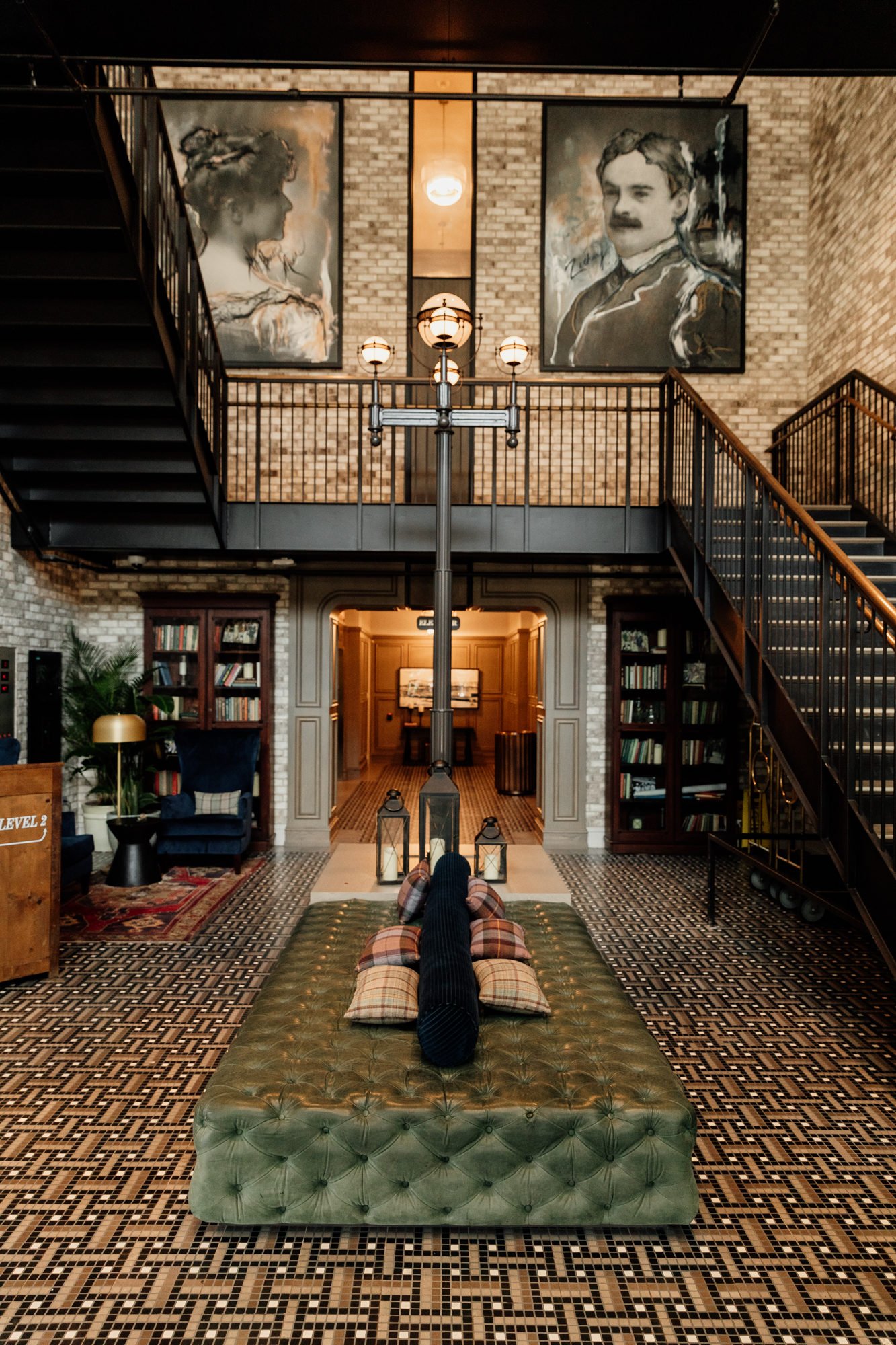 After filling up on brunch we finally decided to venture outside the confines of Hotel Zachary and explore a bit of the city. Luckily, the hotel is located just a few blocks from several major train stops making it incredibly easy to get just about anywhere. Sure, you could also always take an Uber, but where's the fun in that?
The rest of our day was spent bopping around downtown Chicago including a stop at the SkyDeck. If you haven't been, it's really cool. BUT I would 100% recommend buying the fast pass or going to one of their early admission times cause the lines can get very long.
Once we'd had our fill of exploring we made our way back to Wrigleyville to do what we'd been doing all weekend – eat. First stop was the recently opened second location for Big Star. Seriously, I can't make it to Chicago and not stop in here for a marg and a walking taco. If you've not been – you're missing out. Go. Thank me later.
Then as we walked back to the hotel we stopped in Smoke Daddy BBQ for some more food. Cause two southerners will never pass up the chance for some BBQ. SO glad we decided to stop in too. Food was delicious and literally steps from our hotel room. Which meant we were able to roll our full selves to the elevator and promptly crash into bed.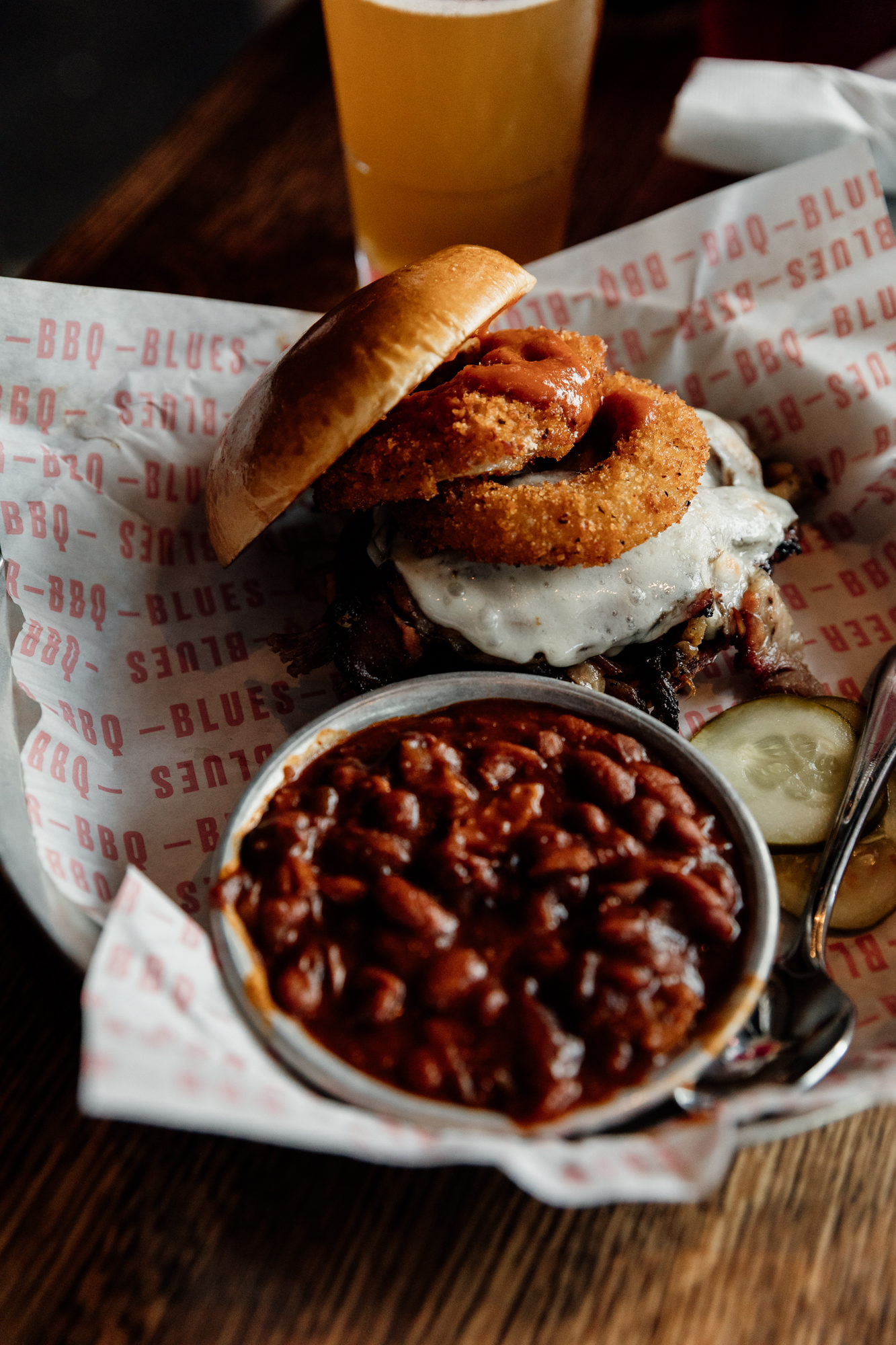 Needless to say. We enjoyed our weekend with Hotel Zachary, immensely. They were incredible hosts, and the location couldn't have been more perfect. Both Kelly and I were really craving a weekend out of town but also a chill one – this trip was exactly that.
If you're in the market for a new favorite hotel in Chicago then you're in luck cause Hotel Zachary is perfect in every way. Chicago resident? Also in luck! Literally couldn't find a more perfect staycation hotel.