Disclosure: This post is brought to you by McAlisters Deli + The Blog Societies, but as always, all thoughts and opinions are my own.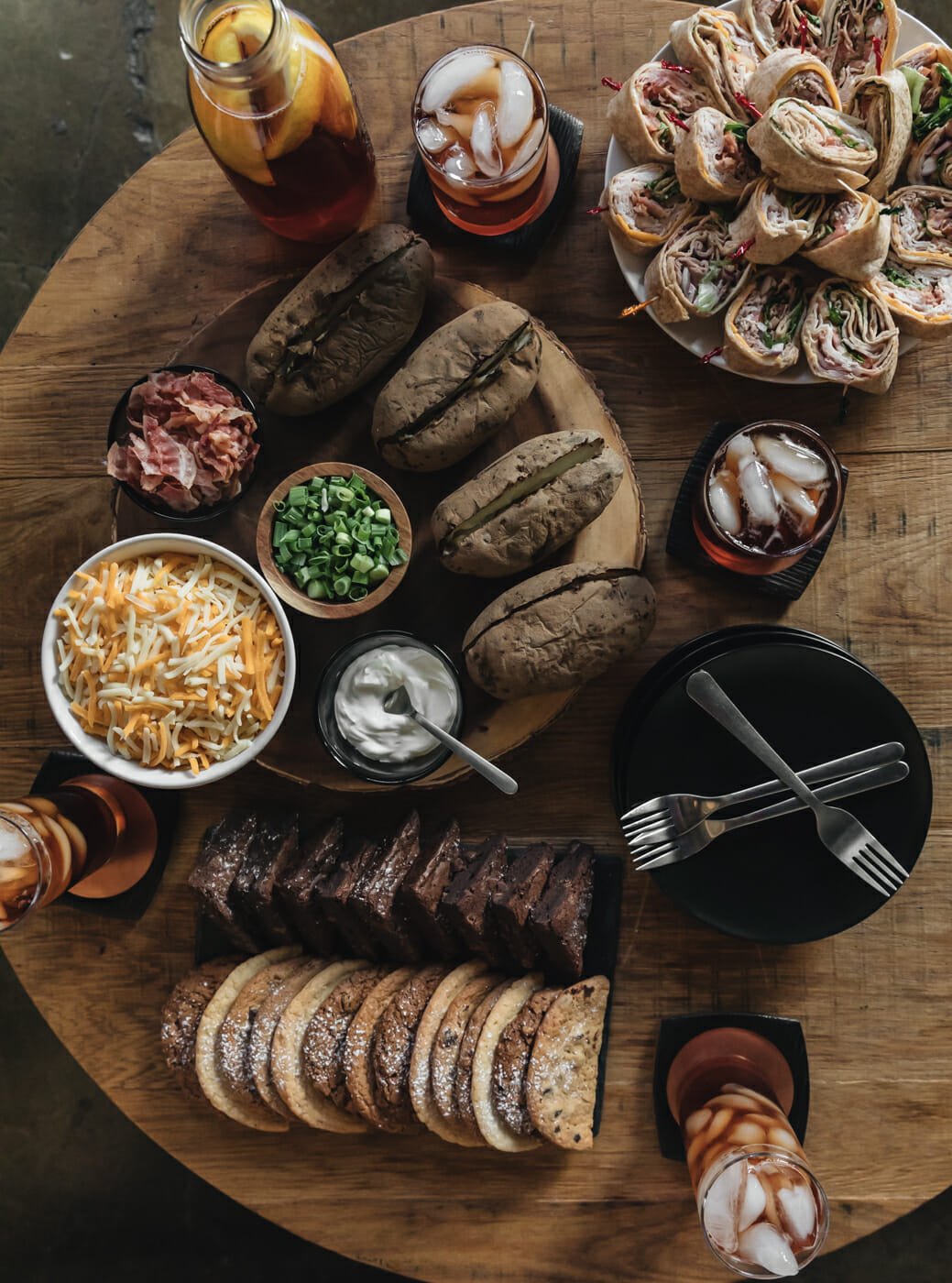 Well, I've been on the road quite a bit lately, and it's actually about to get a lot more crazy. I'll be traveling to Tennessee, Virginia, and the Dominican Republic over the next couple of weeks. Travel is definitely a perk of the job, but it can be draining. At least my trip to the Dominican is going to be an actual vacation. My first vacation in years. Color me excited!
But when I am home, which is usually the weekends, I spend as much time with my friends as possible. Meaning that this time of year we're either watching a game at someone's place or a favorite bar. For those days that we actually make it down to the field my new apartment is the perfect rendezvous point as I'm the closest to campus.
We all know that I love to cook. But with my limited time at home lately the last thing I want to be doing is cooking. Enter McAlisters. They're the perfect solution for quick and easy game day entertaining without sacrificing any flavor. From their spud bars to pinwheel trays they've got a little something for everyone.
So if you find yourself short on time, like myself, but still want to entertain friends then make your way to your local McAlisters. Place yourself a catering order, and then sit back and enjoy the game day fun with your friends.