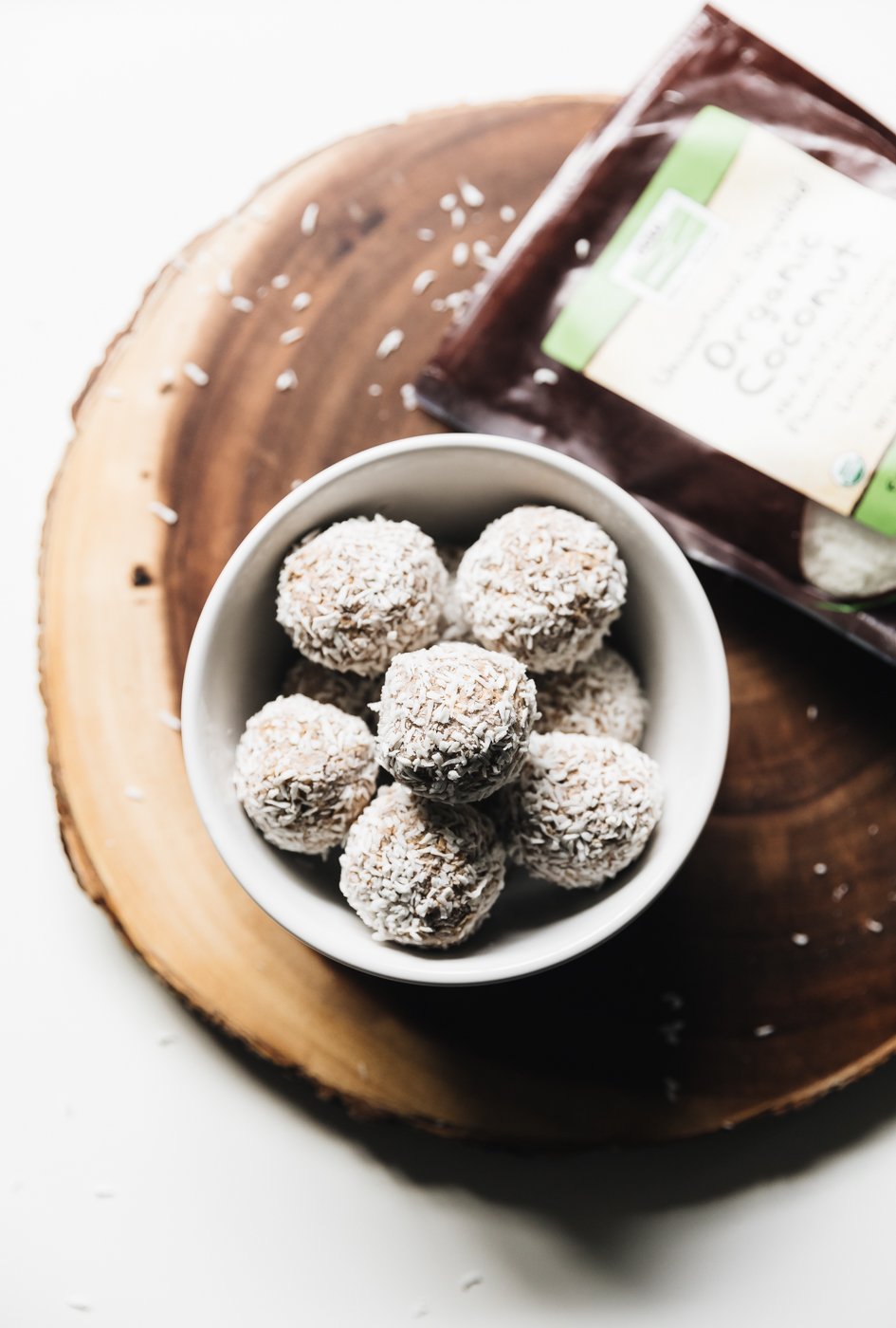 Well, we're officially one month post breakup. Things are starting to feel somewhat normal again. Praise be! This was my first "real" relationship (and looking back that's a big reason why I stuck around for so long) and subsequently my first breakup. Ended up being a lot more complicated and exhausting that I ever imagined. There is a bright side to this though. I'm finally starting to feel like myself again. Seeing the light at the end of the tunnel. Finding the joy in little things that I had lost over the last year.
It's crazy how you can wrap yourself up in something so tightly and then lose sight of who YOU are and what YOU love to do. My health declined, I was constantly exhausted, and workouts were a thing of the past. But now that I've got time to focus on me and what makes me happy again – getting back into running is at that the top of that list. As always with me time and longer than life to-do lists make that hard. But quick and easy recipes like today's for Coconut Protein Bites make it easy to fuel up post run or grab a quick snack anytime. Made even more delicious by the addition of Unsweetened, Organic Shredded Coconut from NOW.
I start off each week by whipping up a batch of these guys and stick them in the fridge. Meaning I've got snacks ready to go all week long! Saving me both time AND money. It's a win, win situation all around. Any time I feel sluggish or need a pick me up, I grab one of these guys and enjoy. Making these the perfect quick and easy thing to whip up before the week starts. Grab the recipe below, and then let me know what you guys think!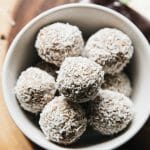 Coconut Protein Bites
---
2 cups

rolled oats

1

scoop of NOW Protein Powder

1/2 cup

peanut butter powder

1/2 cup

stevia

1/3 cup

chia seed mixture

1/4 cup

shredded coconut

1/4 cup

almond milk
---
Instructions
Combine all ingredients in large mixing bowl, stir to combine.
Mixture should be slightly tacky, add more milk if needed (teaspoon at a time) until the mixture sticks together.
Allow to chill in the ridge for 30 minutes, remove, and roll into bite-sized balls.
Roll in shredded coconut, coating all sides, and then place in sealable container to store in fridge.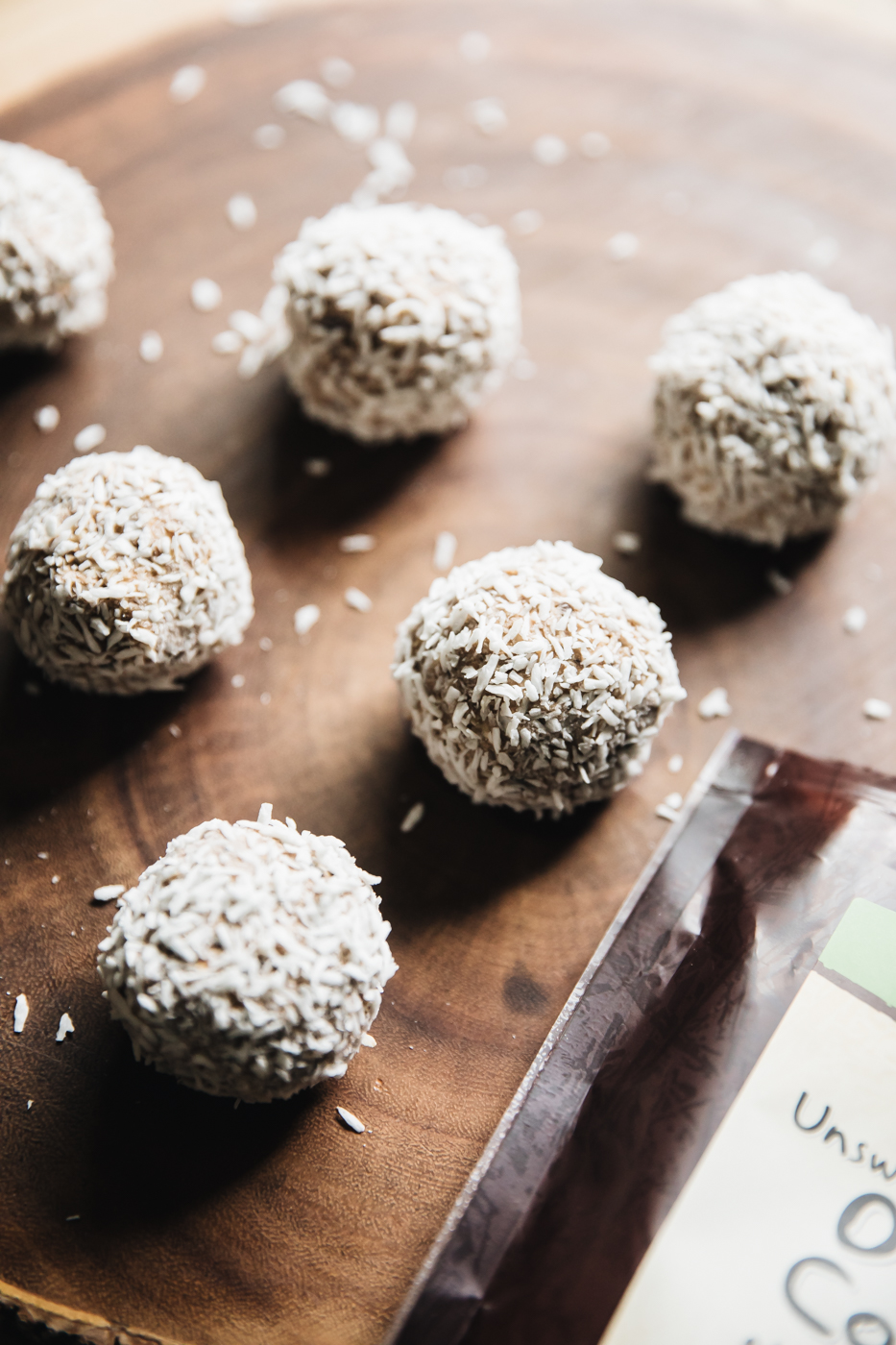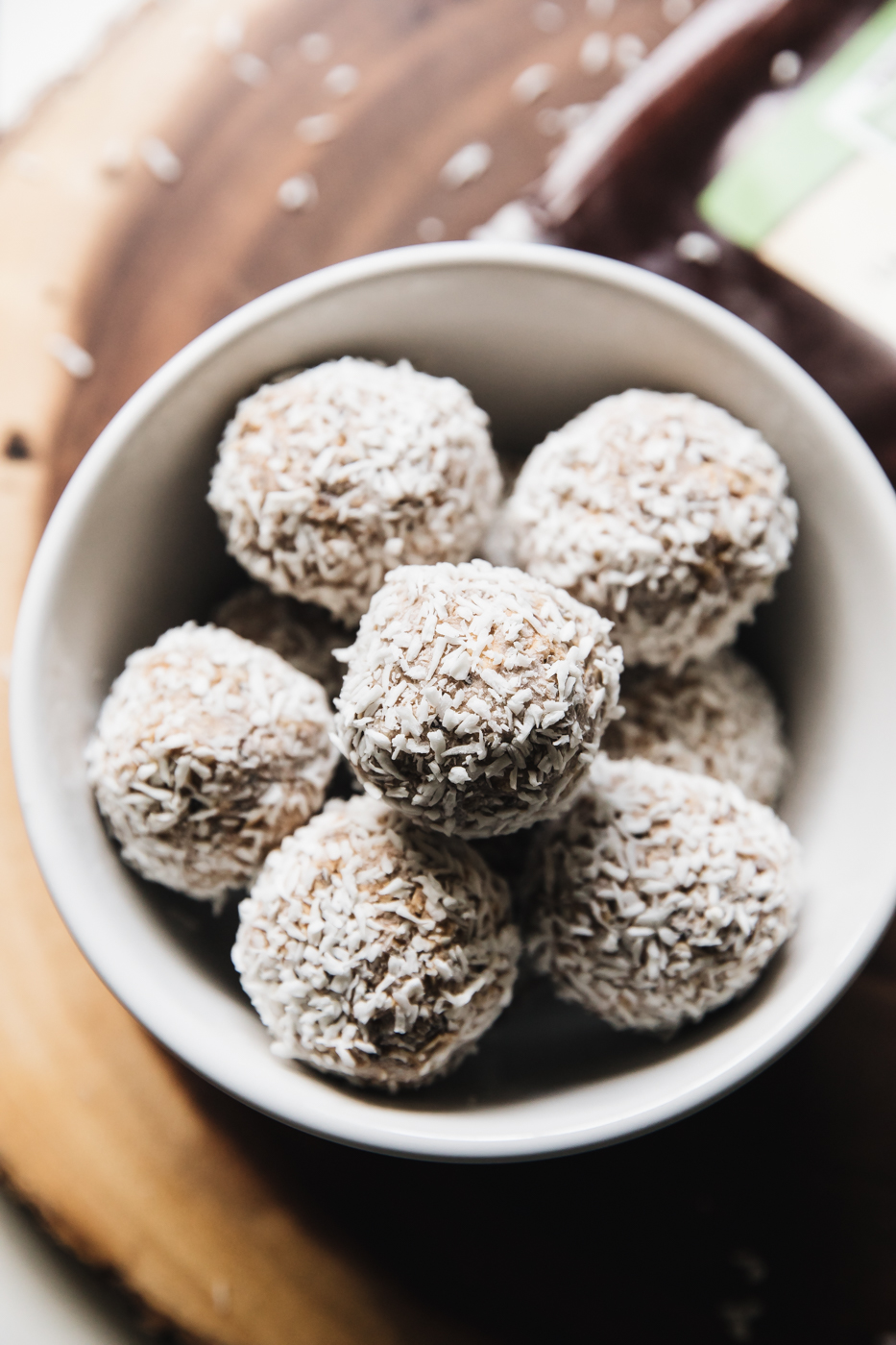 SaveSave
SaveSave