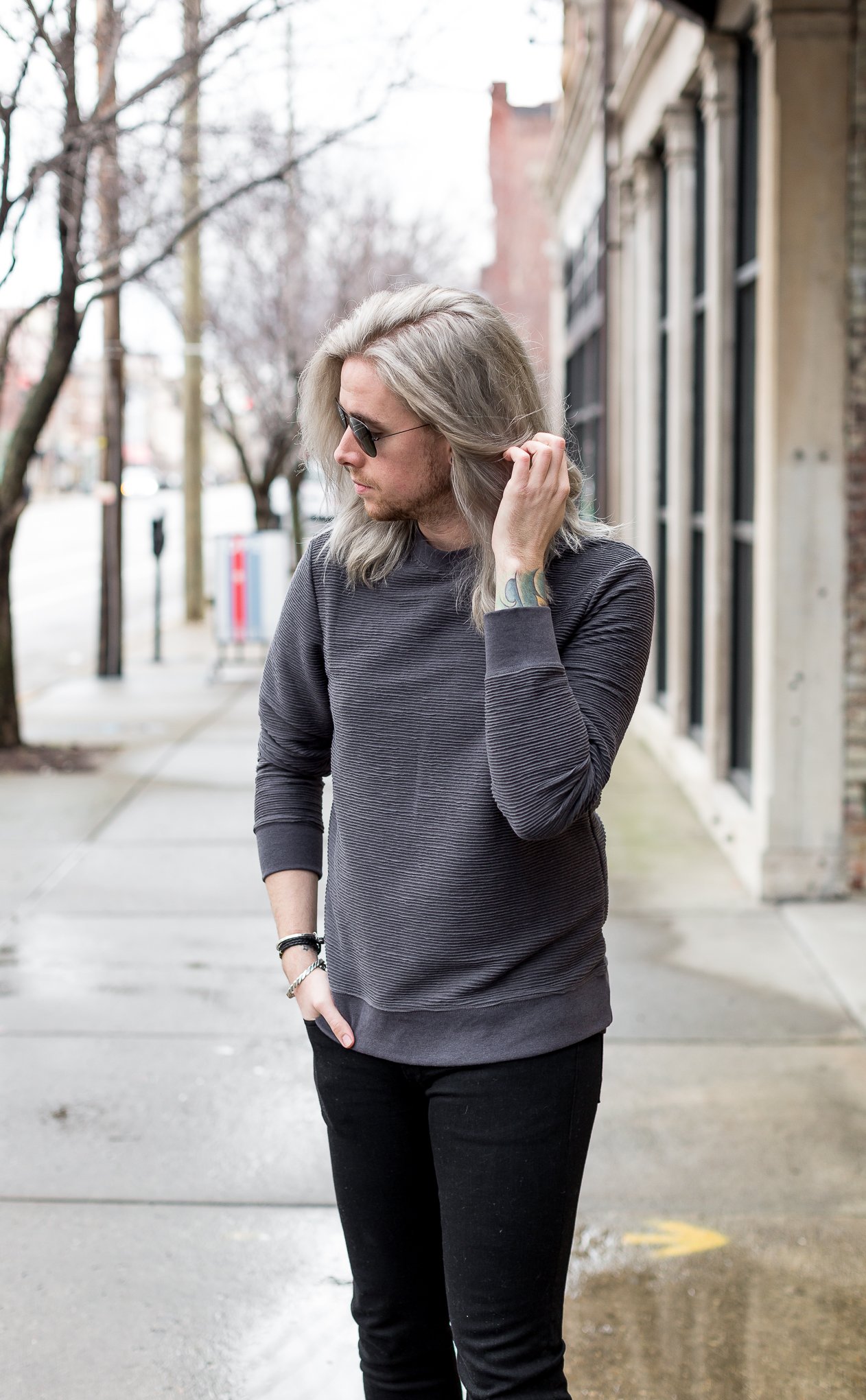 Ray-Ban Aviators | H&M Sweatshirt | Rag & Bone Jeans | Alex and Ani Winding Wrap | Giles & Brother Cuff | Leather Wrap Bracelet | Wolverine Boots
I went out for happy hour drinks the night before last with my friend Miranda, and what was originally supposed to be a few quick cocktails turned into me being out until almost midnight and showing up to a date after knocking back more than a few cocktails. Life's short, have fun, right?
Note to self: happy hour is only happy until you wake up the next morning with a serious hang over, walk to the coffee shop, then realize that you left your keys inside your apartment, and have to sit outside hungover, tired, and gross in the cold until your roommate is able to come home and let you into your apartment.
At least today's outfit matches yesterday's mood, a grey day all around. A few weeks back I did a major closet clean out, and honestly the only things that are left in my possession are things of the neutral variety. For me that includes black, grey, a few blues, and anything in the white color family (even if I can't wear lighter colors that often thanks to my current hair color.)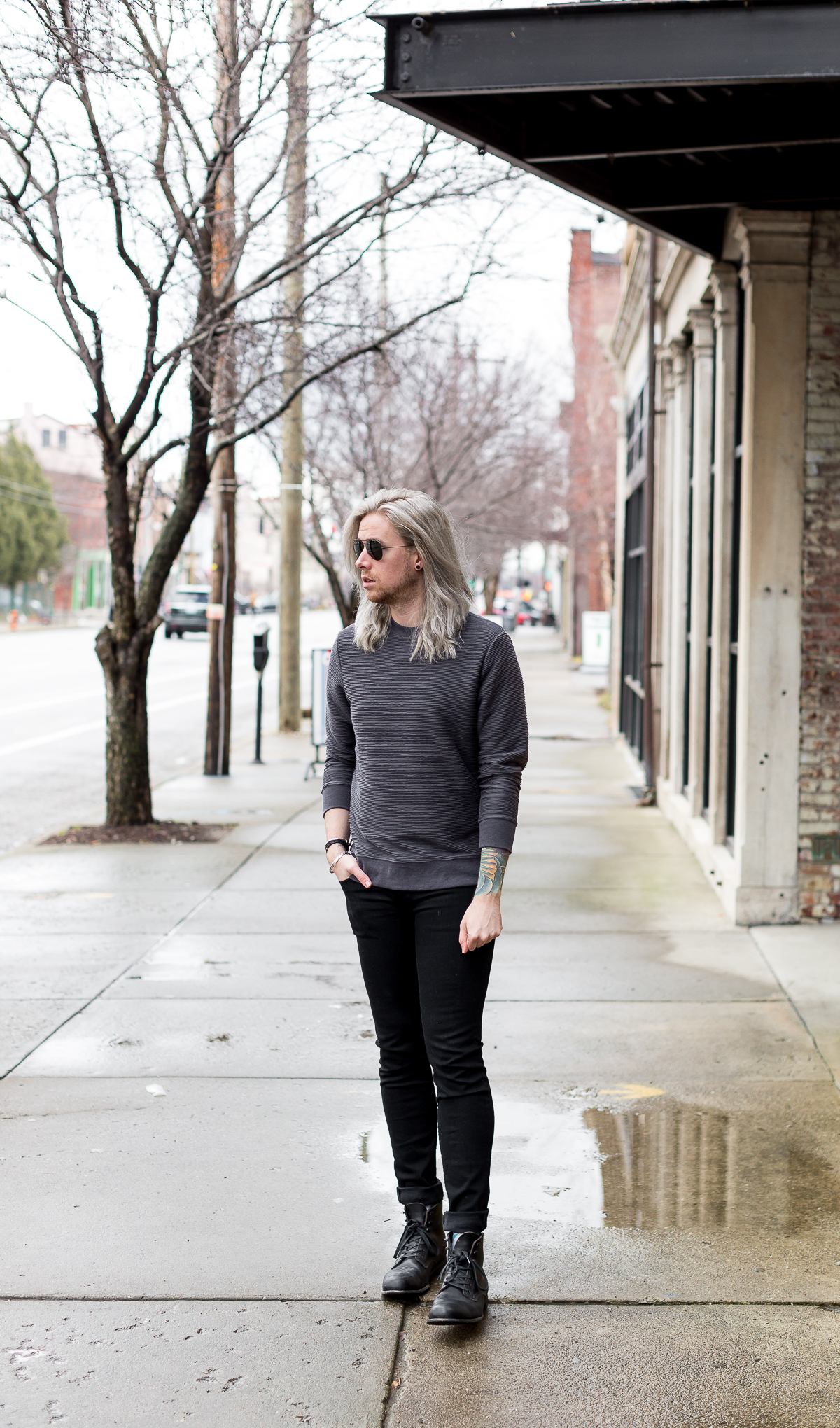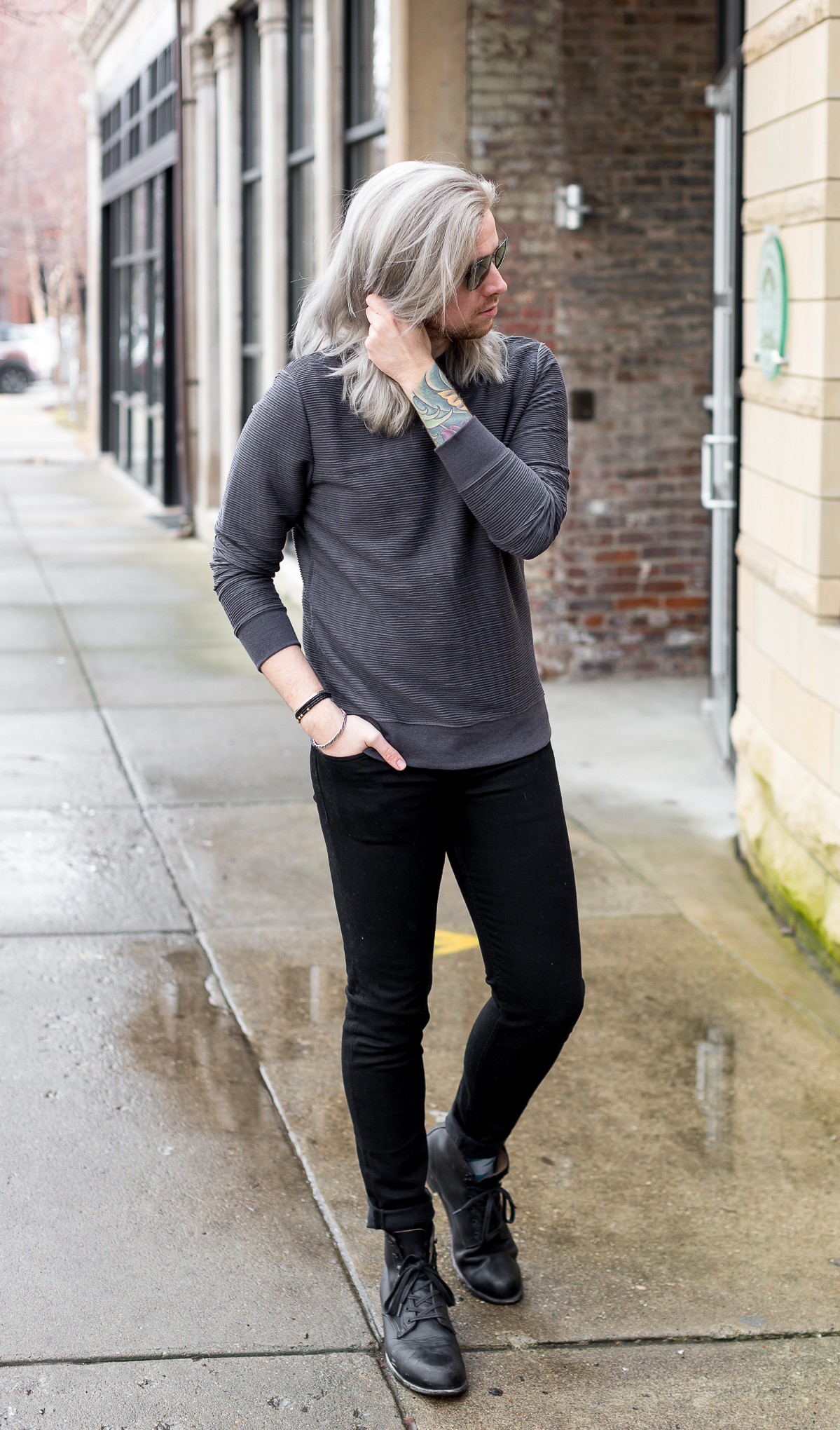 Shop The Post

But before you go.. Like what you see?