Wheatley Vodka is sponsoring today's post, but as always, all thoughts and opinions are my own. Thanks for continuing to support the brands that support me!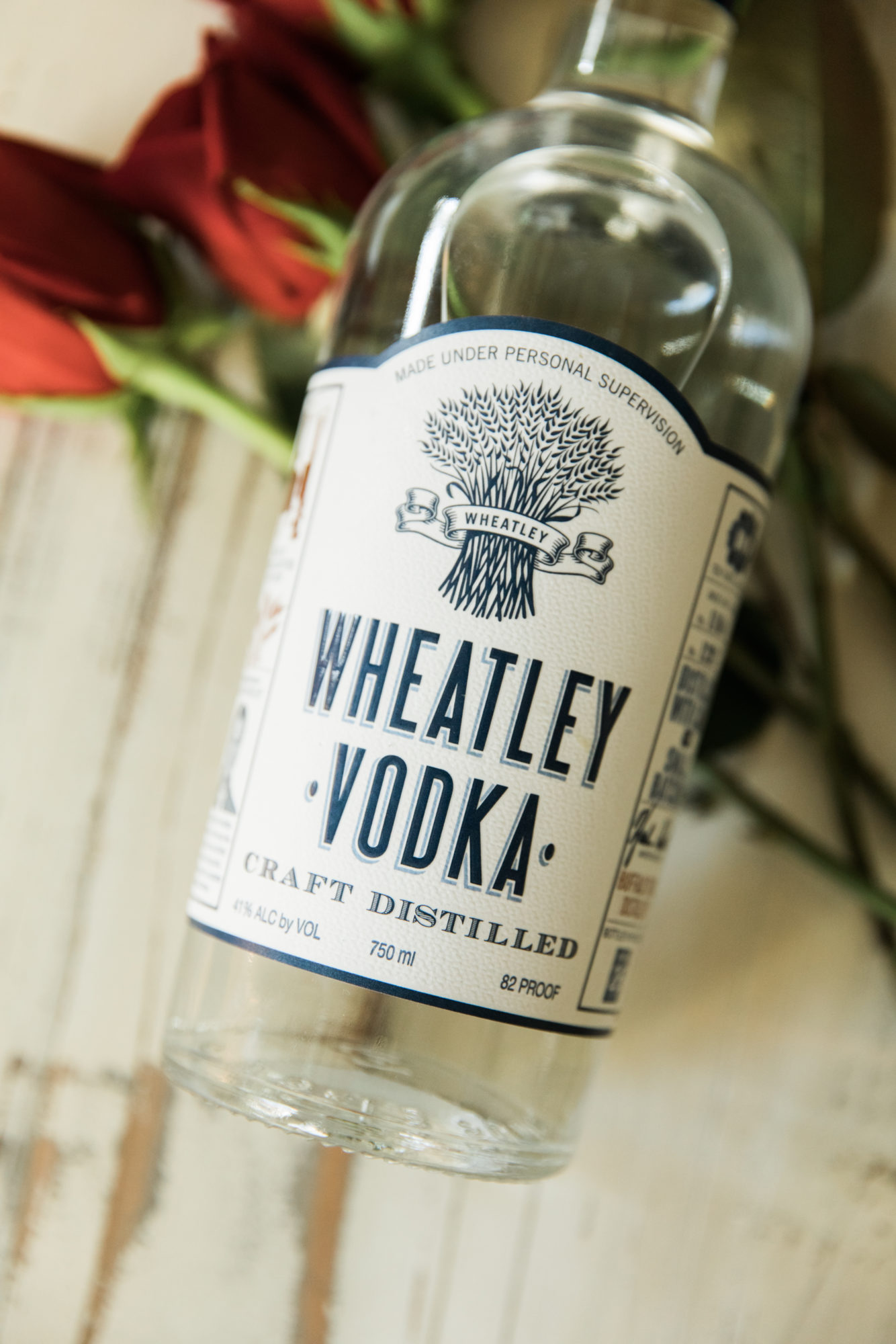 Guys, I can't believe that April is almost half over. Once April 1st hits pretty much all of Louisville goes into major lockdown. Why? Cause we gear up for what's the busiest few weeks in town every year. So much so that unless it involves Derby we sometimes say we'll get to it AD – After Derby. The Derby festivities officially kick off with Thunder Over Louisville, the largest annual fireworks display in North America. You can find us spending weeks are filled with events, parties, and just about everything in between.
It's truly an amazing time to live in Louisville, and it's something that locals look forward to for months. A lot of things can be said about Louisville, that's for sure. But it's definitely safe to say that we know how to have a good time.
So, I'm excited to be partnering with Wheatley Vodka today to share some tips for entertaining your friends this Derby season. For those of you that aren't familiar with Wheatley; they have over 200 year of distilling experience! Harlen Wheatley is the Master Distiller at Buffalo Trace Distillery, America's oldest continually-operated distillery.
It is crafted in small-batches using a one of a kind micro-still. The unique wheat recipe is then distilled a total of 10 times and is then triple-filtered before being bottled at 82 proof. The end results? A delicate and balanced taste profile that's pure and crisp on the nose with a clean taste and hints of soft vanilla. Which makes it the perfect vodka to stand on its own or paired up in a cocktail.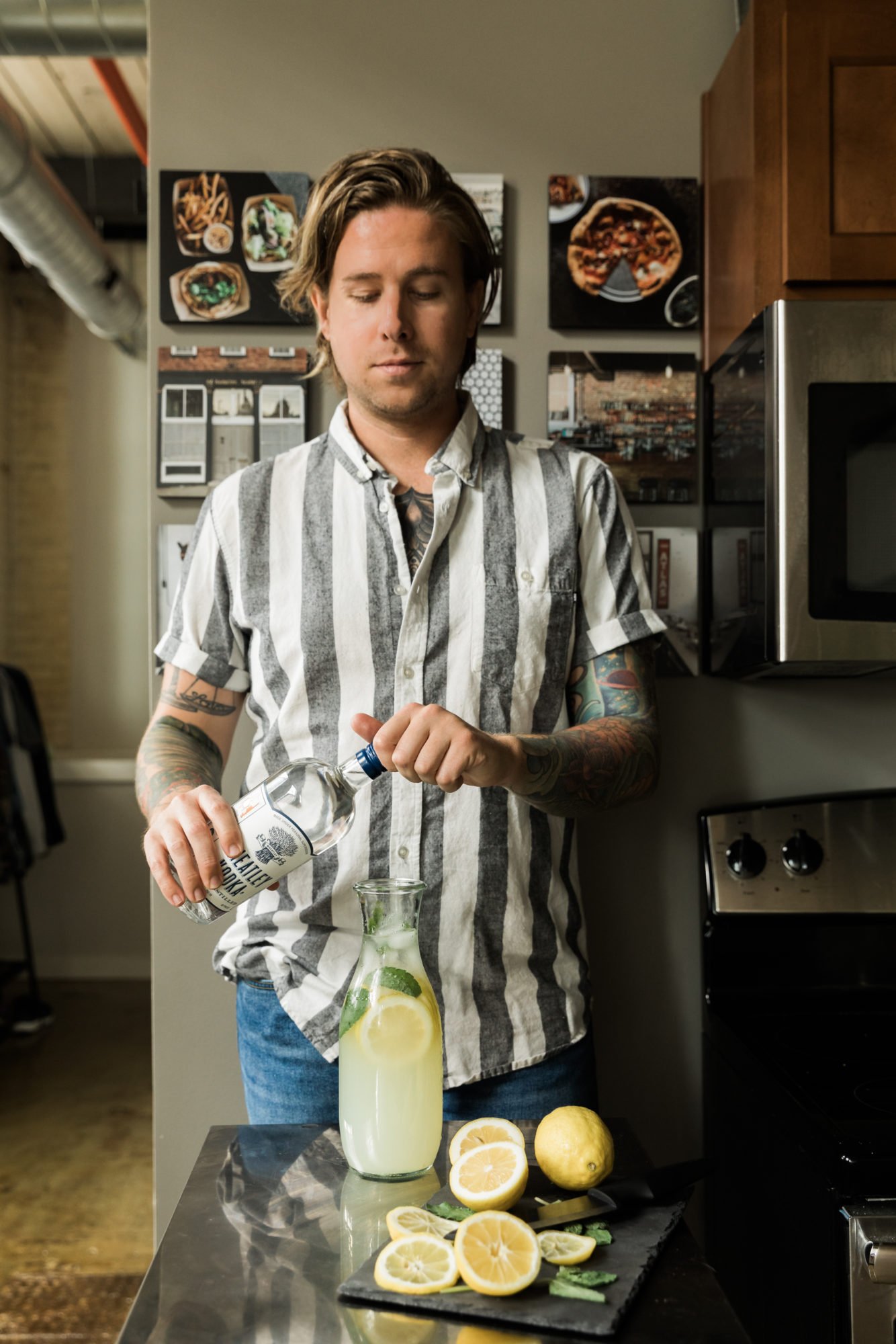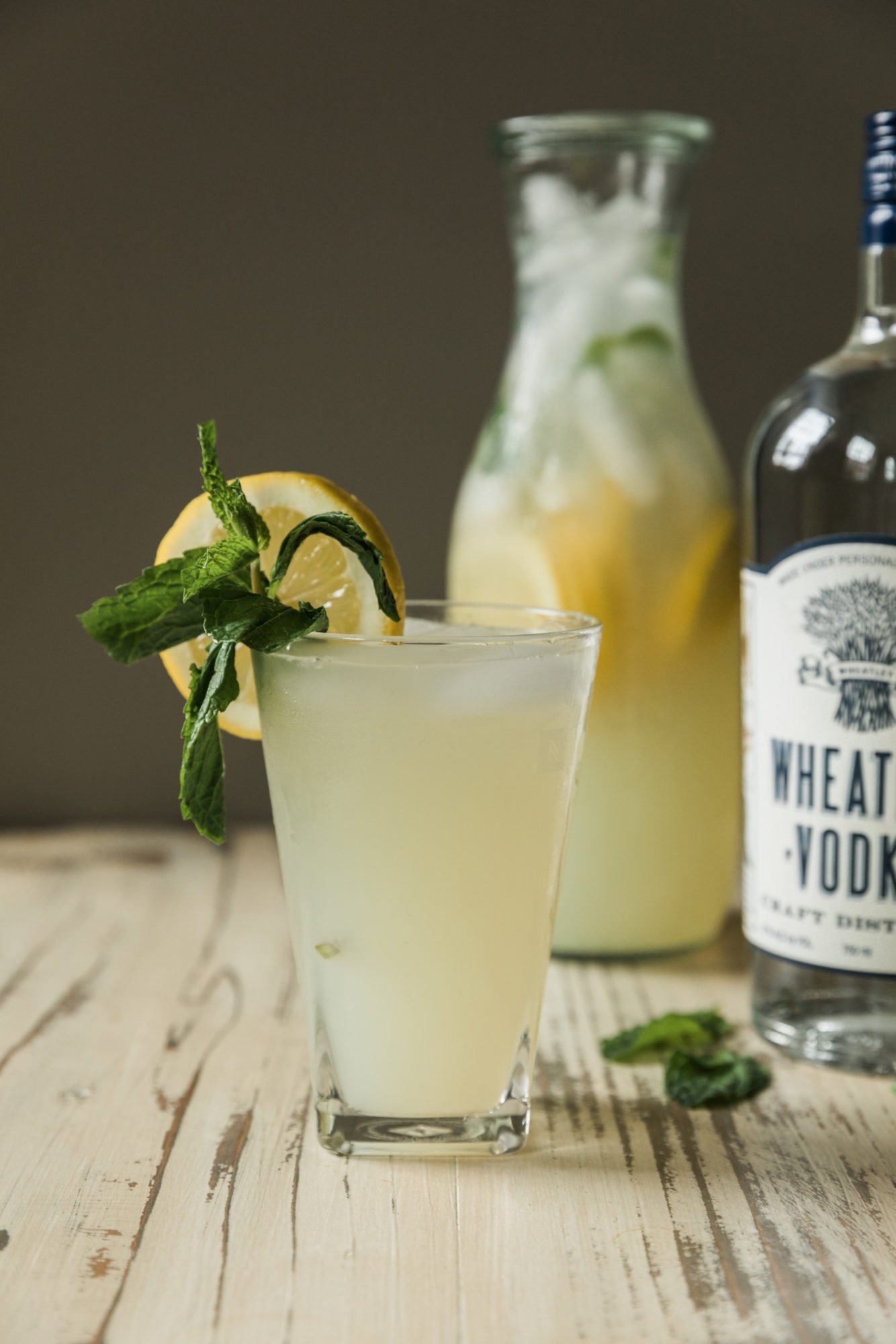 Kentucky Derby Party Prep
We all know that going to the track is a ton of fun. Although it is sometimes just as fun to have friends over at your house. Whether that be a pre-track meeting spot for the crew or as a way to avoid the crowds; a house party is where it's at.
They can definitely seem daunting to host for even the most seasoned host, but they really don't have to be! With a little bit of planning ahead of everyone's arrival and a team effort from your crew day of it's both easy and fun.
Plan Ahead
My biggest suggestion for a seamless and stress-free Derby party is to plan ahead. No one wants to be pouring up drinks all day or standing behind a bar serving your guests. Which is where crafting a batch cocktail with Wheatley Vodka can come in really handy. This year I'm having friends over before heading to the track, and I'll definitely be serving this Vodka Mint Lemonade.
Best part, besides the nod to the mint julep, about it? It's a cocktail that you can make in large quantities the night before and leave to chill in the fridge. You can also tailor it to fit just about every palate. Find my recipe below, but of course, feel free to tweak to you and your guests preferences!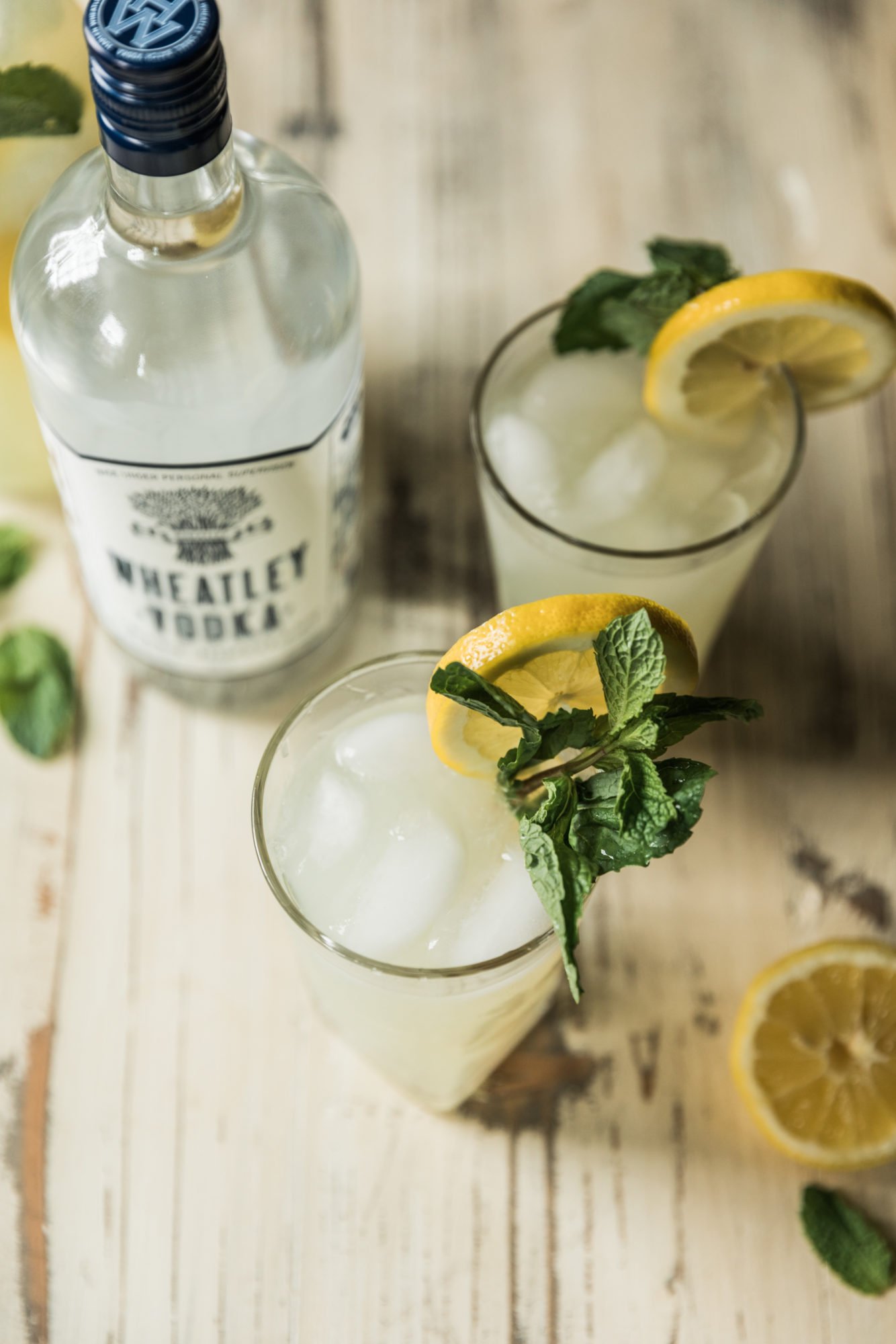 Print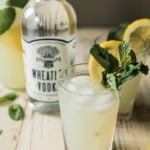 Vodka Mint Lemonade
---
Author:

Yield:

12

Servings

1

x
1 ½ cups sugar
1 ½ cups water
2 cups mint leaves
2 cups fresh squeezed lemon juice 
4 cups Wheatley Vodka 
Ice
Lemon wheels, for garnish
Mint sprigs, for garnish
---
Instructions
Combine sugar, water, and mint leaves in sauce pan. 
Bring to boil and stir until all sugar is dissolved. 
Remove from heat and allow to cool before straining simple syrup through strainer to remove mint. 
Combine lemon juice, simple syrup, vodka, and ice in large pitcher. 
Stir to combine. 
Pour into prepared glasses and garnish with lemon wheels and mint sprigs.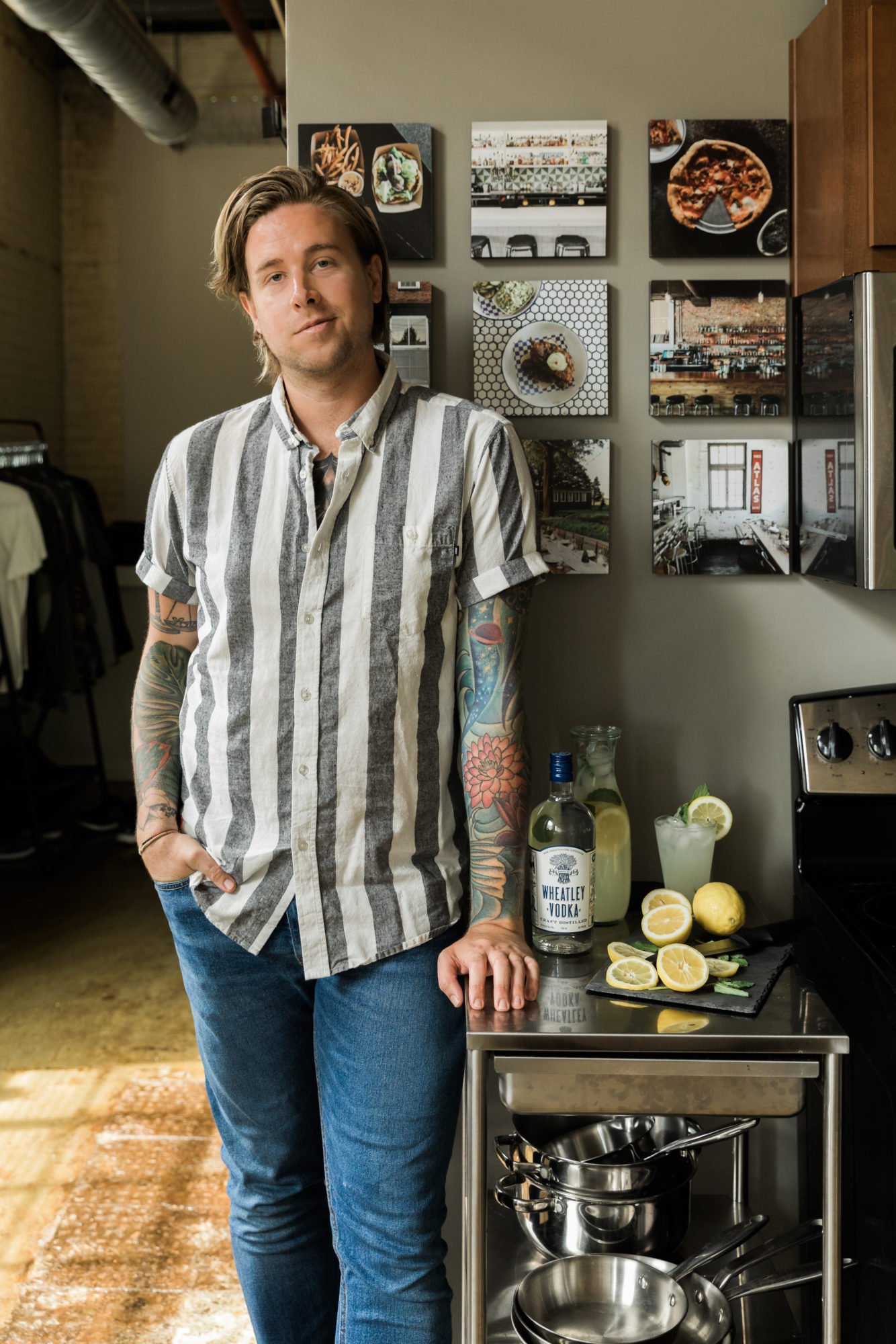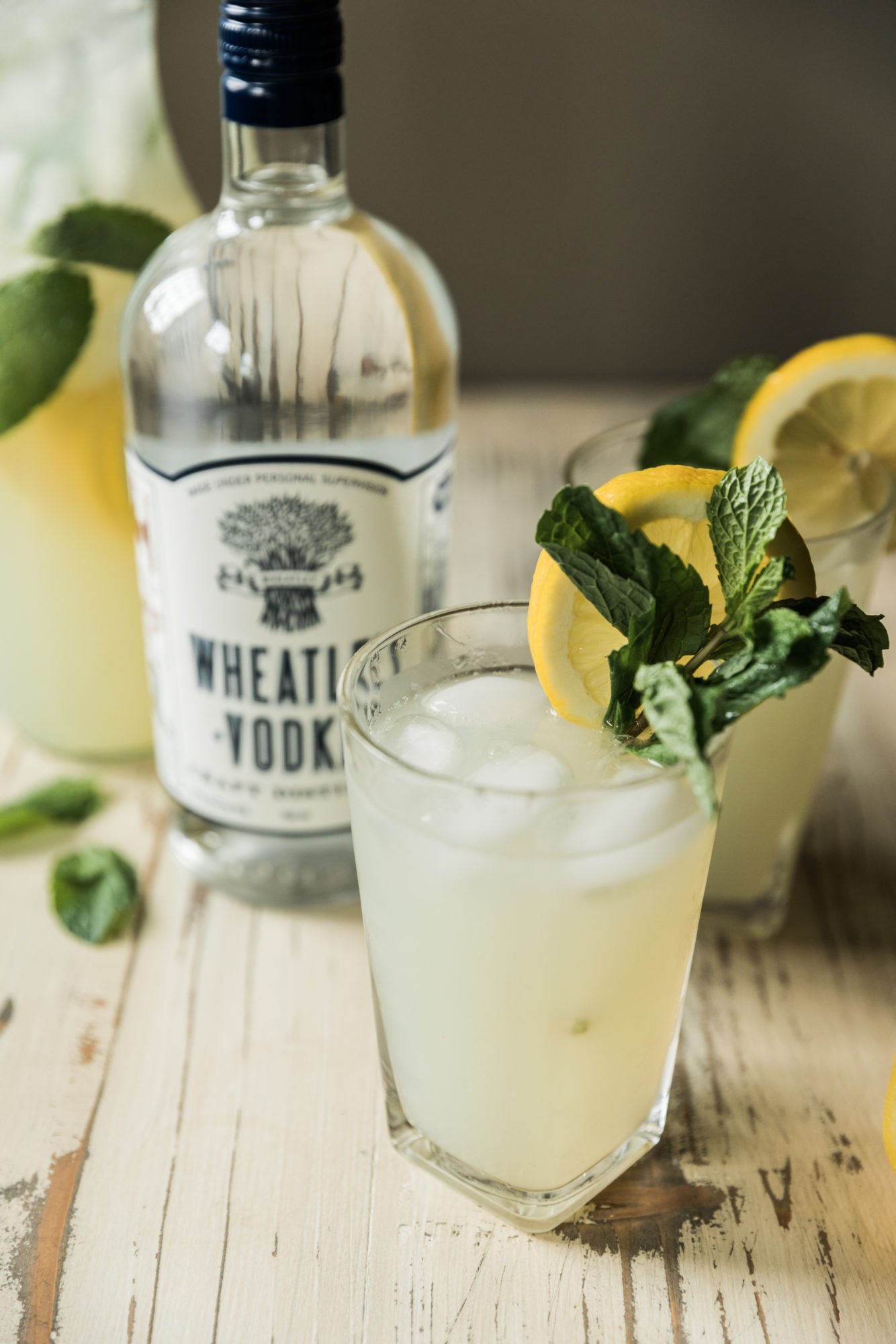 Delegate
Just like with a dinner party as the host you should handle a substantial part of the party, but 100% delegate remaining things to those attending. For a Derby party I like to handle the bar and batch cocktails and ask my guests to bring appetizers or finger foods for all of us to snack on. Because we all know that we're going to be enjoying a hot dog or two once we make it to the track.
Cut It Off
Always, always have an exit strategy. Let everyone know that your party will wrap at a certain time and then shew them out of your house at the time. It's really easy to keep drinking at a friend's house, and then never actually make it to the track. Needless to say going in with a designated departure time makes sure everyone is on the same page and makes for a smoother exit.
But at the end of the day, Derby is one of the best times to live in Louisville or visit the city. No matter what is on the agenda, y'all will have fun – I promise. So remember to have fun, but always drink and play responsibly!