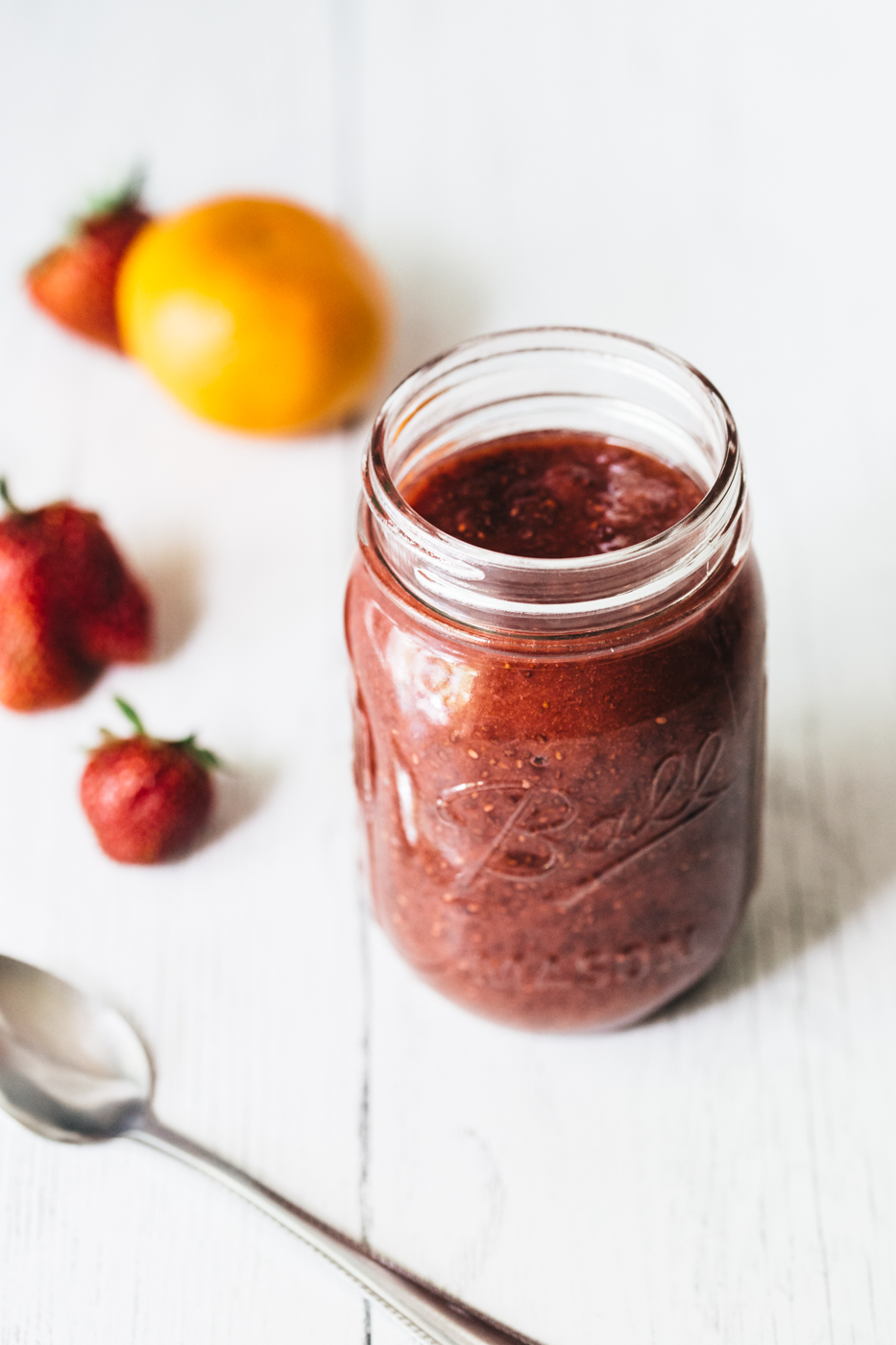 Never really figured I'd be one for making jam at home, but after seeing Dan Churchill share a how-to in an Instagram story recently – I figured why the heck not. Turns out, it's a lot easier than I originally assumed. And with my haul from last week's trip to Eckert's – Boyd Orchard I had plenty of strawberries to play around with. So today I set out to try my hand at making Strawberry Orange Chia Jam.
First order of business, following Dan's lead and using agave vs. white sugar. Why? Because I'm doing my best to cut out refined sugars, especially in areas like this. No better place to start than right here. Second order of business? Using the benefits of chia seeds to help set the jam without any extra ingredients. How's that? Because chia seeds change their structure once wet and turn into a gel all on their own. Plus, they're jam-packed (pun intended) with protein and various other health benefits. Now, I'm not saying eating your weight in this jam is "healthy", but it's definitely healthier than anything you'd get in the store!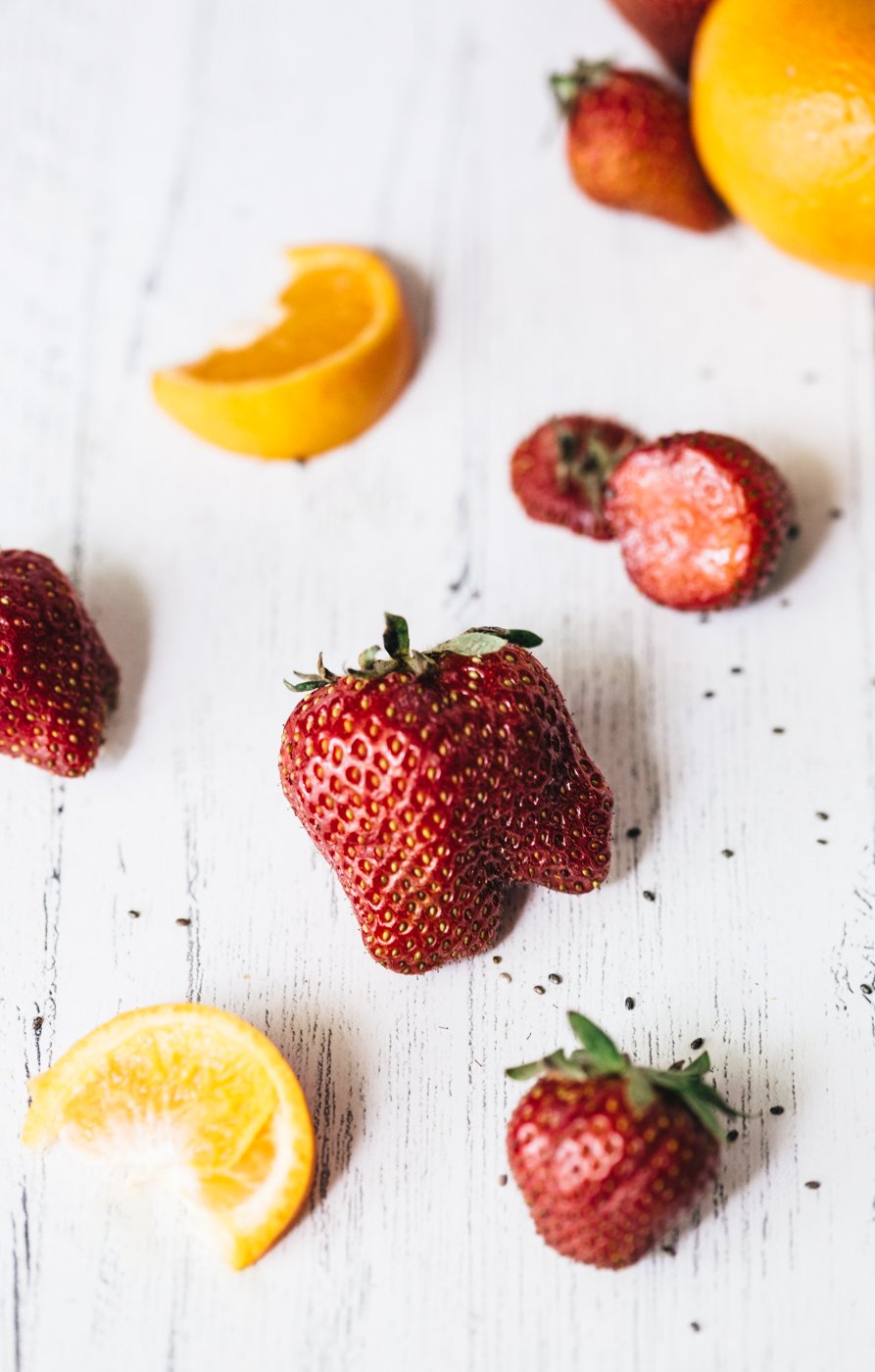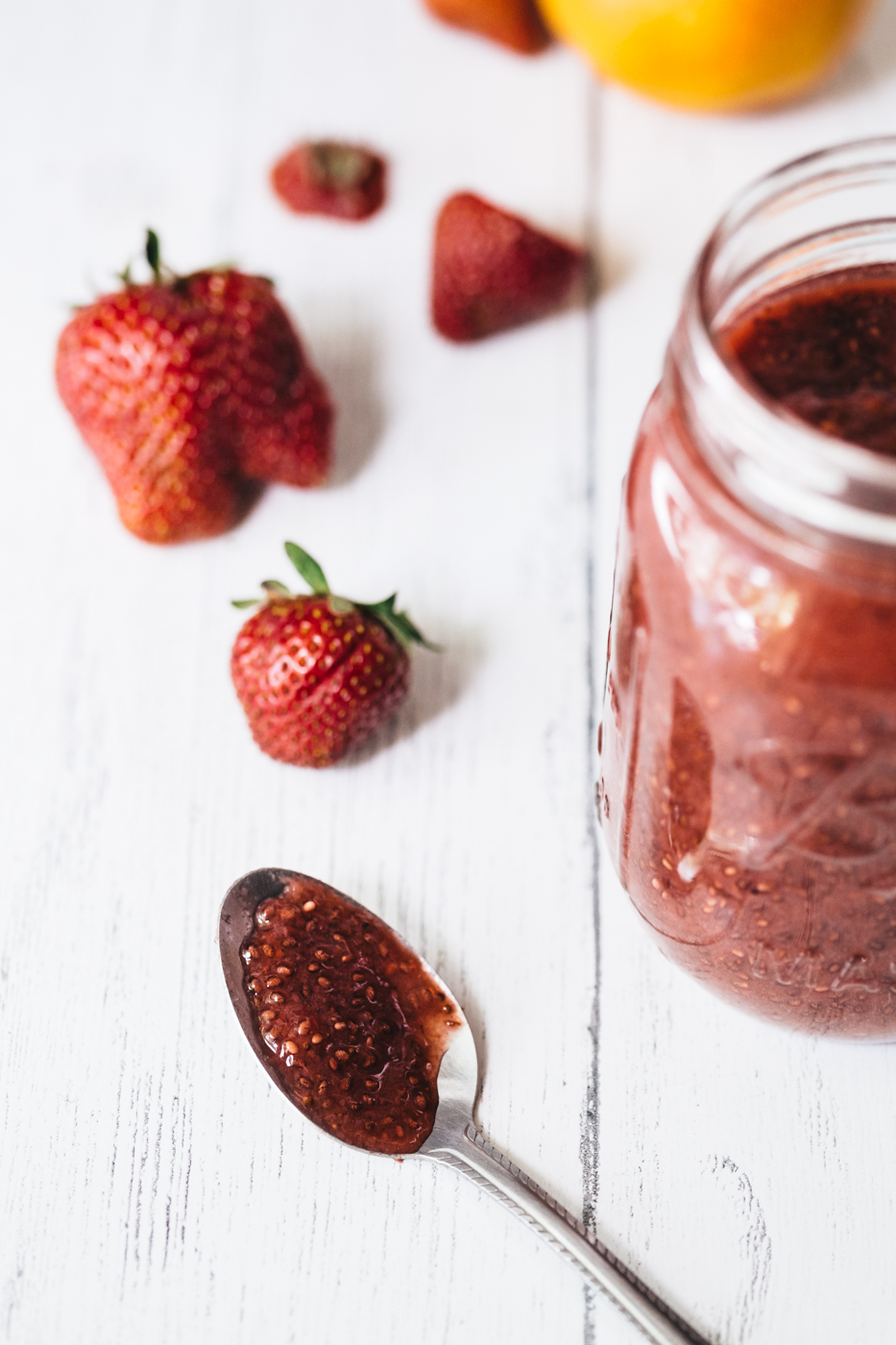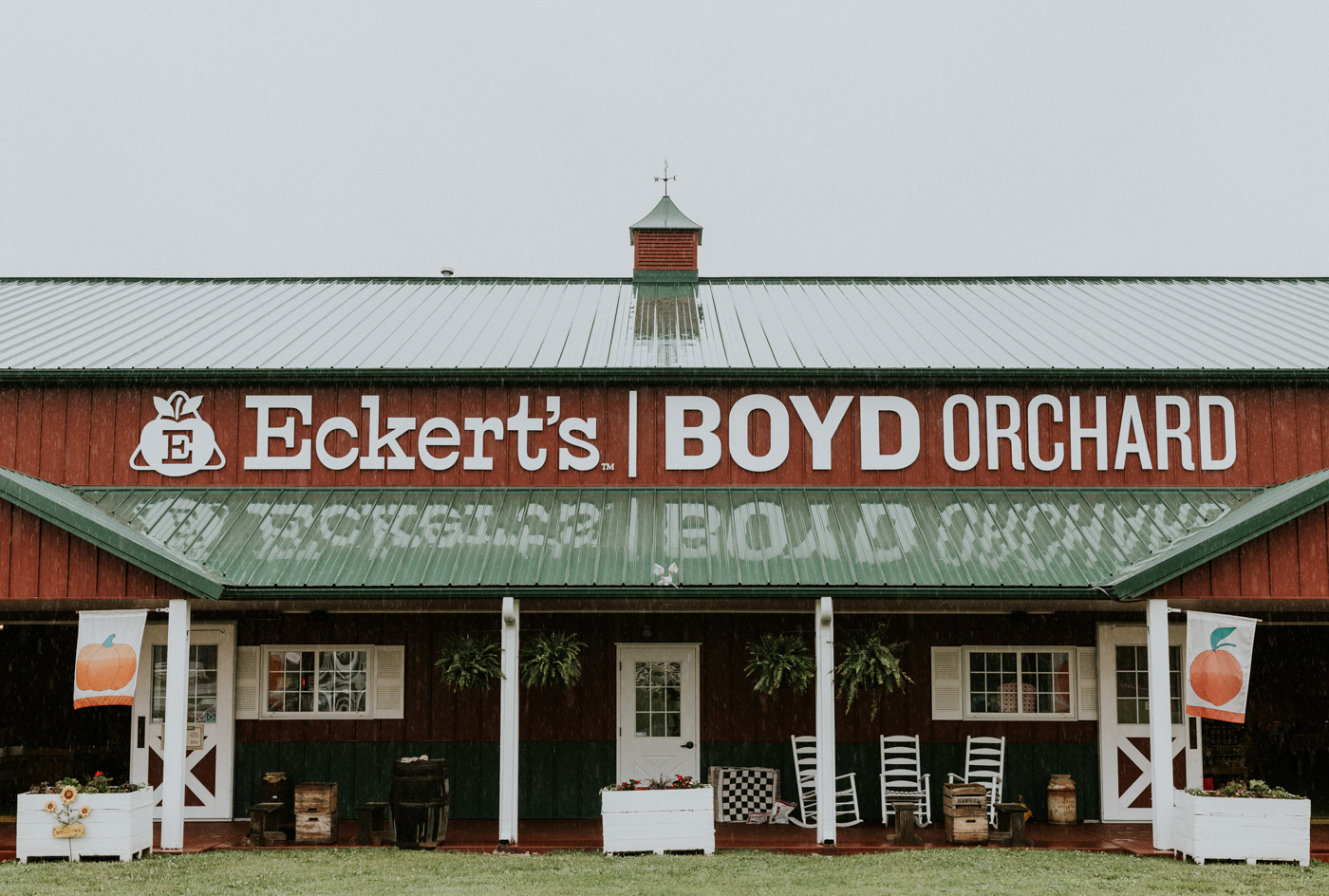 The Eckert Family has grown apples for more than 100 years in rural Illinois and recently expanded into the Kentucky market with the acquisition of Boyd Orchards earlier this year. They grow super sweet peaches, blackberries, over 30 varieties of apples, and pumpkins – all of which are available seasonally.
This year they will be offering pick-your-own strawberries, blackberries, peaches, apples and pumpkins when in season. You can even enjoy a tractor ride to the fields most days when they are picking! While their is stocked full of delicious jams, jellies, preserves and honey as well as the cutest gift items and kitchen gadgets around. Needless to say, they've got a little something for everyone in the family, and make for a great weekend trip all year round. Personally, I can't wait to head back down to Versailles come this fall for some pumpkin picking. Who's with me?!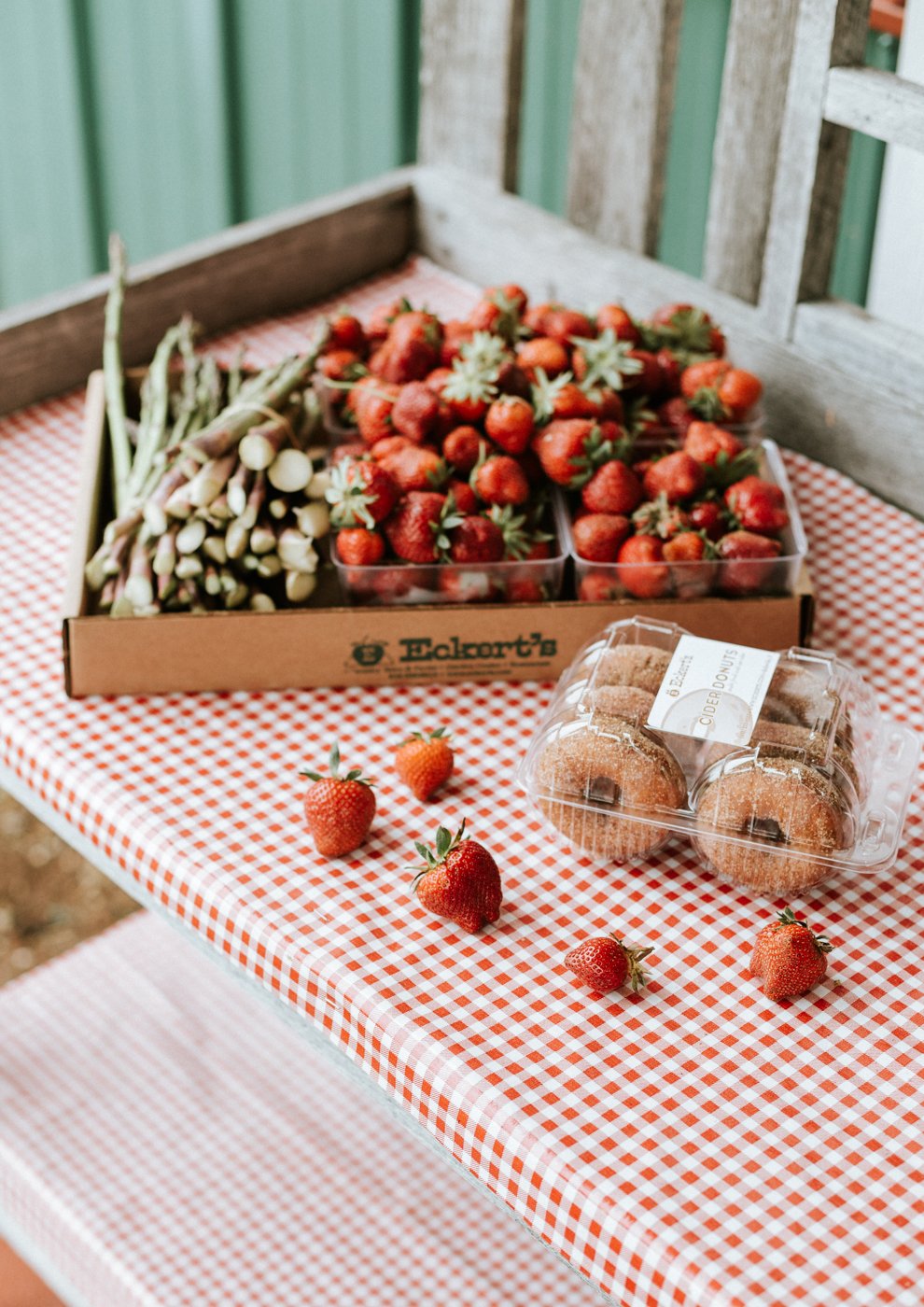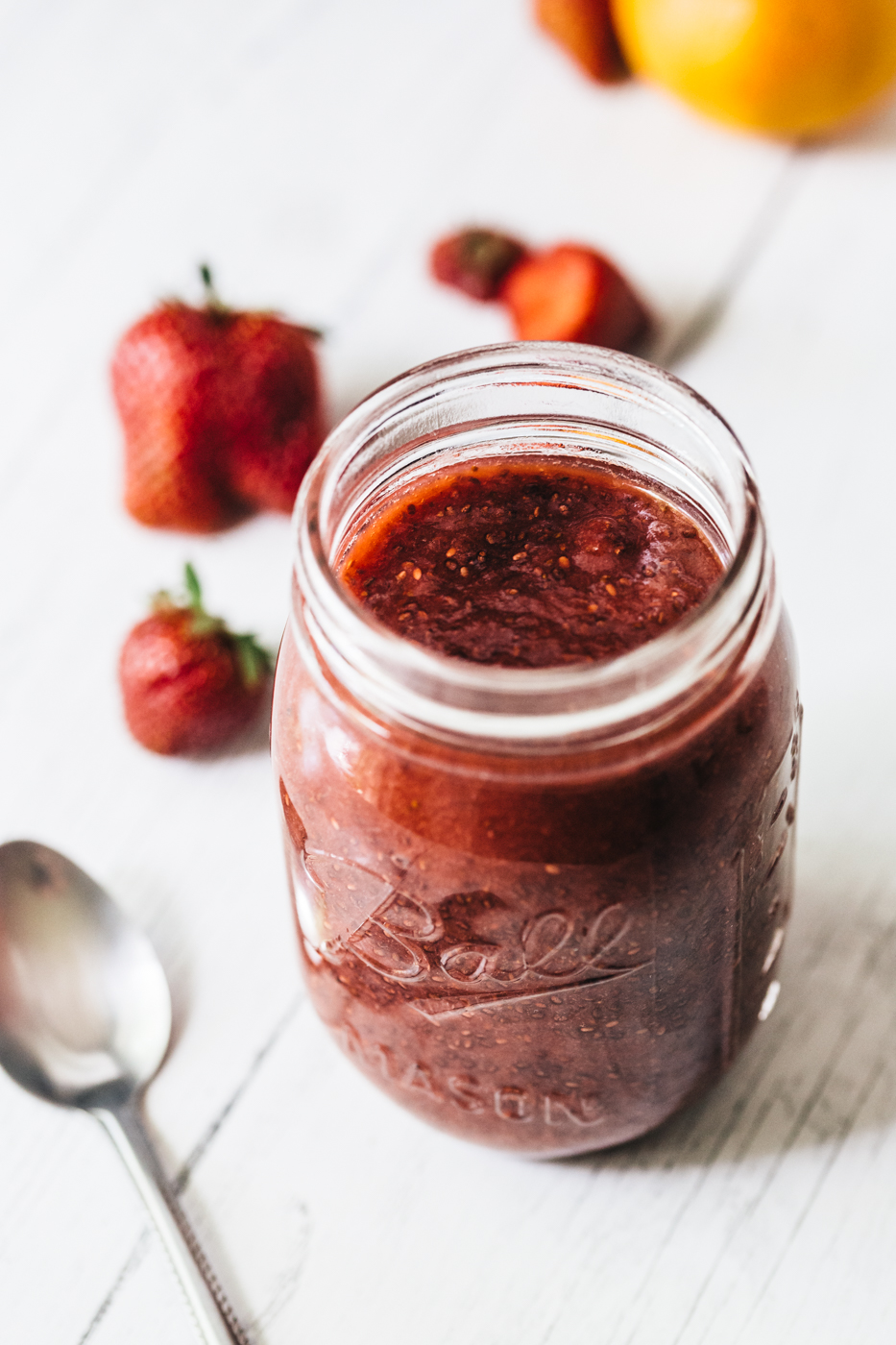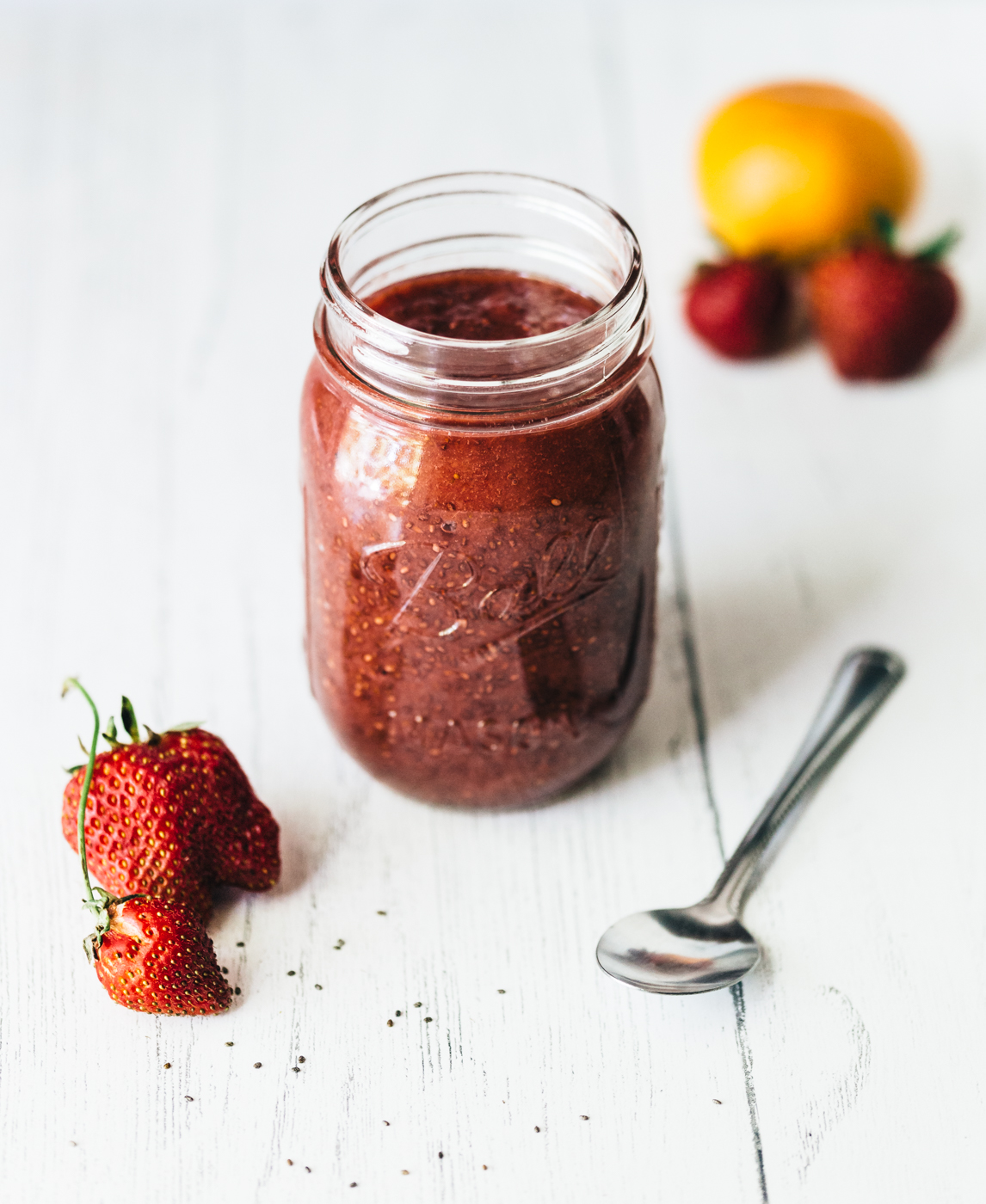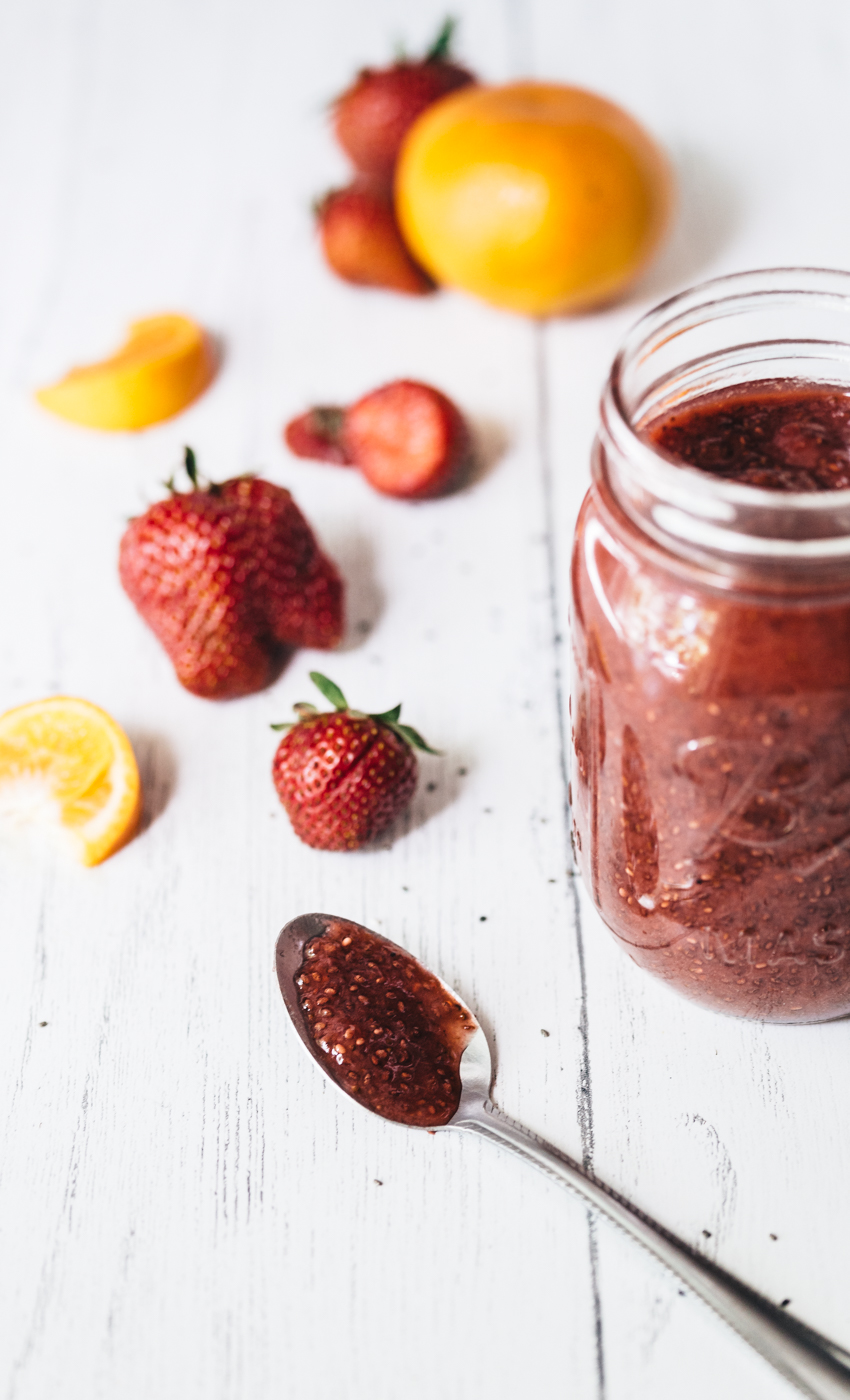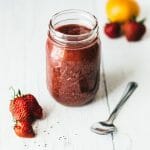 Strawberry Orange Chia Jam
---
1 pint

strawberries, sliced

2

–

3

tbsp. agave, more to taste

2 tbsp

. fresh orange juice

3

–

4

tbsp. chia seeds, more to adjust consistency
---
Instructions
Heat strawberries over medium heat in saucepan until they begin to liquify, roughly 5-10 minutes.
Mash with back of wooden spoon or blend with immersion blender until smooth, remove from heat, stir in agave and orange juice. Taste, and then add more agave until desired sweetness level is achieved.
Add in chia seeds, allow to set for 5 minutes, check consistency, and repeat with additional chia seeds until desired consistency is achieved.
Transfer to sterilized mason jar/storage container and refrigerate for up to 1 month.