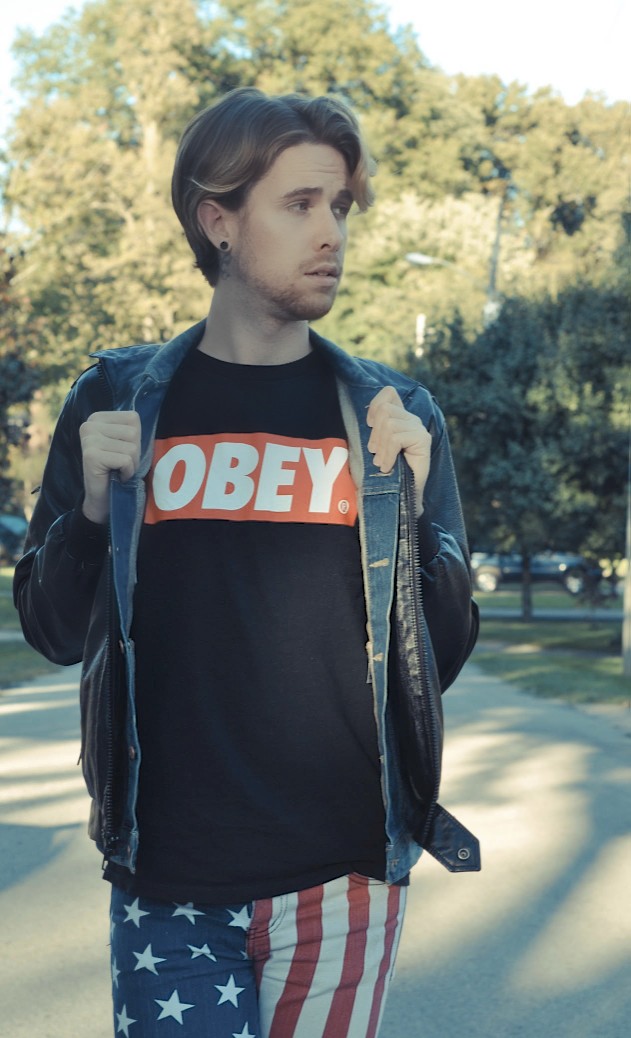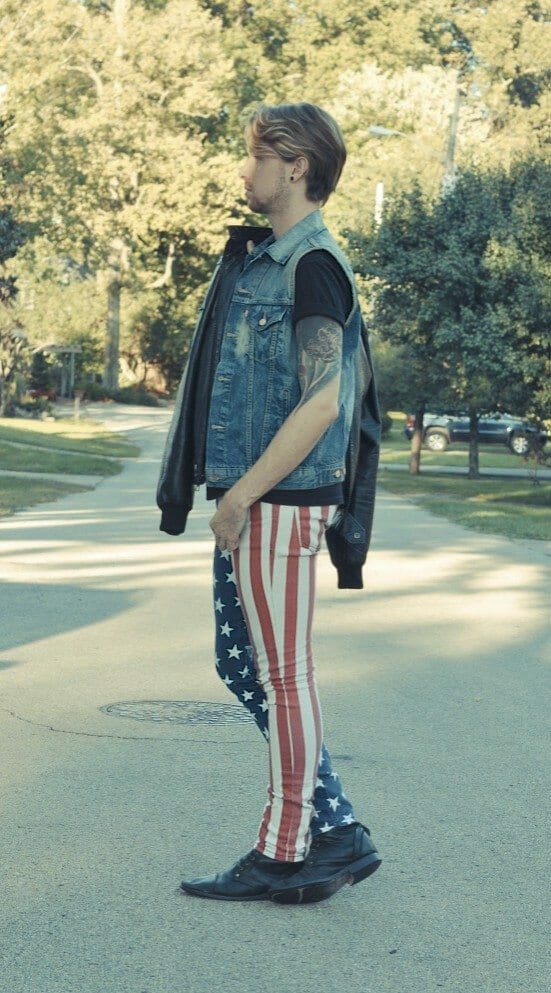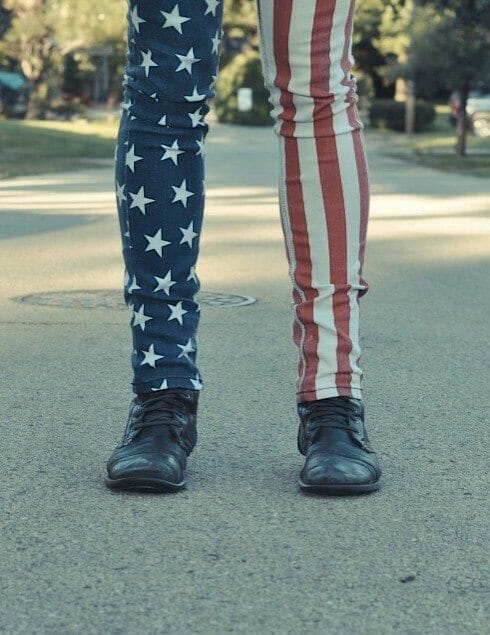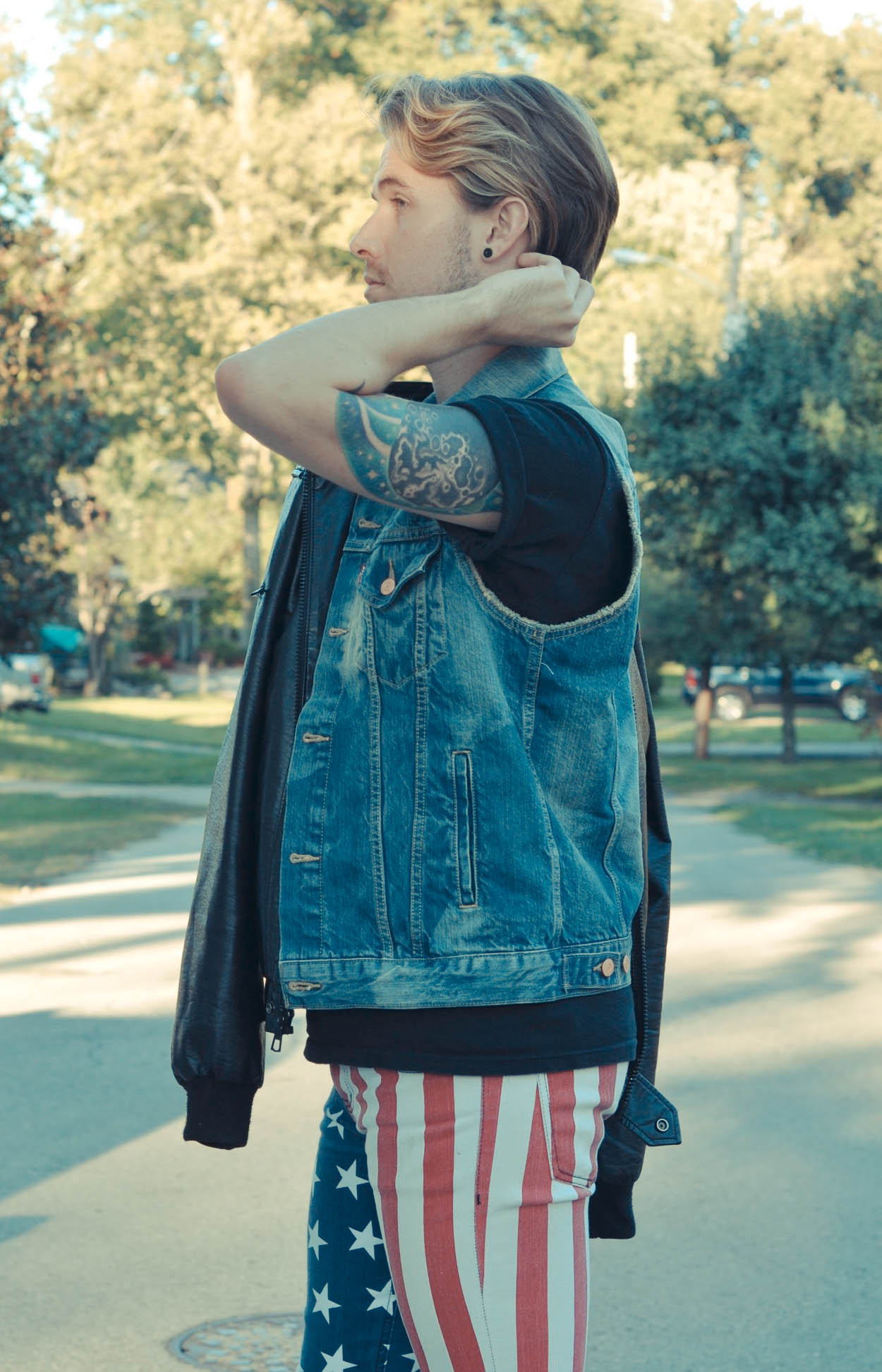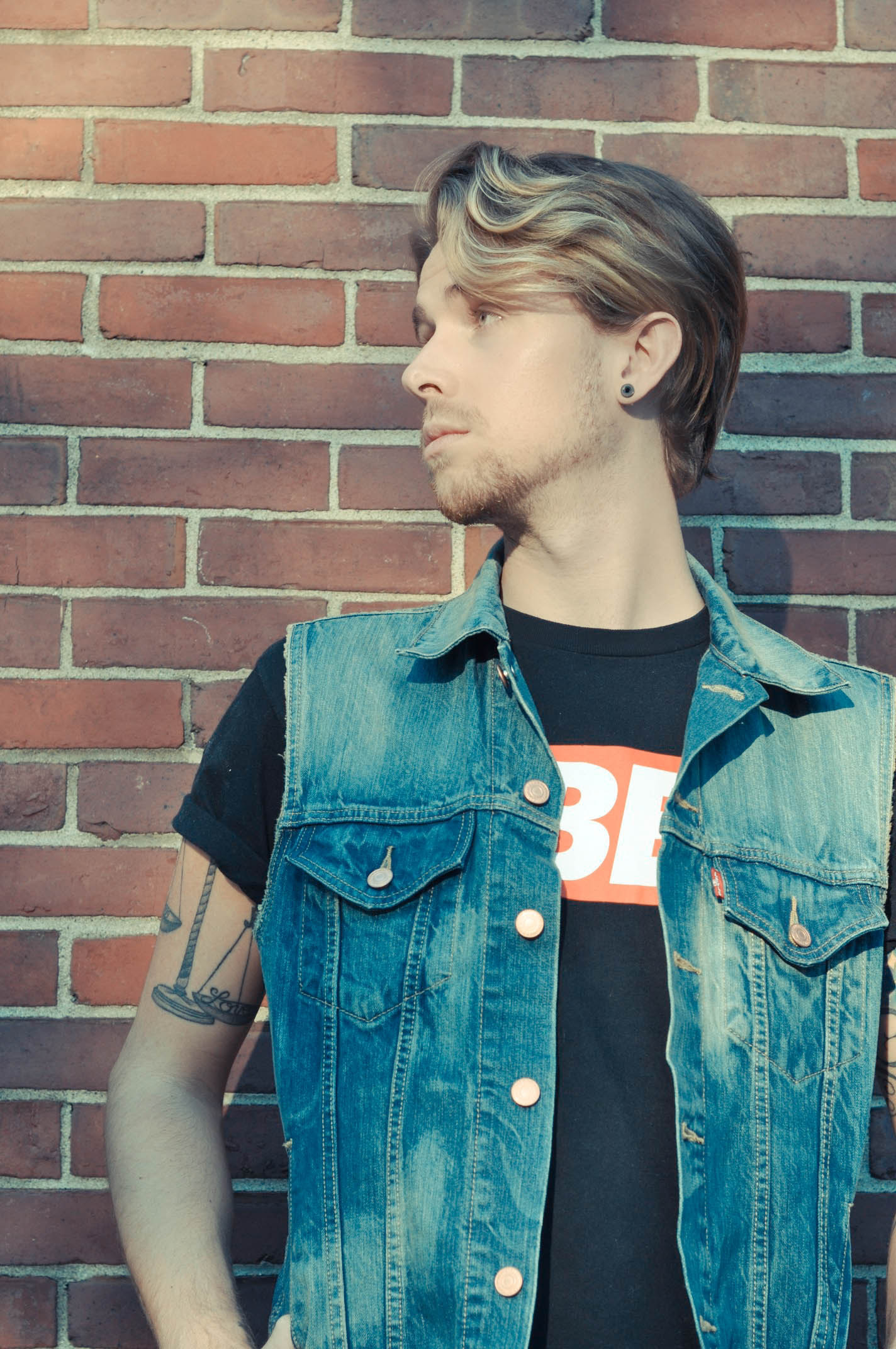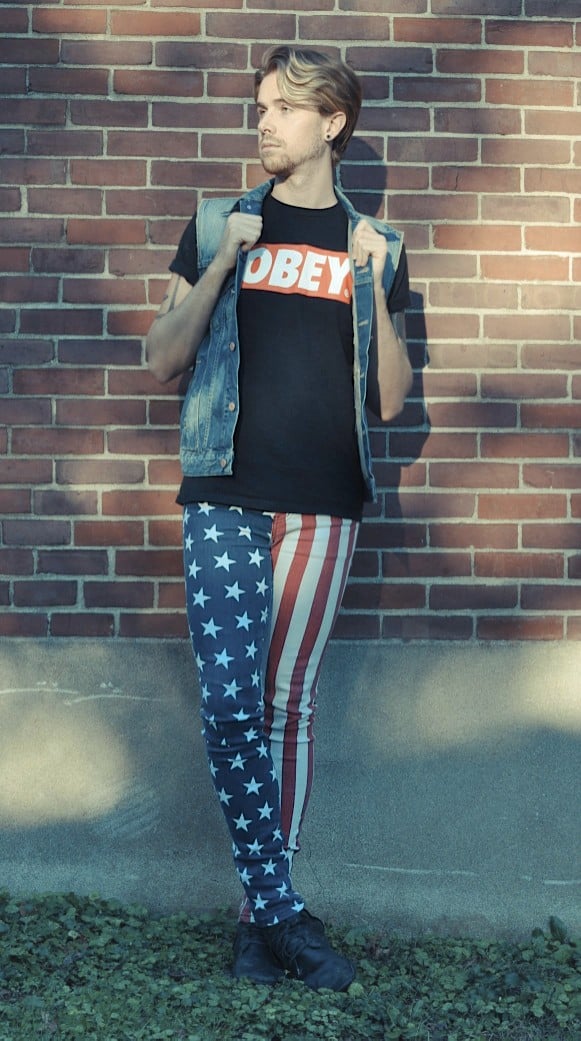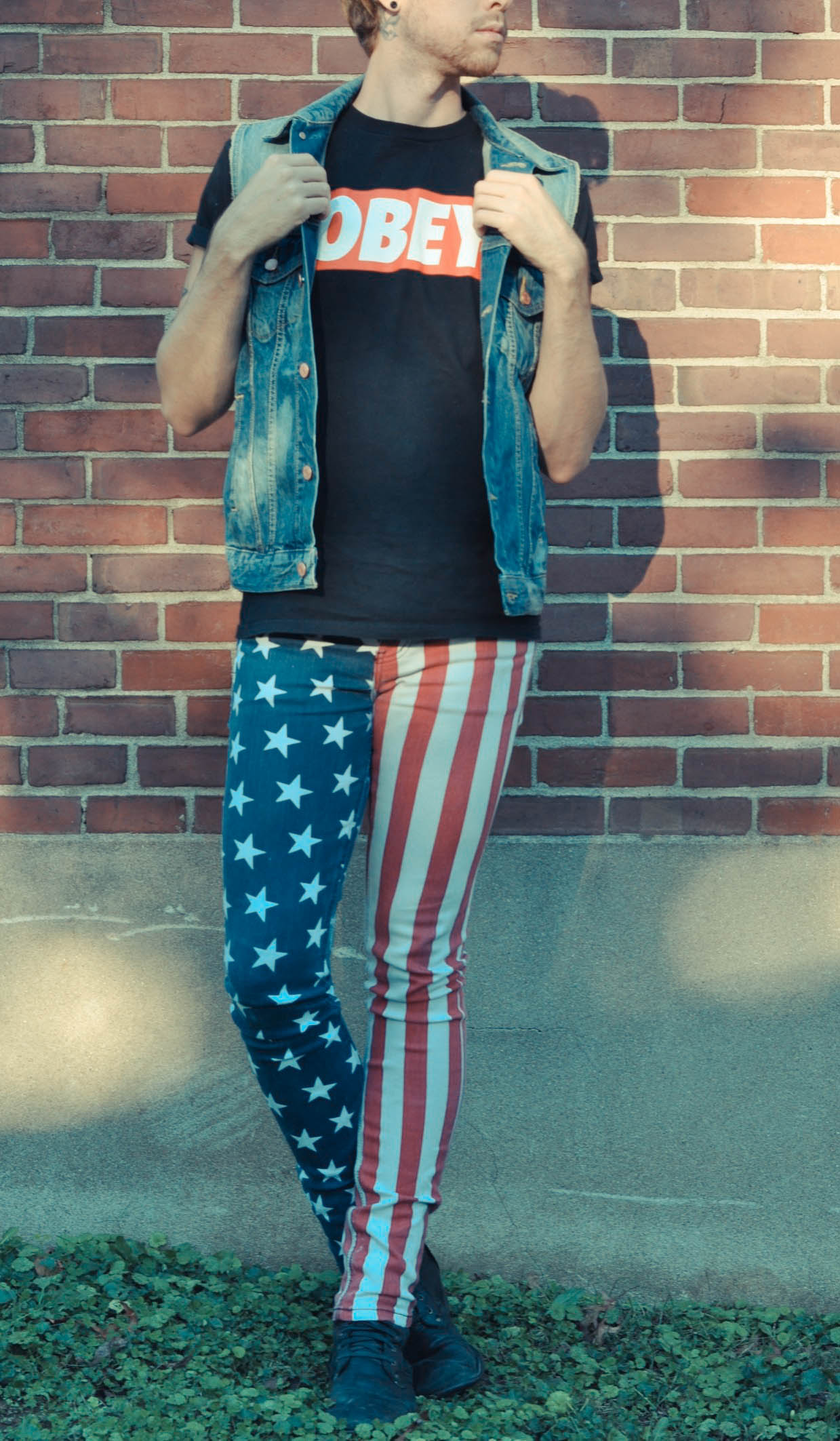 Leather Jacket – Black Apple, Denim Vest – Levi's, T-Shirt – Obey, Stars And Stripes Junkies – Kill City
Haven't broken these pants outs since the Beyoncé concert in Nashville, so I thought it was about time these beauties saw the light of day again. The "Americana" theme that we saw EVERYWHERE this summer is starting to die down, but I'm not usually one to follow trends so I'm going to keep them around until they fall apart.
This is my second look featuring the LA based label Kill City, so hopefully some of you have checked them out by now! Their denim fits incredibly well, it's made in the US!, and it stands the test of time. The junkie fit is my favorite and comes in a favorite of washes, be sure to check them out if you're in LA or head over to their site to see what they're all about. They offer more than just jeans too, btw, their assortment of tees and outerwear are just as great.
Also – this Black Apple leather jacket has been my BEST purchase from Gilt Groupe. It's perfect and timeless, I definitely suggest every gent introducing a great leather jacket into his closet. Adds a little bad assness and sex appeal to any look.
Lots of things in the works at The Kentucky Gent! In talks with two LA labels about working together for some looks, so keep your eye out for when those posts go up.
-The Kentucky Gent