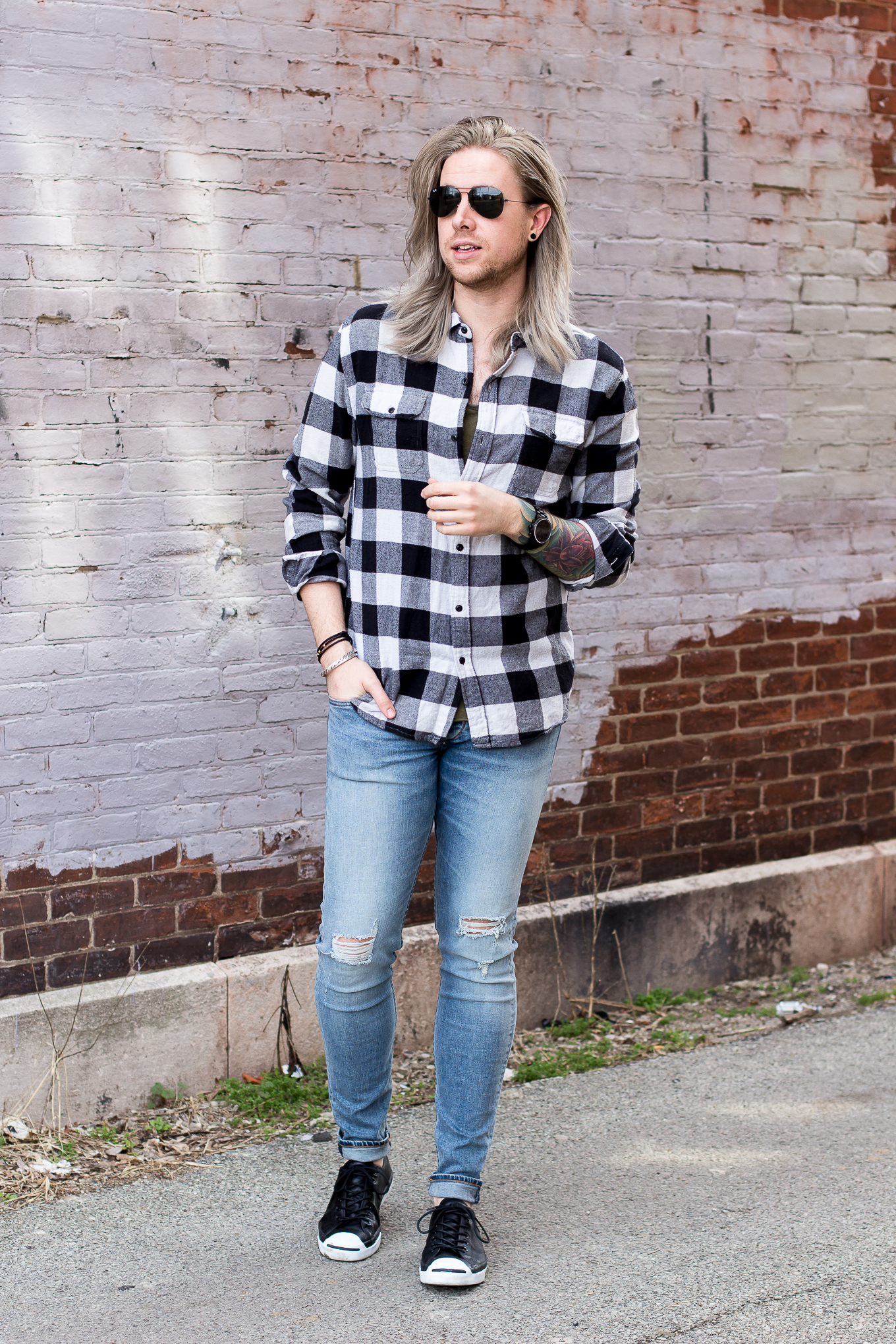 Ray-Ban Aviators | Plaid Shirt | Rag & Bone Jeans | Converse Sneakers | Giles & Brother Cuff | Alex and Ani Winding Wrap | Leather Wrap Bracelet | Citizen Watch (c/o)
Last night I got the chance to head down to Keeneland Race Track in Lexington (if you've not gone, GO! It's one of those picture perfect Kentucky kind of places) for a special tasting of Makers Mark Private Select, and it made me fall in love with bourbon culture more than I already was.
Starting in November 2015 Maker's Mark allowed retail customers to "make their own Maker's" by finishing full-matured cask strength Maker's Mark Bourbon in a single barrel including their own custom selection of oak staves.
This process allows the consumer to customize the flavor profile of the bourbon to be exactly what they want their finish product to taste like. Imagine being able to add more of the vanilla and spice notes to a bourbon that's to be served after dessert, or taking away those same sweeter notes for a stiffer bourbon to have as a night cap.
The options are essentially endless, or 1001 possible stave combinations to be exact. Keeneland was the first retailer to participate in the Makers Mark Private Select Barrel Program, and last night we got to sample their finished product. It was one of the smoothest, richest bourbons that I've tasted. Similar to Maker's 46 (if you're familiar), but with a more rounded profile.
As of now, this bourbon will only be available at the races, so if you're looking for an excuse to get gussied up and head to the tracks – here it is.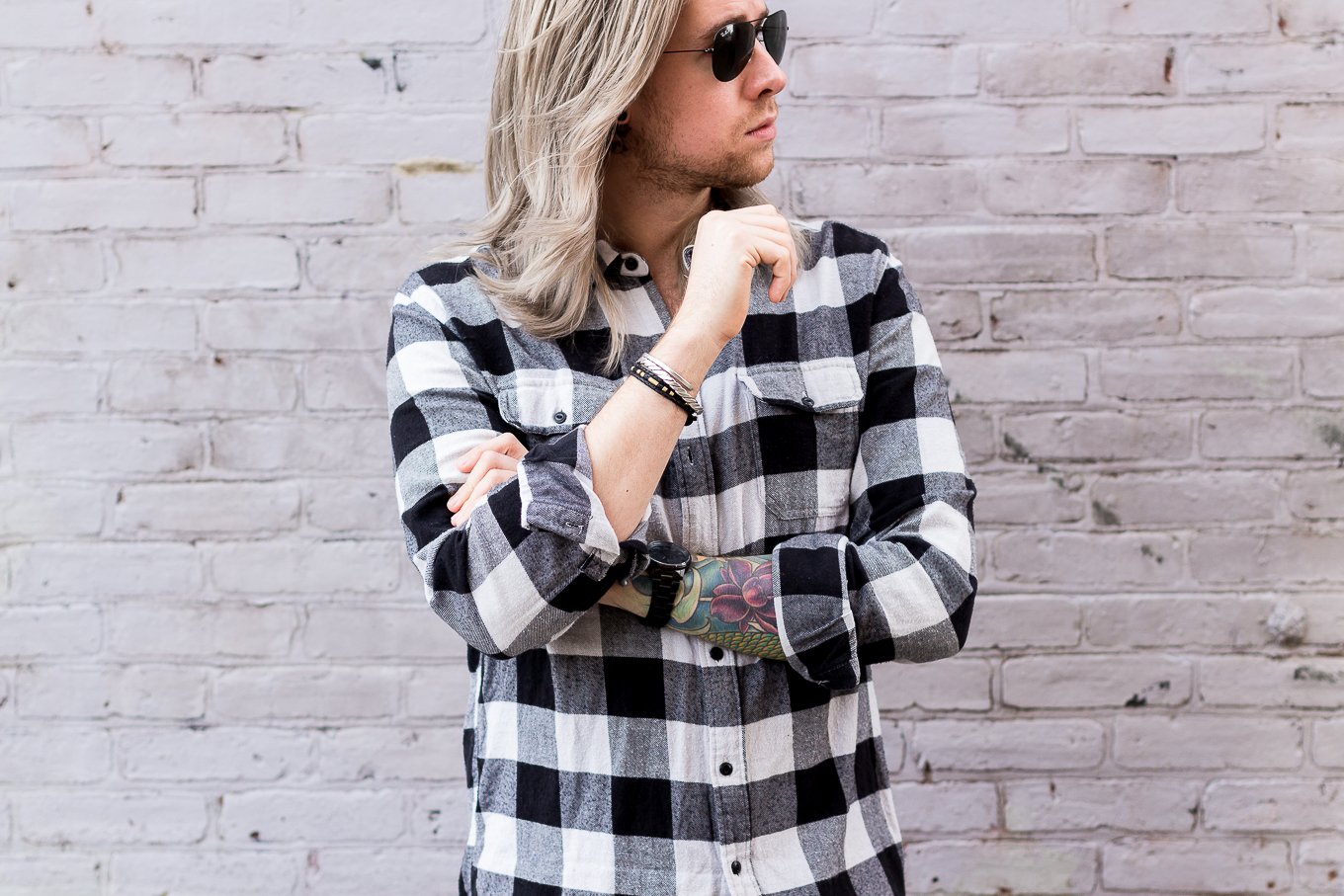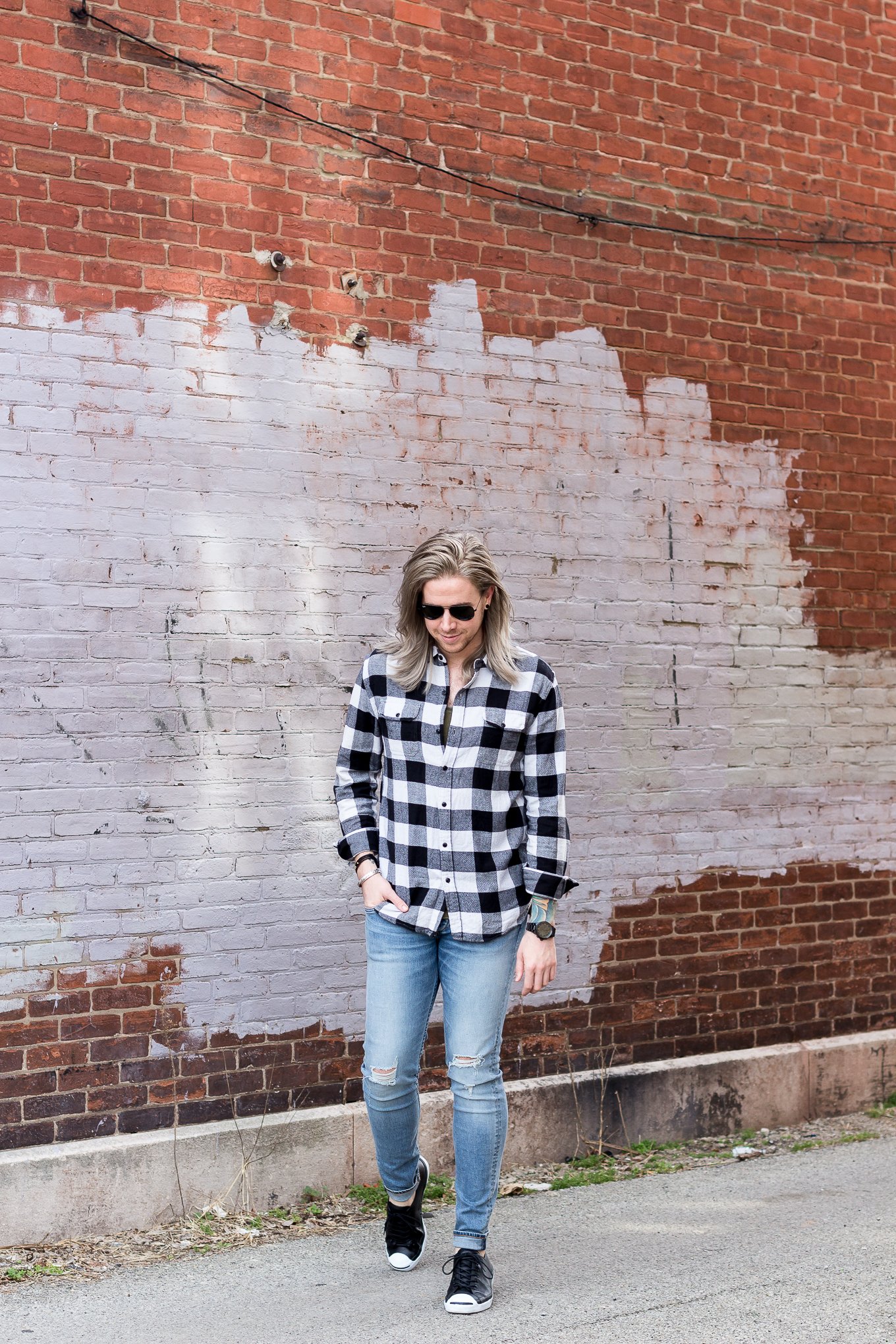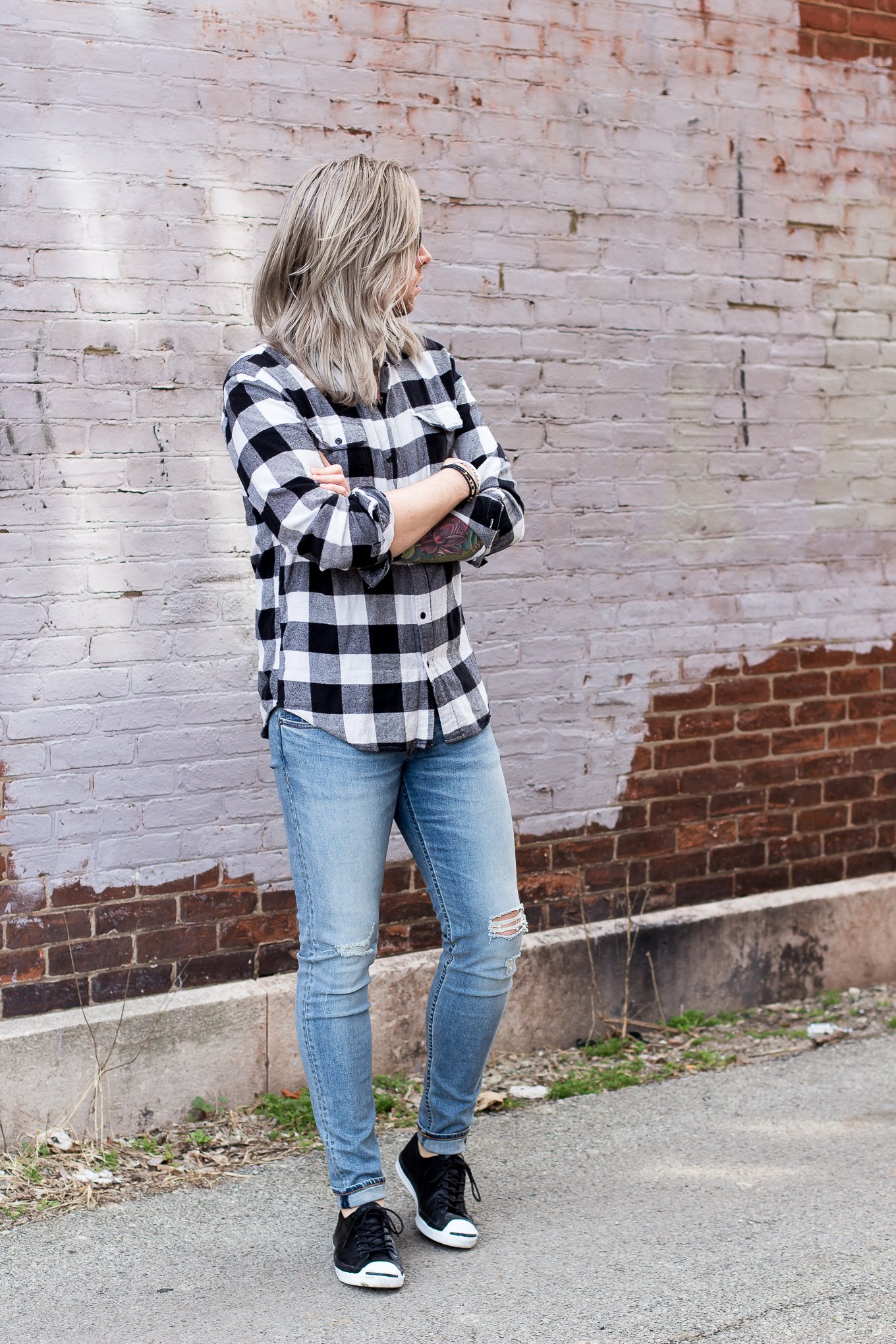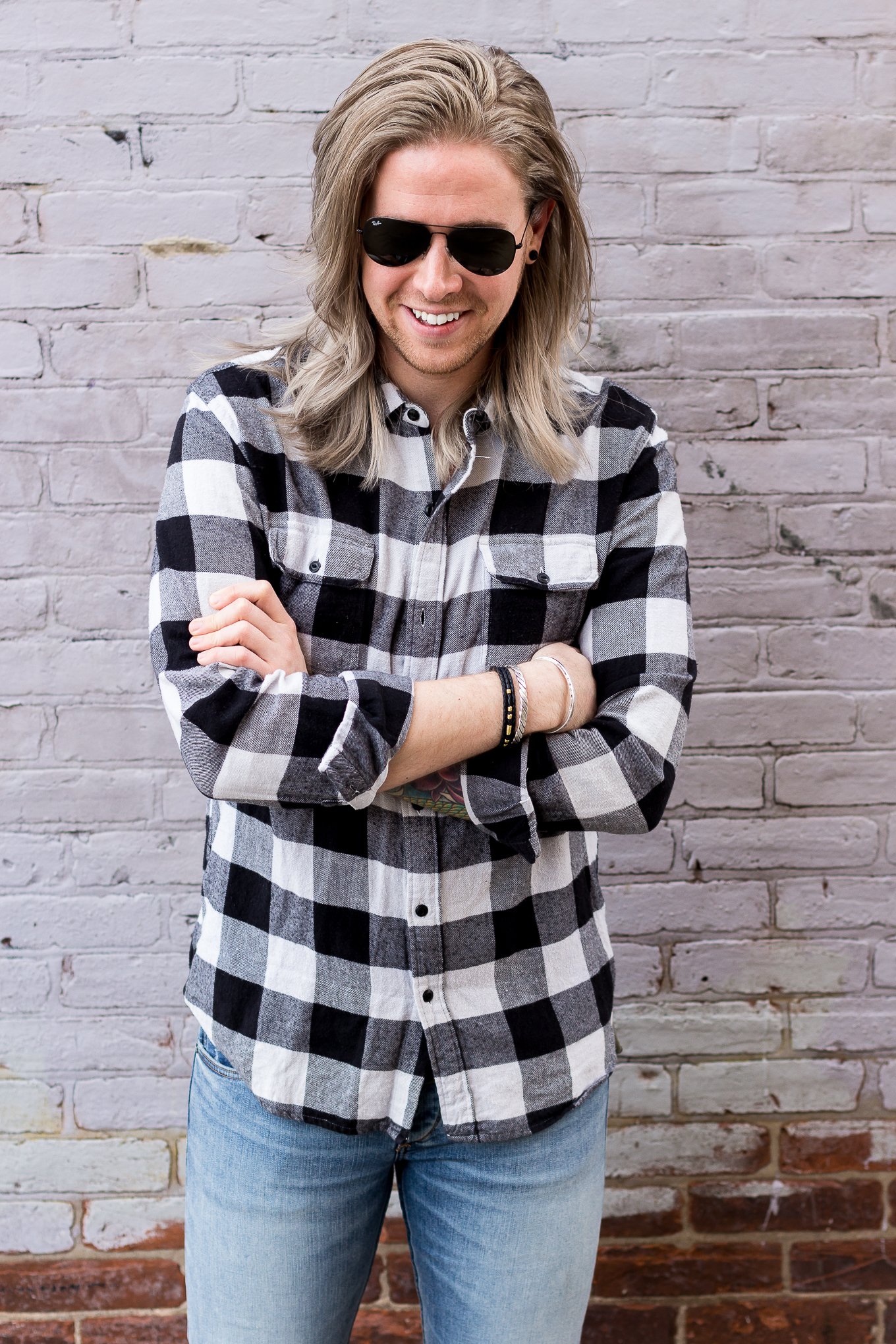 Plaids and jeans have always been one of my go-tos whenever I'm not sure what to wear, or whenever the weather is feeling indecisive – like it has been in Kentucky lately, 70 and sunny one moment, and then 40s and cloudy the next.
Shop The Look

Photos by Miranda of The Chic Street
But before you go.. Like what you see?