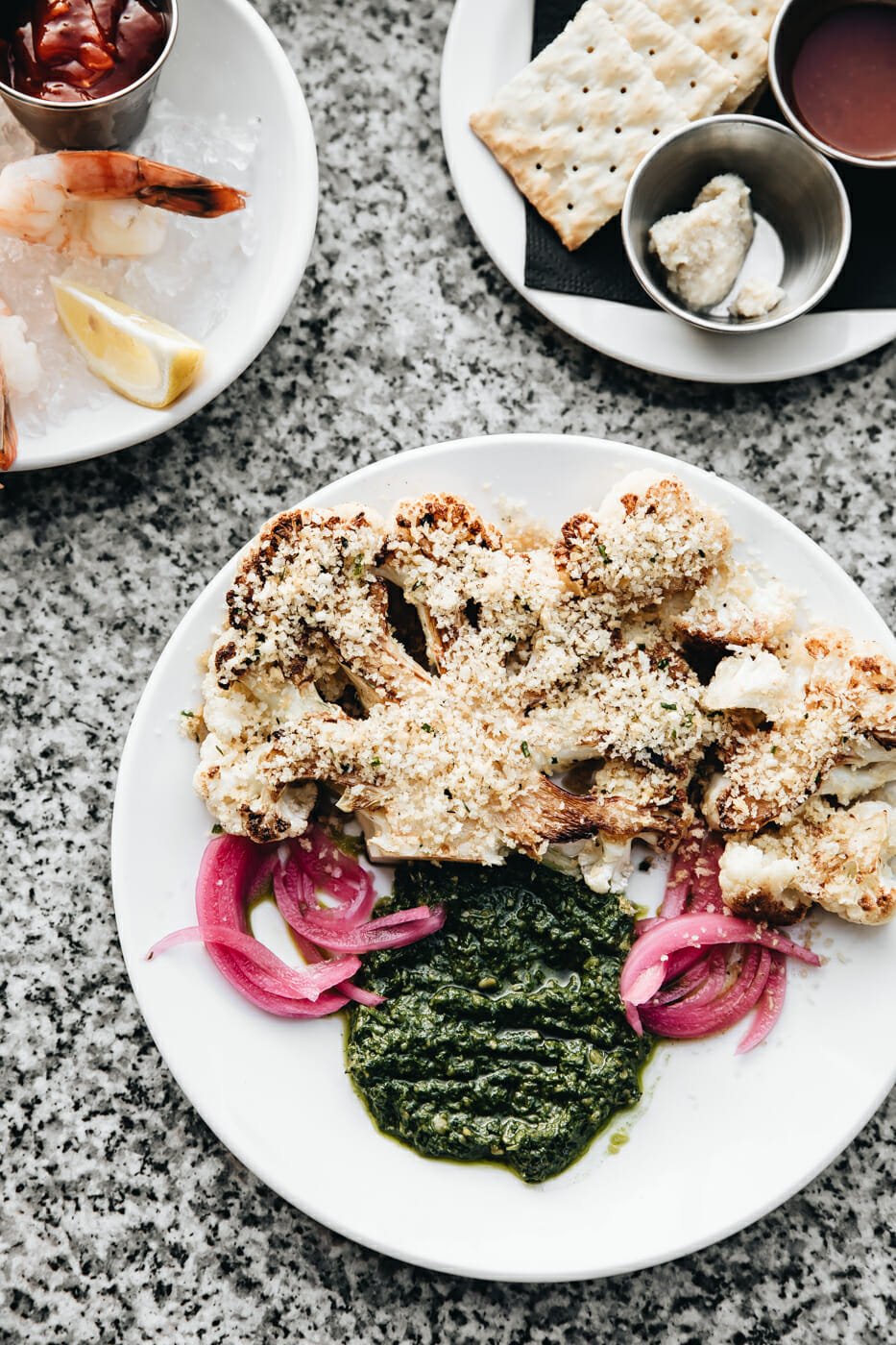 Well, we had brief (very brief) fall like weather for a minute, and I was incredibly excited about it. We're back in the 80's and 90's this week and for the foreseeable future. So while I'm a tad bummed that my flannels will have to stay in my closet for a bit longer that is a bright side. That means that patio season is here to stay for a while longer. And if you know me at all, you know that my friends and I are taking full advantage of this.
Our latest favorite haunt? Levee at the River House. They are situated perfectly on the Ohio River with a massive outdoor patio and killer view. Not to mention out of this world weekly specials on both delicious food AND stiff drinks. Like $5 flatbreads and $4 well drinks on Thursdays or $4 individuals sliders and tacos with draft beer specials on Sundays. What's not to love? The sangria is also to die for (see some snaps below), and it pairs perfectly with their fresh oysters.
And if the food and drink specials weren't enough to convince you they're also home to some of the best live music in town with local acts performing almost every night. You can check out the full schedule here. Last, but certainly not least, they are also teaming up with Louisville Film Society to offer two free film screenings in October. Both of which happen to be classic horror films. Meaning they've literally got something for just about everyone. So what are you waiting for? Get on down there and find out why Levee is quickly becoming one of our favorite outdoor hangouts. Because there's nothing better good food, a nice view, and your best friends.